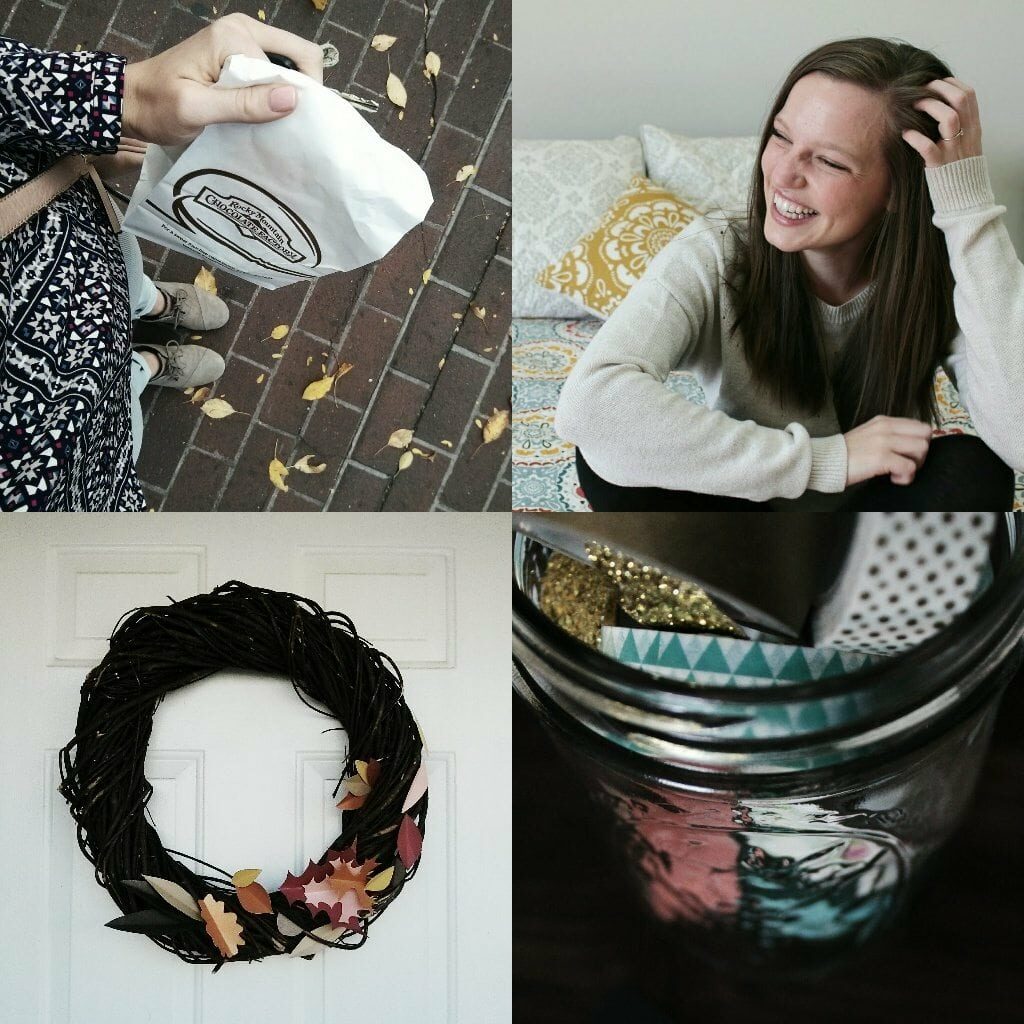 SNAPSHOTS:
1. I drive by a Rocky Mountain Chocolate Factory on my way home from work and sometimes I just cannot help but stop! There are no other caramel apples in the world like the ones they make. They are such a perfect Autumn snack, and look! Some leaves!
2. That is taken in my bedroom. Literally the only thing we have done in there is our bed. We are trying to work on some projects for that space to make it beautiful.
3. I hung up my Autumn wreath! I don't know why it took me so long to pull this up from the basement but it is now on our front door! You can see my DIY to make your own here!!
4. Always more washi tape from Thatch & Thistle. I love the fun little goodies that sit on my desk!
WHAT YOU MAY HAVE MISSED:
Twisted Bun Tutorial
October Golden Tote
Etsy Swap 2014
DIY Bachelorette Party Tutus
Winter Hair, Don't Care!
It is Party Season (& $100 Minted Giveaway)
Juice
GREAT FINDS:
– I WILL buy these when I am in Disney World.
– Inspiration for my bedroom
– These cards are adorable.
– Love this Princess Anna
– I cannot get over how much I love this photo.
– This outfit.
– Thinking everyone should have some Autumn Flowers in their home.