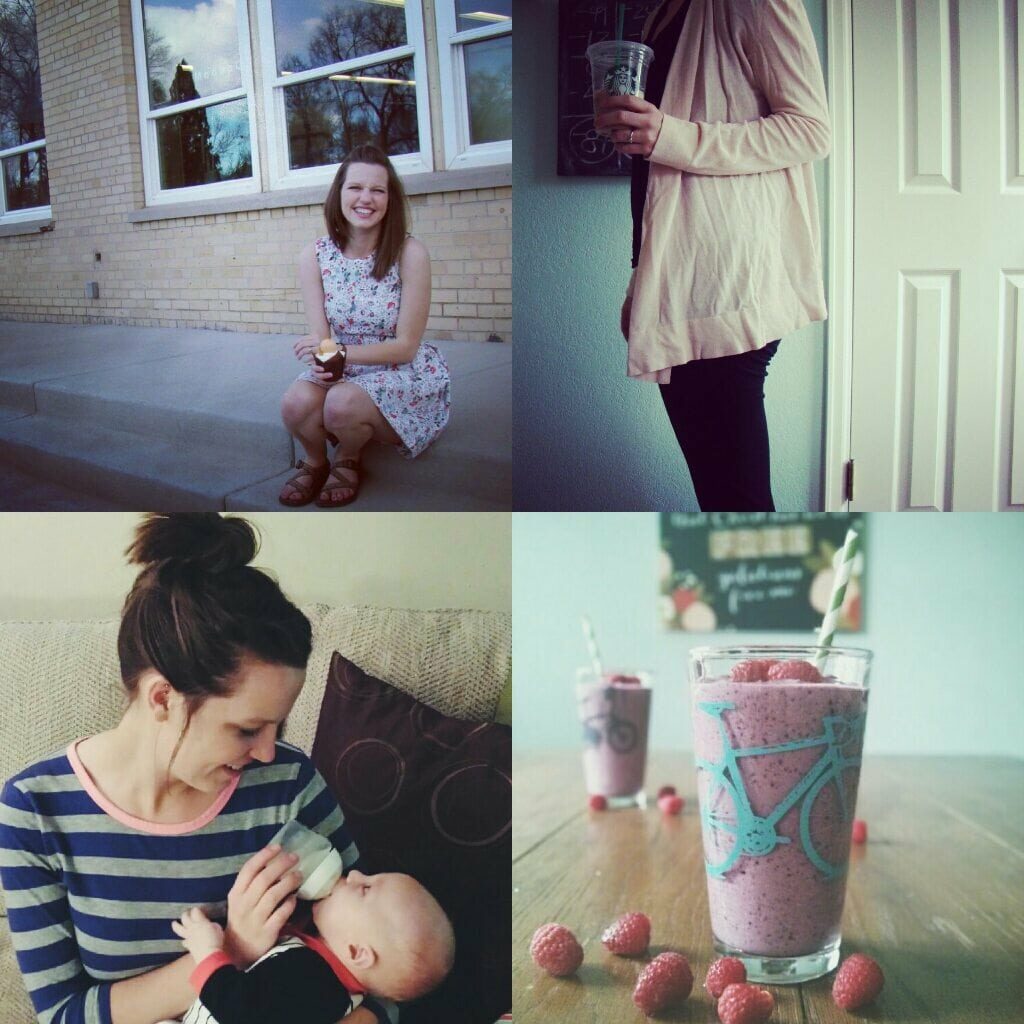 SNAPSHOTS:
1. my birthday! it is true. i turned 26 this week and spent the whole weekend celebrating. my mother and i a great at sharing holidays so we had a fun mother's day/ my birthday celebration. yes, i know that when i am a mom i am going to get a lot of shared holidays. i'll get over it 😉
2. the post work look is my favorite. now you know, i come home from work and change everyday. if i am heading back out that night, it is a jeans/ v-neck thing – if not, leggings/ nike shorts and a v-neck. i am a simple girl.
3. i love this little baby so much. it is pretty much one of the best things to have best friends with babies because then i can cuddle up when them but give them back when they cry! haha.
4. smoothies for breakfast: we have a great blender and since summer is upon us, we thought we should get into smoothie making. i made this one and i am excited to discover the art of smoothie making. don't worry, i'll share the good ones with you!
OTHER FAVORITES:
– mother's day
– bowling with the Mayberrys for all our May birthdays (we have four of them!!)
– Bible Study summer BBQ
– a million phone calls with my sister talking about wedding stuff
YOU MAY HAVE MISSED:
walk for life
the evolution of a home
blog resources
$250 paypal cash giveaway (ENTER!)
my twenty sixth
to all the mothers
GOOD READS:
– i love this sweet post on motherhood and really the whole series that she has going on! it is so real & encouraging. and i am not even a mom!
– love this lady and her style. her family is absolutely beautiful!
– throwback to one of my all time favorite snacks!
– i love this DIY. i may seriously try to recreate it!!