please tell me that sometime in your life a sweet mother or dear friend made you puppy chow. girls night. camp care package. lunch box. after school snack. church potluck. all of the above. puppy chow is one of my favorite treats to make. i feel like i am "baking" but i don't have to use the oven and it takes like under 10 minutes. in fact, i recruited a bunch of my sweet friends to whip up some batches for my wedding!! #classybutdelicious
if you have:
A) never made puppy chow on your own yet
B) love following recipes and only make things when people remind you of the steps
or
C) have never ever eaten puppy chow before *gasp* -this recipe is for you!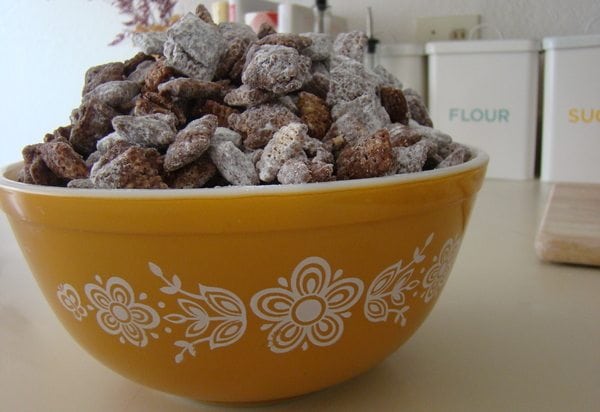 WHAT YOU NEED:
– one box of rice chex (i use the off brand to save moneys) – you can also use corn or wheat chex if you wish but it will have a different taste.
– one bag of chocolate chips
– 1 1/2 cup of peanut butter
– 1 Tbs vanilla
– 2 cups powder sugar
– a paper bag
TO START:
1. dump chocolate chips & peanut butter in a microwave safe bowl. and microwave on high for 1 minute. stir and put it back in for 30 seconds. the mixture should be melty and liquidy. if it starts to get solid again – stop microwaving!
2. add vanilla. after you are done microwaving it and stir it in.


3. pour chex into a bowl and then pour melted mix on top. stir until all of the chex is covered.
4. dump in paper bag and add powder sugar. shake shake shake. make sure all the chex is covered. you may need to add a little more but don't go overboard with the powder sugar!
5. place in bowl & enjoy!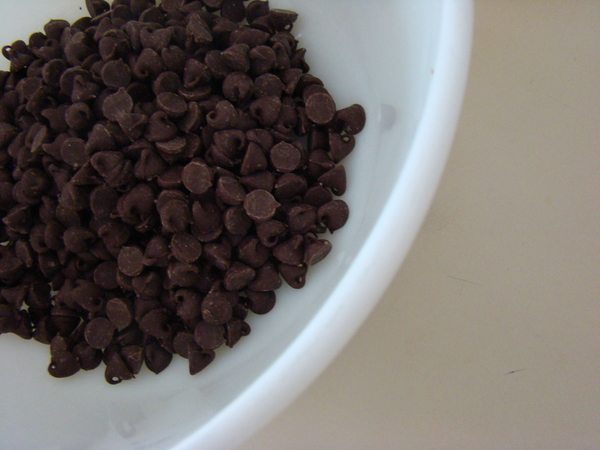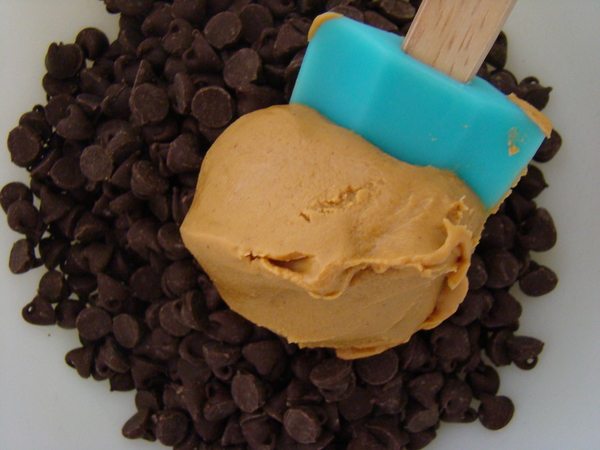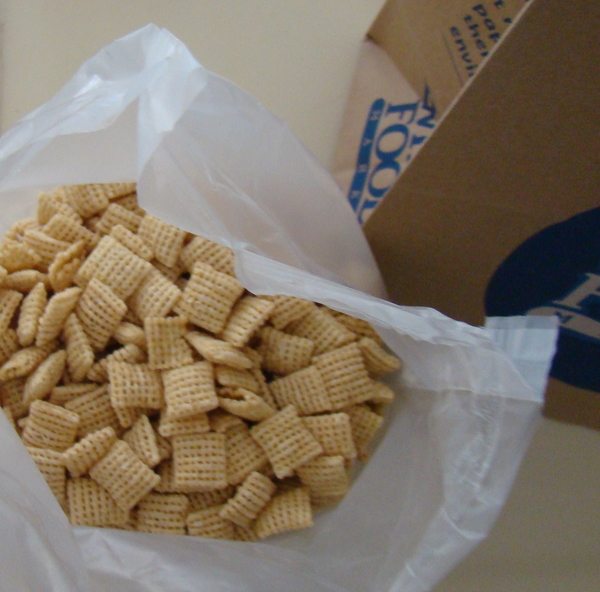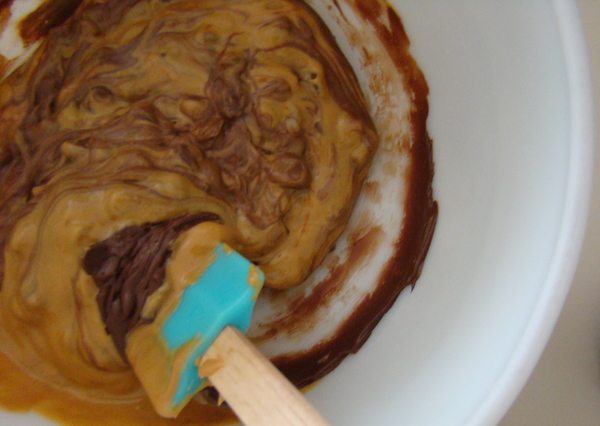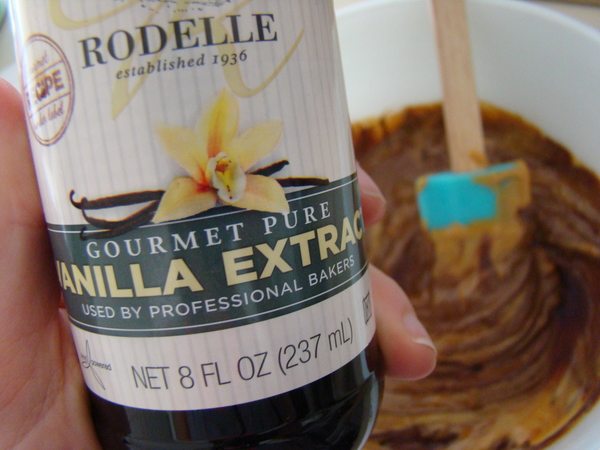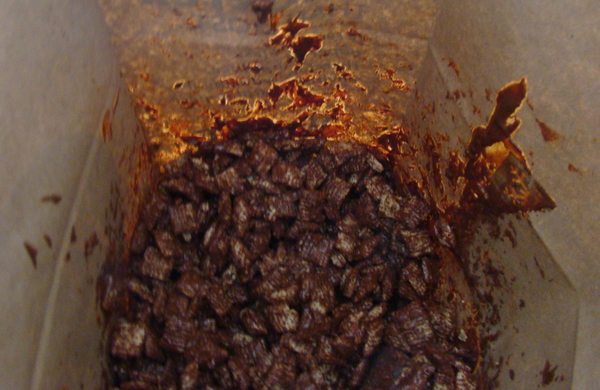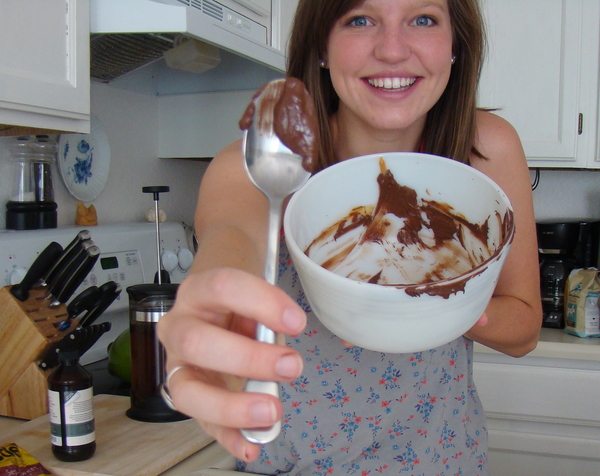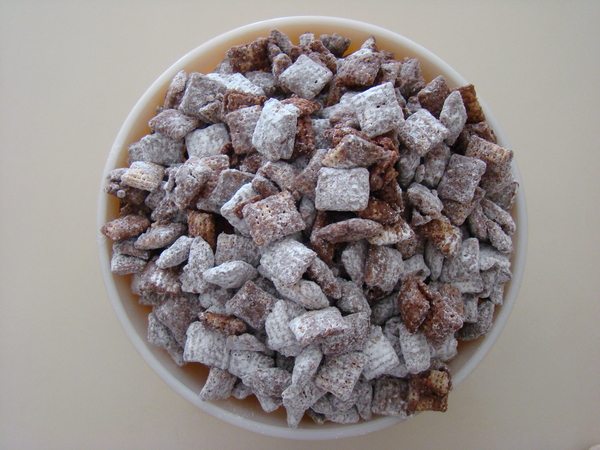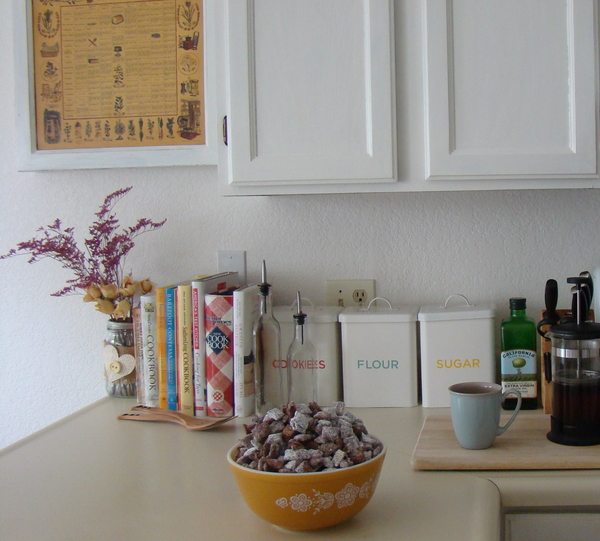 *TIPS ::
-if you don't have a paper bag, you can try to coat the chex by stirring. i just find it is harder and messier!
– if you want to trick yourself into thinking this is healthy use wheat chex with dark chocolate and almond butter.
– don't go overboard with the microwave or powder sugar. be careful.
– don't forget to lick the bowl. yum town.
<<>>
how do you make puppy chow?
any fun additions or traditions of yours?!