WHAT IS YOUR JOB?
I am a full time blogger and photographer! Oak + Oats is my full time job and I also love sharing the photography love and taking pictures of YOU! Check out my photography page here.
WHAT DID YOU DO BEFORE THAT?
I worked at Life Network a local pregnancy center for 5 years. Before that, I was a sales lady at the GAP and I still think about going back because it was so fun! And even before that I spent my college years & summers as a camp counselor, a barista, a substitute teacher, and I worked in John Brown University Communications.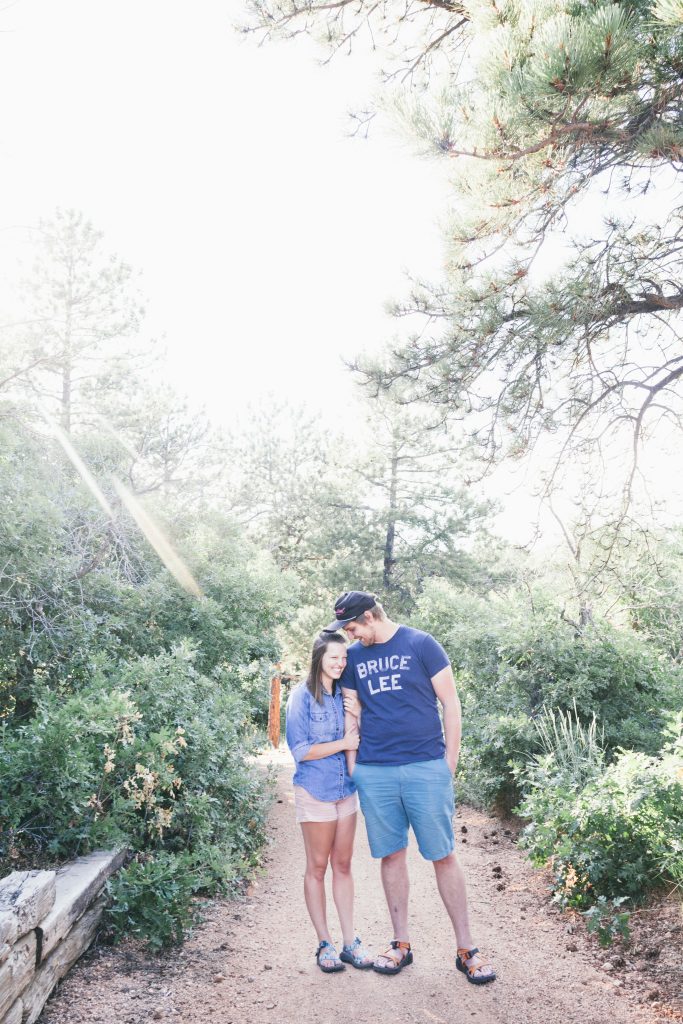 I LOVE YOUR BLOG, DO YOU HAVE ANY ADVICE FOR MINE?
Thanks! You are so kind. I have lots of Blog Tips on the site and I have a Resource page that you might find helpful. If you are interested in a little more one-on-one with your blog, I am more than happy to chat with you about that! I charge hourly and you can email me at oakandoats@gmail.com.
DO YOU DO GIVEAWAYS OR SPONSORSHIPS?
Yes! I love to feature brands and small businesses on Oak + Oats! Please send me an email at oakandoats@gmail.com or fill out the form on our contact page!
WHERE DO YOU LIVE?
I live in the most beautiful state – Colorado! I moved to the south for college and was so ready to move back home (humidity and bugs are not my thing!). I live with my husband in a townhouse that we bought at the base of pikes peak in a city called Colorado Springs. We live on the west side and have hiking trails across the street from us – this is my kind of living! If you are ever heading this way on vacation, I would love to give you some advice on where to go and/or meet up with you if you would like!!
ARE YOU A CHRISTIAN?
Yes! I am a Christian and it is a huge part of who I am! I believe that God sent His son to die for me, even though I am so unworthy, because He loves me. My desire is to encourage, love, and share Him with the world because in Him there is hope! I value life at every stage and I know the Lord has dreams and plans for YOU. Email me (oakandoats@gmail.com) if you ever want to chat more!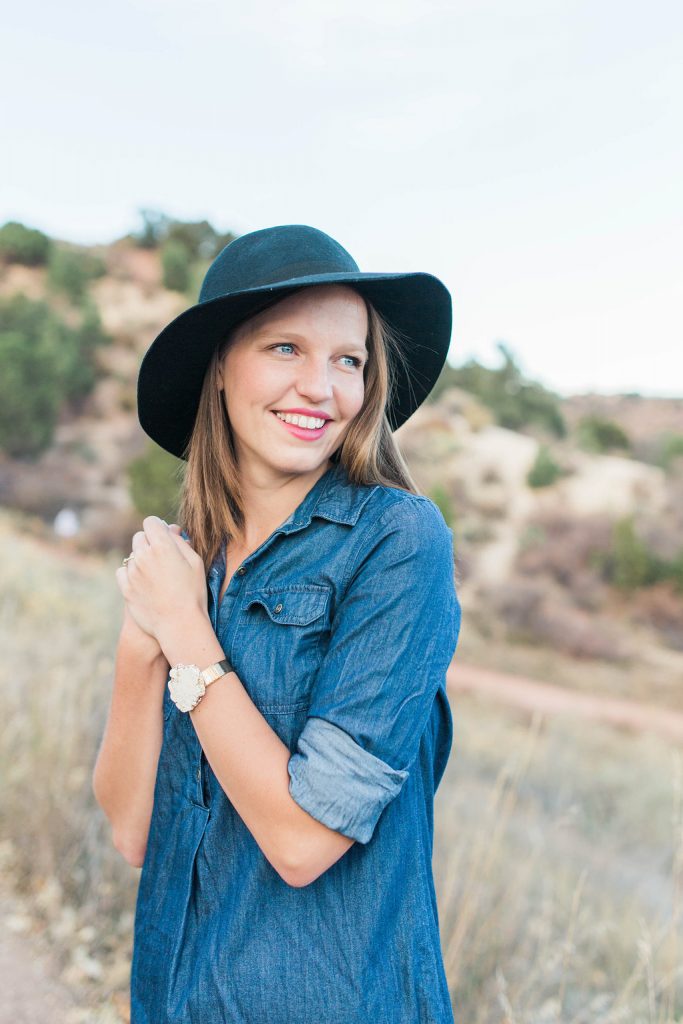 WHERE DID YOU GO TO SCHOOL?
I graduated from John Brown University in December of 2010 with a BS in Family & Human Services and a minor in Outdoor Leadership (so… blogging & photography?! 😉 ) I only have good things to say about my time there! It was honestly life changing. I wish I had this blog back then so that those days were all documented. I went to the University of Northern Colorado for two years but after a personal realization and a complete major switch, I actually did the college search (I didn't the first time) and found a place that felt right. I came in as a junior but had a lot of wasted credits from my major before. It all worked out and I only graduated a semester late but everyone thought I was early because my whole friend group was the grade below me! haha. Anyways, it is SO okay to transfer in college to find a better fit. I can't imagine if I had not!
WHAT CAMERA DO YOU USE?
I've gone through several over the years, but I currently shoot with a Nikon D700 (which is discontinued but you can find them used or get the D750 which is the newer model). I have a 50 mm lens, a 24 mm lens, and an 85 mm lens.
WHAT COMPUTER DO YOU USE?
I am a huge fan of having a desktop & designated office space but I also love being able to be on the go and work from not just home but anywhere. My desktop is currently a Lenovo all-in-one and my laptop is a Microsoft Surface Pro.
HOW DO YOU MAKE MONEY ON YOUR SITE?
I make money several ways – sponsored posts and affiliates, photography, and our etsy shop. I'm blessed to have the opportunity to work with some amazing brands and if I'm ever being paid for a blog post, it will be disclosed within the post that it's "sponsored" (any gifted items will be marked with ℅). I'm also a part of several affiliate advertising programs. This means that if you click and/or make a purchase through certain links on my site or any related social media platforms (including Twitter, Facebook and Pinterest), I may make a commission from that click and/or purchase. I'm extremely selective when working with sponsors and I will only feature products and brands that I love. I turn down opportunities (and lots of money) all the time because it's very important to me to include and only show products and companies that fit my life and style.