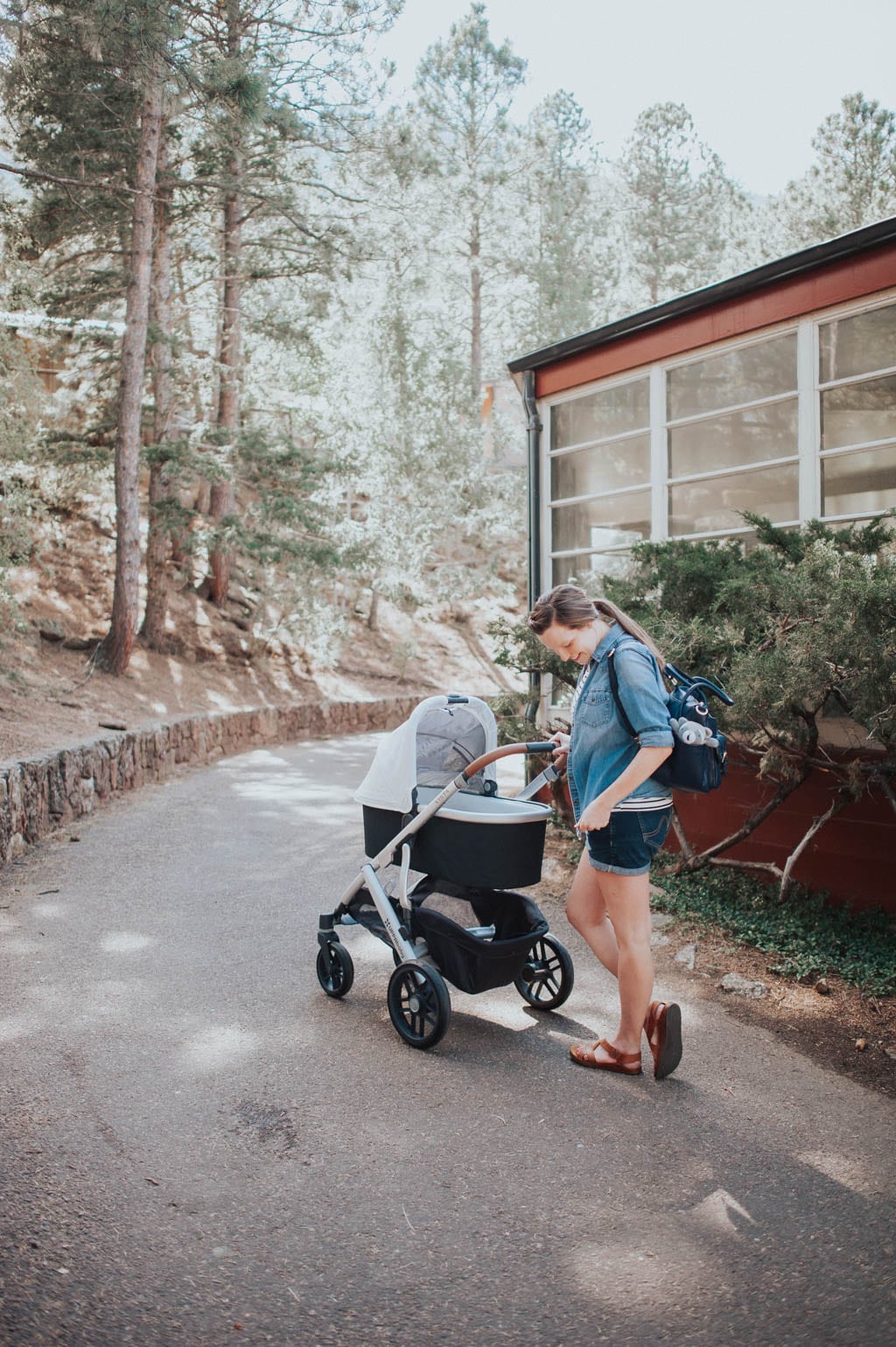 Thank you buybuy BABY for sponsoring this post!
We've been trying to go on short walks everyday to help me recover and get out of the house but we finally went on our first "big" walk by going to the zoo! If you have been around the blog for a longer amount of time, you would know that we love the zoo. Bruce and I have lots of memories at this place. We even got engaged here! We have had memberships to Cheyenne Mountain Zoo long before kids but we just officially renewed our membership to be able to go with our little Hilde!
She slept the whole time and laid in her bassinet as we walked around looking at all the animals so really she missed all the action. 😉 But as she grows, I know she will love looking at all the animals. Plus, one of our favorite parts about our zoo is that it is just beautiful. It is in the mountains and a walk around it is a great walk outside in the fresh air! The tiger was showing off when we were at the zoo so Bruce took some really fun photos. Hilde slept through it all (typical newborn 😉 ). But Bruce and I were loving it. And it felt so great to get out of the house!
This stroller makes us get outside every day for a walk because we love it so much. We are both huge fans of our UPPAbaby VISTA from buybuy BABY. Bruce on multiple occasions has said it was his favorite thing we registered for and my Mother-in-Law said it was like the Mercedes of strollers because of how nice it drives! haha! You can click in a toddler seat, the bassinet, or our car seat. Also, it can can carry two as our family grows and we need it to be a double! It is perfect for our family and Hilde loves it as well. She is always happy when we are outside and walking. We're planning a trip to Disney (I know, you are so surprised). We cannot wait to bring this with us!
I used to think it was kind of funny cared about/ noticed all the firsts but now I am that mom. Every first of Hilde's I celebrate – her first month, her first trip to the zoo, her first time at a wedding – you get the idea! Everything we have done before and now get to do with our daughter is a new first to celebrate. This was the first of many (we've already gone back since this trip!) to the zoo and I love this new normal.
Cheyenne Mountain Zoo