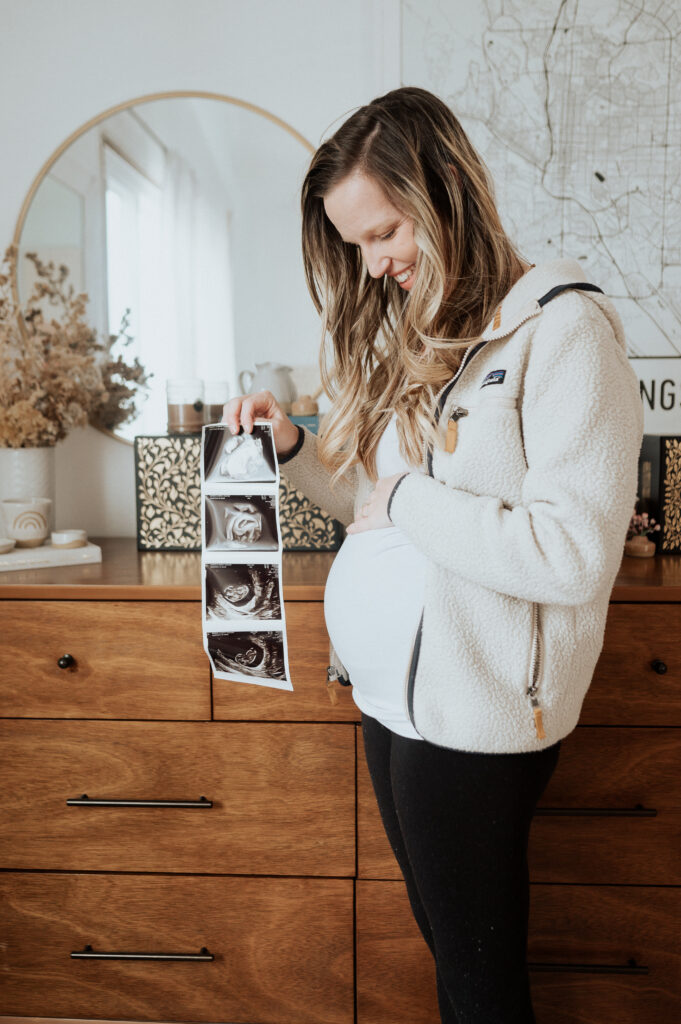 We've had some radio silence over here for the last several months and I figured it was time to break the silence and share a little "state of the union" with you. So for the first post of 2022, we're going to talk about what is going on & how the Lord has dramatically changed my heart, my family, and in turn, my business.
Over the last several months, I haven't posted a single thing on Instagram. I haven't even opened the app (except that one time I logged in to get some stats to a brand about a past post) and that is something I've never done before. It's true that I've had seasons of infrequent posts or weekends off the 'gram, but I have never deleted the app from my phone and spent weeks (and weeks and weeks) doing my own thing without ever opening the app or posting a picture.
On Thanksgiving Day in 2021, I learned that I was pregnant (surprise!!!) My first trimester is always a season for me – pure exhaustion, strong aversions to food, general nausea, and a huge distain for social media. It happens every pregnancy in my first trimester but this time it was stronger. This year, compiled with two very active toddlers and a season of sickness (croup, COVID, & the stomach bug), I cut out all social media and it felt great. It felt so great that I really started reflecting on my job as a "influencer" and also my role as mother to two babies + one on the way.
For a long time – years in fact – my business (and my life even at times) has revolved around Instagram. Since Instagram became a bit of a thing, an active and robust Instagram following was something I pursued and worked for. I've wrestled with algorithm changes, Instagram growth, stats & numbers that brands want to see to continue working with them in sponsored capacities. While Instagram for others was fun at best, mine morphed into my job pretty quickly as brands discovered they could use social media (not just blogs) in sponsored capacity. Over the years, I've shared tips and tricks for Instagram on the blog helping others grow and I've also shared about why we need to care a little less & wrote an ode to Instagram. It's no secret that Instagram has been a place of great joy & provision for my family in the past as well as great distress trying to keep up and maintain it all.
My first trimester was hard. I can't tell you how many playdates we canceled, things we rescheduled, and projects that got put on hold. It was a time of extreme cutback – eliminating everything (including nearly all the Christmas festivities) to take care of our sick family & to give my very limited energy to the baby growing inside me, my two toddlers, and my best friend & husband of 10 years.
I'm currently 18 weeks (making this the slowest baby announcement on Oak + Oats) and my body still tires easily these days. Taking care of my beautiful baby girls who are full blown toddlers and also growing this little baby inside, requires much of me. My reserves are only so deep & my wells can only hold so much.
It has been in the stripping of everything else & all the extra that I fill my life with, that I really see what's important. My eyes have been opened to all the things that stress me out that are simply unnecessary. I've cut out other titles I've bestowed upon myself and taken off other hats I wear all to protect my family time, my mind, and my body. I've prioritized Christ in the morning instead of emails. I have felt more free to reach out to friends or try a new thing with the girls because I'm not worried about meeting a due date or getting a project done or posting on social media.
Sometimes it takes a physical situation to make us slow down and see how much the hustle is really affecting us. And looking back, the hustle was really effecting me.
The truth is that this last season has been hard. It's been very physically demanding and emotionally commanding. But in ways it's been so sweet and looking back I see so much fruit that has happened from cutting out so many distractions.
I personally find myself at a crossroads to continue & keep up an online career that I started decades ago or to say goodbye to this job that I fell into. It's no secret that I've been wrestling with Instagram & the ever demanding lifestyle / time commitment of an influencer. But I also hate to walk away from the memories, the history, and the very real passions I have for photography and writing that have developed over the years.
I always knew that one day I'd stop being an Instagram Influencer and stop taking sponsored posts, but I never knew when that would be. That whole world has changed changed a lot since I started and I've avoided the nagging feeling long enough, the time is now.
But do you want to know the new thing Satan whispers in my ears? You won't have the life you want or the things you like if you give up this job. Why turn down the easy money sponsorships bring and the nice things brands send me? Sponsored posts are easy and the money is good. Who will provide for you if you walk away from this? Will your kids be able to do fun things without the extra income? What about inflation and the general state of the world – you really think you can live on less with more kids? And really it goes on… (to all that I say Matthew 6:19-34!!!)
I've been confronted not only with my identity that I place in work (what I do, what people think of me) but also with the monetary value I take from it. There is so much more to say here and I'm sure it will come out in future blog posts, but I do know that I need to stop trying to keep up with all the people around me and instead be faithful to do what the Lord is asking me. Romans 12:2 has been particularly impactful to me (as well as countless verses in this season) "Do not be conformed to this world, but be transformed by the renewal of your mind, that by testing you may discern what is the will of God, what is good and acceptable and perfect."
Not sure what is next for me and my family, but I do know that I'm saying goodbye to some things to say yes to others. And right now that is the work God has for me and I want to walk in that despite the risks and the perceived losses – "For we are his workmanship, created in Christ Jesus for good works, which God prepared beforehand, that we should walk in them." (Ephesians 2:10)
And we rejoice greatly in this gift the Lord has given us. Baby #3 has already changed our lives and we don't even know who they are yet!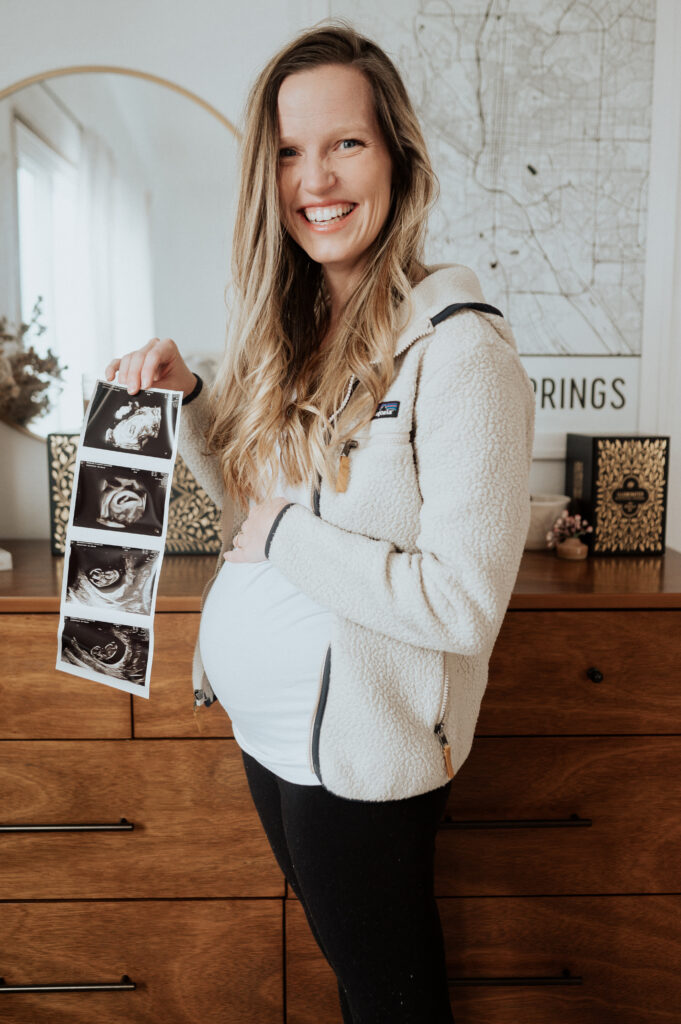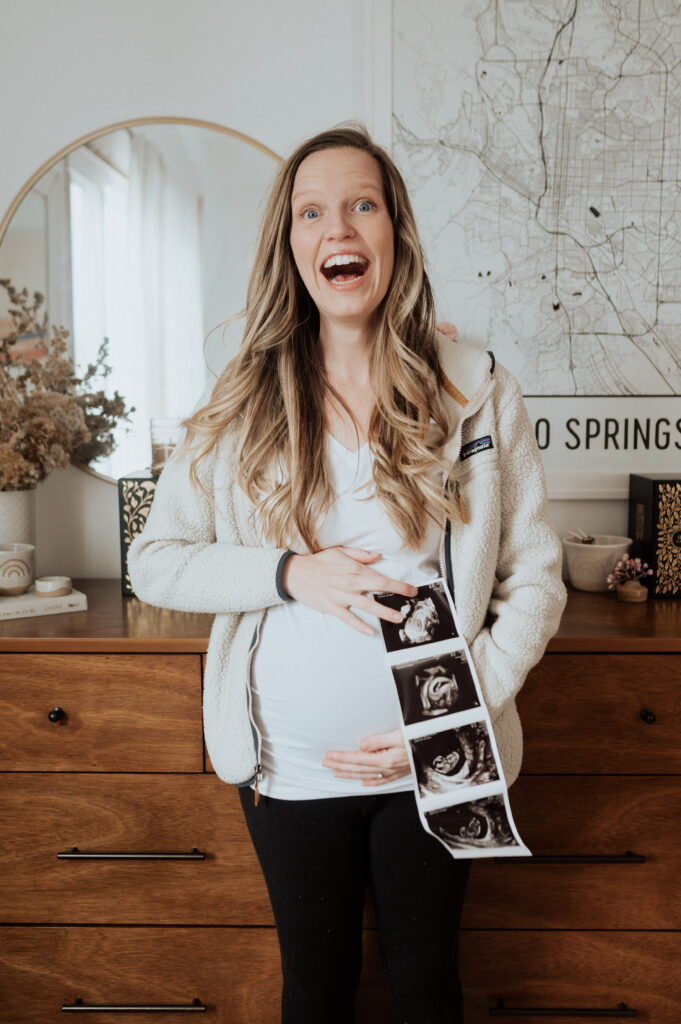 PS: I am now on Good Reads because it turns out you have a lot more time to read when you cut out social media! I'm always looking for good book recommendations!! So leave a comment or find me there!