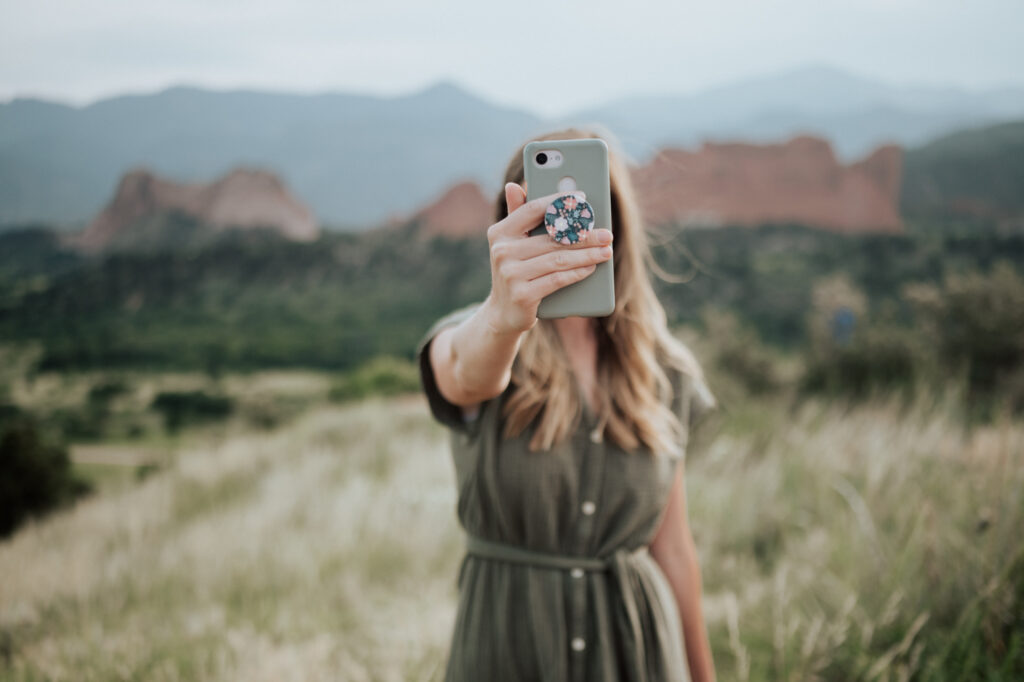 Today I opened Instagram. I haven't opened it for awhile. I used to click on the little camera icon without even thinking. It was so natural to scroll through Instagram multiple times a day. To like & comment and post moments right as/ after they happened. I'm not saying my relationship with Instagram was always healthy, but the fact that I don't feel excited to open the app anymore says something.
Today I opened the app to see photos from the people I follow. I didn't click on stories, I didn't go to the discover page, I simply started scrolling on my feed and you know what was missing? Photos. Not a one.
Or I guess I should clarify, not a non-sponsored one. (* to clarify, I am not talking about brands paying creators to share about products. I'm talking about creators paying Instagram to promote their content to their followers) What I did see was reel after reel with paid Instagram promoted photos from brands/creators peppered in-between. I scrolled for a good couple minutes, begging for a regular photo (one that people were not paying Instagram to share) and – at this point – feeling like it was a game to see how long it would take me. I gave up. I exited the app and went downstairs.
For the last several weeks I have been feeling sentimental about Instagram. I think it started when Adam Mosseri (the head of Instagram) said "We're no longer a photo-sharing app… Right now we're focused on four key areas: Creators, Video, Shopping and Messaging." What started as literally a photo sharing app, is now self proclaiming to be more focused on four other things. But before he even said those words, I felt the changes coming.
So here is my ode to Instagram because I think the spark has died. Dramatic? Sure but things don't last forever. And even if Instagram continues, it has morphed into something I'm tired of trying to keep up with.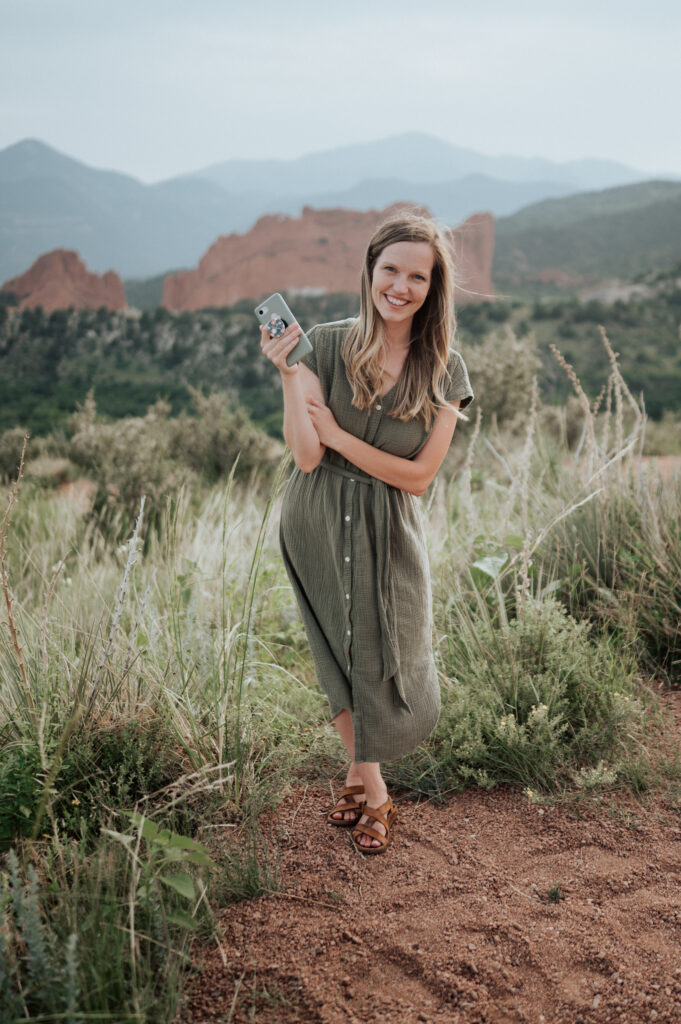 I joined Instagram in 2011 and have posted thousands of photos since then. I've experienced a lot of emotions, frustrations, joys, and growth with this little app over the last 10 years. It is honestly mind blowing how Instagram was a catalyst in me learning photography & creating Oak + Oats as a brand and business! Not to mention the real life friendships I created through this app as well.
In the early years, photos looked terrible and everyone loved it. Or more like, no one cared. It was fun to have a place to record things, play with horrendous filters, and essentially make an online version of your scrapbook.
At first you had to use a filter to post and each of the filters came with "frames" but then they got rid of the frames and more apps came out to help with framing, editing, and collaging. You mostly shared random things from you life and of course all your people. I remember using Instagram to edit the photos for my blog! I would post to Instagram, screenshot the image on my computer and put it into a blog post!
It then became a way to share tips, products, advice, locations. We started tagging things and sharing information. Other bloggers and instagramers had great photos that would really draw you in to read their words, so I started working in improve my photography and my feed. Back then hard work paid off. I slowly built a following and as I got better at creating content, likes and new followers were plentiful.
I began teaching myself photography because what I loved most about Instagram was the beautiful photography that I saw in my feed. I loved watching others use it to tell stories, capture their children, and commutate how brands and places can fit into their lives! I started using a Sony camera Bruce had from high school, then I bought a Canon Rebel, and then upgraded again to a full frame Nikon (now I shoot Nikon z6 – mirrorless). Instagram inspired me and pushed me into photography. I don't know if I would be a photographer today without this app.
This is is when my Instagram peaked making this photo my most popular photo which – btw – is really hard to search for these days. Instagram doesn't like me looking up my most popular posts of all time anymore. You can only search the last two years and my theory is that they want you to forget what it was like before they made all their changes 😉
The last several years, I've been getting more frustrated with "the algorithm" and the changes the powers that be have made to the app. While the addition of stories and reels is fun, I miss the simplicity of scrolling a feed full of photos by people I chose to follow. These days ads are just part of the experience and I see only a handful of the images on the accounts I follow.
And then there is the fact that my Instagram posts now average 100 likes (most often less) when they used to average 600. My photos are better than they have ever been but they are not as seen. It's funny thinking about all the work I put into growing this space. If only I knew that there would be a tip in the balance. Would I stress out as much? Push myself as hard?
There was a season when everyone said that blogging was dying and Instagram was the only place to be. I'm glad I kept my blog through that all because now Instagram is the one dying.
Don't get me wrong, people can still change and evolve and grow on Instagram but I'm not motivated to keep up. They lost me and they don't really care. Focusing on "Creators, Video, Shopping, and Messaging" helps them make more money.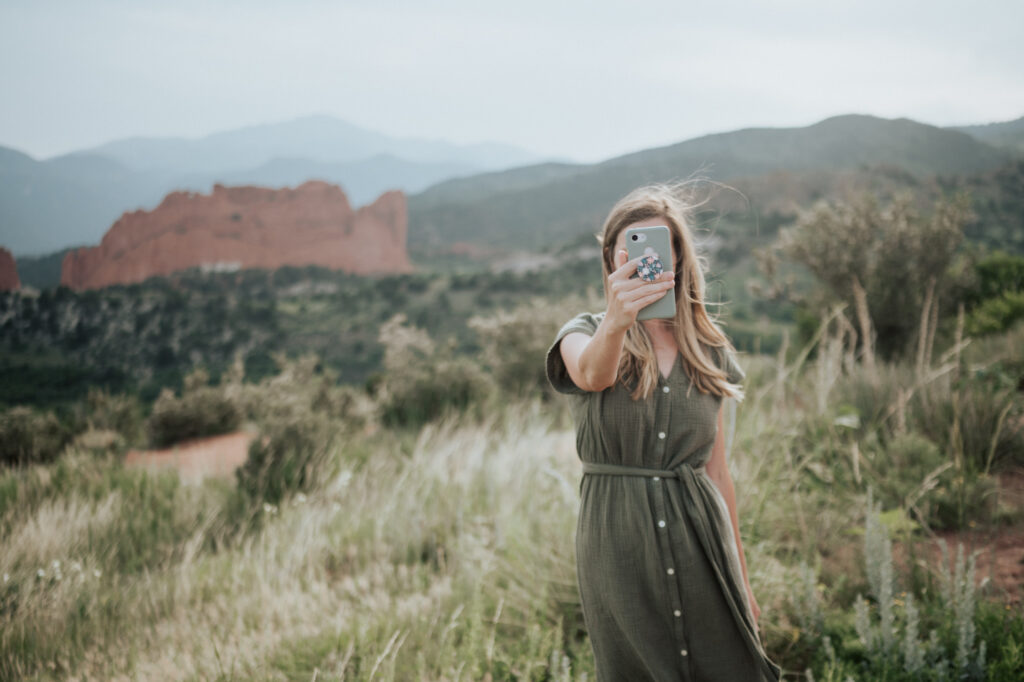 So what is my plan? Logging off? Gone forever?
Nah. I'll log in occasionally. Posting the cutest photos that only get 30 likes (like this one) and trusting that my time is better spent in other places. Sharing photos that make me happy. Not trying to master the algorithm, make everything into a reel, or clamor for likes again. My love/ hate relationship with Instagram finally hit a tipping point and I'm not mad about it.
I've read more books (real, physical books!), made more crafts, cooked more meals, baked more cookies. Maybe Instagram is a young man's game and I'm growing up. Or maybe the Lord finally pried my hands from this app to give me something more.
My prayer is to continue to use this app (when I'm on it and when I'm off) and this blog for His glory. Whatever that looks like. But if I don't share on stories for a week or if I post three pictures in a row and then disappear for several days, I'm okay! I'm just spending my limited time elsewhere.
And if you want to keep up with me, this is my home base. Sign up for emails here and I'll email you occasionally! But also, I'm not always on top of that 😉