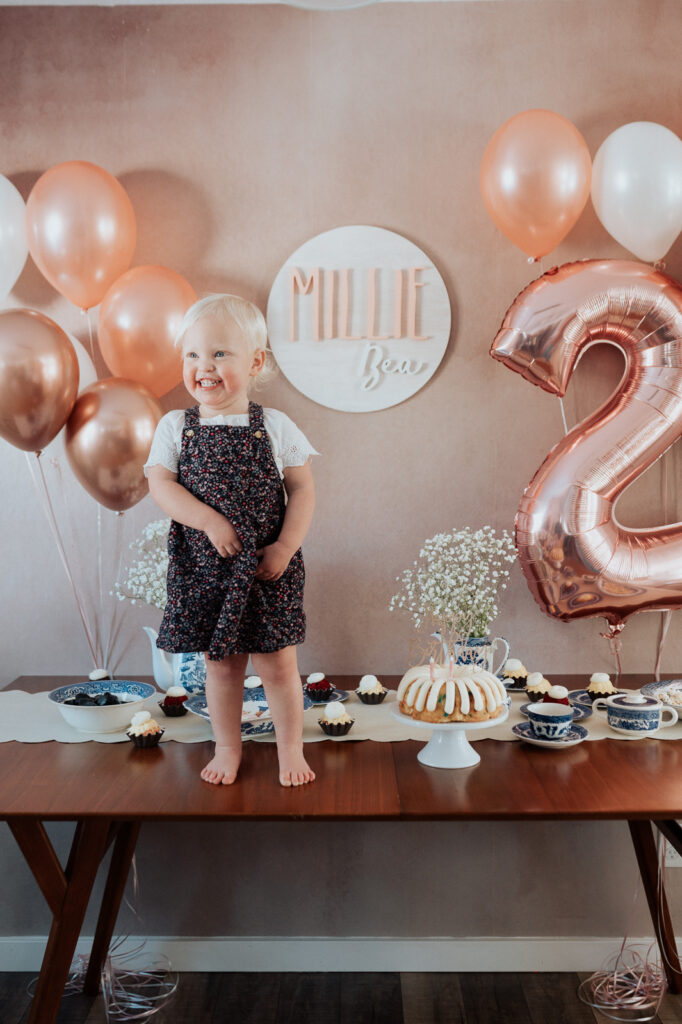 Millie Bea is now TWO! It happened during my off Instagram / sick pregnant season so it is only getting to the blog now but just because it wasn't shared here in real time, doesn't mean it wasn't celebrated and enjoyed in our home and our lives! I'm thankful I brought out the camera to take these pictures. They are the only ones I took the entire month of January and they are not as plentiful as my usual birthday party photos (only like 4 guests make appearances in these photos!) but Millie's birthday is worth celebrating and photographing even when baby #3 keeps me from documenting much of anything else!
I just looked back on her first birthday and I cannot believe how much they grow and change between 1 & 2! My baby girl turned into a toddler with all her teeth, lots of words, and much spunk! She was so excited to blow out her candles this year – she has been waiting for her own cake and candles since her older sister turned three!
This year I had my sweet mama bring all her Blue Willow over for a tea party feel and I enlisted Nothing Bunt Cakes to bake me a cake 😉 It was all about the less is more. Just a couple things to make the photos fun and the table decorated but not work myself ragged. Just the fact that this party came together so well is a miracle because that first trimester is the worst. Haha!
We invited our close friends and family and enjoyed a snowy Saturday morning spent inside where we were warm and filled with cake!
PS: Costco is my go-to for snackables for the guests and I always get a number balloon from Party City, usually with a bouquet of inflated balloons like this time! Worth it for the decoration now and the weeks of play my kids get out of the balloons afterwards!
PPS: The cake topper is from an American Made business on Amazon! So cute and affordable!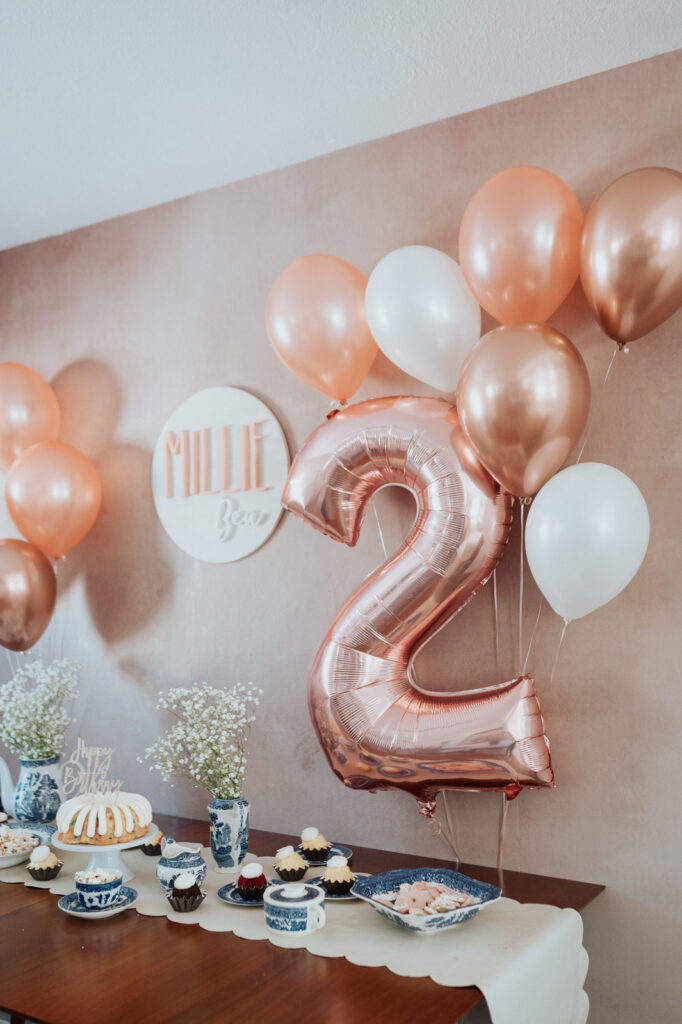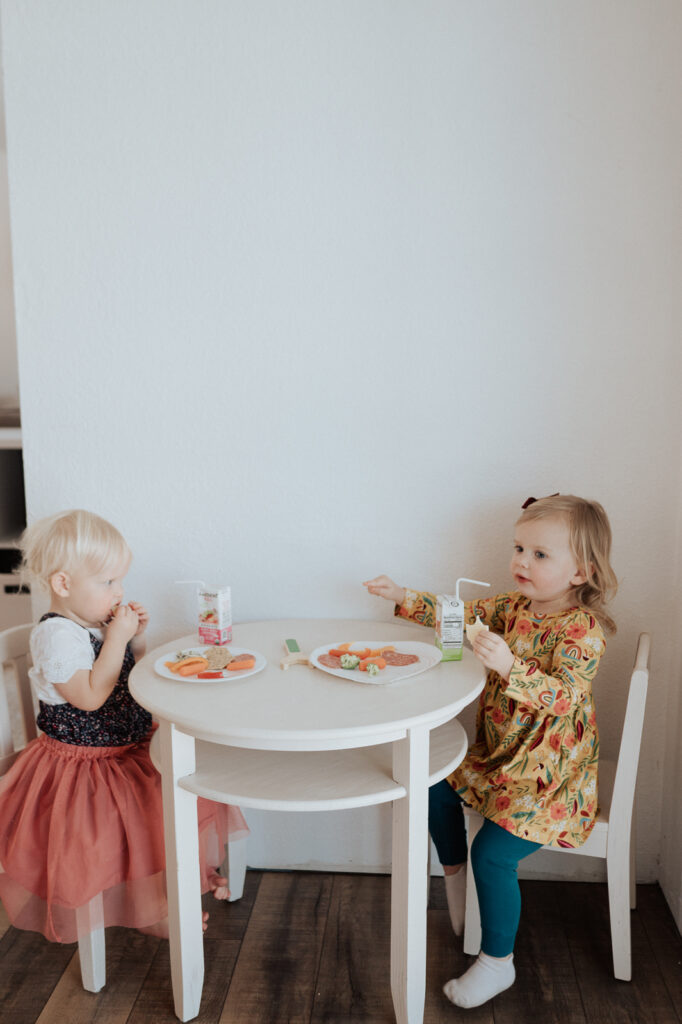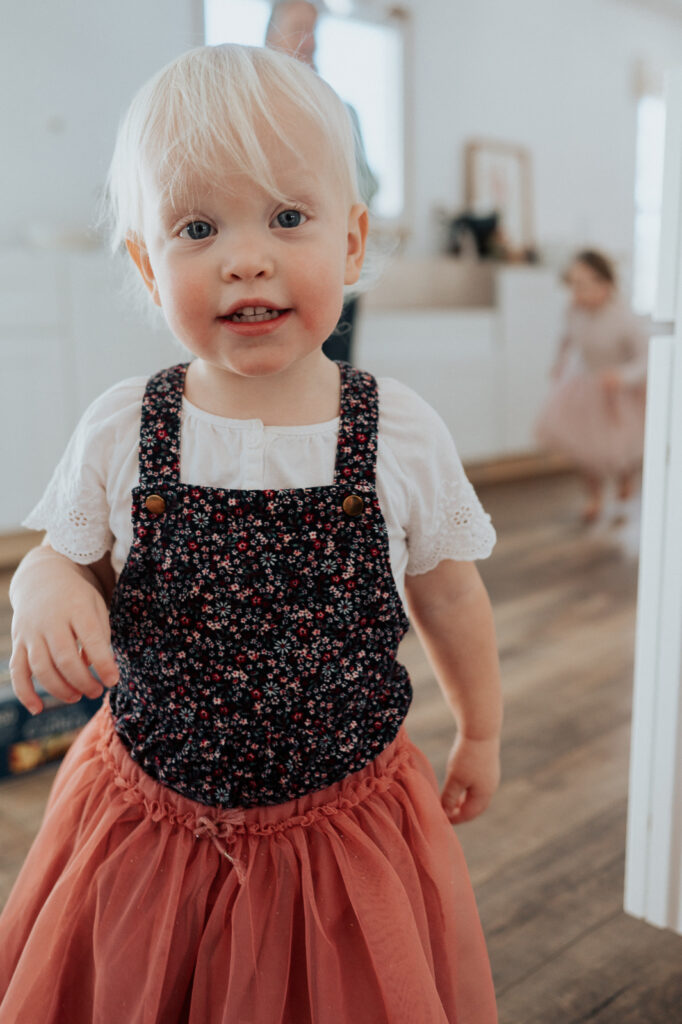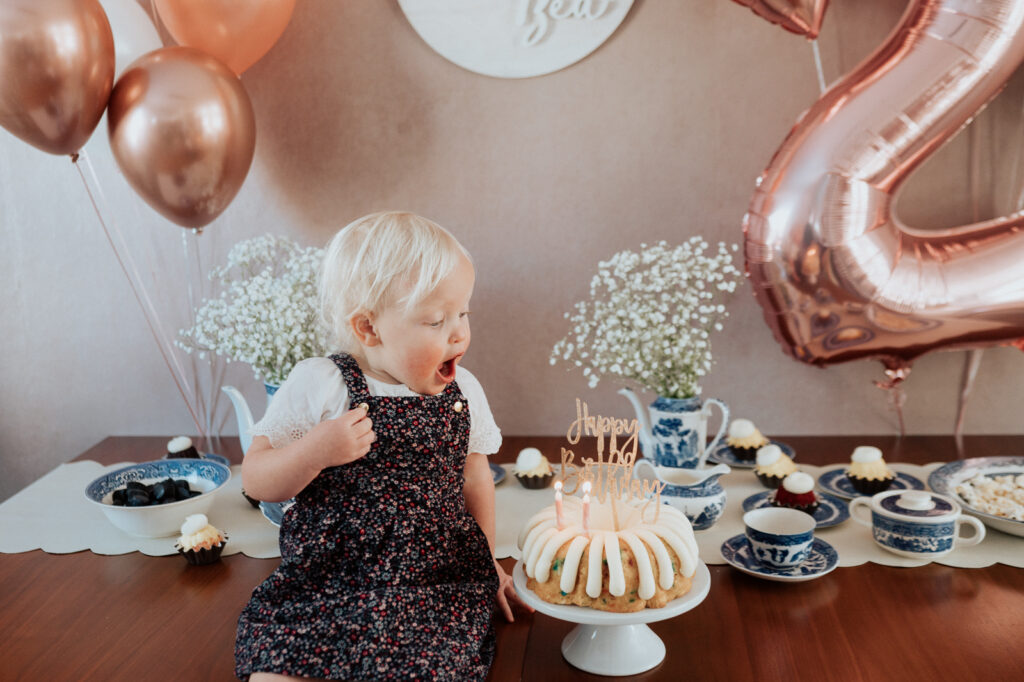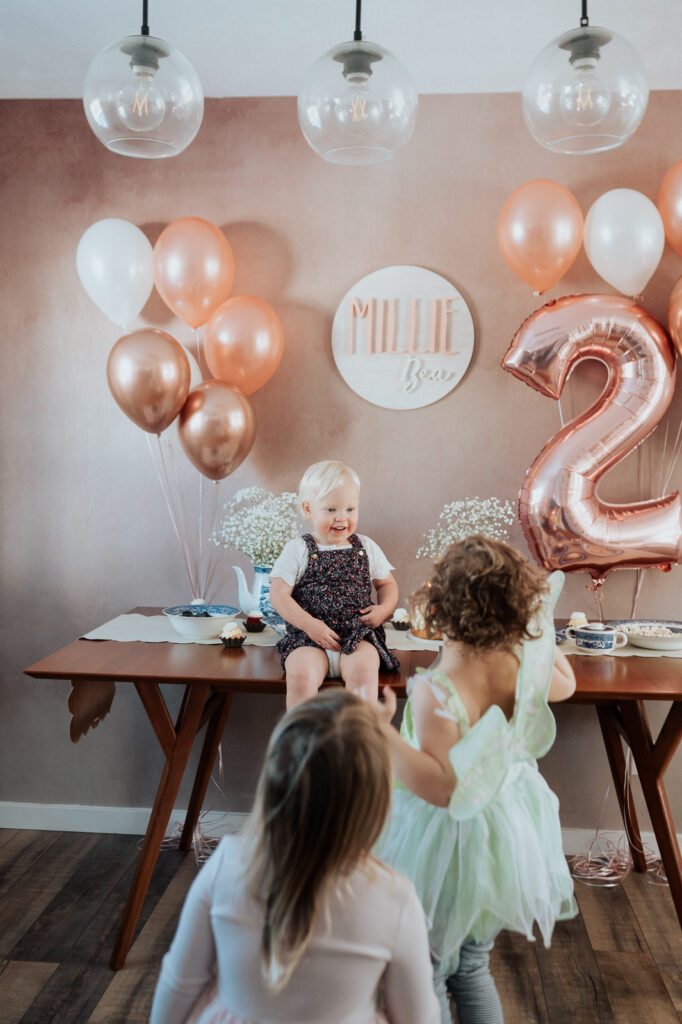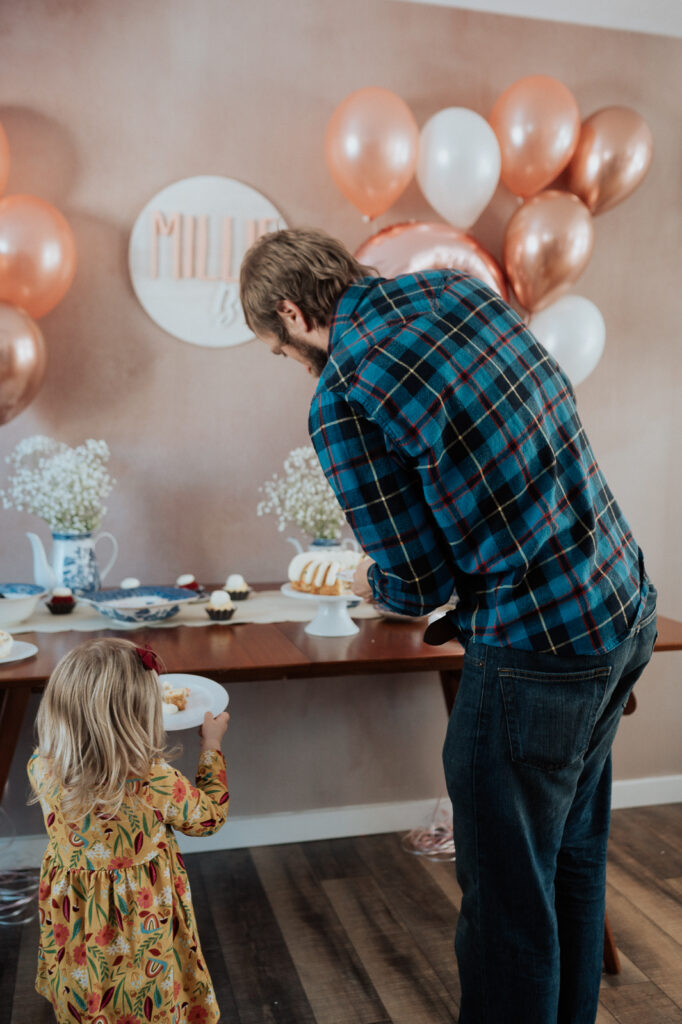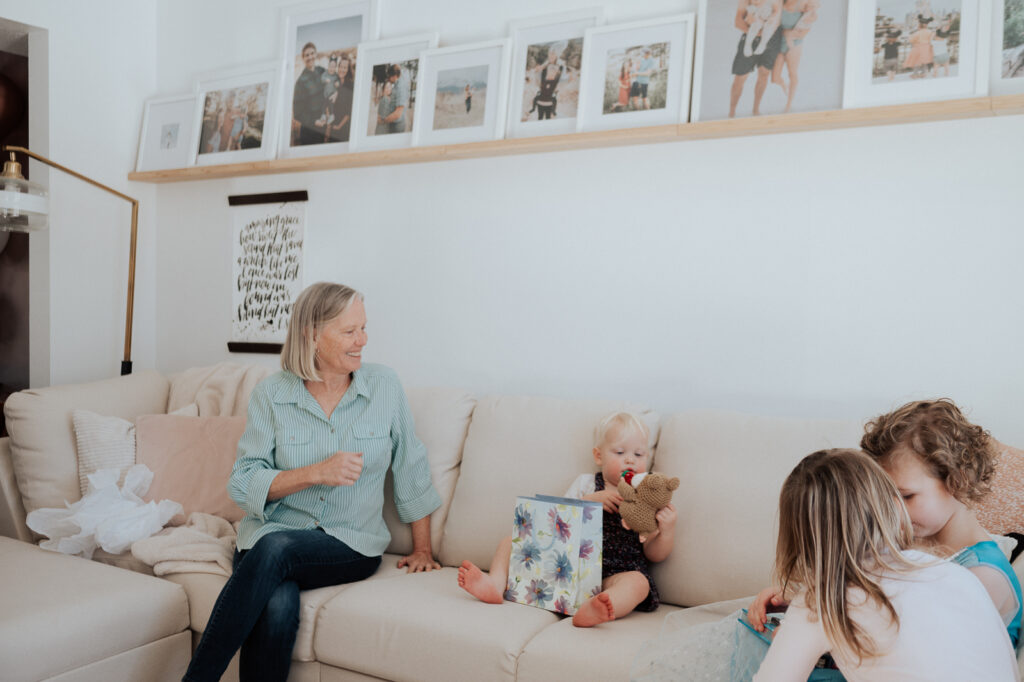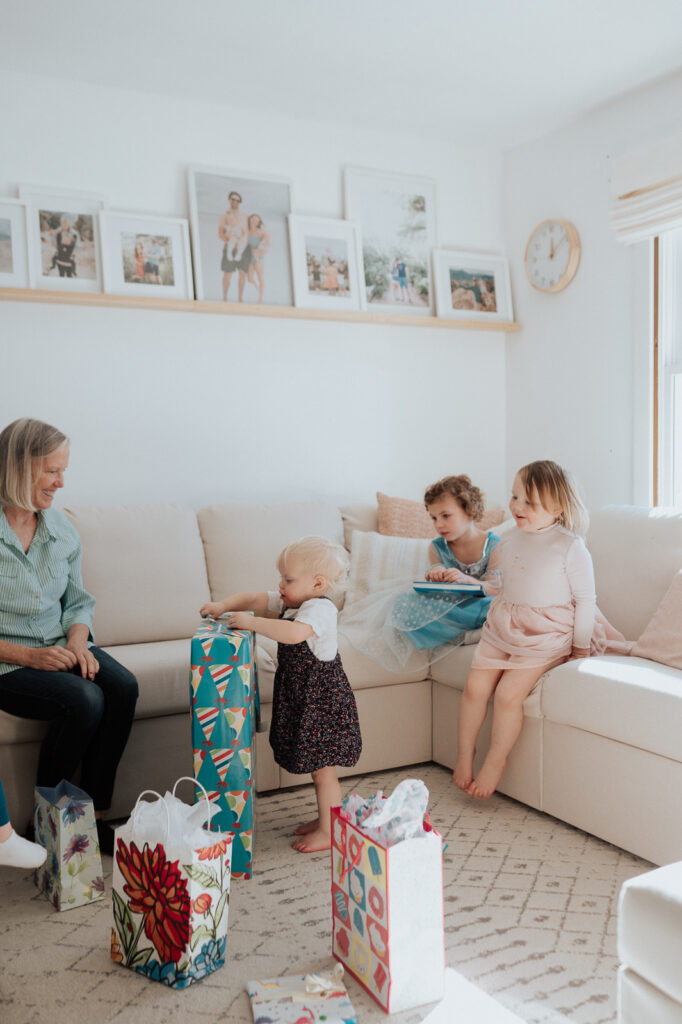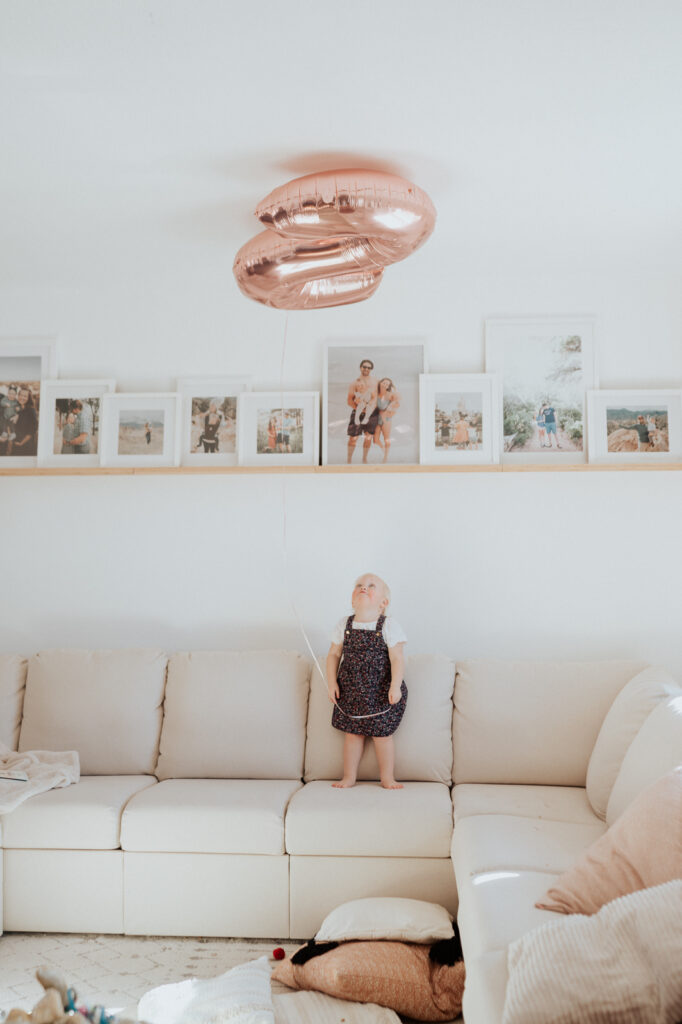 Love you Millie girl! Happiest birthday to you! Here is to that two year old life and becoming a big sister yourself!