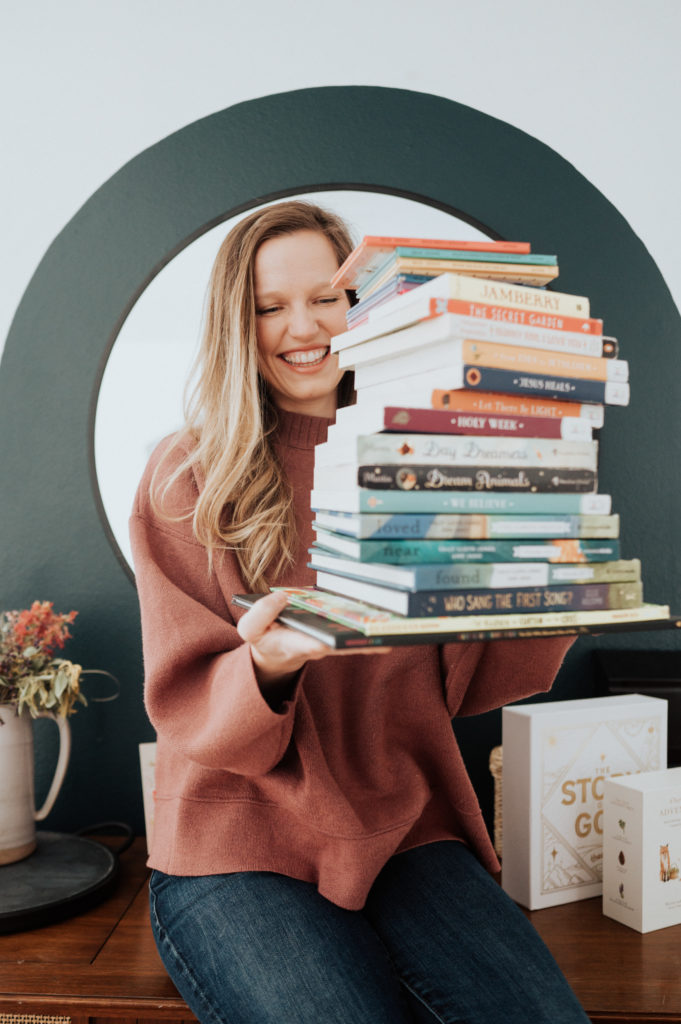 Okay guys – I went around my house and gathered every book in our house that I think would make a perfect addition to an Easter Basket!! Not all of them are photographed because I had little hands stealing from my pile but I do have all of them linked!! I do Easter Baskets every year (2019, 2020) and I always include a book. One big reason is that my girls are obsessed with books but also I think they are so important for learning & language development. We highly value reading and including books & stories in our holiday celebrations (we have a whole basket of Christmas books!)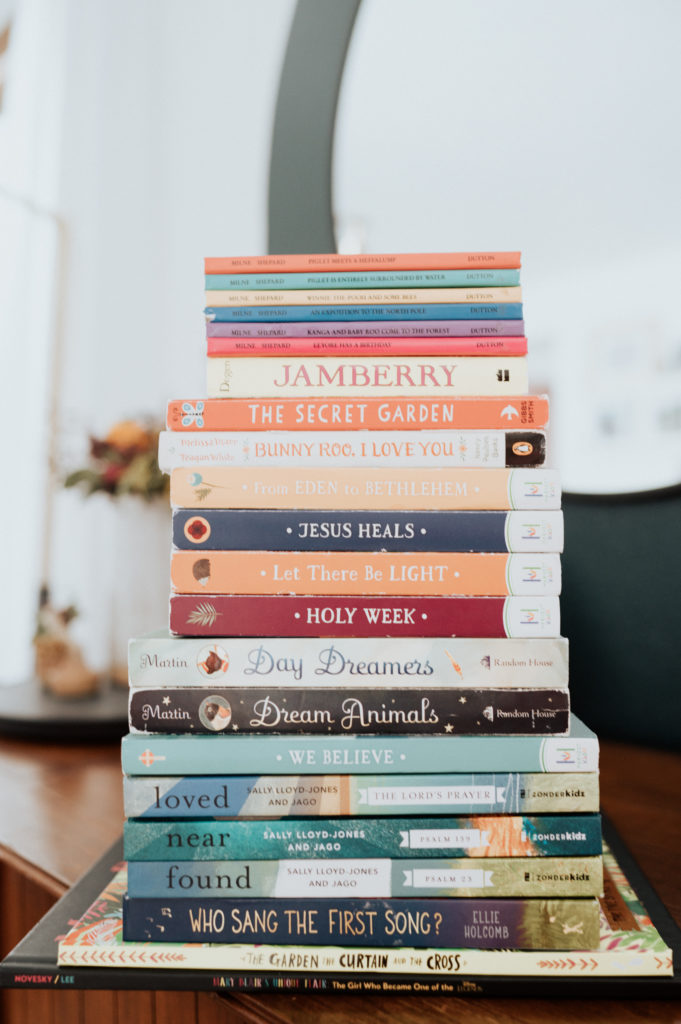 In our home we put a lot more emphasis on the true story of Easter – Jesus' great sacrifice and miraculous reresection! And I like to keep that focus when putting together our Easter Baskets. Several of these books help tell that story to our girls but I also have a couple other Spring/ Bunny books that the girls love too!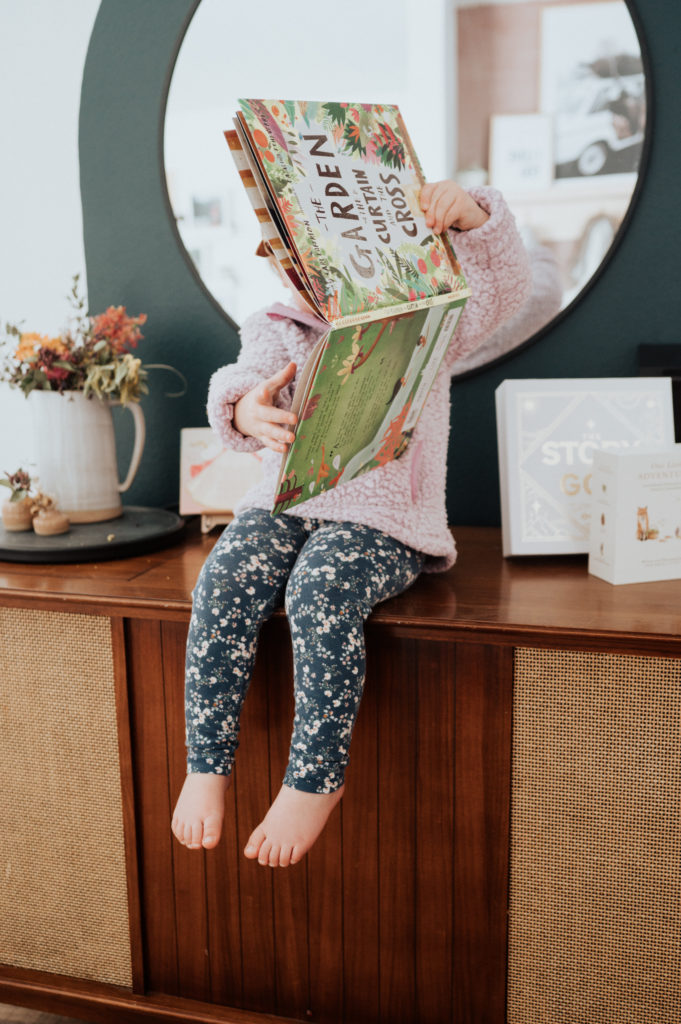 Biblical Perspective
The Garden, the Curtain, and the Cross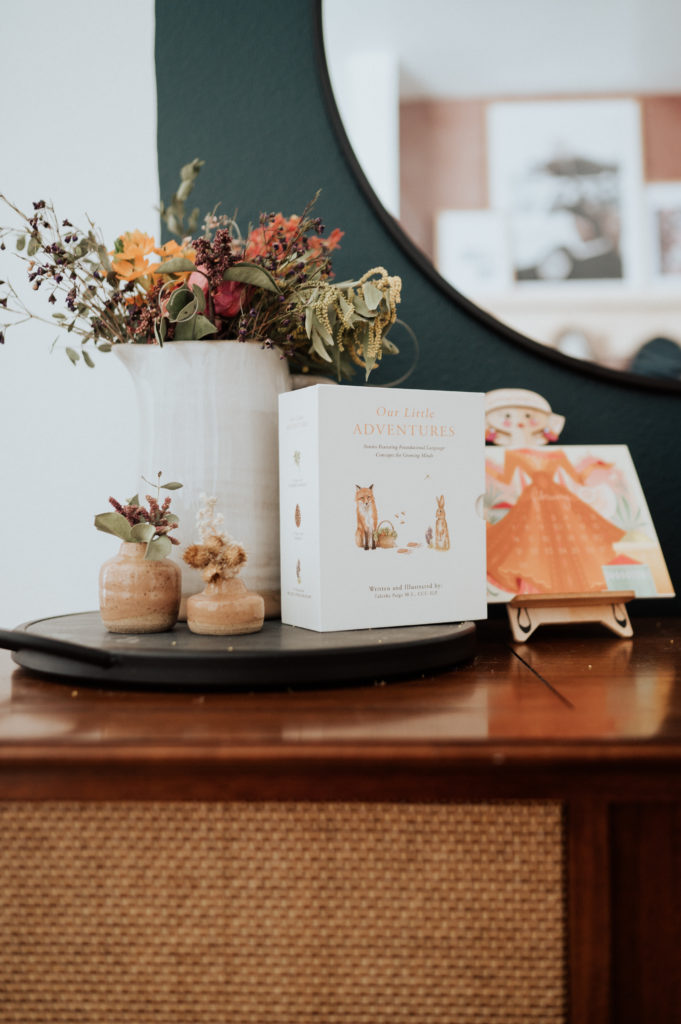 Spring/ Bunny Themed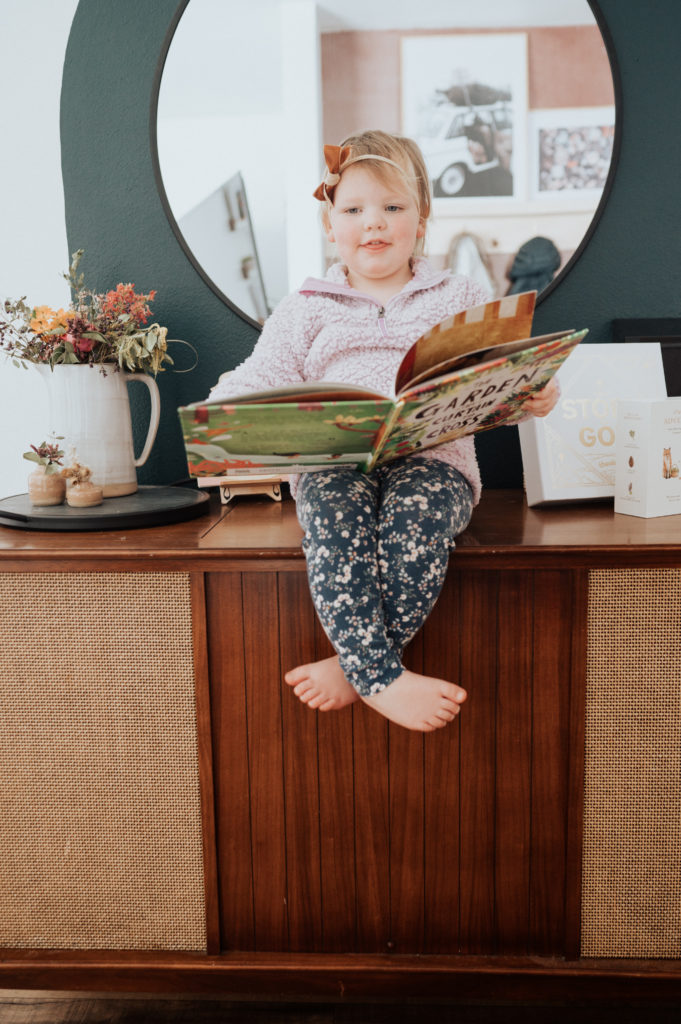 There are so many books you can put in an Easter Basket but all these are ones we already LOVE and READ all the time! So you can know they are good! Do you add books to Easter Baskets?!!