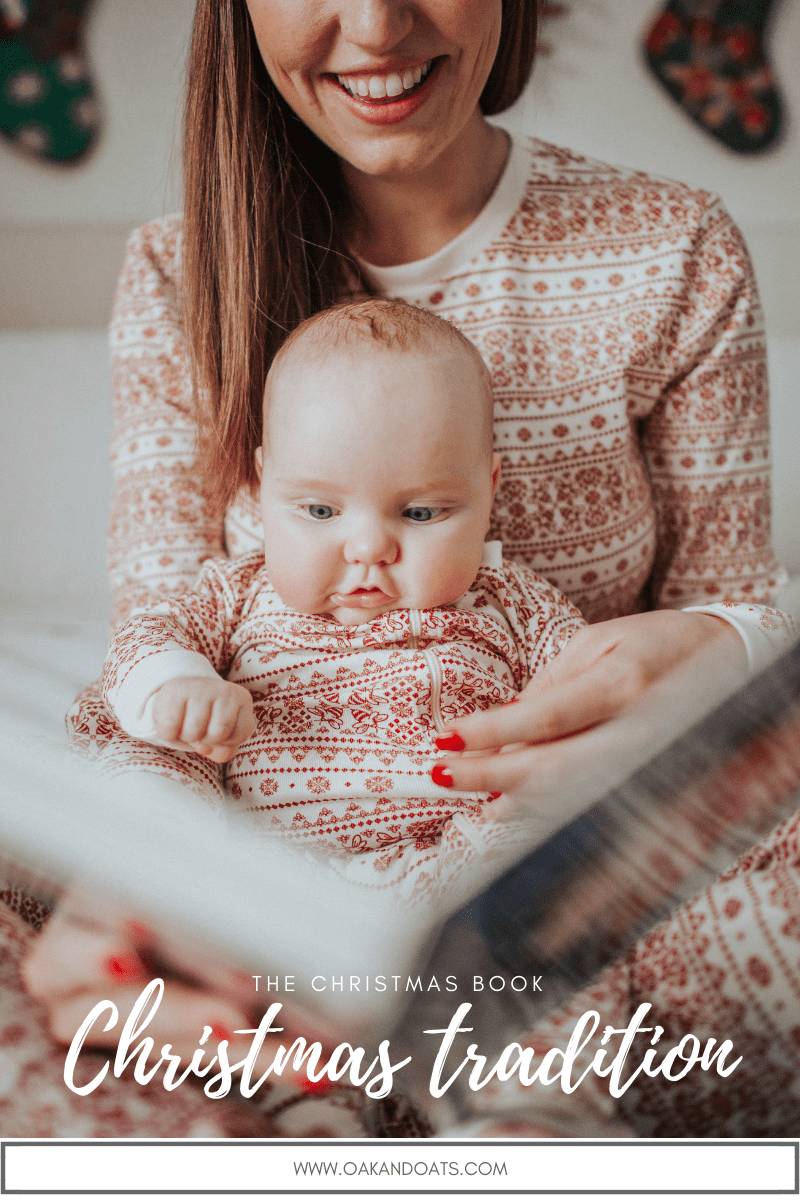 Thank you buybuy BABY for sponsoring this post!
 Ask Elizabeth: What traditions are you thinking of adding to your family now that you have children?
Great question! The answer is D. All of the above! I am a huge fan of traditions and that love has only been multiplied with the birth of our Hilde Joy! We have already foraged plenty of holiday traditions on our own but we are introducing new(ish) ones with Hilde this year. One of them is the basket of Christmas books. This one is newish because it was my tradition growing up and we're bringing it back for the next generation.
The tradition is simple, among the boxes of Christmas decorations that get opened the day after Thanksgiving is a stack of Christmas books. Those magical books were packed away for 11 whole months so they were too exciting when they came out. My mom would put them in a basket and set them by the Christmas tree. Every night until Christmas, we would get to pick a book from the basket for our bedtime story. It was the best. I have such fond memories of Christmas jammies and Christmas books.
So I ordered a stack of Christmas books from buybuy BABY (they have a great collection of books!) and I made a basket of our own. Hilde is more or less a fan of them already. Pretty sure she loves the snuggles more than the books but soon I know these stories will be some of her favorites. While I was filling my cart with Christmas books, I also threw in some matching Christmas jammies because I am #thatmom.
Also I can not even with these photos. When did my newborn girl get so big? She sits, she smiles, she chews on books?! Be still my heart! haha. Do you have a tradition like this? Any other Christmas book lovers out there? I'd love to hear about your family traditions in the comments section!