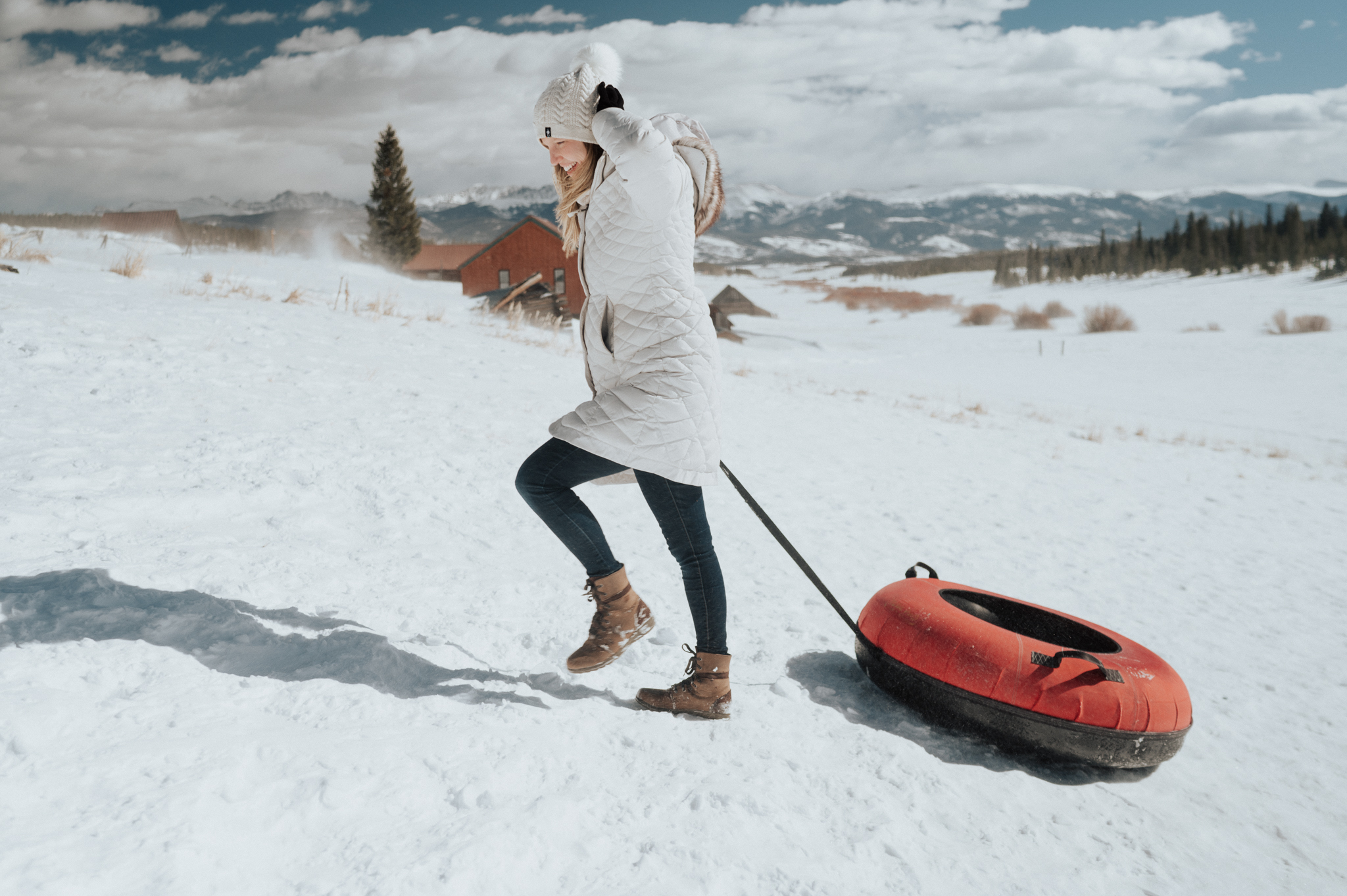 One very windy and exceedingly cold winter's day, we went to the tubing hill. We've gone to this tubing hill several times over the years on family vacations to Winter Park and it is always fun to see the kids another year older while they take on this hill. It was SOOO windy. Like the windiest ever and being outside in it was cold and hard. I was pretty bummed because I was looking forward to this trip for months and I always love being outside in the pretty snow! But this year the wind really pushed us to stay inside. However, we knew we HAD to brave the wind to hit up the tubing hill – however long that would last!
This was both Millie & Hilde's first trip to the tubing hill and I will say the wind made our adventure short and sweet. Hilde went down once with Bruce and when it came time to go down with me, said she was all done and ready to go back to the stroller. We opted to keep Millie tucked safe & sound in her stroller because she doesn't have as much patience for crazy weather as Hilde does. She watched us go down, safe in her snuggly sleeping bag and wind cover.
The tubing hill has little paths to take but the wind was blowing so hard that no matter where you started, you would be blown sideways across all the lanes. and it was hard to take clear pictures because the amount of blowing snow was unreal!
After about 20/30 minutes we were officially frozen and had upset babies so we quickly moved into the warm, wind-free, comforts of our cabin. Thankful for the memories however short or long this moment lasted! And so thankful for this family who is always up for an adventure!