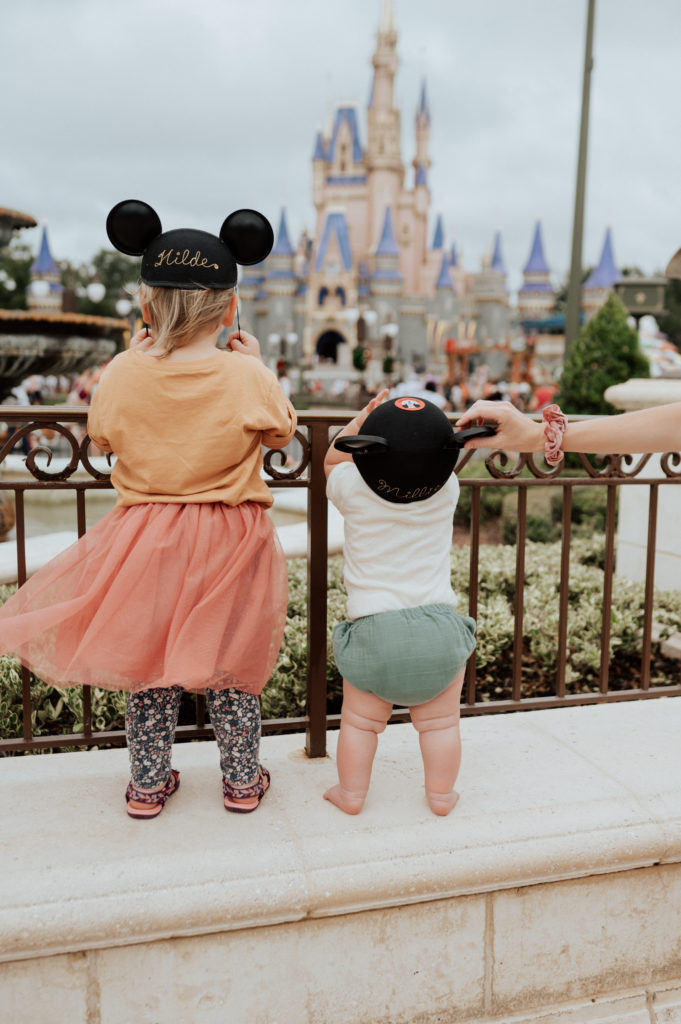 I am sitting in a coffee shop right now and literally just finished our 2020 year book! AH!! I am so proud of myself. I'll show it off to you soon (after I make Bruce look it over, then order it, and then get it in the mail!!) but I always find all the photos I never shared here. Lots of them I just keep in the yearbook or on social media but these photos I just have to post. I need a home on the blog for our Disney trip this year.
It is no secret that I love Disney and I always share the photos from our trips ever since I started bringing my camera to the parks with us each day! But more than my typical desire to share our Disney trips, this one was historic. I mean, we went in 2020! I'll be honest, I hate that masks are in all these photos. I wish we could take them off for a photo to see smiling faces and Disney joy but we couldn't. I even subconsciously took less photos of faces because I don't like how masks look. But this is our reality. This was what we had to do to go to Disney in 2020. And while I could only bring myself to post one masked photo on Instagram, I still wanted to share them here. For memories sake and for historical records. And honestly as a testament that we still had SO MUCH FUN even though the Disney experience was not the way it normally is!
Animal Kingdom
The first day we went to Animal Kingdom. Since they couldn't have the shows they normally do, they had these "pop up" shows on the boats and in other places where they surprised guests with music! That was a fun surprise to see since we really didn't know what to expect when it came to all the shows being closed. Looking through these photos I am also so surprised by how empty the parks look! So many of these photos only include our family group and that isn't normally the case.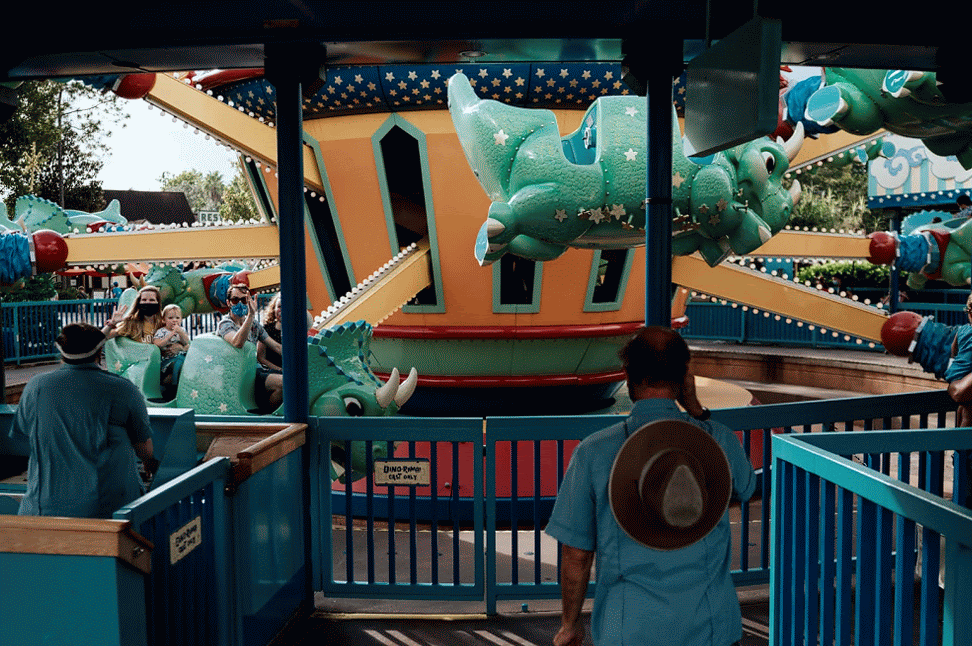 Epcot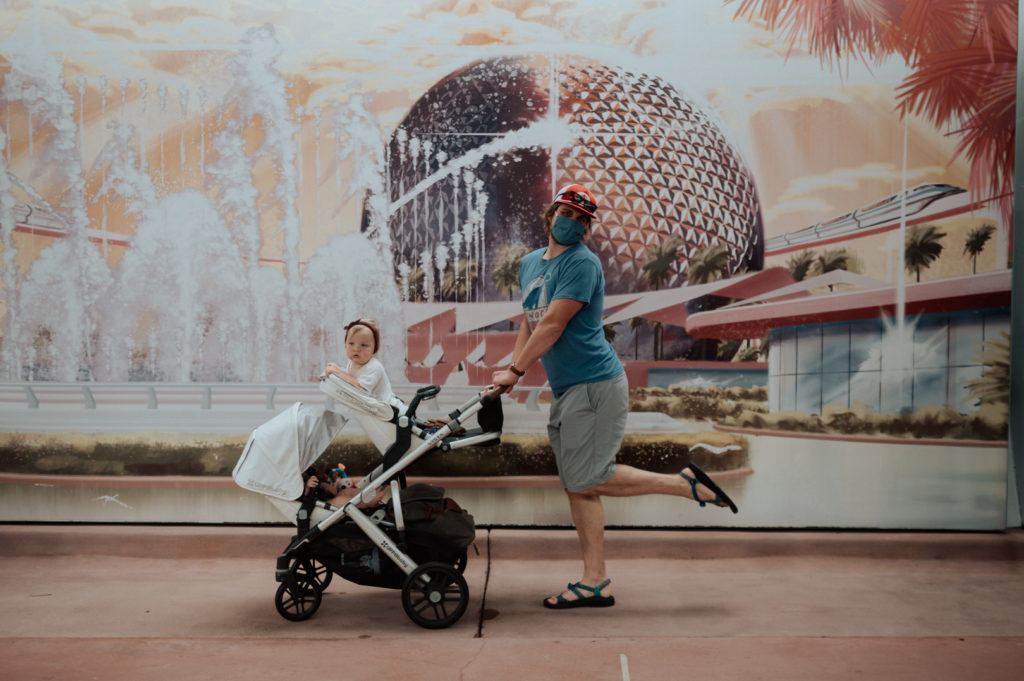 The next park we went to was Epcot! Bruce and I love Epcot! Normally we just eat their for all our meals but with COVID restrictions, we could only do one park a day. It was also a reeeeaaally hard to get a reservation at a restaurant because of those same restrictions so we didn't think we would be able to eat at a sit-down. BUT we we're able to pick up a reservation for Via Napoli in Italy which has the best pizza EVER and we were so very thankful the Lord worked that out for us! We all loved sitting down and eating food together mask free.
Magic Kingdom
One our last day at the parks we went to the Magic Kingdom. We didn't think we would actually be able to go to Magic Kingdom because of lower capacity and reservations but we got tickets just days before! This was such a blessing because the Magic Kingdom is the most Disney of all the parks and I REALLY wanted the girls to be able to experience it together! It rained several times that day but Hilde didn't mind one bit! We also got a bubble wand and a Mickey Balloon which felt like the epitome of luxury but it totally made the day more magical! I think we can never not do it now 😉 And I am more than happy to spend my souvenir money on making our photos just that much more Disney!
All in all, it was easier to wear masks all day than I had imagined. The longest pre-Disney that I had gone was like an hour in the store. I still wish we didn't have to wear them, but it didn't take away from the experience as much as I though it would! Disney is truly magical and it was a gift to be with family! I'll forever be thankful we still made our 2020 trip happen despite all the COVID restrictions and reworkings. I'll cherish these memories forever.
If you are interested in learning about traveling to Disneyworld during COVID, here is a post I did about just that with all the details!