Thank you buybuy BABY for sponsoring this post!
Okay, this room isn't 100% done but it is pretty darn close. And really when is a room actually "all done" – I know that the living room now has a rug, new chairs, and our yearbook shelves since that big reveal sooo…. without further adieu, here is the playroom!
It took sometime to figure out what we wanted this room to be. I first started making it a livingroom because of the fireplace but we also had a livingroom just around the corner where we had the tv. In our old house we had a tv room in the basement and then a livingroom upstairs. But with these so close to each other, the tv room became the room we hung out in the most. We were trying to call them livingroom and family room but kept confusing ourselves. We also never sat on the couches in the fireplace room (what I started calling it) so it was just mostly unused / wasted space. Long story short, we thought it might be fun to go all in on a playroom to help corral the toys and to make most use of this space!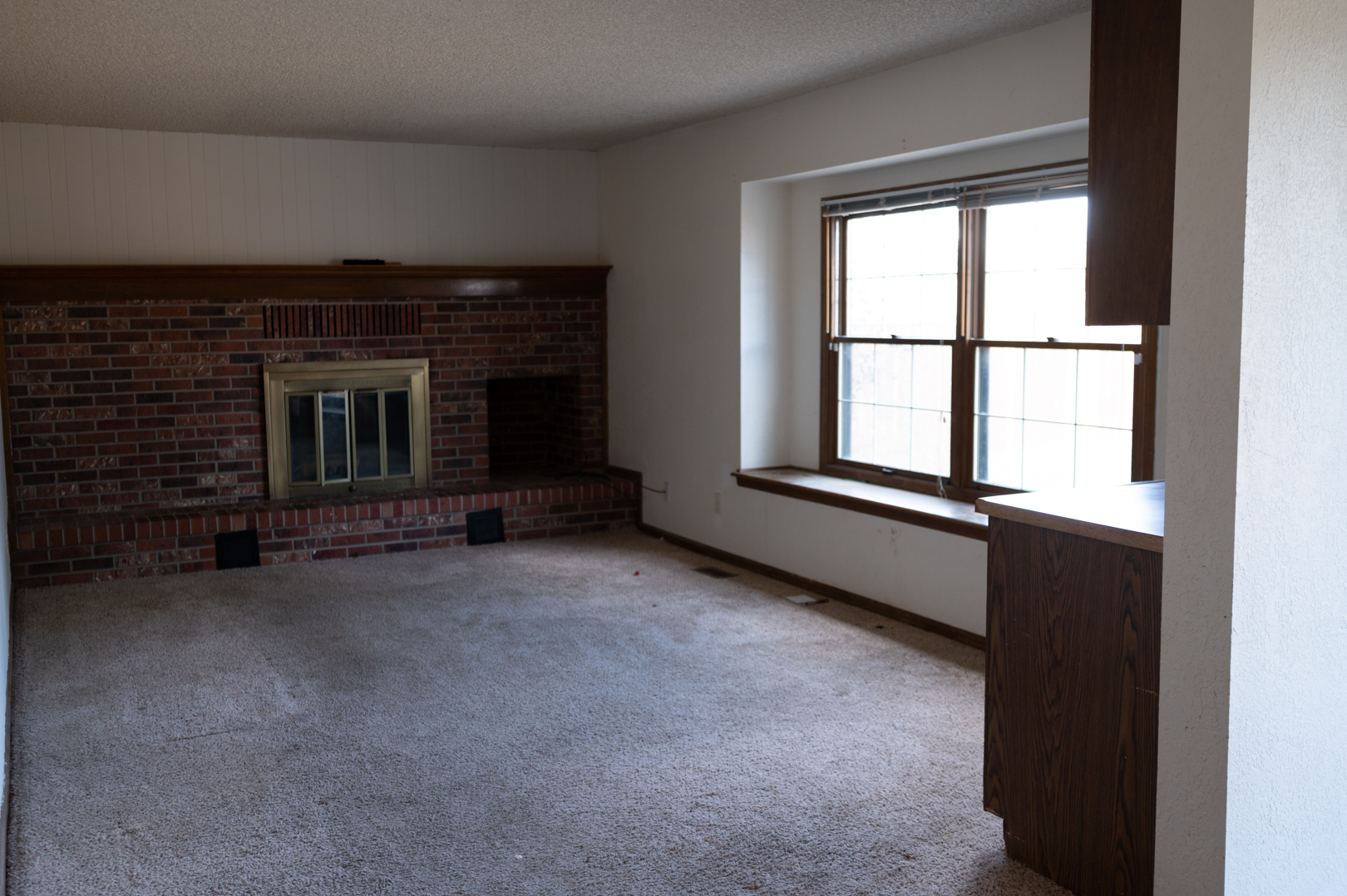 Here is the before & after of this space! We took down the paneling on the left wall, took down the popcorn ceilings, painted everything white and the fireplace black, and got new flooring. I really want to do a fun statement wall on that long wall but that hasn't happened yet. I'm thinking a built in chair-rail with wallpaper on the top could be pretty perfect! I also want to rip out the mantel and replace it with a fun natural piece of wood or something. All in due time.
Since this room didn't exist at our old house, I had to create it from scratch. I used a lot of things we had in other rooms (like this book shelf) but I also picked up some new things from buybuy BABY to make this space fun & functional for our girls! ​​​​​​​
The rug is one of the best additions to this space because it is SO cozy and the color is just perfect! Millie likes to get "plopped" on the rug and watch her sister run around like the 2-year-old that she is! I also ordered a little kids table with two chairs. Soon they will both be able to sit at it and play! Hilde loves hosting tea parties, refilling cups from her play sink and also coloring. I didn't know how much she would love having a little chair that fits her perfectly, but it is pretty darn adorable!
I also fell in love with these animal prints and bought four of them for our large mantle! That clock in the middle is Bruce's Grandma Bea's (who Millie is named after) and we feel so lucky to have inherited it! I love that it is in the playroom – it adds a fun vintage vibe!
Overall, I am so in love with how this room has come together. The girls both love it which is really fun! As do all our cousins and friends who come over to play! And the best part is that I can easily see into the playroom while I am making meals in the kitchen or sitting at the dinning table!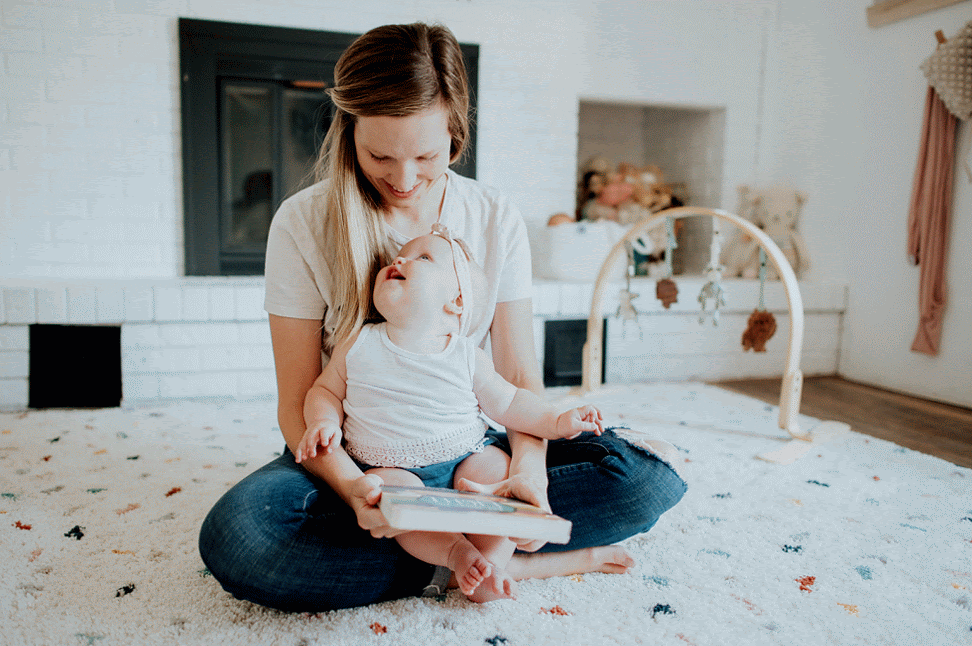 Shop the post