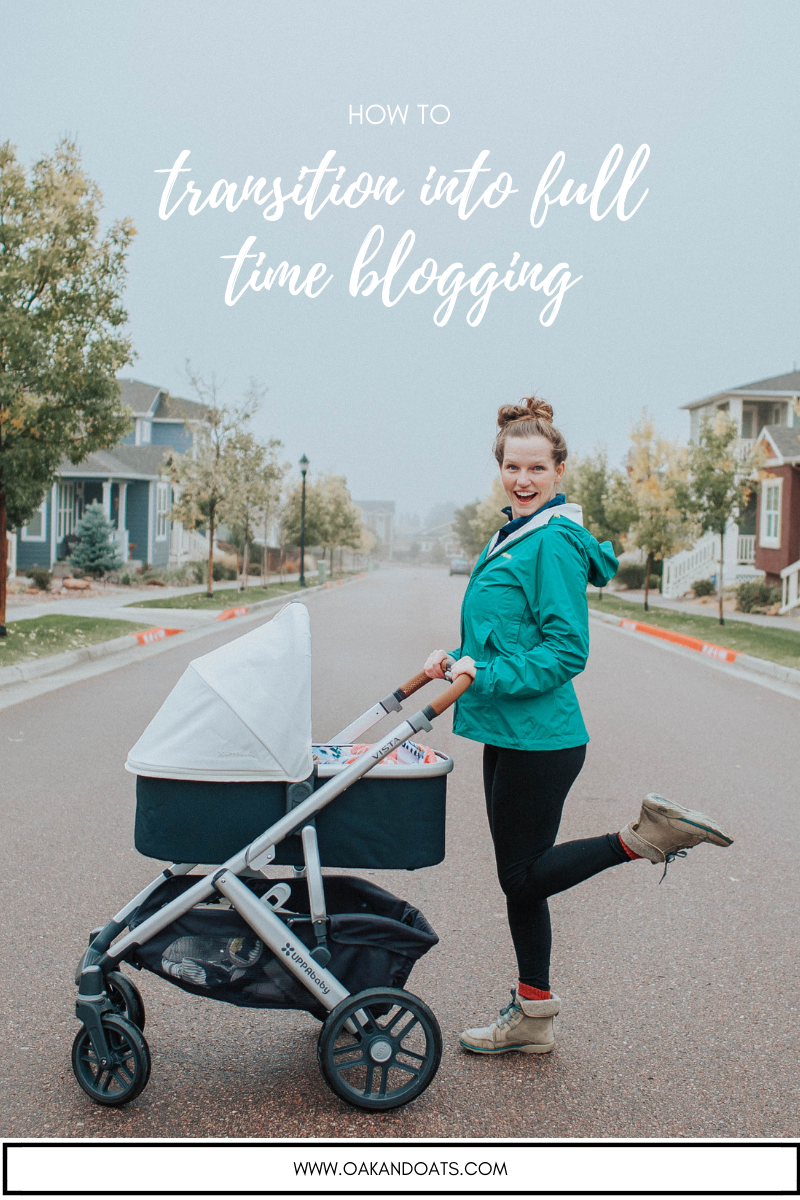 Ask Elizabeth: Any tips for transitioning into full time blogging?
I get a lot of questions related to blogging and how I got started. Especially at the beginning of the year when dreams are vocalize and goals are written down. While Oak + Oats isn't necessarily a blog about teaching people how to blog, I do value sharing and passing on what I have learned! I never want people to feel like blogging is this secretive, exclusive, elitist, group of women. Most of us are just normal people who have felt drawn to share our lives, stories, talents, and passions. And somehow have found a way to get paid for doing what we love! When I talk to people I meet about my job, I always say it is something I never dreamed of being when I grew up (because it wasn't a thing back then) but I do feel like my dreams have come true by stumbling into this carrier!
So today I want to answer my tips for transitioning into full time blogging. I'm writing this more for you who have already started blog but if you haven't yet but are thinking about it, this also may be helpful for you (this also may be too!)!
Tips for Transitioning into Full Time Blogging
HAVE INCOME OPPORTUNITY
There are plenty of ways to make money through a blog but the main ones are affiliate sales, sponsored posts, and selling a product. You need to be doing at least one of these if not multiples to be able to transition into full time blogging. If you have not already, apply to be in all the sponsored campaign networks. I've listed a bunch in this post. This is kind of the most important step because if you are not using your blog to make money you cannot blog full time.
DEFINE SUCCESS
Figure out what success looks like for you and how much you need to make to make this a reality. I'll be honest, I was working at a non-profit before I went full time blogging so I wasn't making bank. Bruce was already the bread winner in the family so our threshold for going full time was lower than others may need. That is okay! Be honest with yourself and figure out how much you need to be making in take home (not just in total) to make this transition. As a reminder, not every paycheck is a paycheck for you. You need to put aside taxes, expenses, savings, and then the rest is your take home.
MAKE A PLAN
Set a plan to start reaching that income. If you are serious about going full time with your hobby, you need to start treating it like a business! Blogging income isn't a steady paycheck, so make a plan for saving, taxes, expenses, and finally your paycheck. Cast and Copper is a great tool for this!
UPDATE (OR MAKE) A MEDIA KIT
A media kit is a pdf (1-3 pages) that highlights your brand and lays out your prices. If you are making a media kit for your blog, here are things to include:
1. Bio & photo.
2.  Social media numbers & blog page views.
3. Photos that are examples of your brand photography & photography style.
4. Prices laid out for sponsored posts.
5. Brands you've worked with in the past.
I use Canva to make my media kit but if you want help making one I can make it for you for $50! haha. Just send me an email at oakandoats@gmail.com if you are interested!
APPLY FOR CAMPAIGNS
Set time aside to apply for sponsored posts every day. You can do this in your networks or by reaching out. You need to be proactive with this. Money doesn't just fall into your lap.
BLOG & CONNECT
Consistently blog and connect with your readers. Decide what this looks like for you but you need to be creating sponsored and non sponsored content on a frequent schedule to build up an audience brands want to pay you to advertise with. Also, be authentic to prevent burnout and to connect with the right people.
BE BRAVE  & BE BOLD
Finally be brave and bold! Step out, work hard, and have fun!