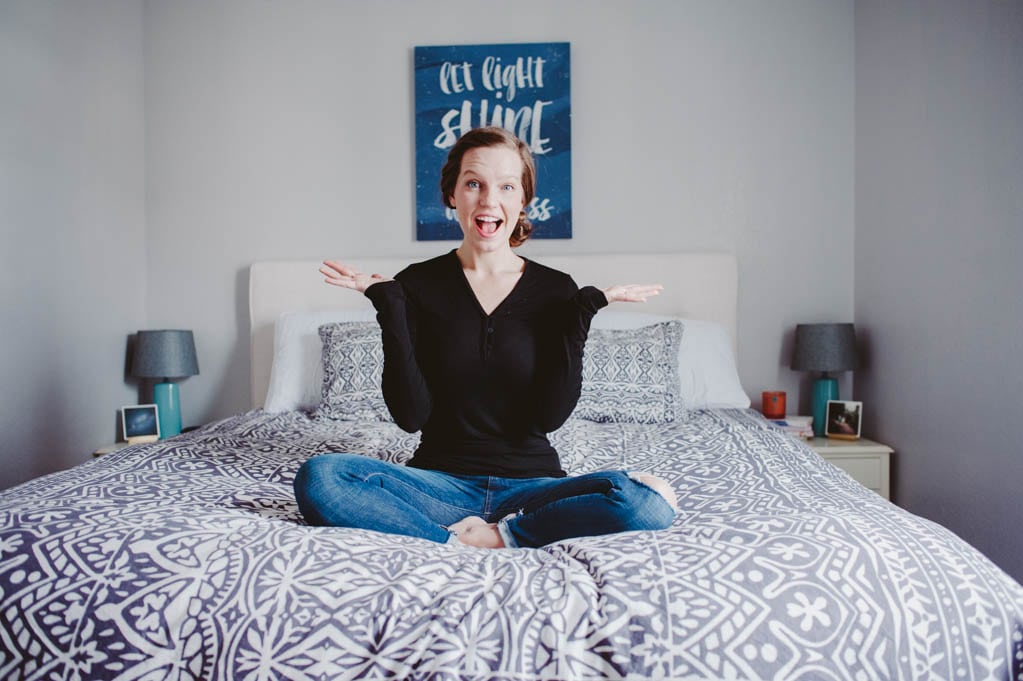 Thank you HGTV HOME™ by Sherwin-Williams for sponsoring this post. Visit HGTV HOME™ by Sherwin-Williams for the latest in color inspo and get started on your home project today!
We moved into this home in 2012. It was August, but still it is 2018 these days so that was nearly 6 years ago! Our current bedroom was once the office but with both of us working from home, we quickly realized that we needed to swap the office with the master bedroom. I just spent 5 minutes searching my blog for old office posts and these are the ones I found  – this too tiny reading area and my baby desk without a computer?! Anyways, some time in all that I painted the back wall dark gray (it just looks black) and we put up a bunch of shelves. The more I worked on Oak + Oats, the more we realized that as much as we could try to make the spare bedroom work for our office, it was time to switch and put our giant bed in that room instead. The switch was insanely needed and our office is much better in the Master Bedroom. However, switching everything was work enough and our room was mostly just a bed. I tried to start adding things but what really needed to happen was a fresh coat of paint (and all those holes from the shelves and other crap I hung up at one point in time filled in!!) So 2018 came and we finished a much needed (and much waited for) project – we painted our bedroom!
Before we dig into things, here are a couple of before pictures. It wasn't bad per say but it wasn't good. I'll tell you that Bruce and I haven't been able to stop gushing over the paint job since we did it! Here is the post last year with the curtains… I wanted to paint then but let the high ceilings talk me out of it. Anyways, you can see how many times I have moved things around, hung things up, and tried to unite the space but paint was what we needed the whole time! Also, the lighting in this room is not the best especially in winter (as you can tell from all the photos from this room) but you will still get the picture!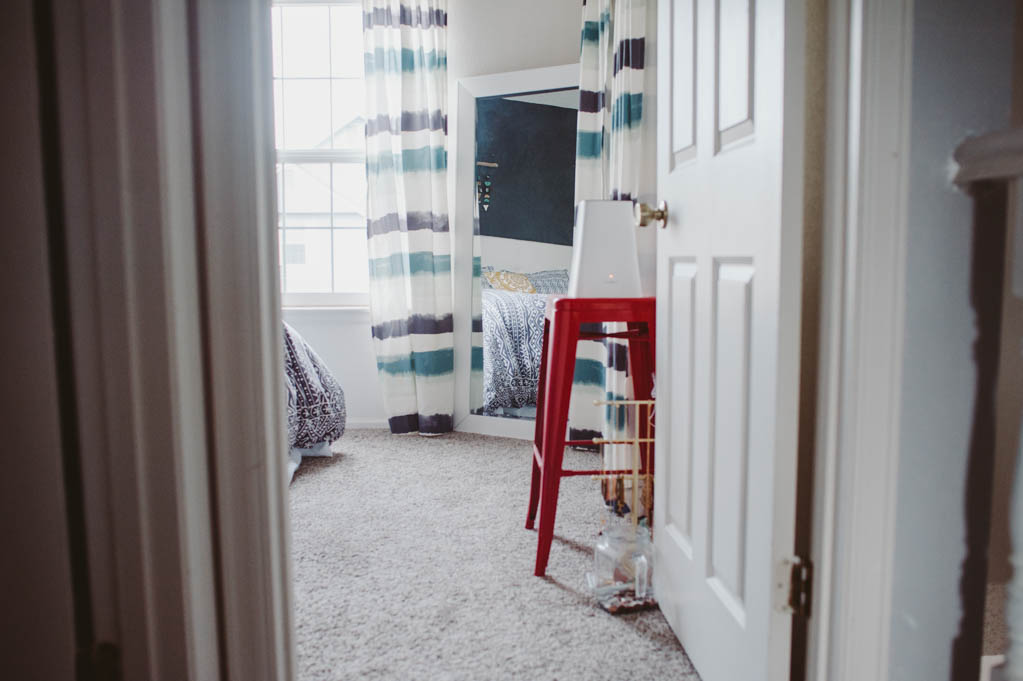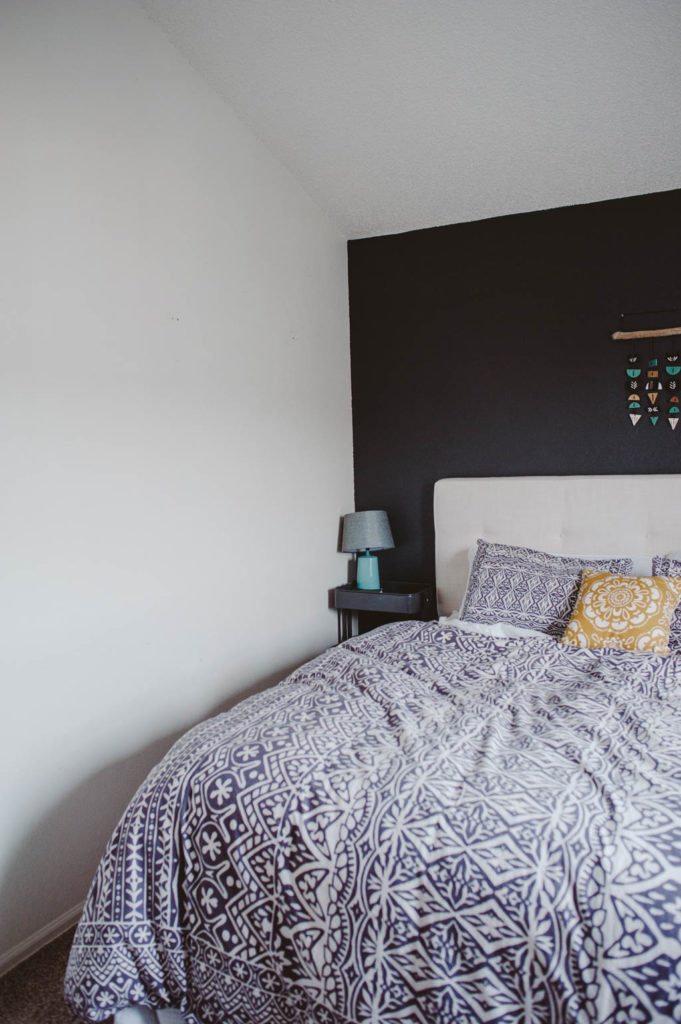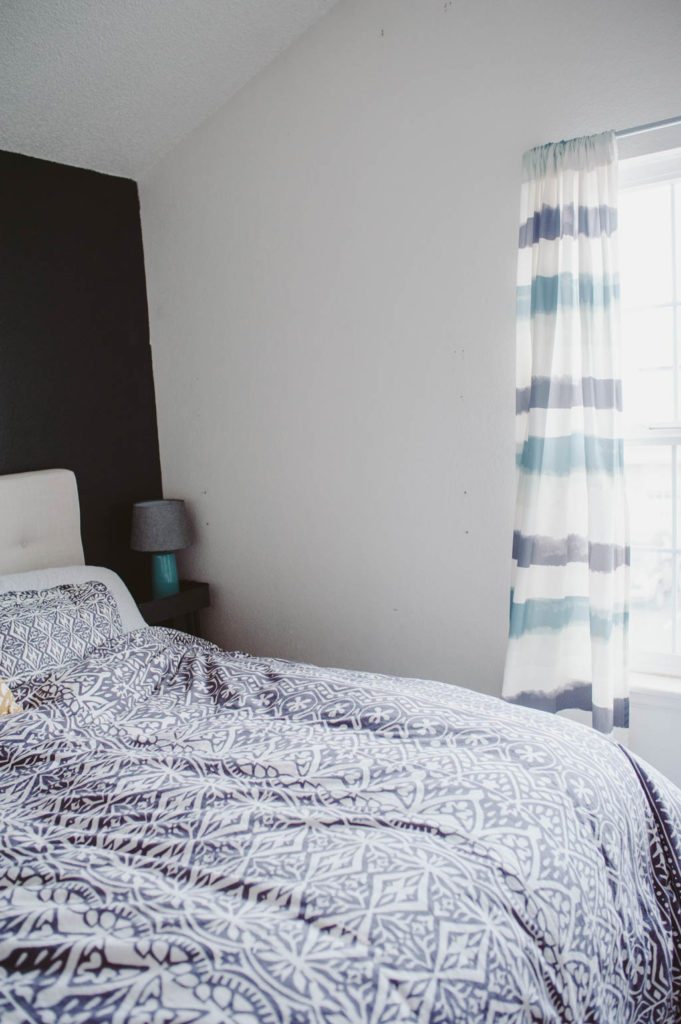 I hope you noticed the holes in the wall. I woke up every morning and hated them! haha! I don't know why it took us so long to tackle this project – I guess that is just life! So we went to Lowe's with some fun new year jitters, and picked out paint! We spent some time looking at the 2018 Color Collections of the Year by HGTV HOME™ by Sherwin-Williams and fell in love with Thoughtful Living. That could really be my theme for 2018 – Thoughtful Living! Grayish (HGSW2447) was the one we settled with and we bought 2 gallons of HGTV HOME™ by Sherwin-Williams INFINITY Interior Paint and Primer (turns out we only needed one so now we have some left for another project!
WHAT YOU NEED:
HGTV HOME™ by Sherwin-Williams

INFINITY Interior Paint and Primer in color of choice. We picked Grayish (HGSW2447) from the Thoughtful Living Color Collection

Purdy Roller

Purdy Edger Brush (so you don't have to tape!)

Brush extender (to reach our high ceilings)

Ladder

Patching Plaster for any holes in the wall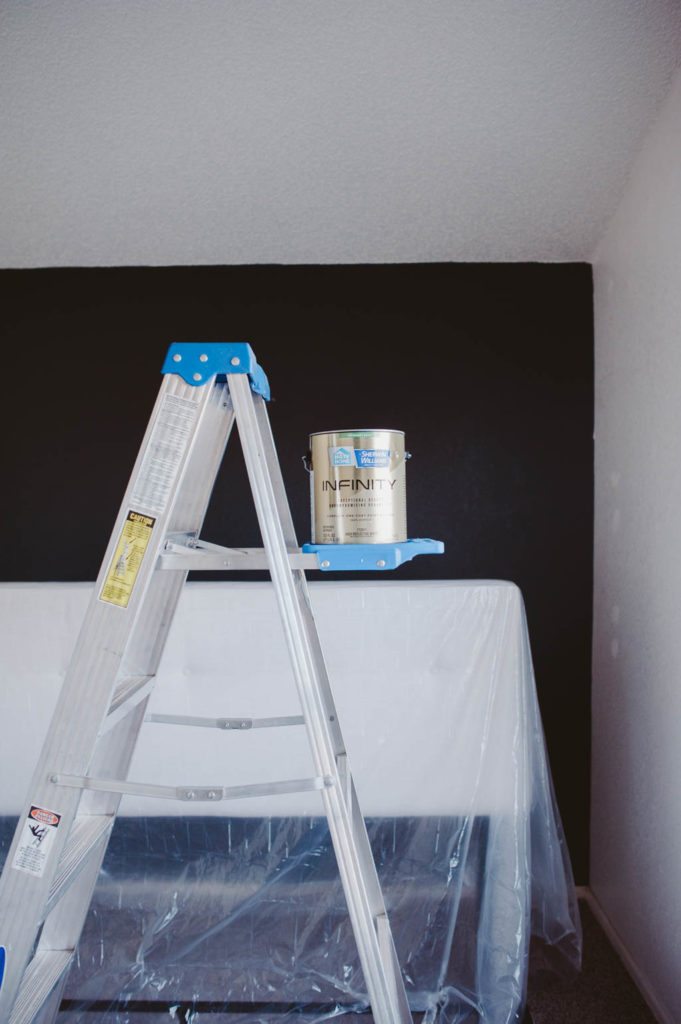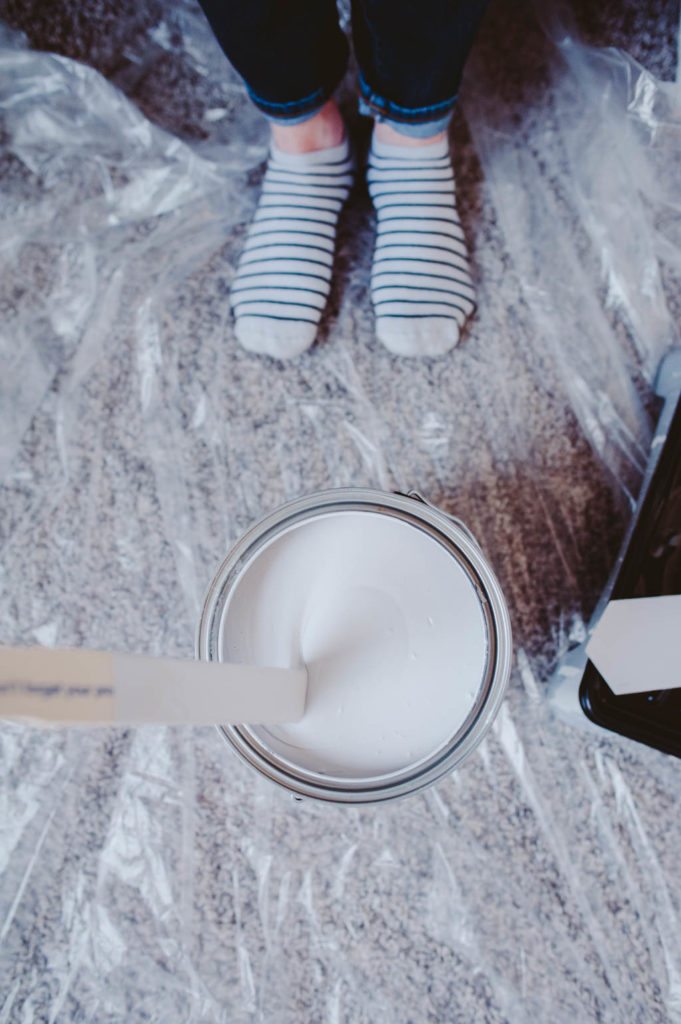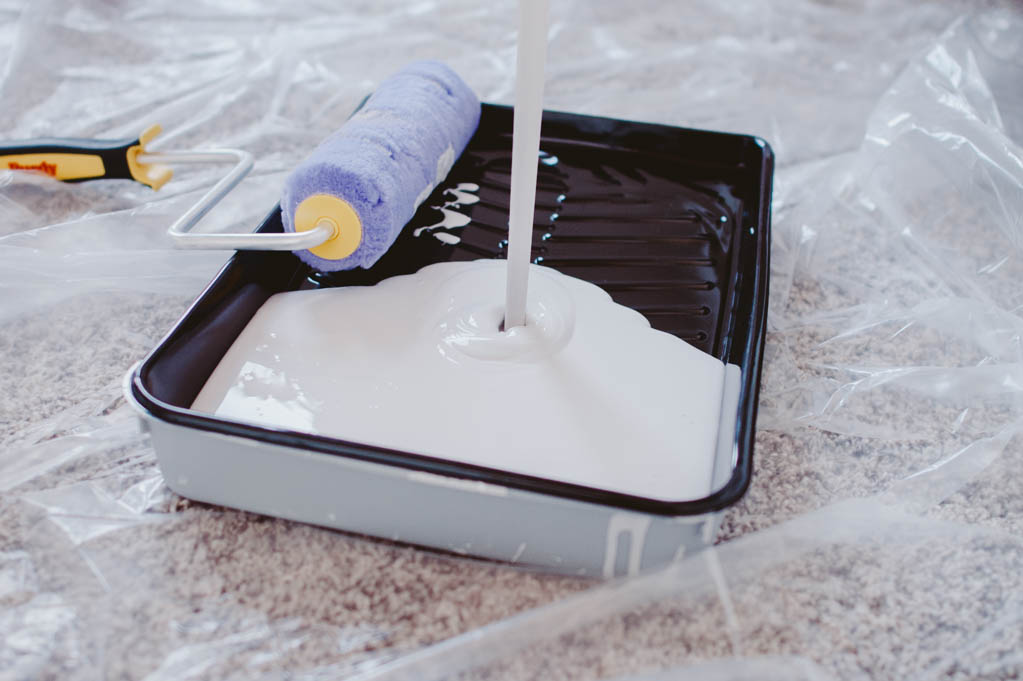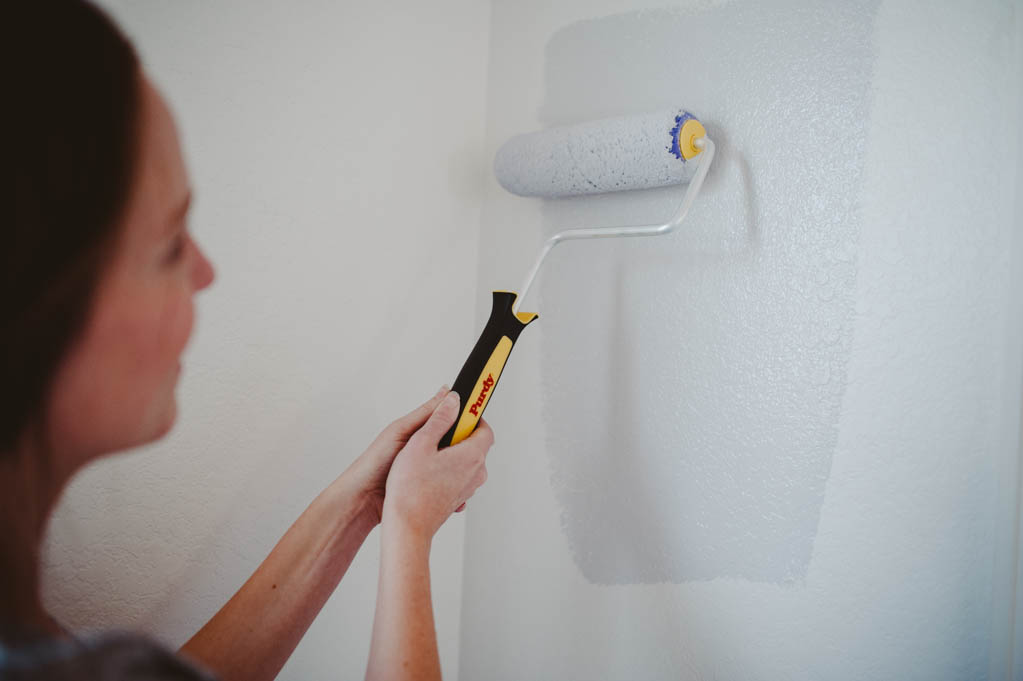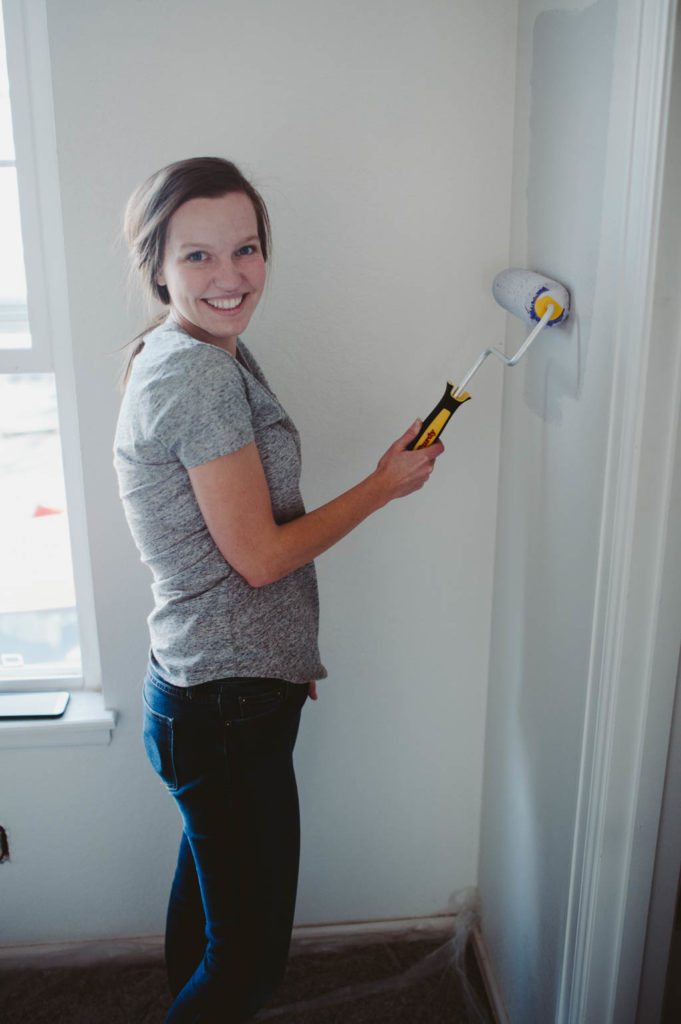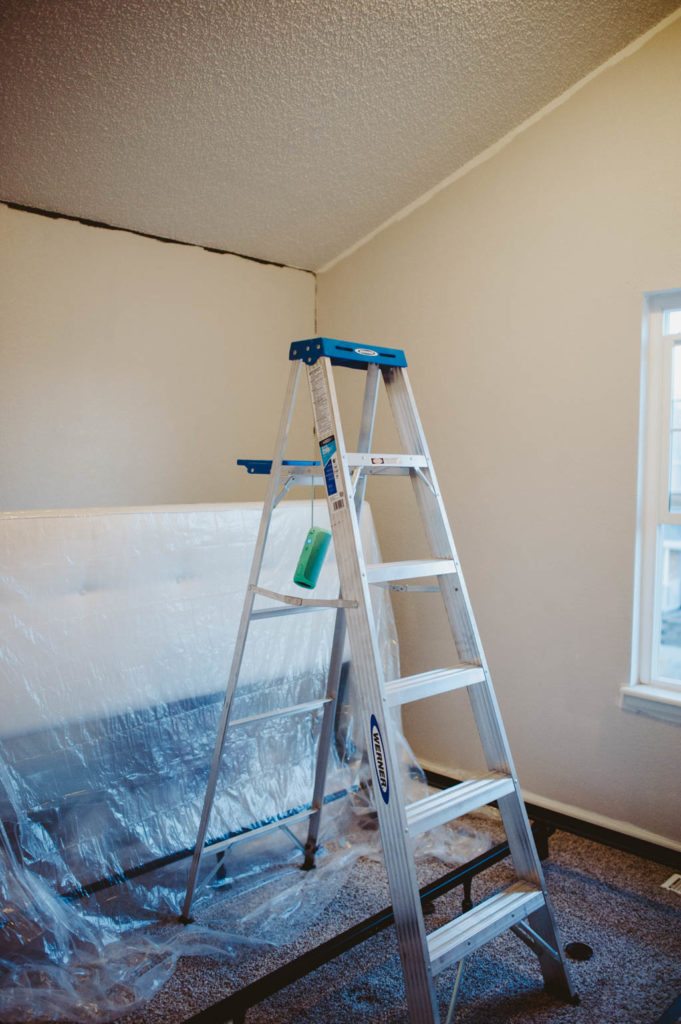 With four on-trend Color Collections from HGTV HOME™ by Sherwin-Williams, it's easier than ever to bring harmony to your home! It was so helpful to have the entire Color Collection to match the rest of our bedroom decor and home! The range of colors helps to take the guesswork out of choosing color and giving your home a sense of room-to-room harmony (like a grownup!) The Color Collections are unique to HGTV HOME™ by Sherwin-Williams & designer inspired with palettes of 8 colors that work together in any combination! Match other paint colors or use the palettes to help you finish the room with decor! All you have to do is choose the designer-inspired look you want to achieve from themes like Next Journey, Future Thinker, Thoughtful Living or Individual Mix.
So glad we went with the Thoughtful Living Color Collection, it was the perfect addition to this space. We couldn't be happier with how it turned out and are simply THRILLED to finally have a bedroom we love!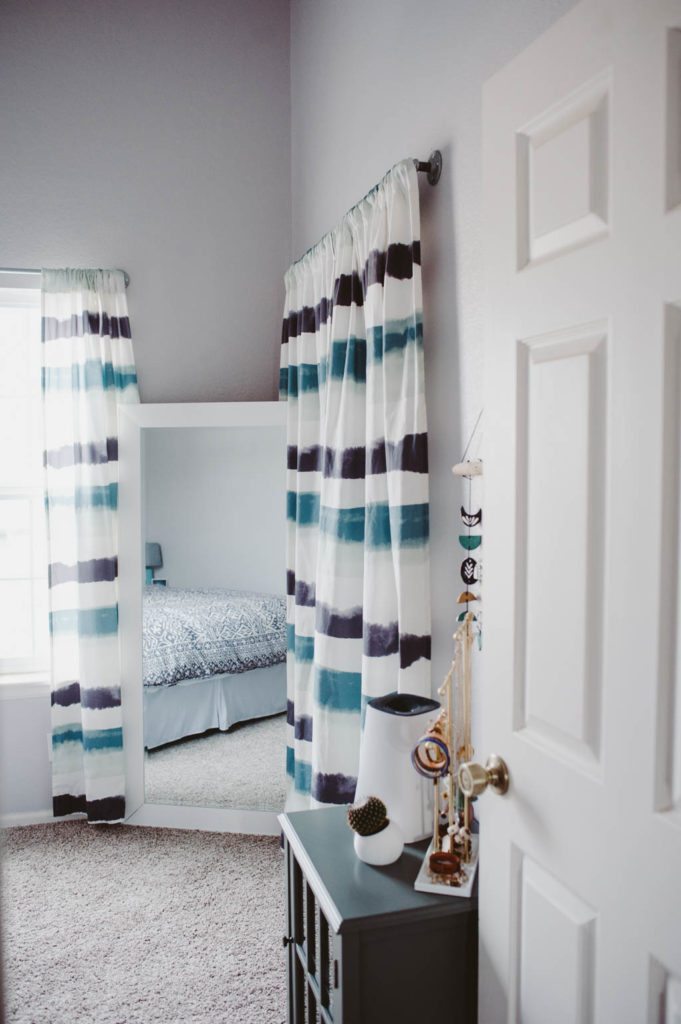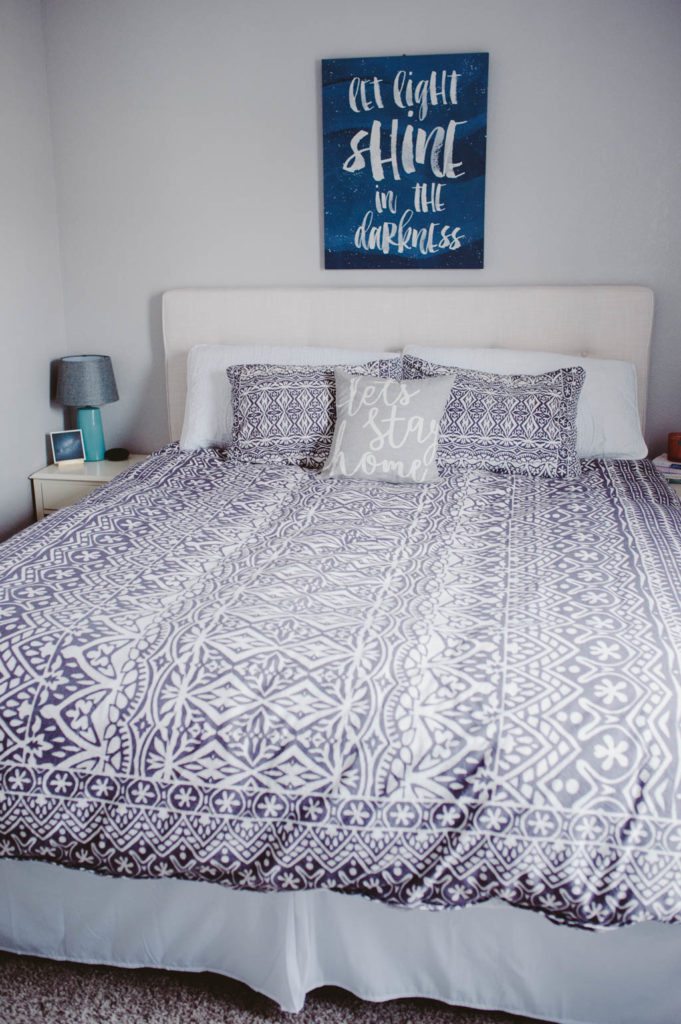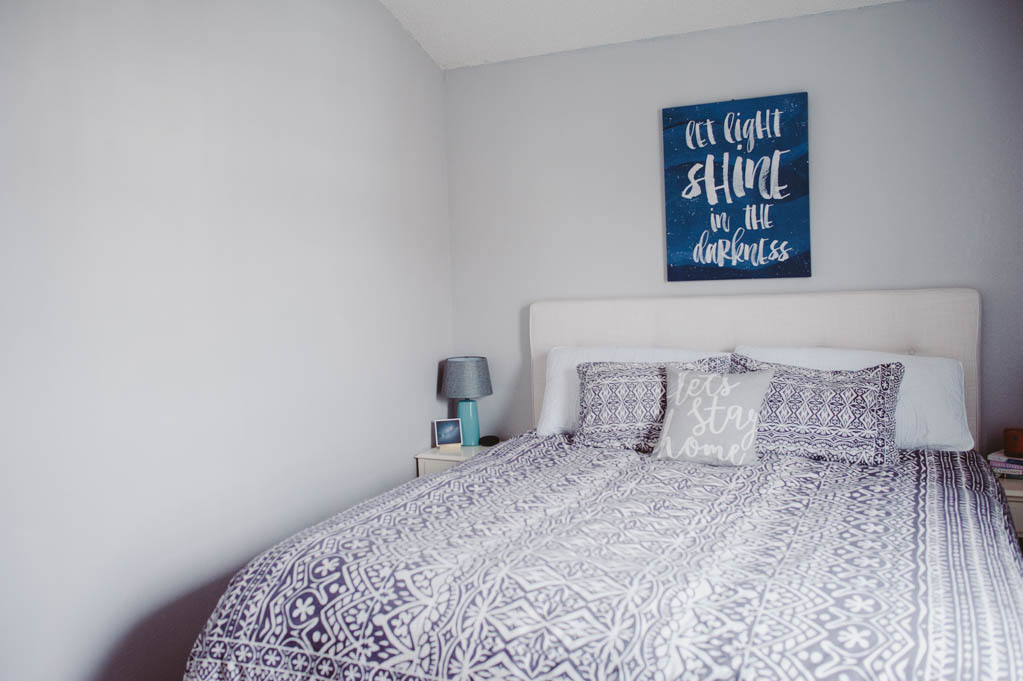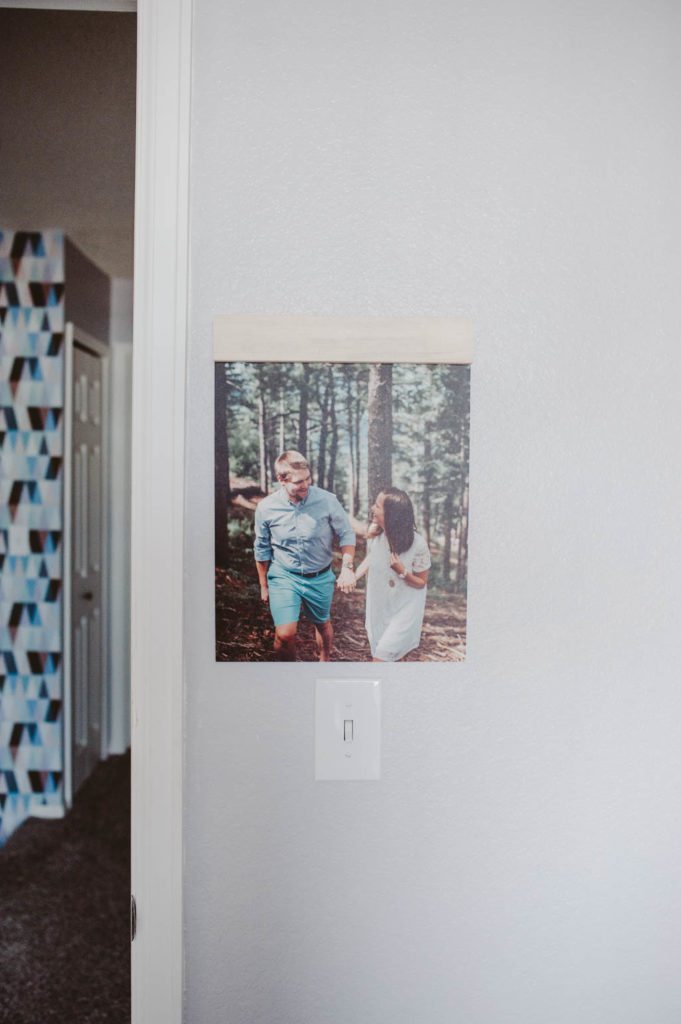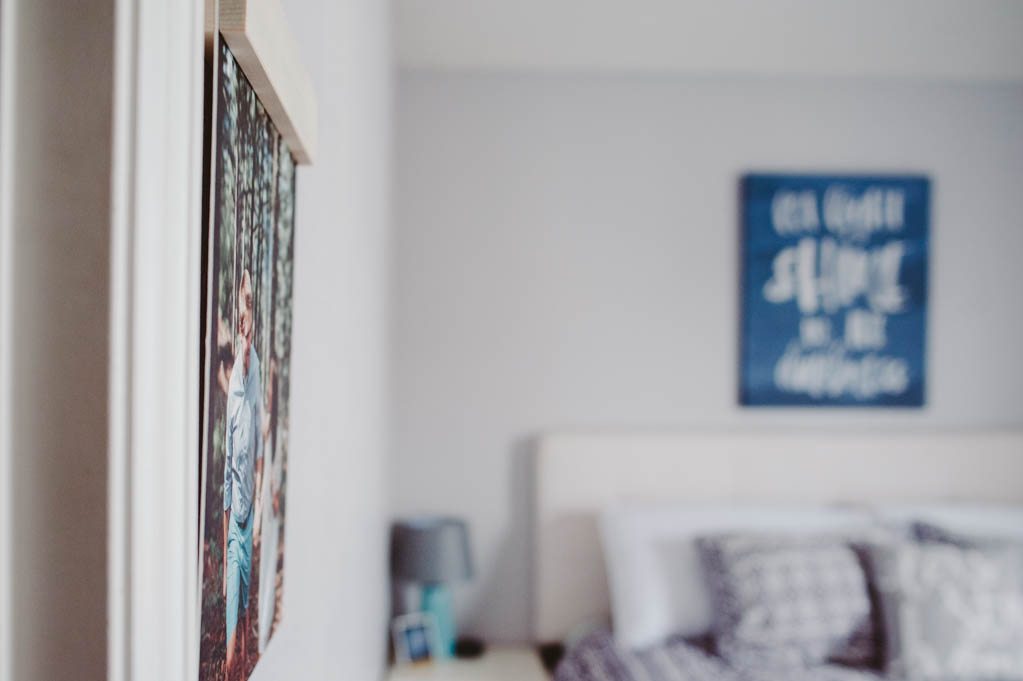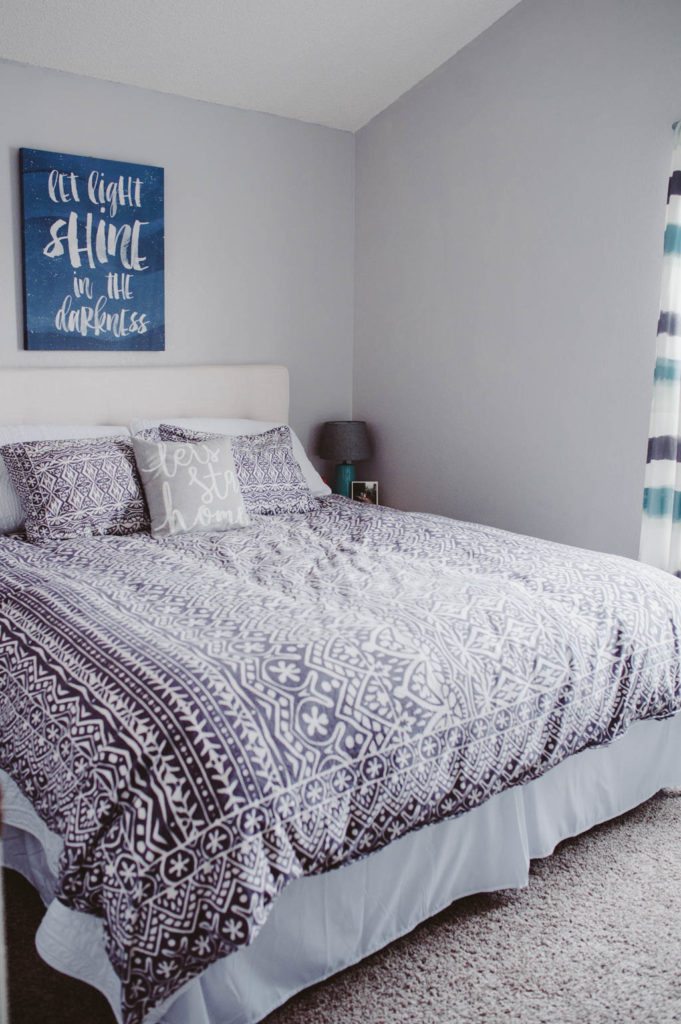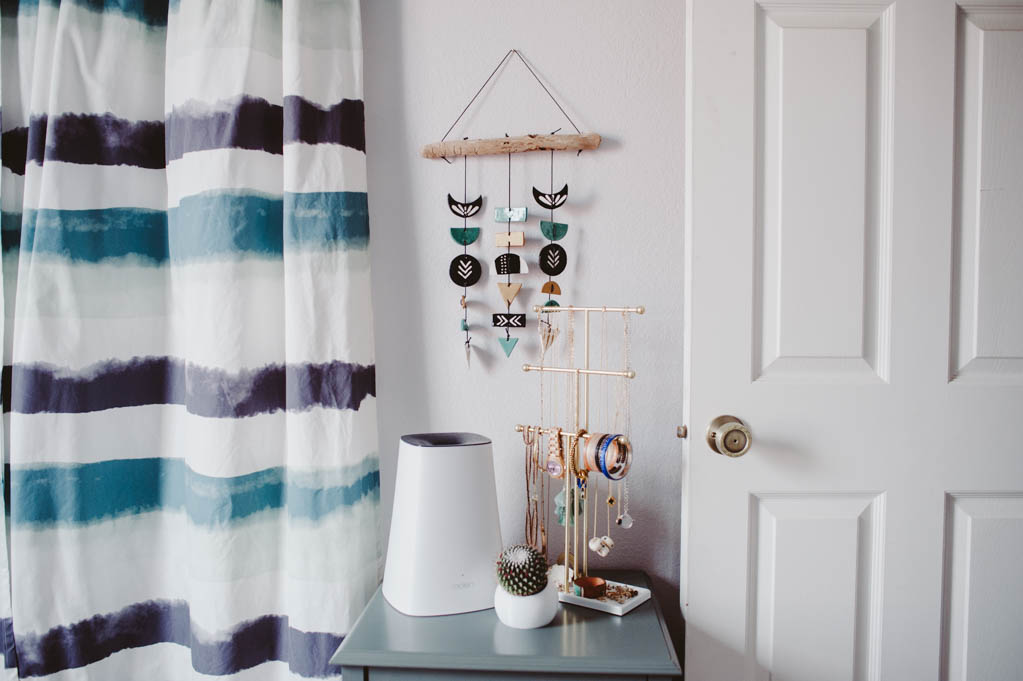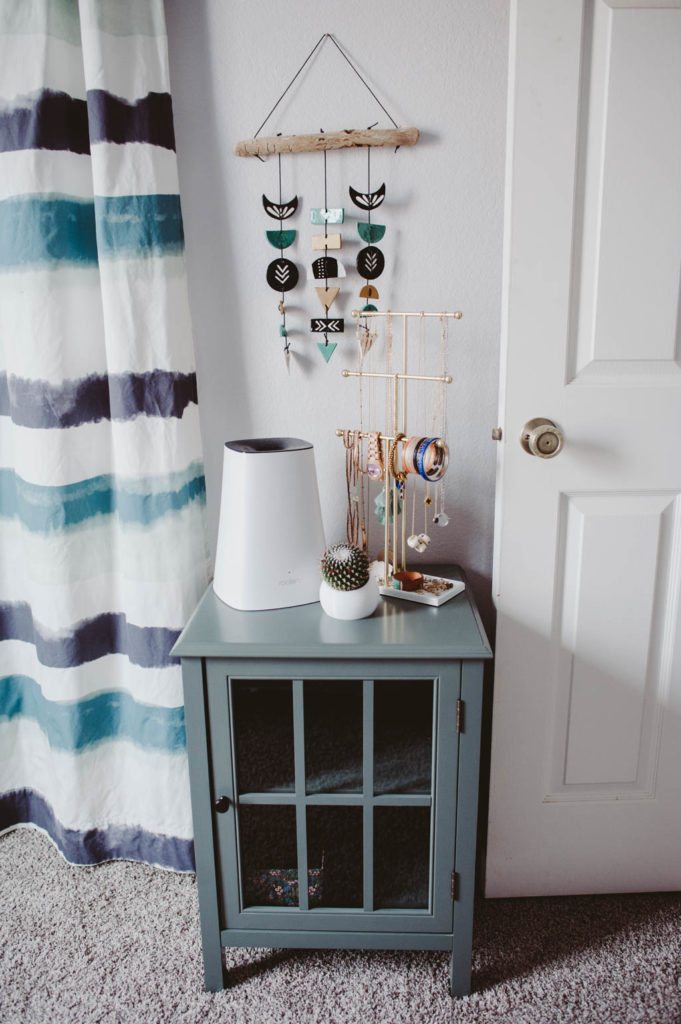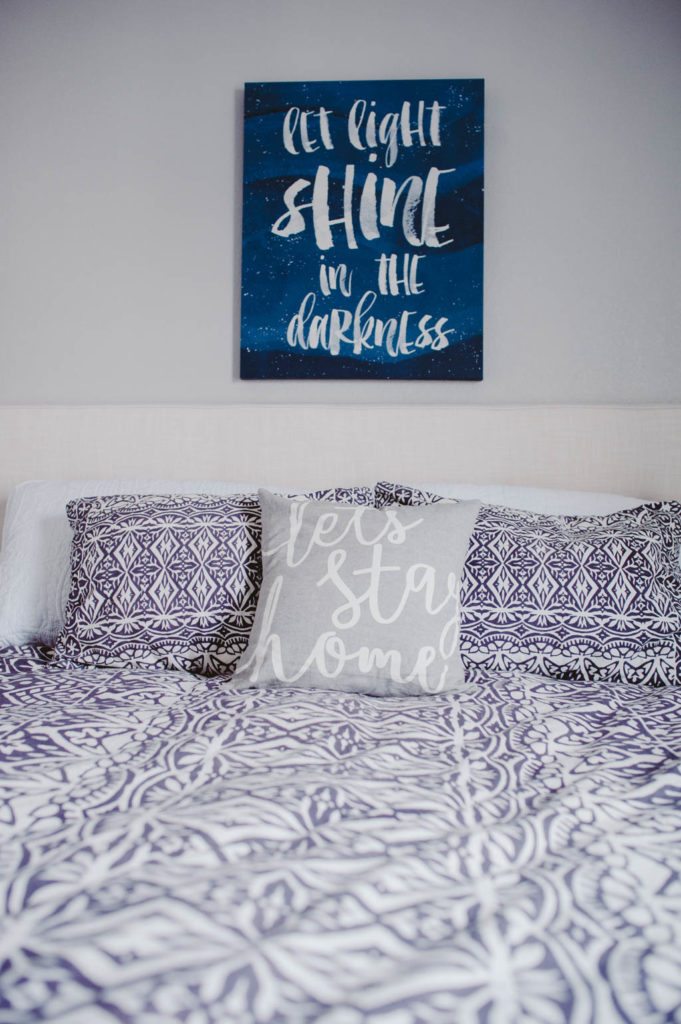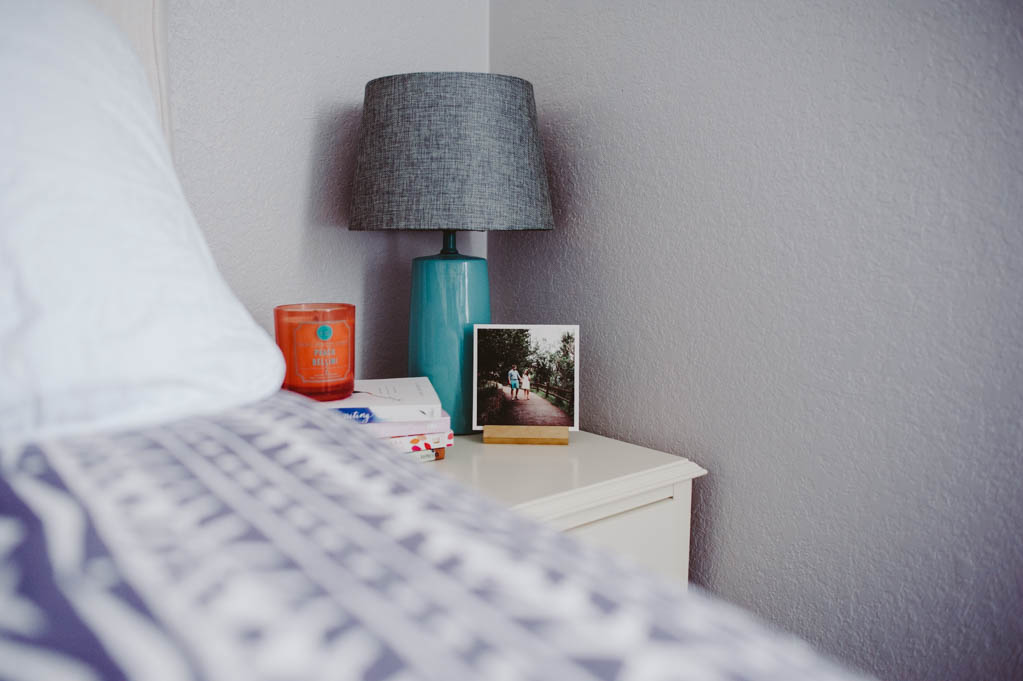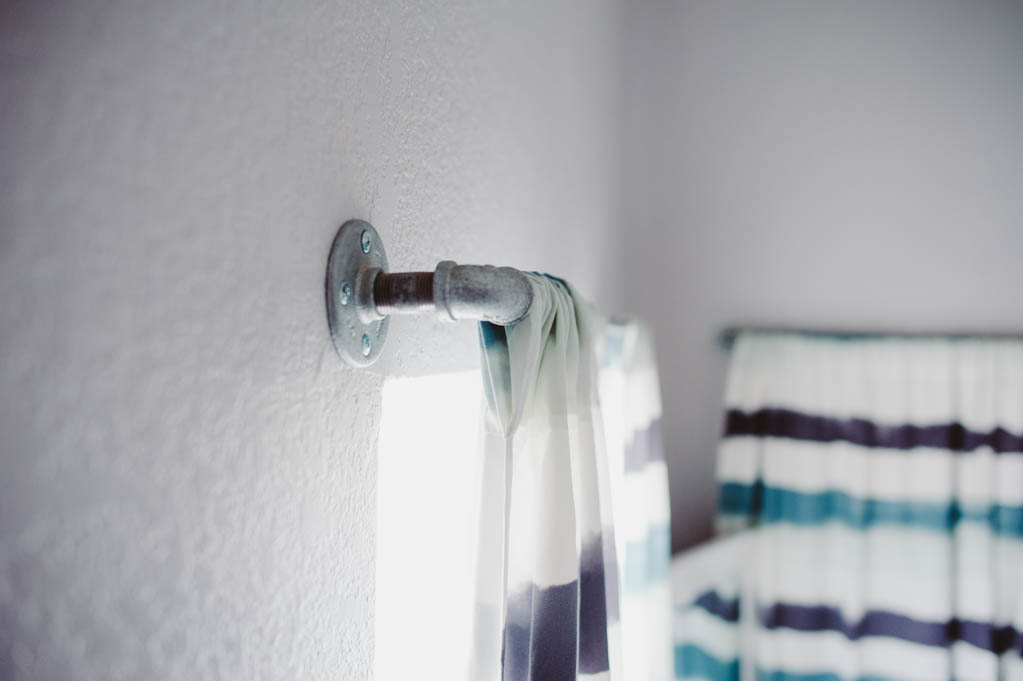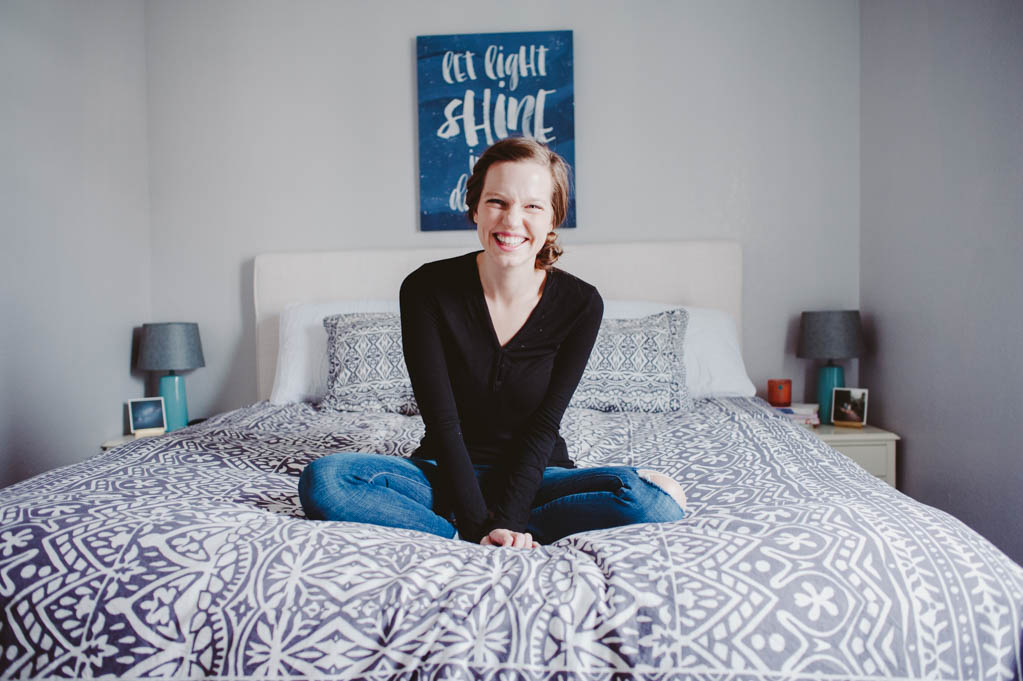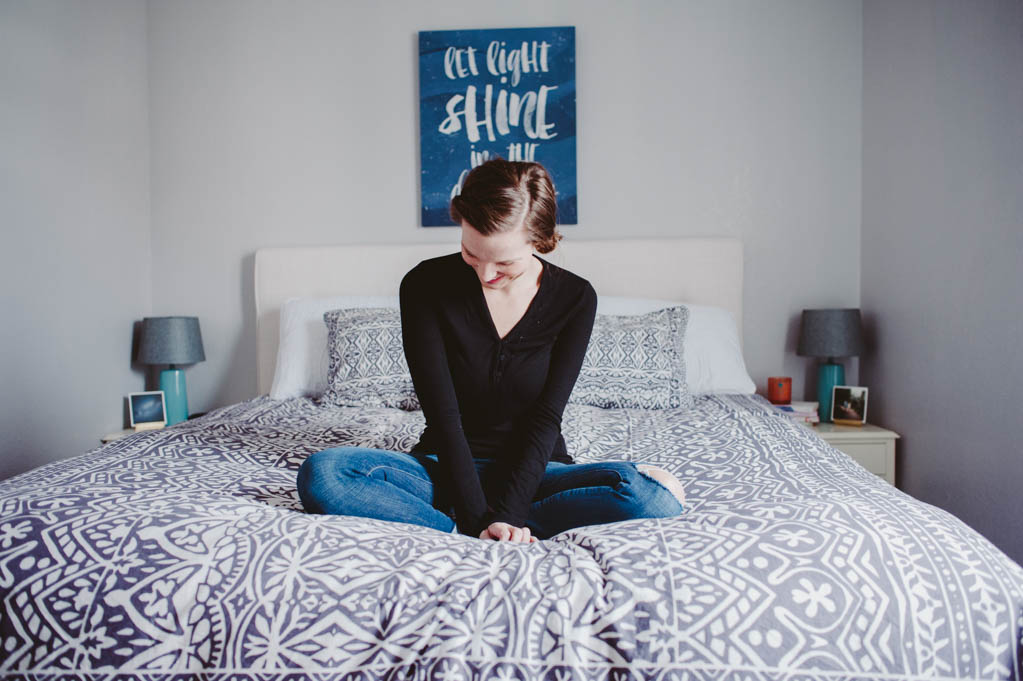 I was selected for this opportunity as a member of CLEVER and the content and opinions expressed here are all my own.