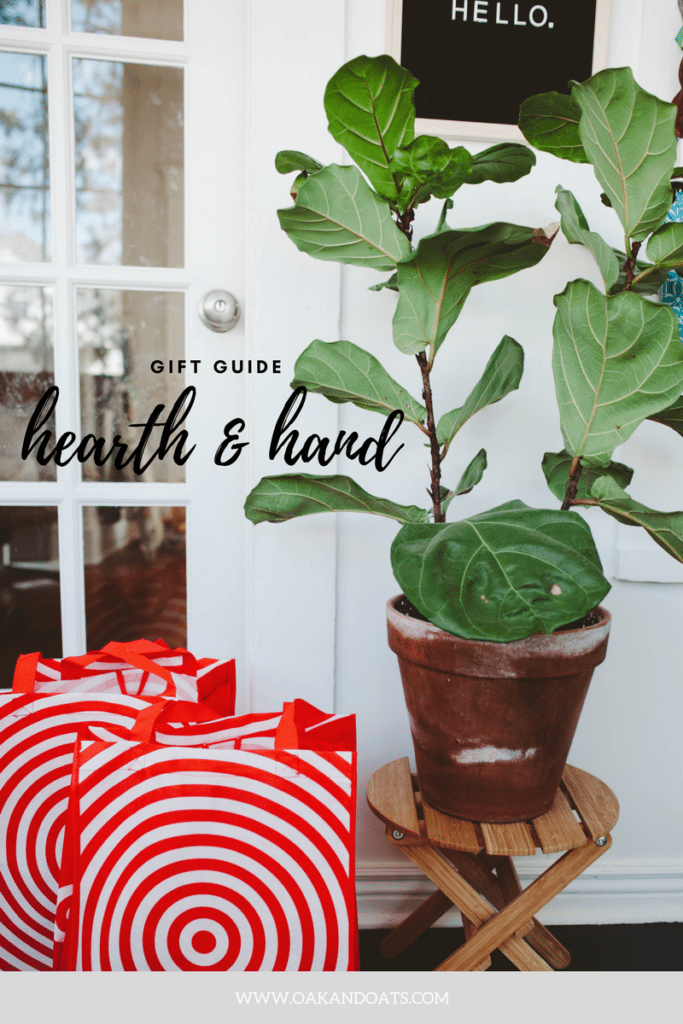 I didn't know if I would be at Target on November 5th. I am a bit of a crowd avoider – I get super overwhelmed in situations like that. Also, I hate messy stores. It makes my world feel too chaotic and I just leave my cart because I can't even. So I was nervous that the crowds would make a mess (unfolded towels everywhere – things in the wrong place, gift bags thrown all about, gahhh 😉 ) Also (and more importantly) I was super busy on Sunday and didn't think I would have the time or energy to add it to my list.
But after dinner with family we got in the car and Bruce said "Should we go check it out?" It was 7 o'clock out but felt like 10. The roads were calm and I wasn't ready for bed yet, so we went! The store was clean and we were the only ones there – so it was a good choice 😉 I left with this Tree Topper. I wish the Christmas Tree Nurseries were already set out because I am READY to decorate for Christmas! Haha.
Both Bruce & I were surprised by the pricing on all the Hearth & Hand products! They were actually super reasonable and the products were quality. That made me excited because I can actually incorporate more of them into my home than I initially expected! For all Magnolia / Fixer Upper / Chip & Johanna fans you have the best gifts to give this year! Anything from this collection would be a great addition to their (our your) home! I wanted to share with you some of my favorites from the collection. Online they have the whole collection but not all the stores do. Just keep that in mind if you are trying to plan shopping lists!