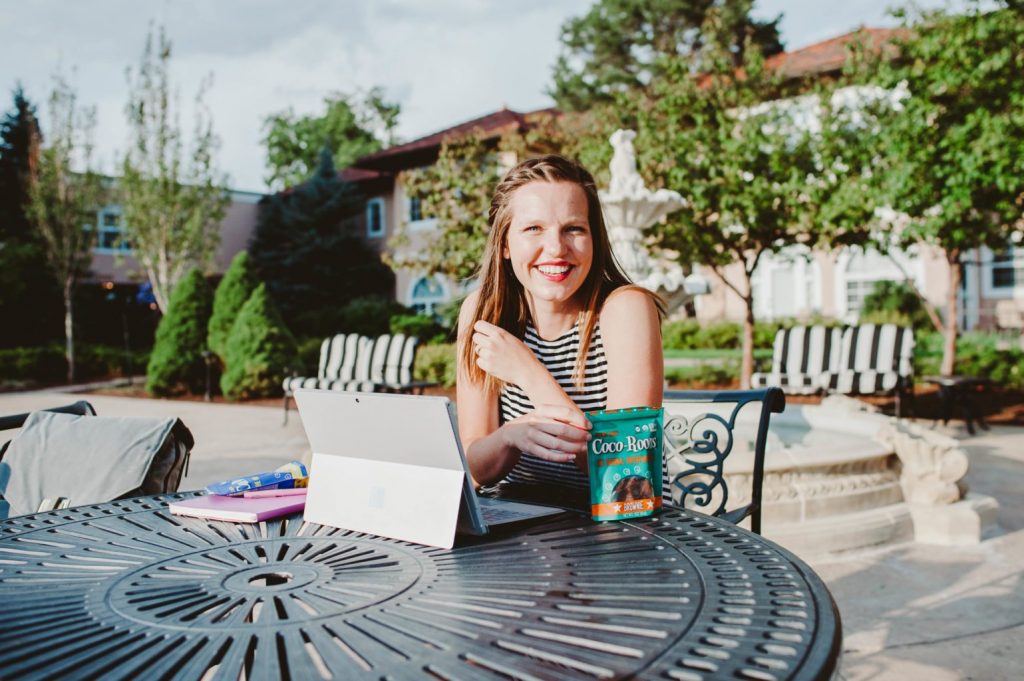 This post is part of a social shopper marketing insight campaign with Pollinate Media Group® and Sejoyia, but all my opinions are my own. #pmedia #CocoRoonsAtWalmart  http://my-disclosur.es/OBsstV
LOCATION: The Broadmoor
DETAILS: Jaylene Slip-on Sneakers || Jersey Swing Dress || Laptop Backpack || Sejoyia Coco-Roons
I don't know about you, but I always hit the afternoon slump. I eat breakfast, I eat lunch, and then I'm dying at about 2:00 pm. With three hours left in the work day, I can't just ditch out on life. This is the time that I turn to sweets… where is that kettle corn, or the homemade cookies, or that bag of smarties hidden in my pantry?! One of the benefits of working from home is that I can only eat what is in my house, one of the bad parts about working from home is knowing where I store all the desserts.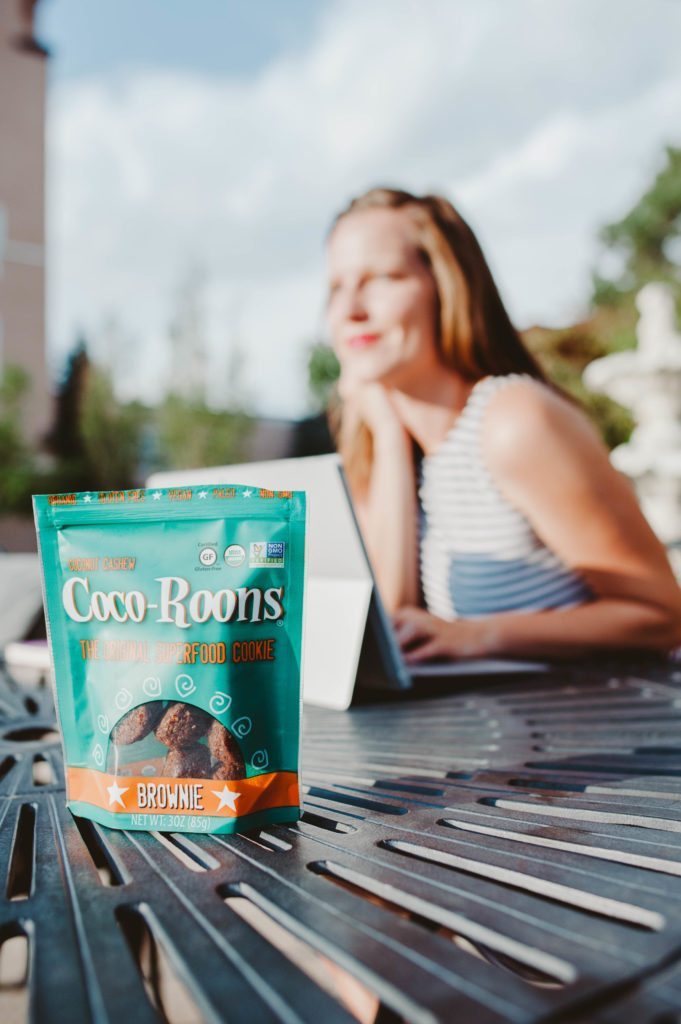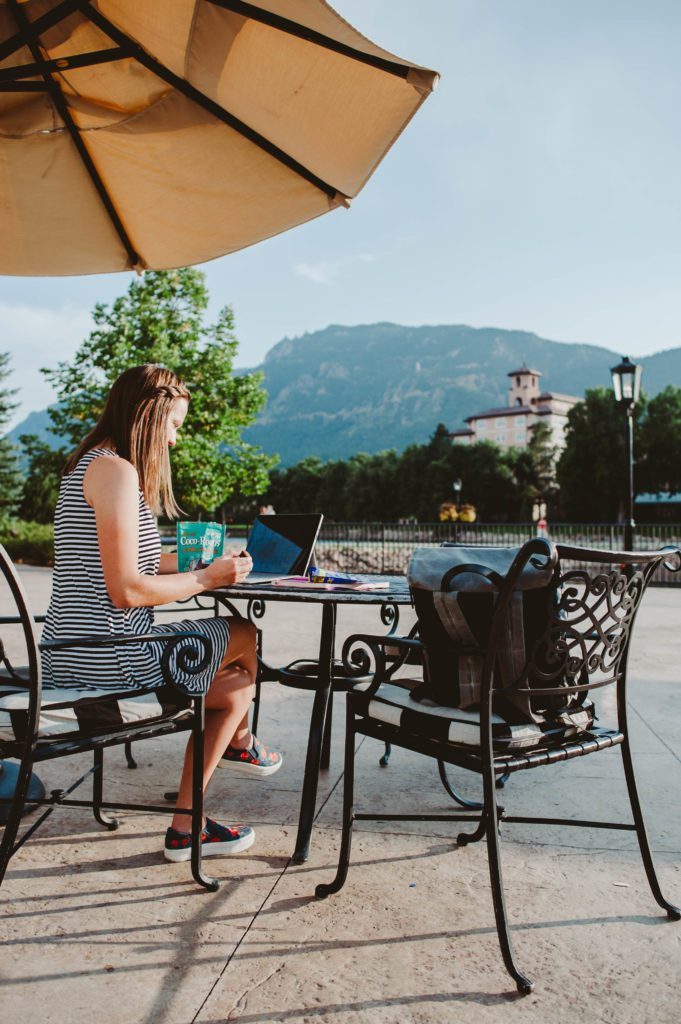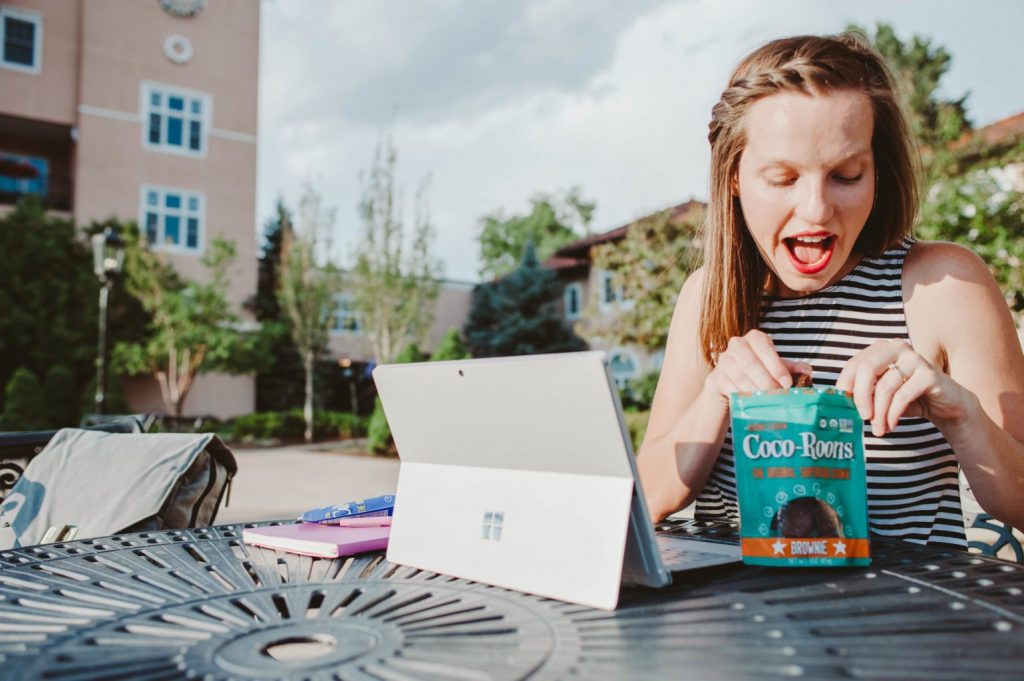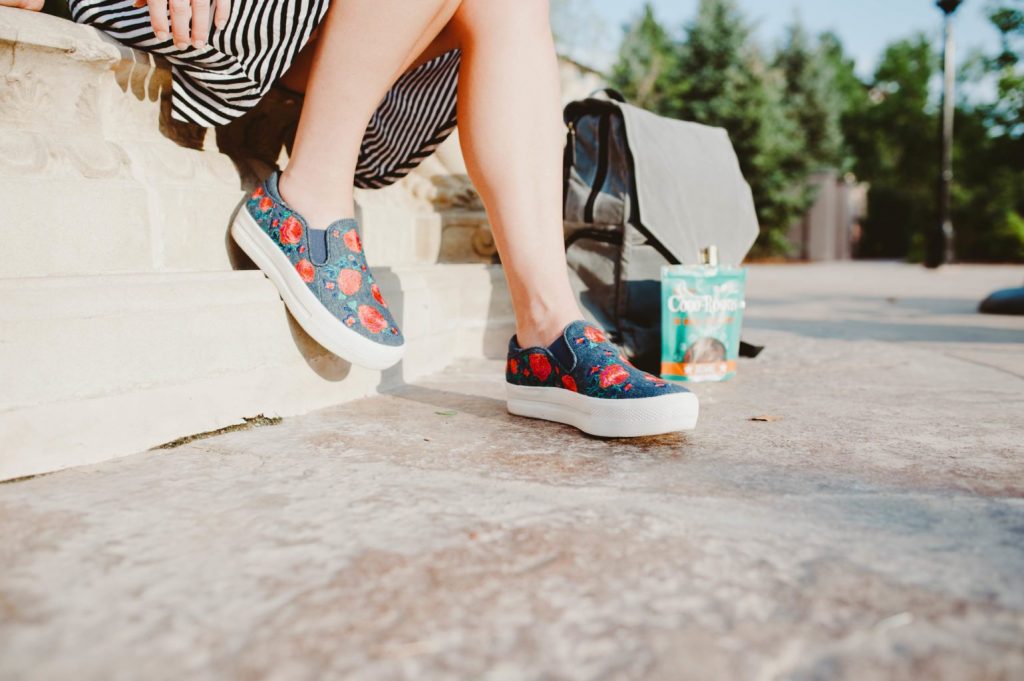 One way to solve this problem is to watch what I bring into the house. Knowing that I crave something sweet nearly every day, I can find healthier options to turn to in those moments! Enter in Coco-Roons! I picked these up at Walmart the other day in the gluten-free aisle to be my afternoon snack. Not only are they healthy, they are the original superfood cookie! They are organic, gluten-free, vegan, paleo (hello whole 30 approved!!), non-GMO, contain no refined sugar, and are made with coconut and cashews! Not only are they fun to eat, but they give me an energy burst to finish the work day well. I picked up both flavors – the Lemon Pie is light and refreshing and the Brownie is made with organic coco with a delicious rich flavor!
As a girl boss, I not only need to focus on getting things done & working hard, I also need to focus on rest & self care. Coco-Roons help me do both. AND they help me kick my cravings in a guilt-free manner! Take advantage of the $0.75 off ibotta offer when you purchase 1 Sejoyia Coco-Roons at Walmart, while supplies last! Lemon Pie is available at most Walmart stores. Also, get an additional $.50 for redeeming the rebate on 3 different shopping trips!
So for all you snackers like me – you're welcome!