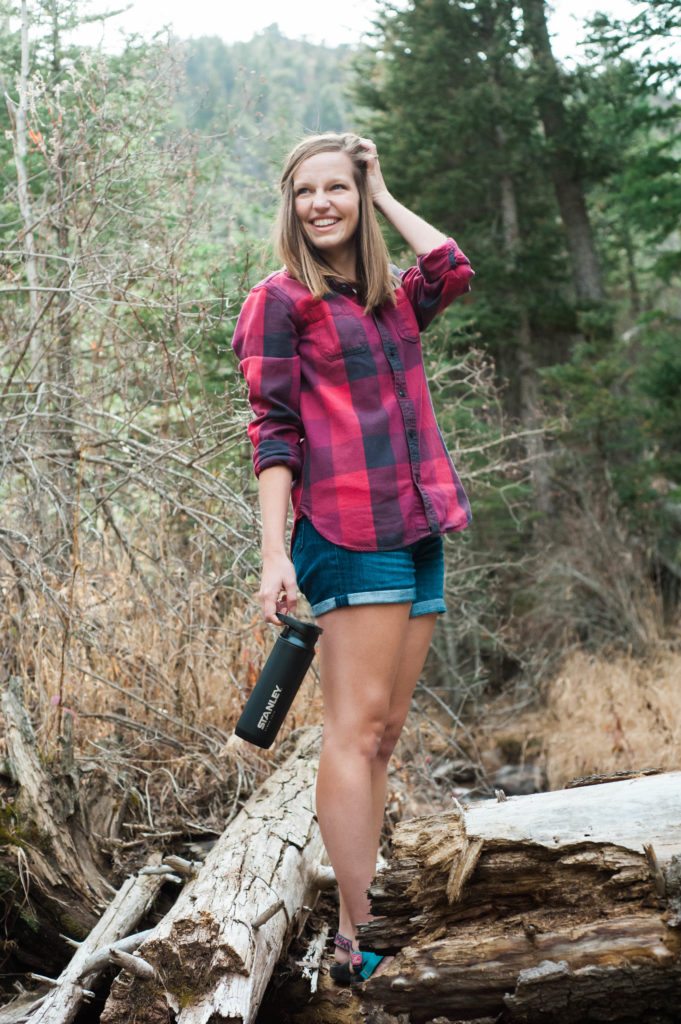 LOCATION: St. Mary's Falls
DETAILS: Mountain Switchback Mug || Custom Chacos || GAP Flannel || J Crew Flannel || Classic Vacuum Bottle || Bellbrook Backpack Camera Bag
This post is sponsored by Stanley-PMI but the content and opinions expressed here are my own.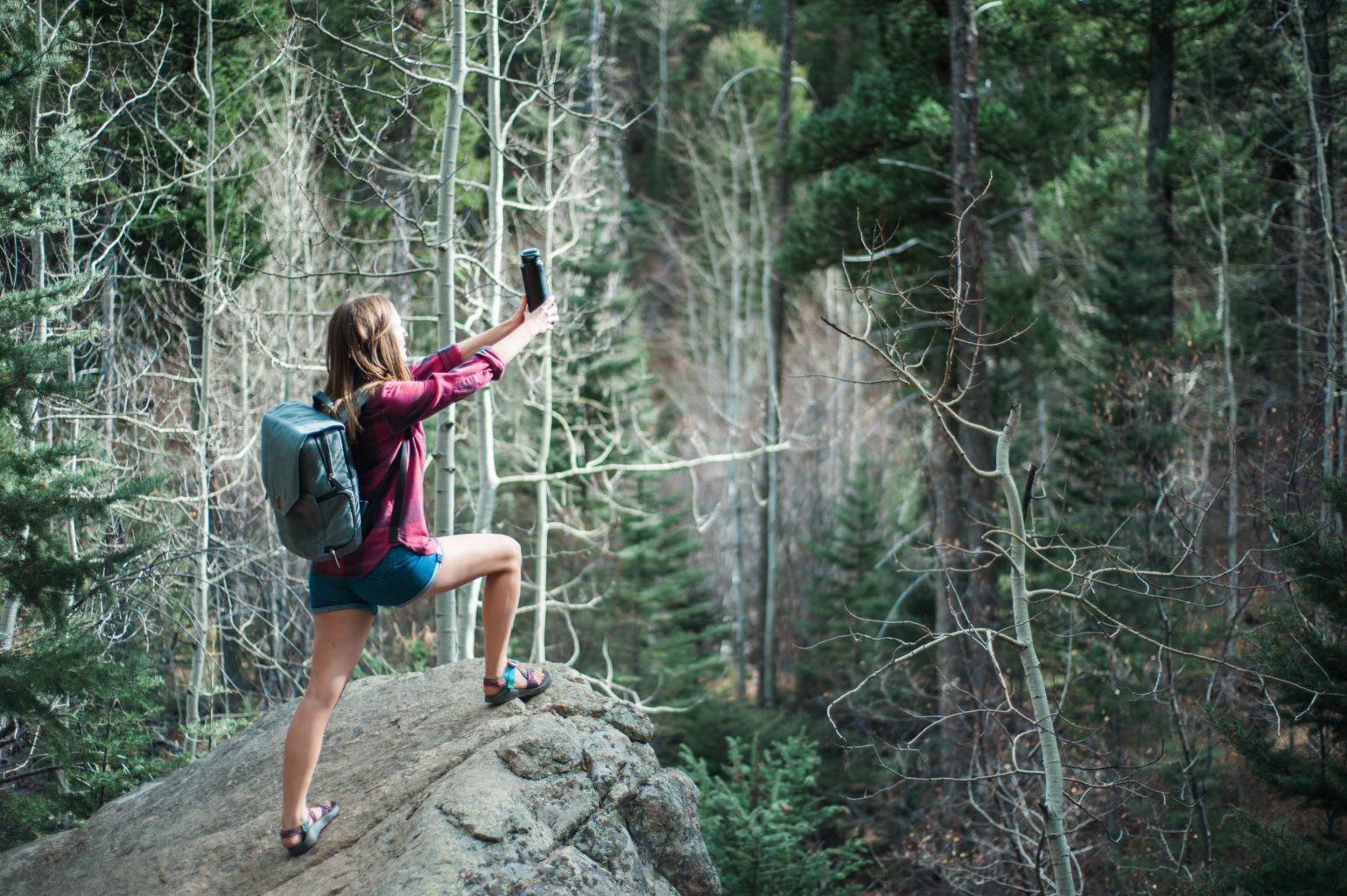 Colorado has been having a beautiful yet odd fall season. I went trick-o-treating with my family in shorts & a tshirt ( btws Bruce and I went as tourists if you were wondering 😉 ) which is pretty much crazy talk here in Colorado. Growing up we always had to create our costumes around our puffy coats and snow pants! lol. But thanks to the unusually nice weather, we've been able to continue our summer adventures outside without layering up and trying to stay warm.
Megs & I packed our new Stanley Brand Mountain Switchback Mugs , our flannels, and our bags for a morning hike. We ended up walking a good 6 miles because we didn't plan our hike beforehand but that's okay because hiking near water in the mountains for 6 hours is a good reset for the soul. The smell of the fresh pines, the constant sound of the creek nearby, and the crunch of fallen leaves under our feet = heaven.
Being that it is officially November, we felt no shame in bringing along fun peppermint treats for the road. We brought along some hot water and made Peppermint Tea and Peppermint Hot Coco in our new mugs and it was a good idea. It felt like Christmas – the pines, the peppermint – and the whole hike we kept talking about how Narnia like it would be with snow and how we have to come back for some good snow hiking after the first good snowfall!
I'm always loving Stanley Brand for hiking & adventure (See: Adventure Stories, Trailgating, Root Beer Floats on the Go, & Adventure Seeker) The quality is really unmatched and the style is so classic.