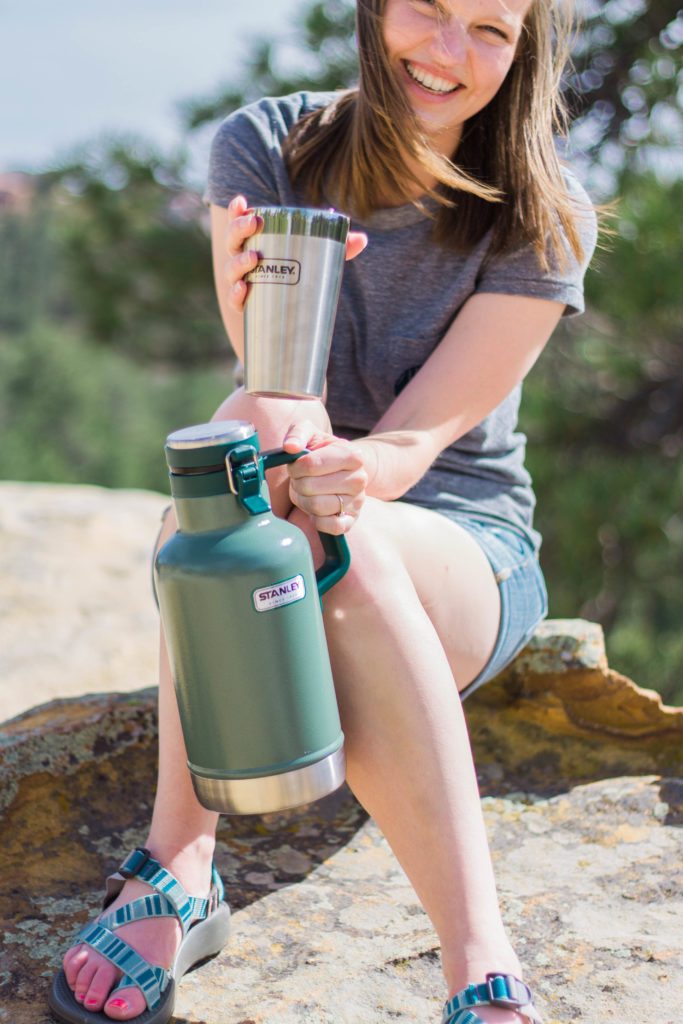 I'm a Colorado girl. I've got adventure in my heart. The kind that loves travels, far off paces, weekends away and also hikes, exploring near by, and afternoons in the sun. Some adventures require months of planning while others only need a couple hours one afternoon for a little exploring. My dad instilled that in me! We would plan and pack for family road trips & vacations but we would also walk to the park for a picnic. Adventures can be the little and the big things.
There are these really cool rocks right near my parents house. Like we drive (and walk) past them all the time. It is crazy all the beauty that is literally in our backyard. I remember as a kid we would take walks to the park to play on the rocks and run thought the fields. It was an afternoon of adventure just a walk away. I have so many memories of those little things my dad made sure to do with us – like park adventures, camping, & thrift shopping (totally an adventure in itself 😉 )
Father's Day is coming up and it is just the time to celebrate with all those adventures! Maybe your family takes an annual camping trip for Father's day or you grill out in your backyard – whatever it is, celebrate those adventures! And celebrate them with Stanley Brand.
Becoming a father means more than just having a child. It means becoming an example to someone else every day. This Father's Day, let's show dads, granddads, husbands, even uncles – some respect for leading by example and being positive male role models! Make time to thank the man that helped make you you – maybe that is not your biological father and maybe it is. But there is a father figure that encouraged you, loved you, and made you who you are today. Thank him. And if your dad is an adventure seeker like mine, give the gift of Stanleyness. Make memories and do cool things.
Featured: Classic Vacuum Growler. Hammertone Green. 64 oz. & Adventure Stacking Pint Glass. Stainless Steel. 16 oz. because iced coffee should always stay iced 😉 Let's Get Away Shirt || AEO Boy Mini Shorts || Chacos