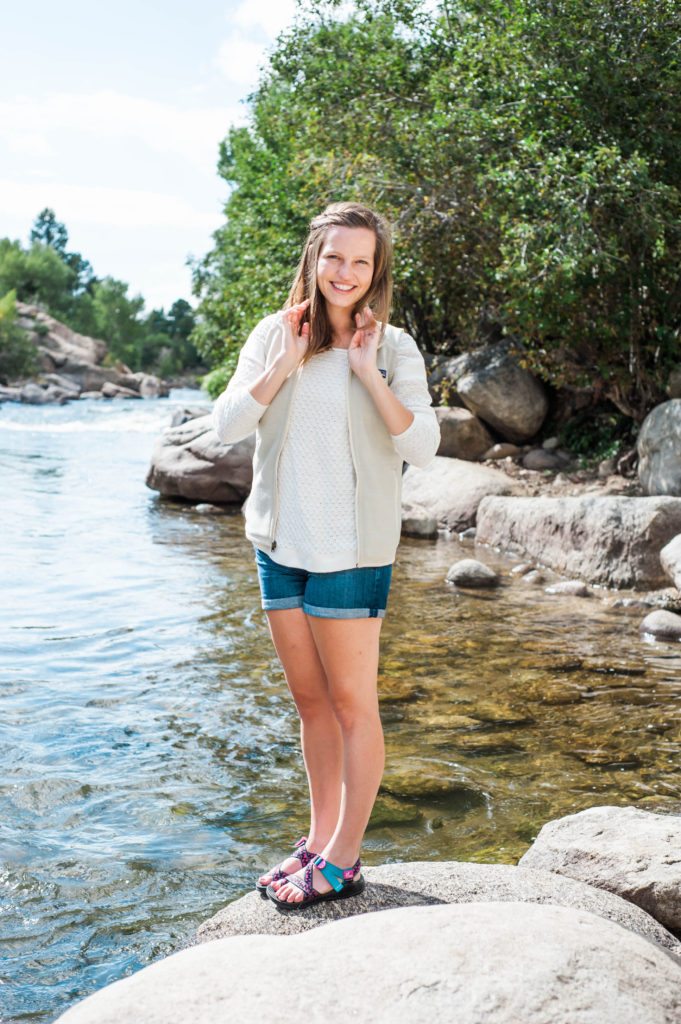 Location: Buena Vista Colorado
Outfit Details: Knit Sweater || Dark Denim Roll-Up Shorts || Patagonia Better Sweater Vest || Custom Chacos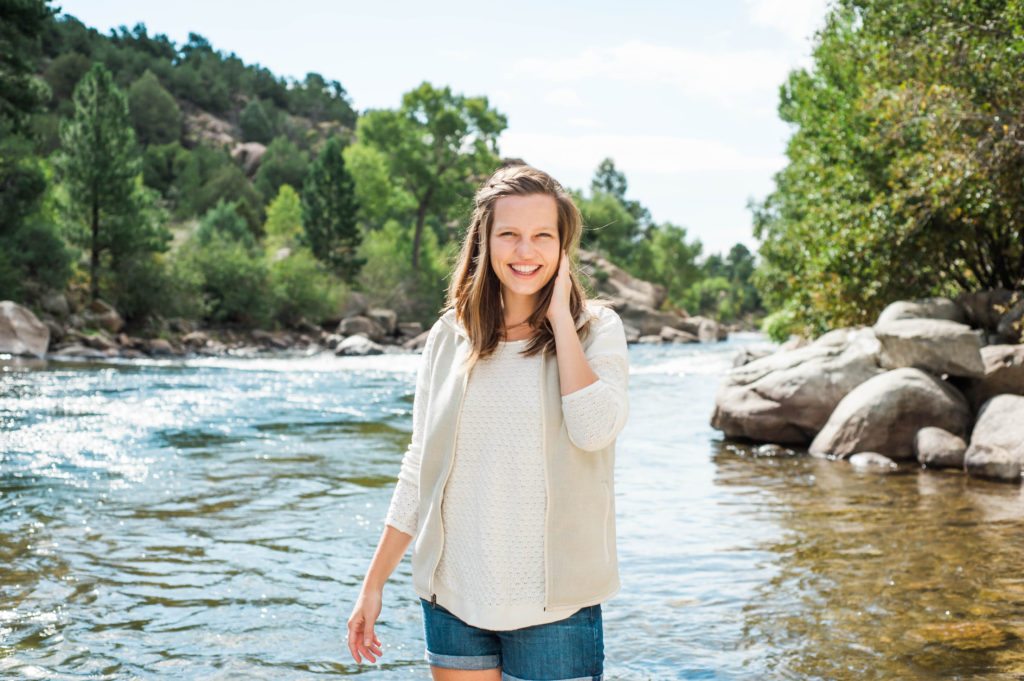 There is nothing I love more than being outside. When we go to restaurants we try to sit outside as long as humanly possible! Outside is just always fresher, cleaner, and brighter! As Colorado turns to fall and winter, layers become essential in the pursuit of the outdoors. Even summer mornings and evenings can carry a bite of crisp air with them! When we were in Buena Vista for labor day (Catch up on the other posts – St. Elmo, The Mindland Stop, Colorado Stars, His & Her Chaco Style ) the mornings were cool but the days we're hot.
We took a morning walk to the river walk and played in the river for a bit. I threw on my sweater & vest but by the end of the adventure I was ready for just the t-shirt under my layers! And you should know that vests are kind of magical – they can warm your core so well while keeping you from overheating all at the same time. This Patagonia Better Sweater Vest was such a good investment (YAY anniversary gifts!)
PS: Yes, all three of us are wearing Chacos & Patagonia… we're Coloradans!