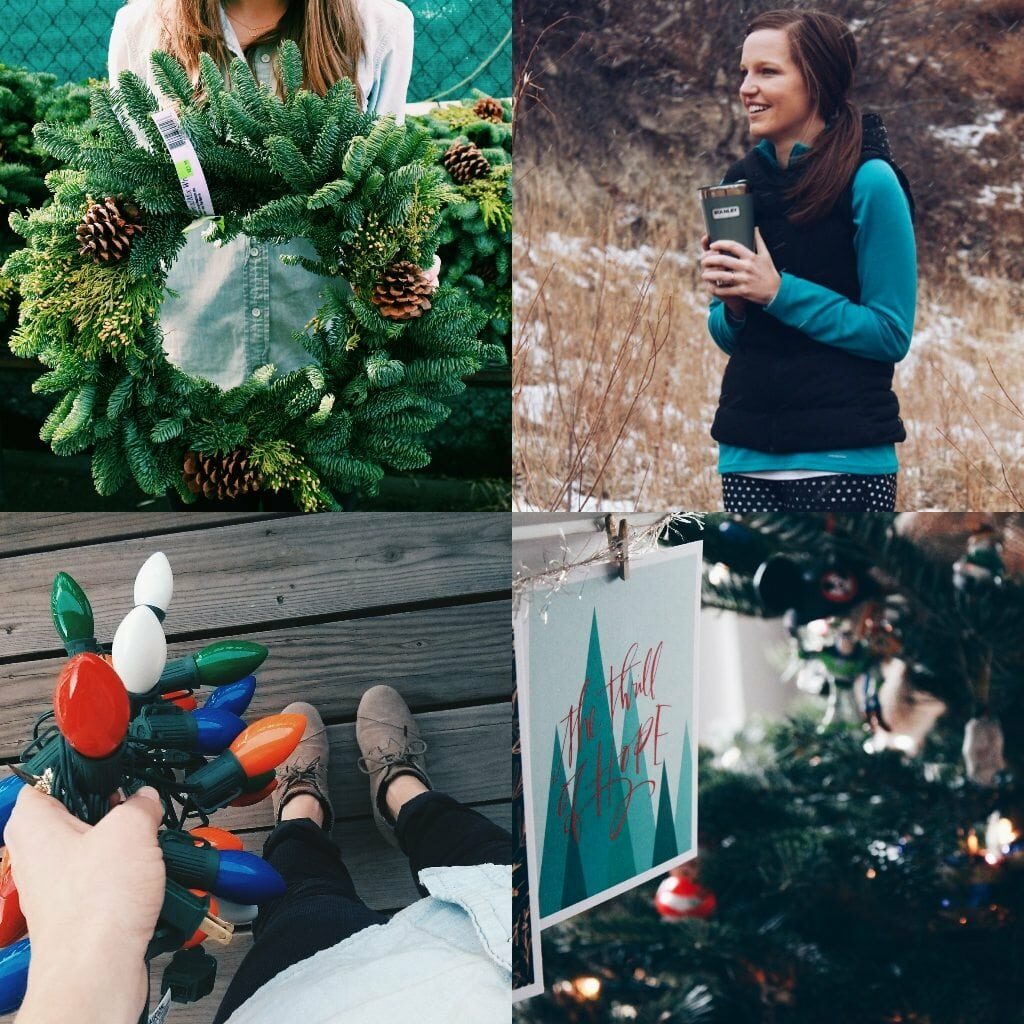 SNAPSHOTS:
1. Wreath me! I just love, love, love real wreaths and I got one this year! I also picked up a beautiful, fat, and full Christmas tree from Rick's Garden Center. We have made it a Mayberry tradition to go there and we love it! I'll leave you with a fitting quote, "Are we out of the woods yet?" – Taylor
2. I love Colorado Winters.
3. Christmas time is here! I put up the fatty Christmas lights because they make me feel like I live in a ginger bread home!
4.  I have my Naptime Diaries Advent Calendar all set to go for today! They are selling the printable version now if you missed out to order in time! Do it. Naptime Diaries has been such a blessing to me and really helps get my heart in check – because apparently things can get pretty busy/ distracting during the holidays! OATSGIFTGUIDE2014 will get you 15% off!
YOU MAY HAVE MISSED:
Christmas Cards & $150 Giveaway
Adventure is Right Here
Festive Hair
Happy Thanksgiving
Thatch & Thistle Giveaway
Gift Guide: Gifts for Him
GREAT FINDS:
– Lovely list of Christmas traditions to start!
– Check out this wonderful magazine packed with snowy ideas!
– Everything you need to wrap your gifts this year!
– A beautiful Pomegranate wedding
– Staying warm winter hiking with these mugs!
– Let's talk emails. 
– A sweet letter to a postpartum self.