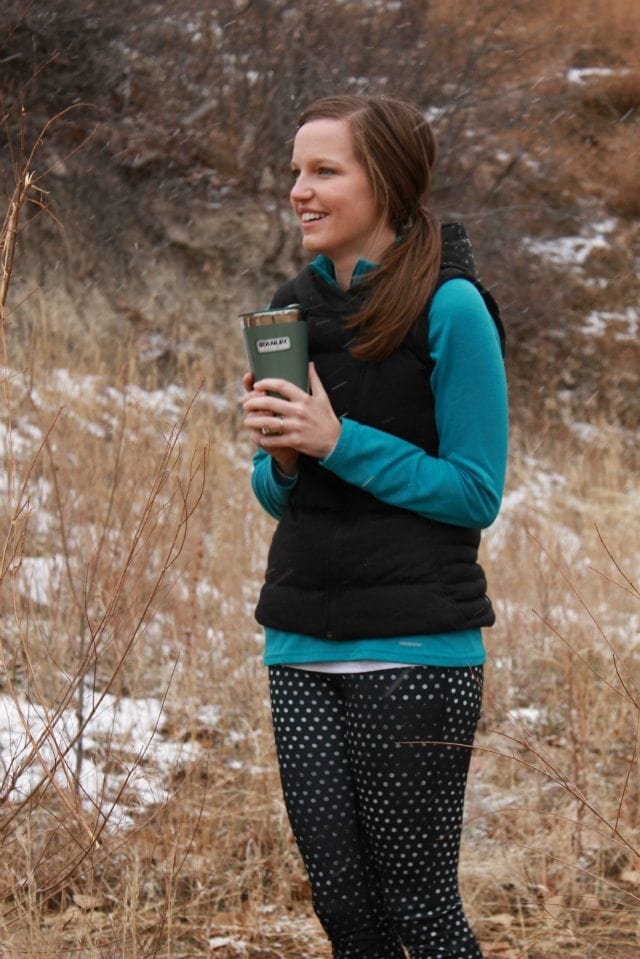 Today's post is sponsored by Stanley Brand, by my love for their adventurer gifts is all my own!
It is officially starting to look a lot like Christmas here in our state of Colorado. We are having more flurries, needing more layers, and coming up with so many things for our Christmas lists. As summer turns into autumn, and autumn turns into fall, it appears as though our quests for adventure slow down. It is as if we got used to summer vacation being the only time for trips and the rest of the year you just work.
I have never been a fan of the term "Wonderlust" because it implies that where you are is not good enough and it breeds discontentment but I do love the phrase "Adventure is Right Here" because I believe it 100%. I think adventure is all around you – on trips to the mountains, on back packing trips across Europe, on flights over seas, on drives down the street, on trips to the city, the country, the wilderness, and the sea. Adventure is as much on the other side of the world as it is in your backyard. Winter shouldn't slow down your adventurous spirit, it should just explore a different side of it!
Bruce & I live within walking distance of several hiking trails and we love getting out of the house (avoiding cabin fever) to create mini adventures of our own. The Colorado cold doesn't (always) slow us down. We have our ways of staying warm – puffy vests, layers, and secret stashes of hot coco & whisky. Our Stanley vacuum mug, flask, and pint cup are necessities in our camping packs, but we also love bringing them along on our everyday adventures – like walks through the Colorado snow.
So if things are beginning to look a lot like Christmas in your parts and you are craving adventure too, you should add Stanley to your wish list this year. You should also probably just get something for all the adventure lovers in your life while you are at it- right now you can get free shipping on orders of $49 or more of your Stanley gear at Eddie Bauer.
Give the gift of adventure, warm hearts, and memory makings!