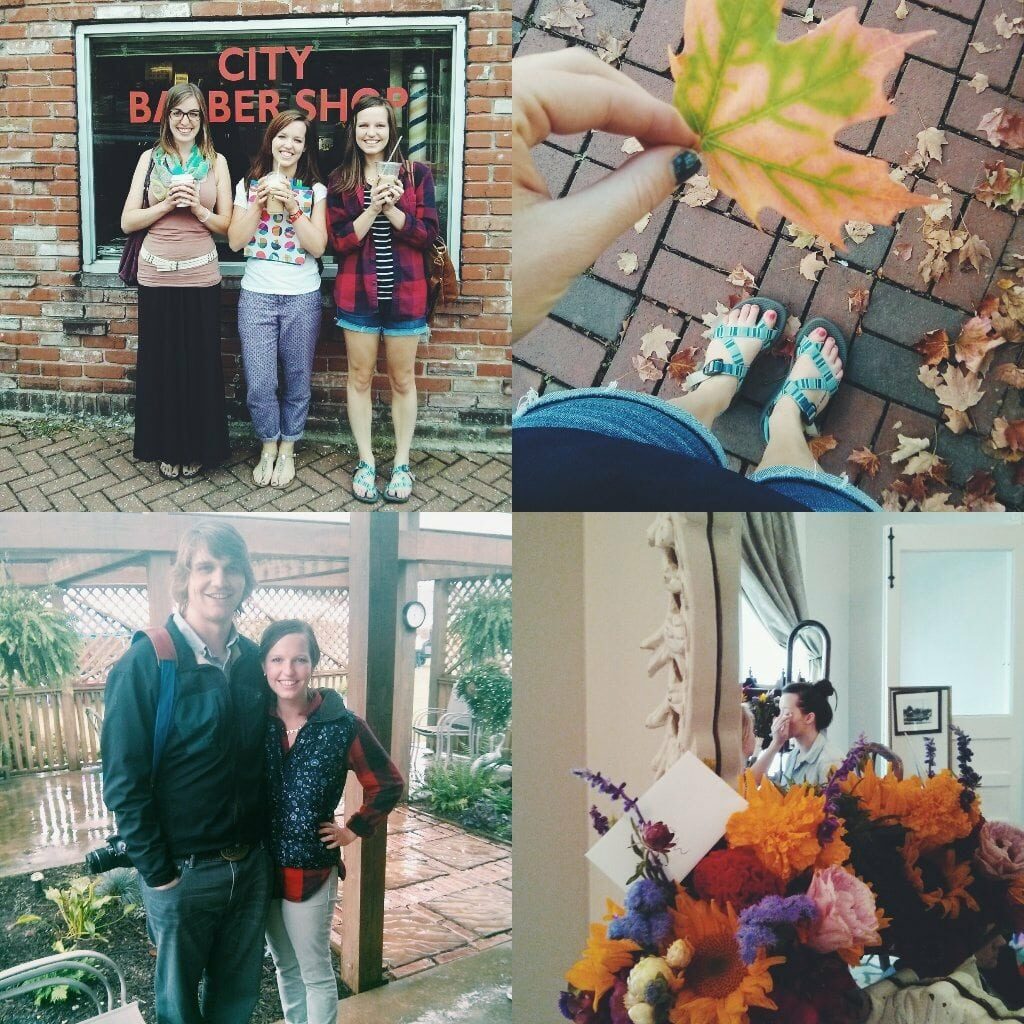 SNAPSHOTS:
1. I just spent a whole 10 days in Northwest Arkansas preparing for the wedding day of my baby sister! Coffee dates are much needed for wedding meetings. It was crazy, wonderful, full of surprises, and so very beautiful. It all came together in the end!
2. The fall in Arkansas is all over the place. One day I was wearing shorts & a tank and the next day I was layered up with boots. Oh well, the leaves were lovely and it felt good to be back on my old stomping grounds.
3. Even though it was a rainy weekend, the wedding festivities were wonderful and went off without a hitch! The rehearsal dinner was in a beautiful back yard and we gathered around fire pits and shared stories. Nothing more magical than that right?! Oh, and also I had to snap a picture with my man! I just cannot imagine my life without him!
4. The wedding day was busy, wonderful, and full of laughter, tears, cheers, and joy! I snapped a picture of my baby sister's bouquet and caught her in the mirror. It was a blessing to stand by my sister on her wedding day. Now we are both old & married!
WHAT YOU MAY HAVE MISSED:
TriStyle & CO || She is Clothing
FAQ: Going Solar
Let Them Know
Wendy's & Forever Families
Advent Calendar GIVEAWAY!!!
GREAT FINDS:
– Blog it: Goals & Dreams
– Bronco Outfits!
– Bible Reading Plans
– Tips & Tricks for the Whole30
– Choosing Benefits for your Family
– Ankle boots, boyfriend jeans, & Graphic tees
– Chicken & Veggie Crock-pot Goodness