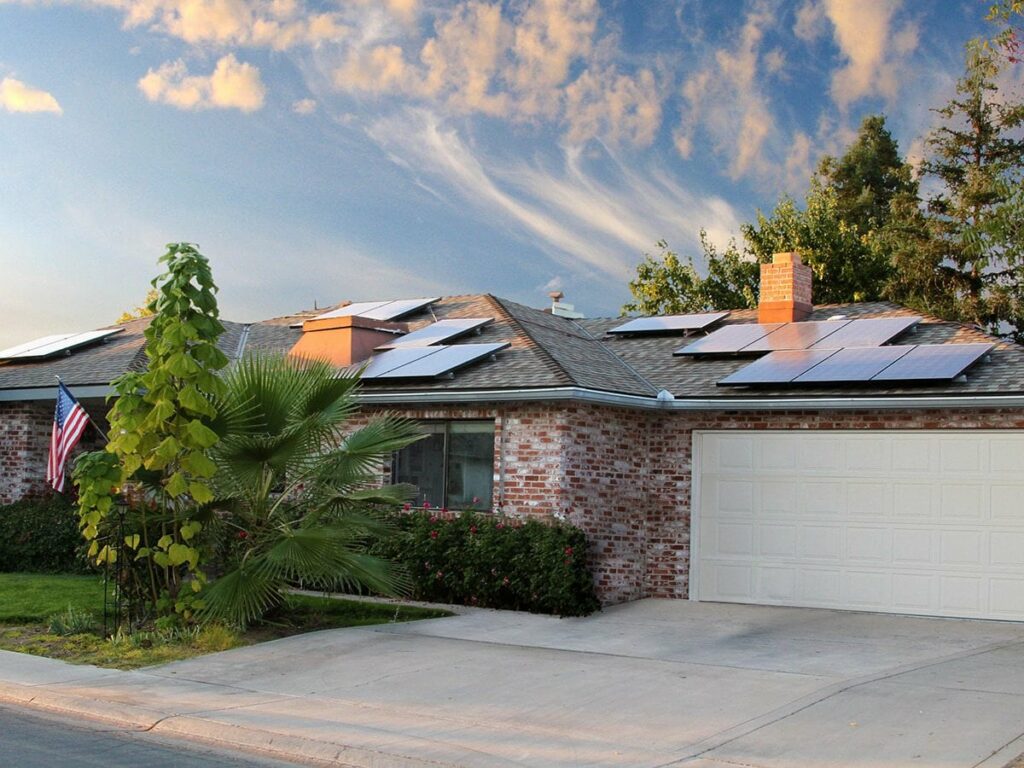 Hello all! Growing up in Colorado I have always been pretty conscious of our environment. I do think we should take care of the gifts we are given – like the earth! I have heard a lot about solar energy these days and living in Colorado with so many sunny days, I thought I should learn more.
Today Sunrun is sharing some frequently asked questions in regards to Solar Panels! See if your frequently asked questions answered!
PS: There is a special offer for Oak + Oats readers. If you go solar with Sunrun before Nov. 30, you'll get a $500 VISA® Prepaid Card!! (Conditions apply.) Get a free solar quote here.
FAQ: GOING SOLAR
What are my options for going solar?
Today's homeowners have two main options when choosing to go solar: purchasing a system or leasing a solar system with a solar service provider. When a homeowner purchases a system, there is a high upfront cost, and the homeowner is often responsible for shopping for a system or installer, managing the installation, insuring the system, completing the paperwork for tax rebates and credits, monitoring and maintaining the system, replacing expensive parts, etc. This can be a headache for the homeowner, which is why most homeowners choose to go solar with a solar lease provider.
Leased solar (or "third-party owned solar") allows homeowners to go solar with little or no upfront cost. The solar lease provider purchases the equipment, installs it on your roof, and monitors and maintains the system throughout the life of the agreement. The homeowner pays a low rate for the electricity the system produces. In 2013, 72% of California homeowners who went solar did so with a third-party owned system, according to Go Solar California. Note that leased solar isn't available in every state due to a variety of factors.
How much does leased solar cost?
A common assumption is that solar always has a high upfront cost, and that's true if the homeowner wants to own a system. With leased solar, homeowners can go solar with little or no upfront cost. The homeowner still receives a monthly electricity bill that is lower than what they currently pay to the utility. The cost of the monthly payment depends on a variety of factors, including tiered electricity costs in your area, the size of the system required on your home, rebates offered, etc.
How much am I going to save with solar?
How much you will save will be specific to you and it depends on your usage, your rate, and the rate charged by your local utility. If utility rates continue to increase as they have historically, solar customers will save substantially on electricity bills over the life of having solar.
Do I get tax credits and rebates?
There are both Federal and State incentives for purchasing residential solar panels that a homeowner can take advantage of if they purchase solar panels. As the owner of the panels, leased solar providers take advantage of those incentives as a means to lower the price you pay for your solar electricity. This way, you don't have to deal with extra paperwork, but you still get the price advantage.
Is it true that I can put my solar electricity back into the grid?
Yes! When you go solar, a net meter is installed along with the system. It looks a lot like your utility meter and measures how much solar electricity the system produces. So, if it produces more electricity than you used (e.g., on sunny afternoons), that excess electricity is automatically fed to the utility grid and your net meter will "spin" backwards, earning you energy credits. In the evenings, when the solar system is not producing electricity, the homeowner uses those energy credits to power their home.
What are tiered utility rates and why do they matter?
Tiered utility rates are part of the reason electricity has become so expensive. With tiered rates, the more electricity you use, the higher your rate becomes per kilowatt hour. These tiers are typically less regulated or not regulated at all, which means that utility companies have the ability to raise rates without your consent. You're allowed a certain amount of power in each tier; once you've exceeded that amount, you are subject to pay the next highest tiered rate. Lower tiered rates are generally affordable and higher tiered rates can be very expensive. In many cases, leased solar providers will recommend a system that only offsets your expensive tiers, to help you maximize your savings. The nice thing about going solar is that you can better predict your electricity costs for decades to come.
Where do the panels go on my house?
In most cases, panels are installed on the southernmost side of the home to ensure the highest amount of sun exposure and production possible. The size and number of the panels are designed specifically for your home and energy consumption.
What's the difference between grid-tied solar and off-the-grid solar?
Grid-tied solar is a solar system that uses a utility's electrical grid to send and receive power. Off-the-grid solar is a solar system that utilizes a battery backup that is not tied to a utility's grid. With third-party-owned solar, the system is tied to the grid so that your system can use your utility company's grid for electricity storage. While it would be ideal for solar customers to be completely off the grid, batteries that store solar electricity are highly expensive, and the waste management is very toxic to the environment.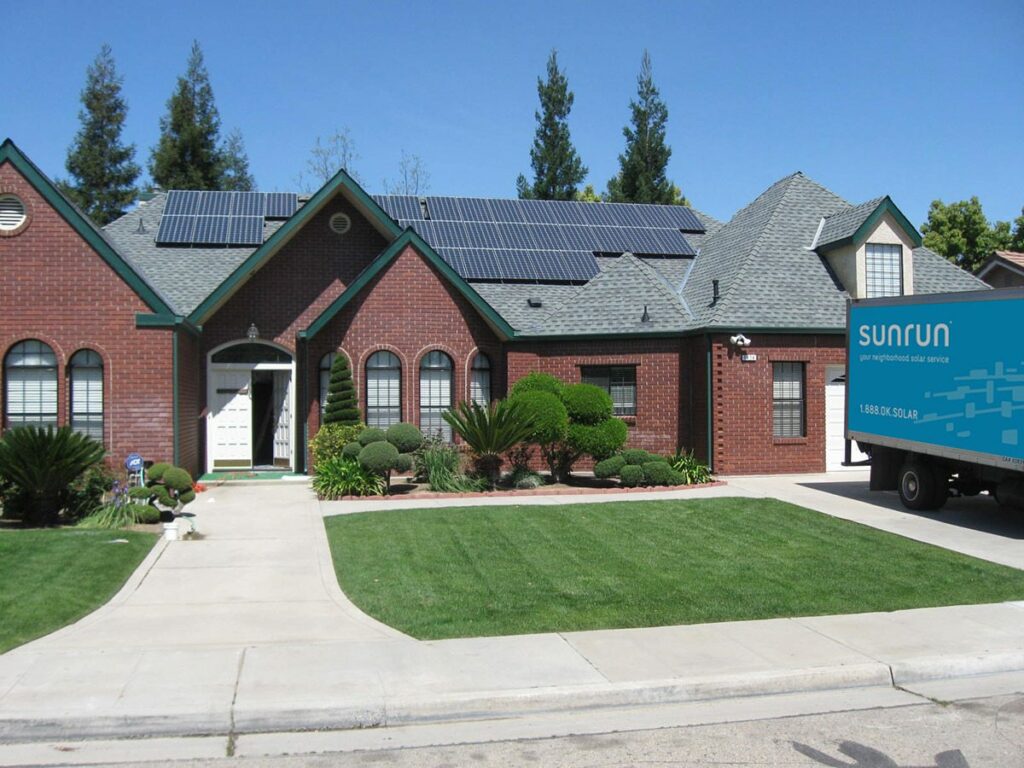 I was selected for this opportunity as a member of Clever Girls Collective and the content and opinions expressed here are all my own.