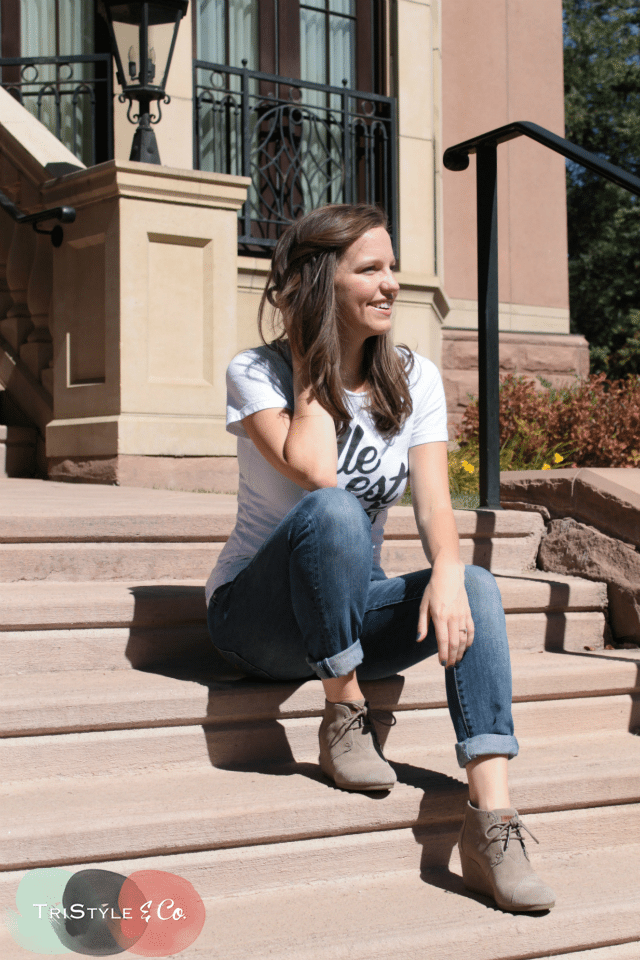 Today I am excited to introduce you to the newest series to hit Oak + Oats and it is going to be big. In fact, it already is so much bigger than just my blog, there are three of us and room for many more.

TRISTYLE & CO:
TriStyle & CO is a collaboration between Samantha of Elah Tree, Megs of Rivers & Roads, and me (Elizabeth of Oak + Oats!) our goal is to encourage, awaken, and celebrate the inherent beauty in each one of us as we live in community. Community is a beautiful buzz word and we LOVE the idea of it but even more than loving the idea, we love bringing it! TriStyle & CO is just that, a place for community and belonging.
As girls I am almost 100% positive that all of us have wandered to
Pinterest
on at least one occasion looking to be inspired by outfit photos (don't even pretend that you have never pinned an outfit post..) Sometimes that is an encouraging experience ("I have that vest and now I know how I can wear it!") and sometimes that is discouraging ("I wish I looked like that, had that coat, dressed like that…"). We want to move away from that second option and into confidence and grace! No one wears the same shirt the same and that is okay, in fact – it is beautiful! We want to encourage your differences, quirks, sizes, styles, smiles, and serious faces.
So get this, remember when you were prom dress shopping in high school and didn't want to show up with the same dress as anyone else? This is not like that, it is the opposite and way more mature #Twinkies! This where we all want to show up in the same thing and see the different ways we style it & look in it! Sounds like way more fun, huh?!
SHIRT: She is Clothing
JEANS: American Eagle
NAILS: Julep – Daria
Don't forget to #TriStyleCo and use the coupon above!