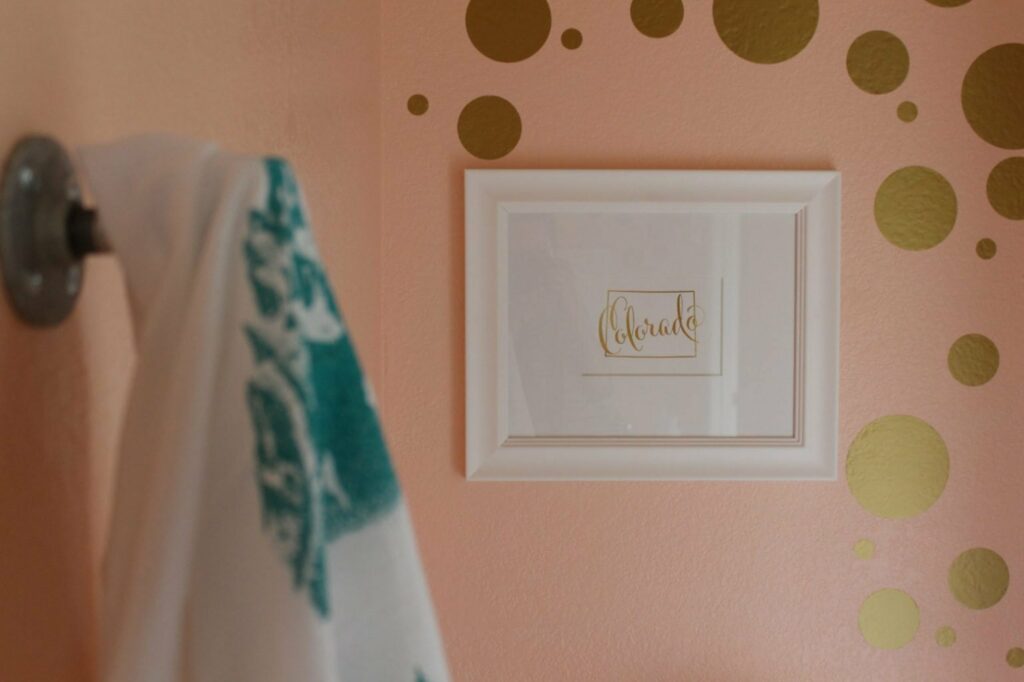 We have been busy with home projects since Memorial Weekend. Lows & Home Depot were having sales and we were inspired to take them up on many of those offers! While Bruce worked on some manly projects, I created a "girly" bathroom. It was supposed to be a little more neutral but I guess when you paint with a peach/salmon/coral paint color it falls more on the girly side!
The bathroom was previously white and empty and had an ugly bar for the towel rack that was falling out of the wall. I did not spend very much time or money on this bathroom but I did give it a little makeover and it is much better than before.
One of the most important things I wanted to replace was the towel holder. I picked the galvanized pipe method because I just love the industrial look of them! I have DIY curtain rods in my
living room
&
office
and thought that I could do something similar in the bathroom but I really didn't want another bar – I may be the only one, but I think hand towels are better on hooks than long bars! So I made some hooks – three of them to be exact for cuteness and dramatic effect!

WHAT YOU NEED:
3 floor/wall flanges 1/2
3 steel pipes with threading 1/2 (I picked a couple different lengths for depth)
3 elbow joints 1/2
12 screws
HOW TO:
1. Screw all the pieces together making three hooks
2. Measure on your wall to make sure they look even and are placed where you want
3. Screw them into the wall. It is best to put them into studs but they will not need to hold very much weight so it is most likely okay if you can't find a stud in the wall.
4. Hang cute towels on them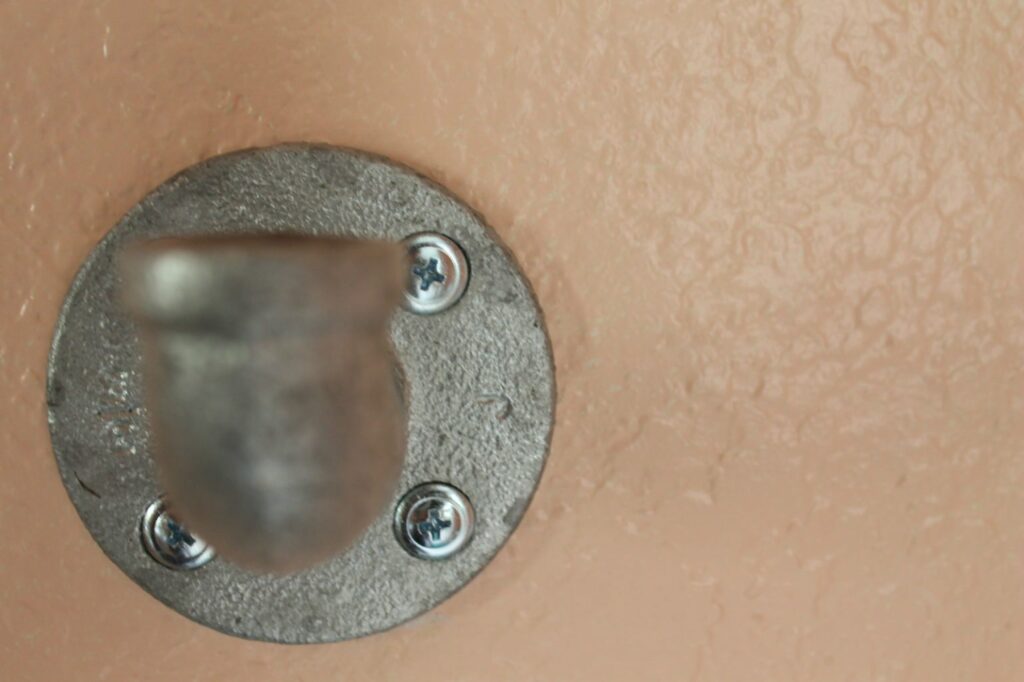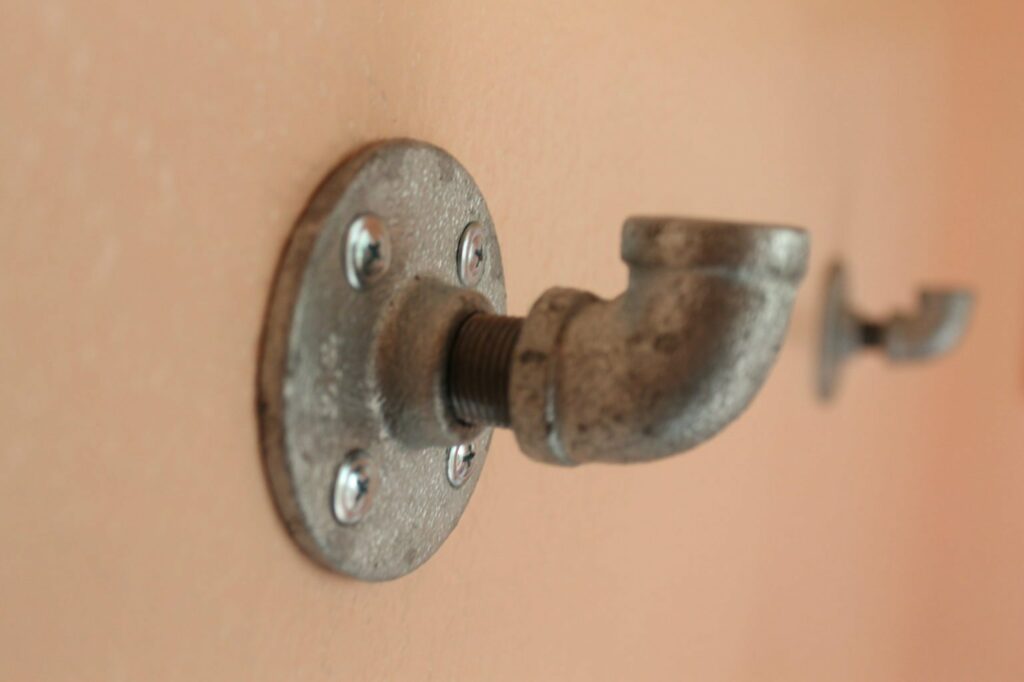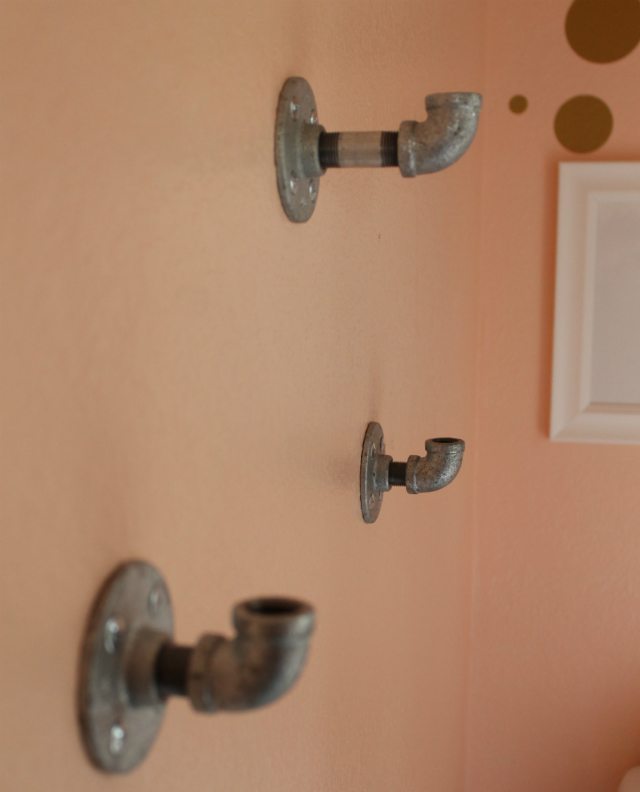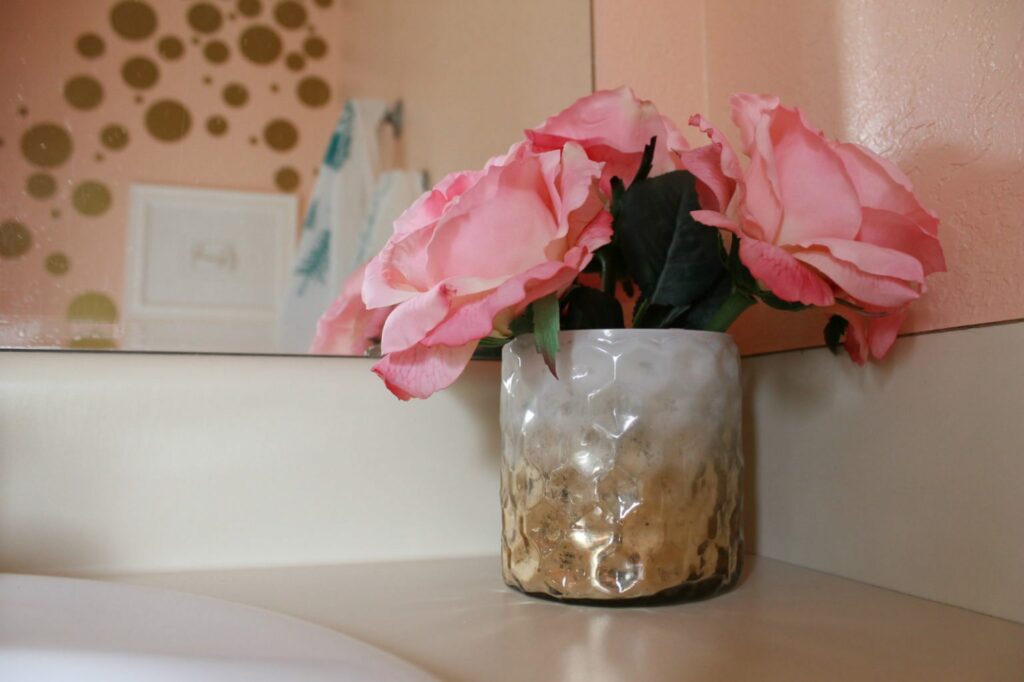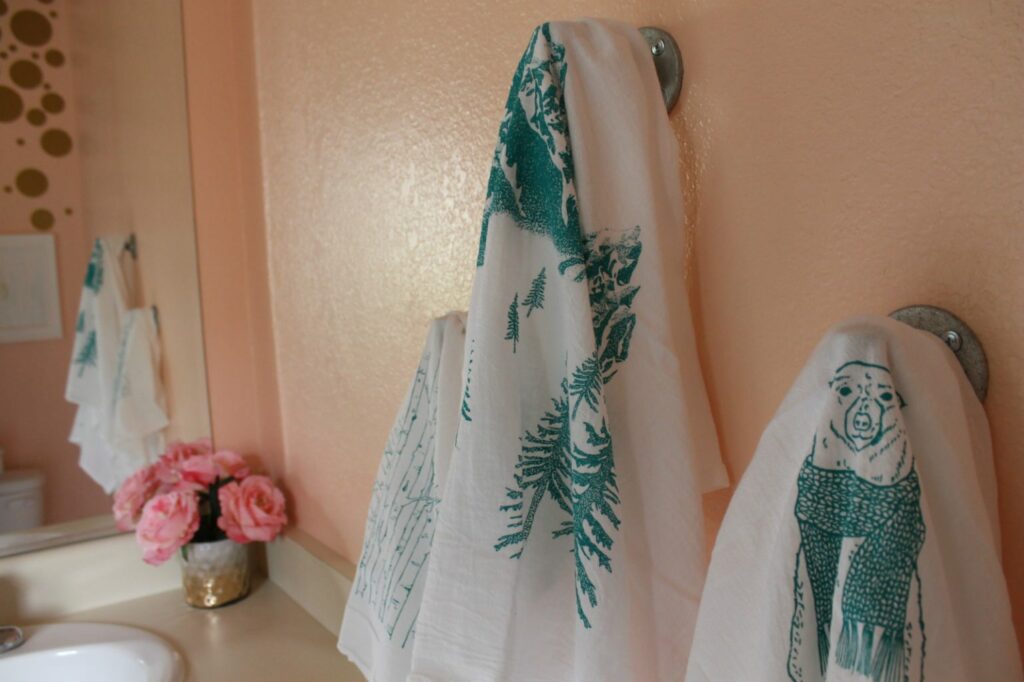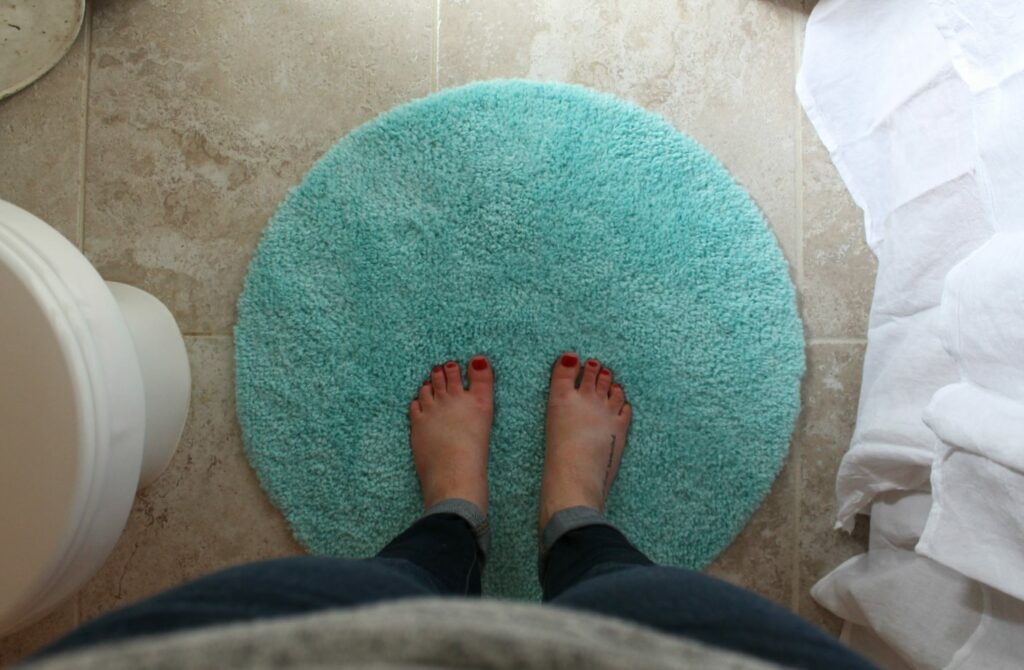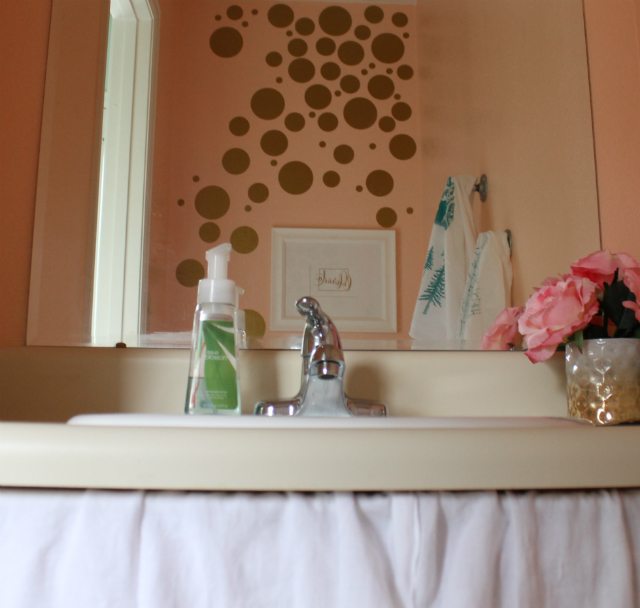 IN THIS ROOM:
Hand Towels: Oh, Little Rabbit
Gold Dots: Eye Candy Signs
Colorado Print & Frame: The Digital Studio (frame from Hobby Lobby)
Flower Pot: Thrifted
Mat: Target
Have you played around with galvanized piping in your house?