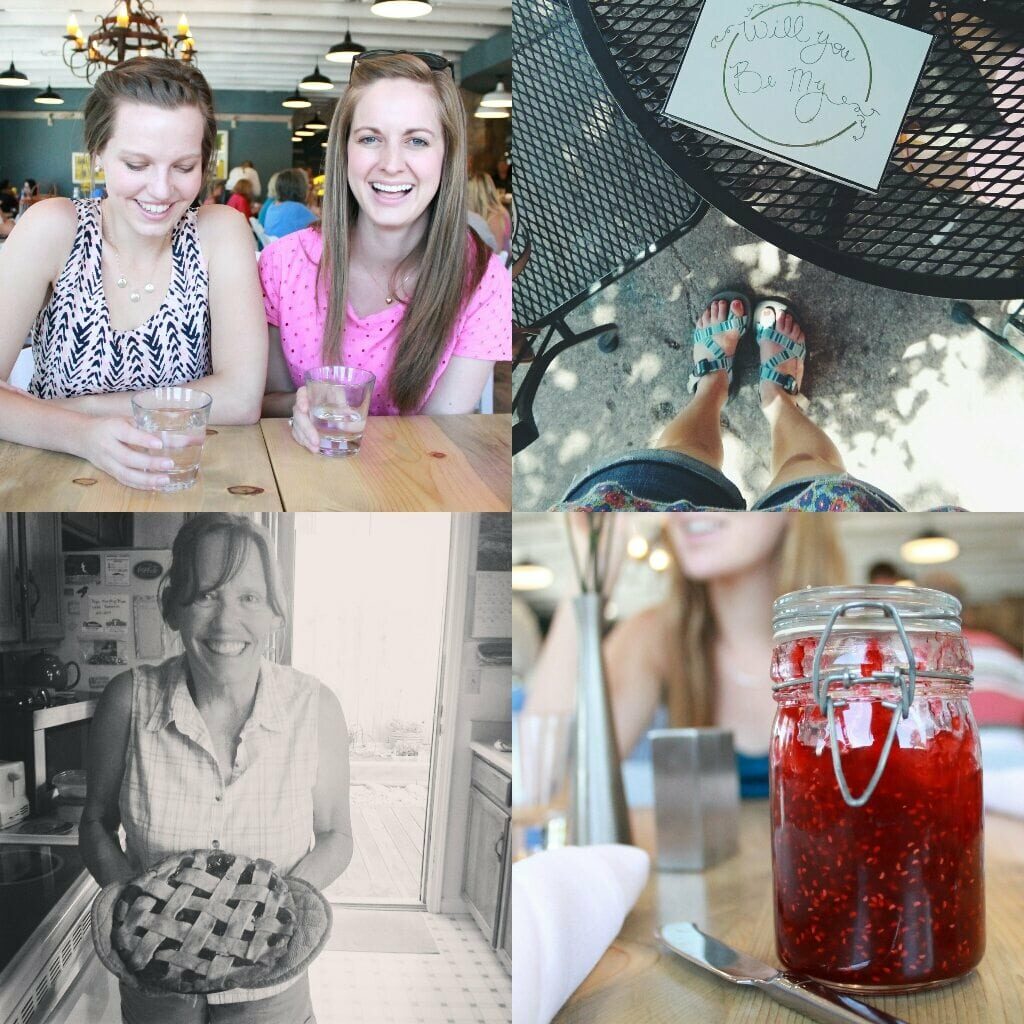 SNAPSHOTS:
1. My best friend came into town this weekend! I love it that Megs is able to come to Colorado so often! It is always a blast with her. We took a million pictures, laughed until our tummies hurt, and stayed up way past our bedtimes! More blog posts to come!
2. Megs was not the only one in town this weekend, David & Mere (my cousin/friend/sister) came to Colorado for the weekend as well! They are newly engaged and a whole lot of awesome! I cried when she asked us (Meg & I) to stand with her! David also asked Bruce to stand with him so we are all pretty pumped we all get to be in the same wedding!!!
3. We made sure to spend time with both families on Father's day this year (we try to because everyone is so close) and my mommy baked a beautiful cherry pie for my dad and guests! Cherry pie is one of my daddy's favorites and I just had to take a picture of my wonderful mother holding the pie. She is such a beautiful woman and I have learned so much from her over the years.
4. We discovered a new local eatery and it comes with homemade jam. I had raspberry with my toast and it was so good it convinced me to make some for myself (I just bought a whole bunch of raspberries on sale!!) I might end up pinning a lot of raspberry jam pins in the near future as I try to figure out what I am doing.
YOU MAY HAVE MISSED:
DIY Wedding Binder
New Yards & Rhubarb 
For The Daddies
Q & A
GOOD READS:
– There is so much truth in this article talking about how less choices make us less stressed!
– GREAT phone photo editing tips!
– Have you heard of the Everyday Project yet? It is the best thing ever!
– This is SUCH a great idea for the summer with kiddos!