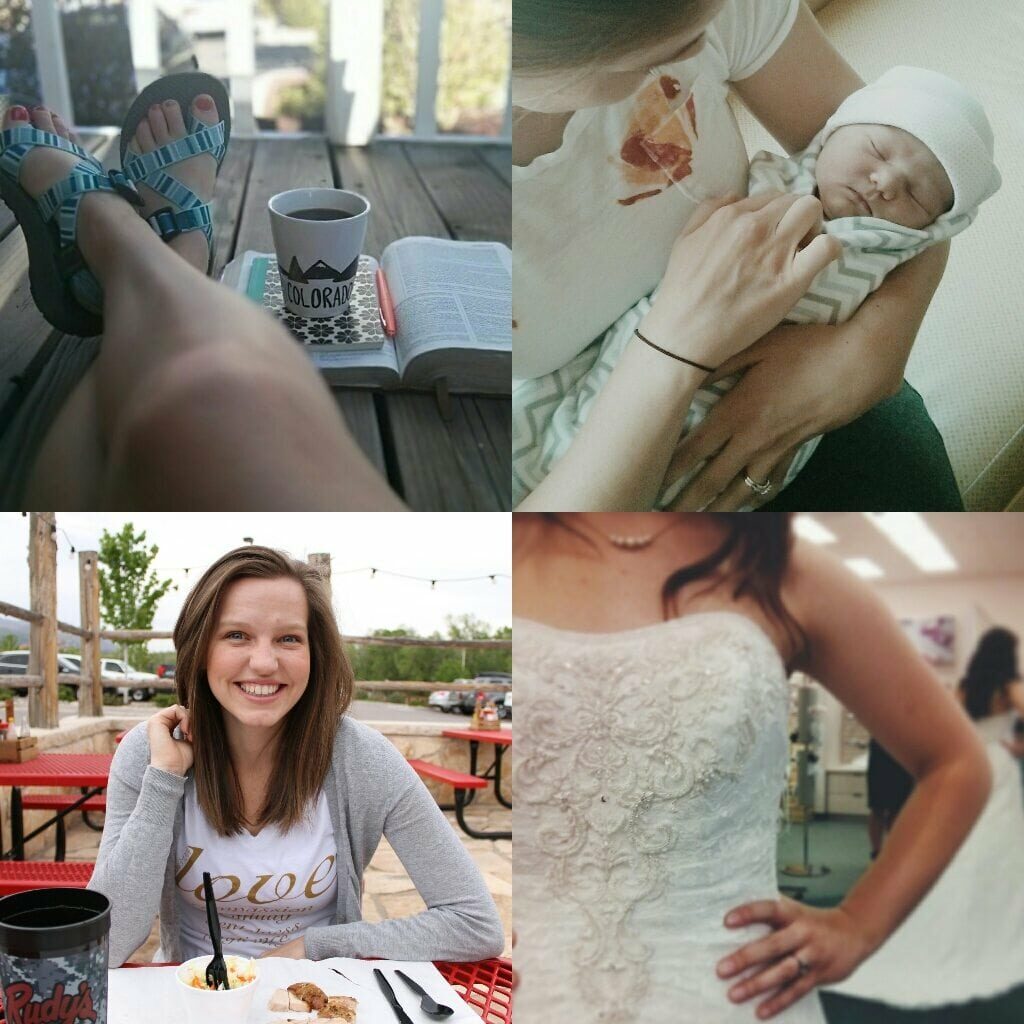 SNAPSHOTS:
1. my birthday chacos are pretty much adorable! i custom made mine on the chaco website and it was a blast! i am working on my chaco tan, so i am trying to wear them outside as much as possible – even when i am doing my quiet times on the porch before work!
2. little Emery Rose joined our small group and it is so sweet to have another little girl. dad, mom, and baby are all happy and healthy. we are so blessed by them in so many ways. it was such gift to be able to show up at the hospital with Chick-fil-A in hand and i am pumped that Michelle is off bed rest so that we can go to two dollar tuesdays again!
3. rudy's, summer, and my heavenly adored tshirt. don't miss the giveaway going on RIGHT NOW on my instagram! love these shirts for men, women, and kids!!
4. she bought her dress! my little sister flew out for the extended weekend to have some wedding fun with the sisters. we went to a couple bridal stores but when she tried on THE dress we all just knew. it is SO GORGEOUS! i cannot wait to share pictures with you. also, she asked me to be her matron of honor & my little sister to be her maid of honor… eeep!
OTHER FAVORITES:
– girl time shopping, planning, and eating
– home projects
– thunderstorms
YOU MAY HAVE MISSED:
DIY wedding gift 
Noonday giveaway (still time to enter!)
bundt spice cake
julep maven free box
albion fit giveaway (ENTER HERE!)
GOOD READS:
soooo.. i'm pretty much in love with the idea of a capsule wardrobe. i'll be working on mine this summer!
love this article on wanderlust! it is a very refreshing perspective
camp is a beautiful place
this article is a interesting read on our dating culture. in fact, all the articles on this page are pretty thought provoking!
everyone needs to switch to disquss
and a never endings yet encouraging question, why do you blog?