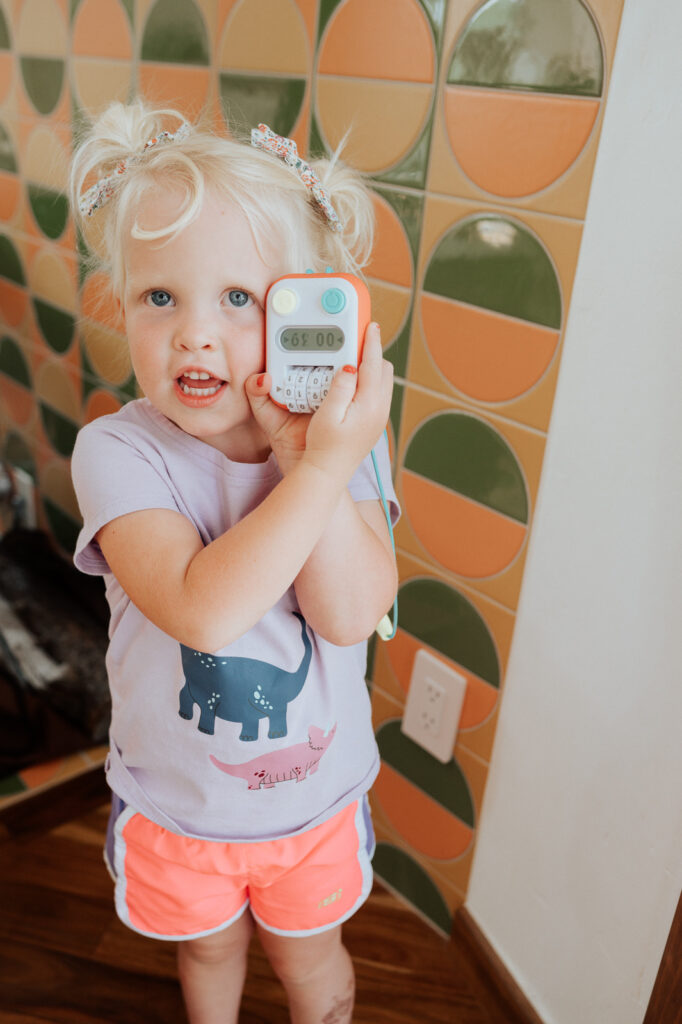 Over the last five years since Hilde was born, we have had plenty of experience with good toys that nurture and inspire our growing children, and some not-so-good toys that end up in the donate pile (or even trashcan!) I'm not one to tell people what kind of gifts to give my children, so we will nearly always have a bit of mix of both these types of toys in our home, but I can control what I buy for my children and that is why we have a lot of the Lovevery brand. I did a post now nearly two years ago (how does time fly?!?) on some Lovevery Toys we were loving at that time and I'm laughing because we still use and play with all these on a daily basis! Lovevery toys last, are for everyone, and inspire all kinds of open ended play!
We went on vacation to the mountains with Bruce's parents – Marmee & Poppa (more on this later) but I wanted to bring a special treat with us. Often times when we travel/ rent a cabin, they don't have toys or activities for my kids so I have to bring something along. I thought that bringing a Lovevery box with all new toys and activities would be so fun for the kids. That and a large bag of library books!
Hilde and Millie are only 16 months apart and so they play with a lot of the same toys. Lovevery has boxes for age groups (it makes a great subscription) but the toys are not just for those 3 months of time, they work for all ages and stages. This box is the Examiner Play Kit (which is more for Hilde's age) but all three kids played with it (some more than others!) I took a lot of pictures on our vacation (who is surprised?!) and I wanted to share them along with some of the reasons we love Lovevery so here goes!
They Incorporate learning into Games
These rhyming puzzles are helping both my girls understand the concept of rhyming and they don't get bored with it because they want to make the puzzle circles connect! Lovevery is always incorborate milestones and learning activities into games that my girls can play forever.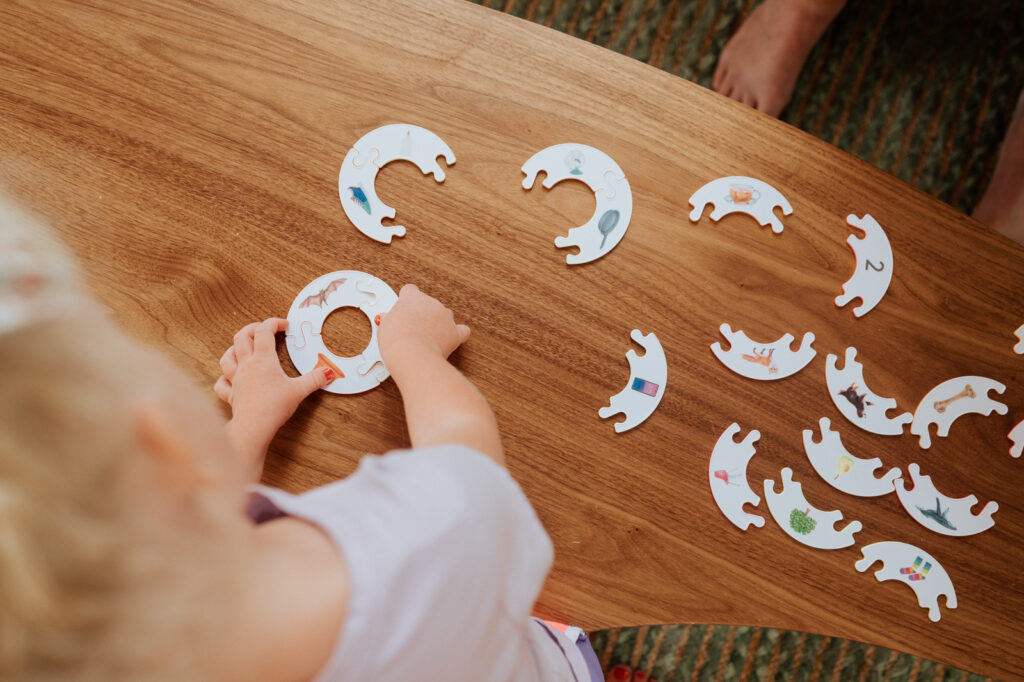 They inspire Creative play
A stop watch for timing everyone as they do an obstacle course? Or counting how many times we can spin our little brother in a chair in 30 seconds? Or letting Marmee know when it has been 4 minutes and she can flip the breakfast sausage? What about durability that can withstand a teething baby brother? The girls have come up with so many ways to use this timer and I love seeing what they think of next! Not only are they stretching their minds and creativity, but they are working on their number reading and recognition at the same time!
And their baby brother isn't breaking or choking on their toys either 😉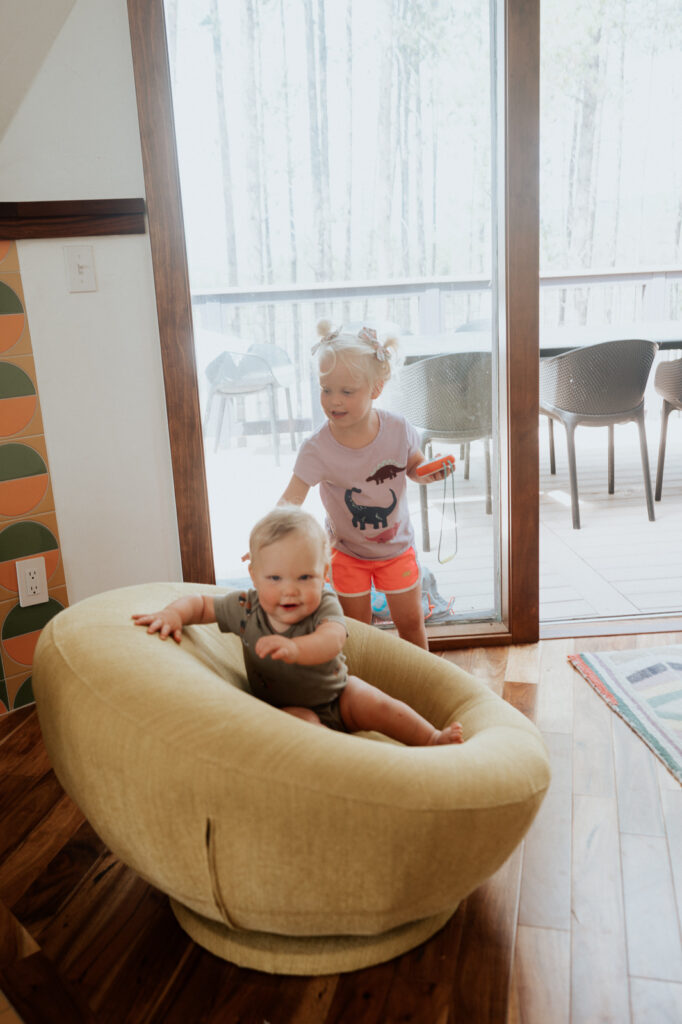 They are not just "toys"
Lovevery toys always have more they are trying to do and teach than just entertain. This fun version of charades helps my kids tell stories, learn to read emotions, act out ideas, and have fun.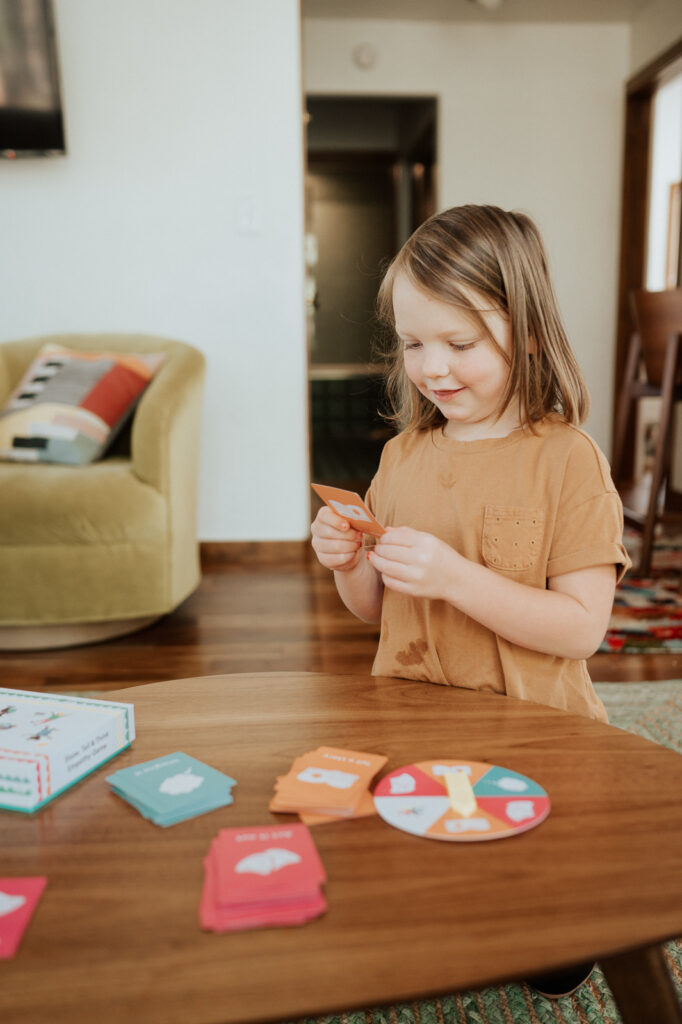 They Effortlessly Fit into our Homeschooling
We homeschool (if you didn't already know!) and one of our favorite tools is the weather board from The Observer Play Kit. We use it every day! This is another one we can set up in the homeschool room to plan for the week ahead and work further on days of the week and understanding time (yesterday, today, tomorrow.) Lovevery brings things that can often be found in preschool & kindergarten classrooms into our homes for everyday learning.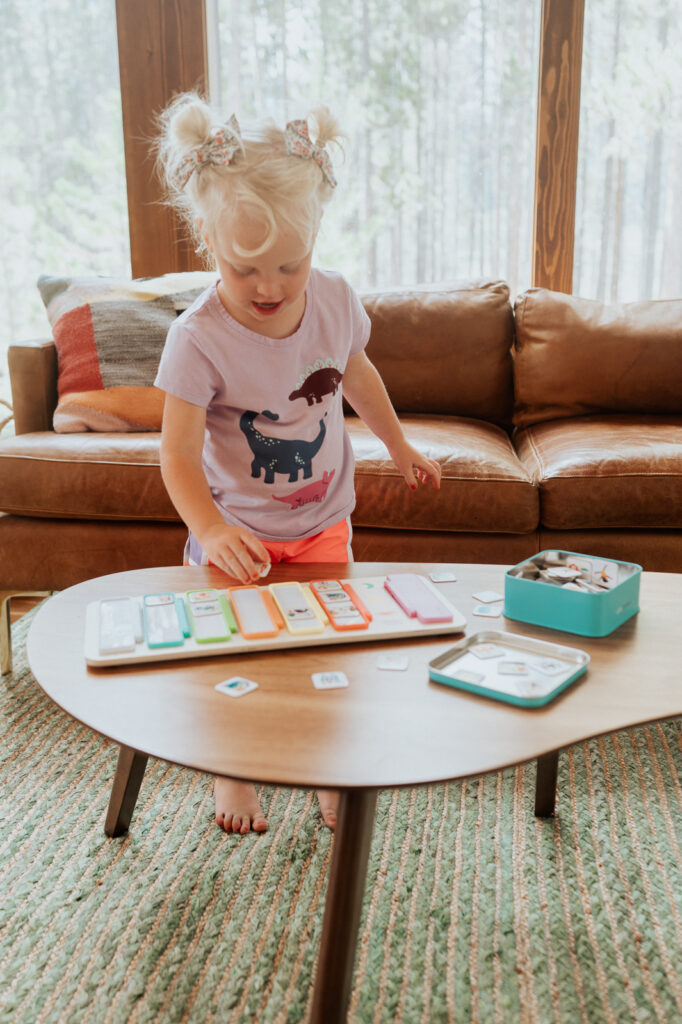 They are unique
Some toys you see everywhere but Lovevery is always thinking out of the box trying to meet needs of our kids. I've seen kinetic sand before, but I haven't seen it paired with graphs and molding blocks. Without prompting, Hilde was counting the squares and doing math problems while playing. It was incredible and something I wouldn't have put together on my own for her.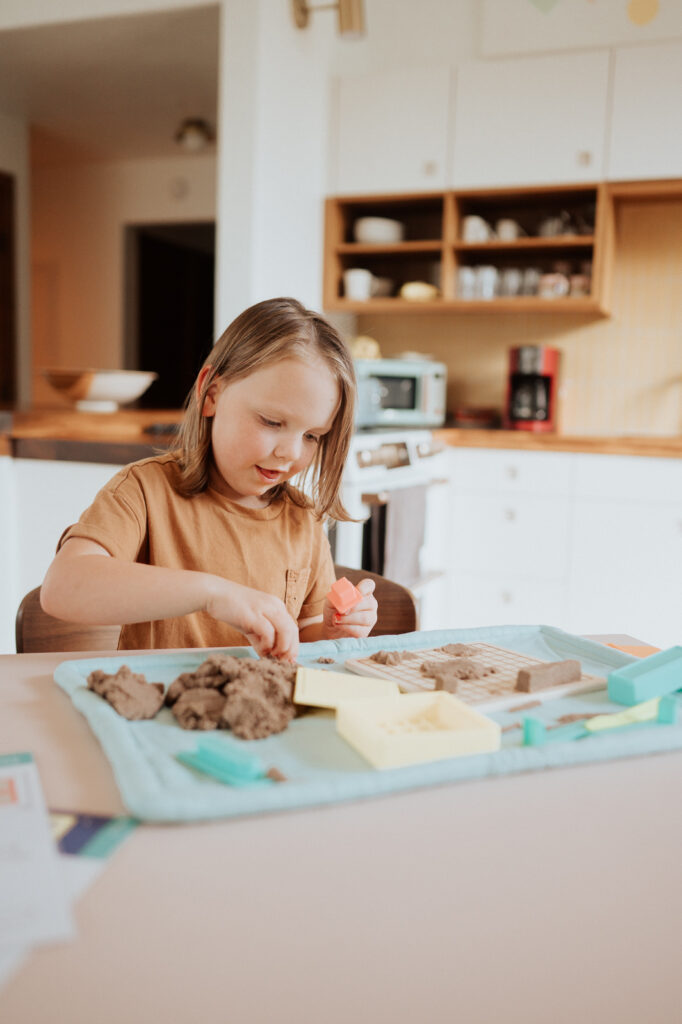 This was perfect to bring along with us and helped fill our downtime with creative play and homeschool hours 😉 If you haven't yet checked out Lovevery for your kids, do it now and get those hints into grandparents before Christmas time! And if you are planning on taking a trip, it may just be the time to explore a new box! This idea was SO fun and I want to do it again next time!