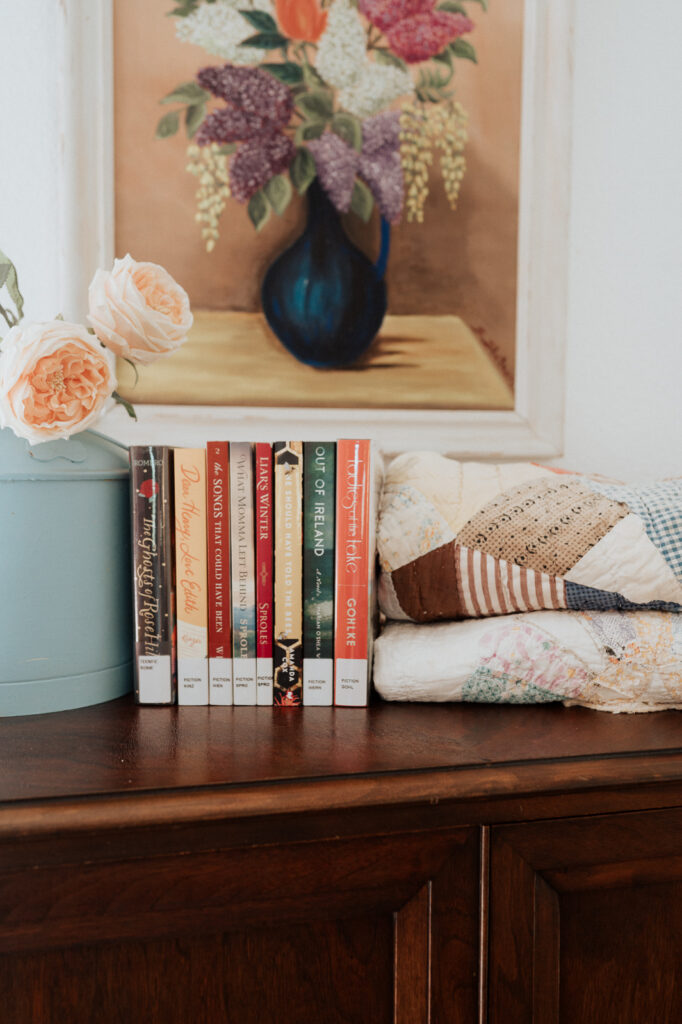 Wrapped up my August reading with 8 books mostly all of them from the library. Nothing wrong with that, but I realized I have stacks of books on my shelves at home that I haven't read and I really should. Next month might see the pendulum switch the other way! HAHA!
Either way, I've been really into my historical fiction books – they are just so quick and easy to read! Speaking of things not so quick and easy to read, I tried desperately to finished North & South in time for this post but I still have at least a third left! It is much longer, more detailed, and immensely more wordy than these quick reads – for better or worse #theclassics. Hopefully that book is finished in time for my September reads!
In other news, I went to an estate sale over the weekend and picked and armoire and a dresser for real low prices ($40 and $30 respectively)! I have been looking for a smaller armoire for the girls room for all their hanging clothes and it was perfect (scroll to see the full thing in a picture!) Now we just need to finish their room top to bottom by moving them into the guest bedroom for a little vacation! Maybe we can get to that this fall!
But back to the reading, enjoy the books this month from best to worst!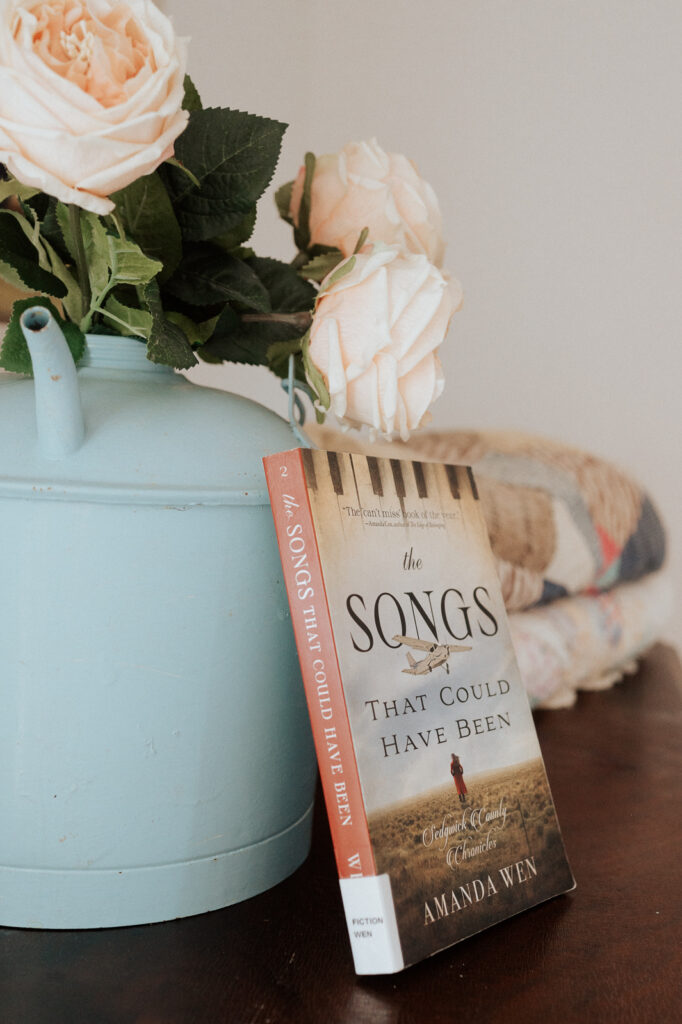 5 Stars: Whew! That one had me tearing up! I'm not usually as engrossed in modern love stories, but this series beautifully ties the past and the present together in a dual timeline novel that I quite enjoy. This is the second book in the Sedgwick county Chronicles and I think I may have even enjoyed it more than the first (which I also loved.) The uncovering of Rosie and Ephraim's story was deeply moving and one that needs to be told and remembered. Normally the modern storyline would feel a bit too dramatic for me but I actually liked it and just reflected on God's goodness & redemption. I appreciate that the faith elements of this story felt more authentic and less cheesy – the characters felt real and not contrived.
PS: This is the second in the series. Make sure you read this one first and see my review here.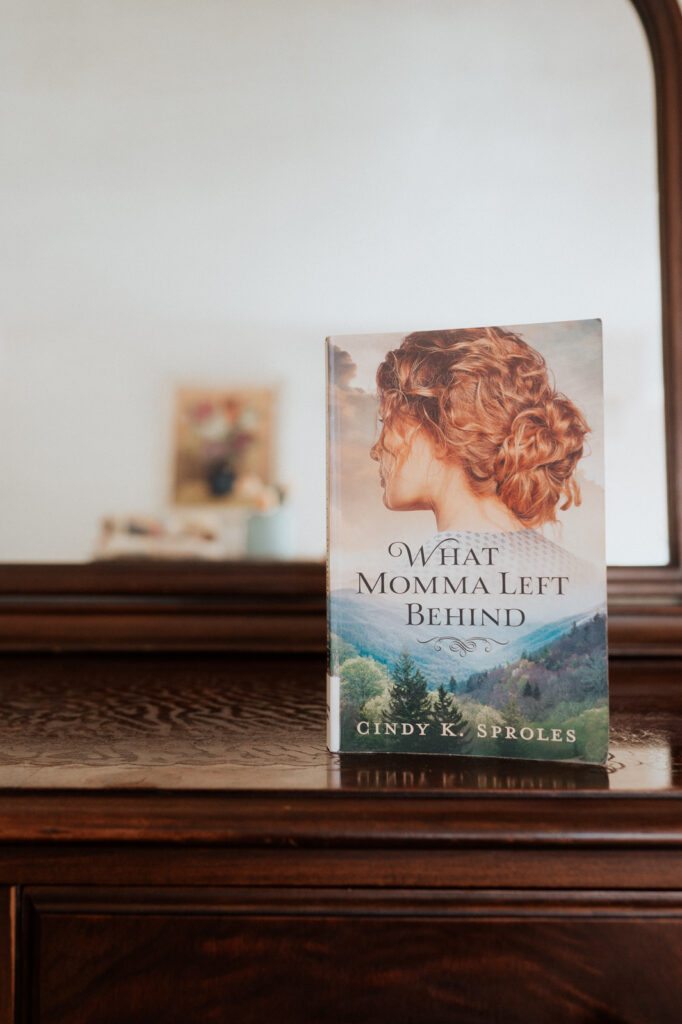 5 Stars: This is a love story but not the kind you are used to – it is the story of the love of a Mama! I can scarcely imagine what it would be like to be in Worie Dressar's shoes with her rough life in an Appalachian Mountain community ravaged by sickness and death leaving behind countless orphans. So many times my heart broke just imagining these kids in these very real historical situations! UGH. But it is so beautiful at the same time – seeing hope and second chances and unimaginable strength and God's provision! The prose and story is so beautifully written – Cindy K. Sproles is a beautiful writer and I cannot wait to read more of her! I also really enjoy a historical fiction novel that isn't just a boy meets girl book.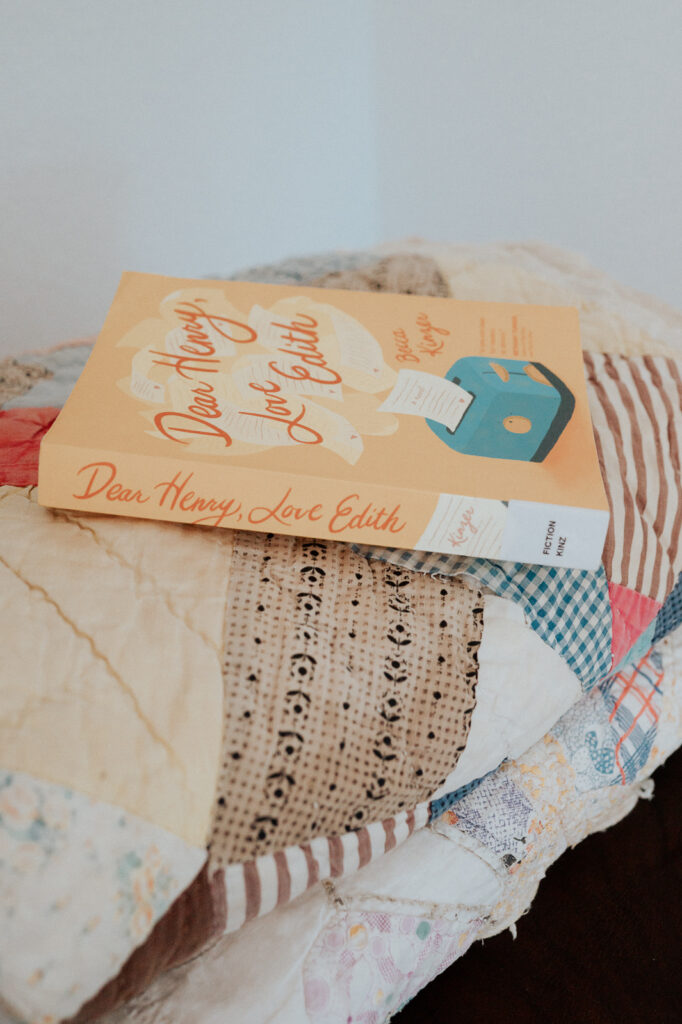 4.5 Stars: A romcom set in modern times that I didn't hate – that's got to count for something! I picked up this book on the new shelf at my local library to read while my kids were playing, checked it out, and finished it within 24 hours! The miscommunication wasn't terrible and annoying, when it happened it was comical and authentic even. The storyline was light while still dealing with some deep topics – I am sure there was more we could have dove into character wise but it was nice to not and keep things running smoothly. And as a couple named Bruce & Elizabeth, I can personally relate to people thinking we are older than we actually are until they meet us in real life! This was a fun, quick, clean romcom and I enjoyed it. Left me feeling the way I do when I watch You've Got Mail – which is a great thing!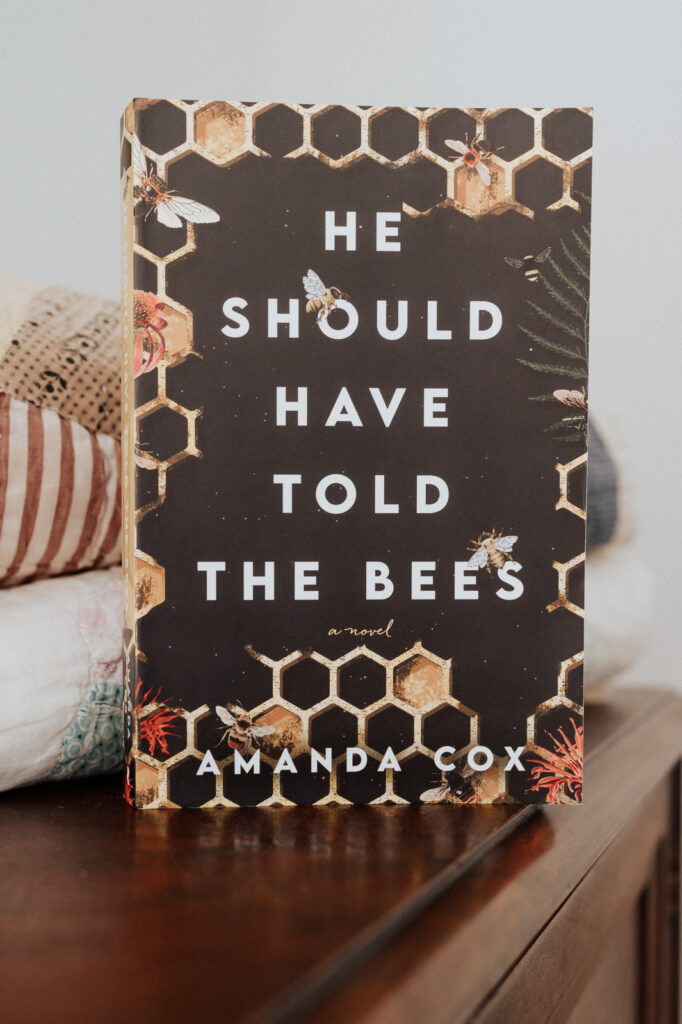 4.5 Stars: A book exploring trauma, family secrets, emotional baggage, brokenness, and how that effects not only us personally, but the people around us. In a very real, authentic way we follow Callie & Beckett as they move through a hard and surprising season in their lives and find hope & healing. While this all sounds so heavy, it is actually more hopeful and encouraging as redemption is discovered, hope is found, and lies/ mysteries are unraveled. Enjoyable and relatable. I was on the edge of my seat unraveling the story of these families and while the ending was a bit predictable, it was satisfying!
"How could the man she trusted with her todays and tomorrows have left things so unsettled and uncertain? 'If anything ever happens to me, tell the bees,' he'd often said. 'They need to know or they'll die too.'"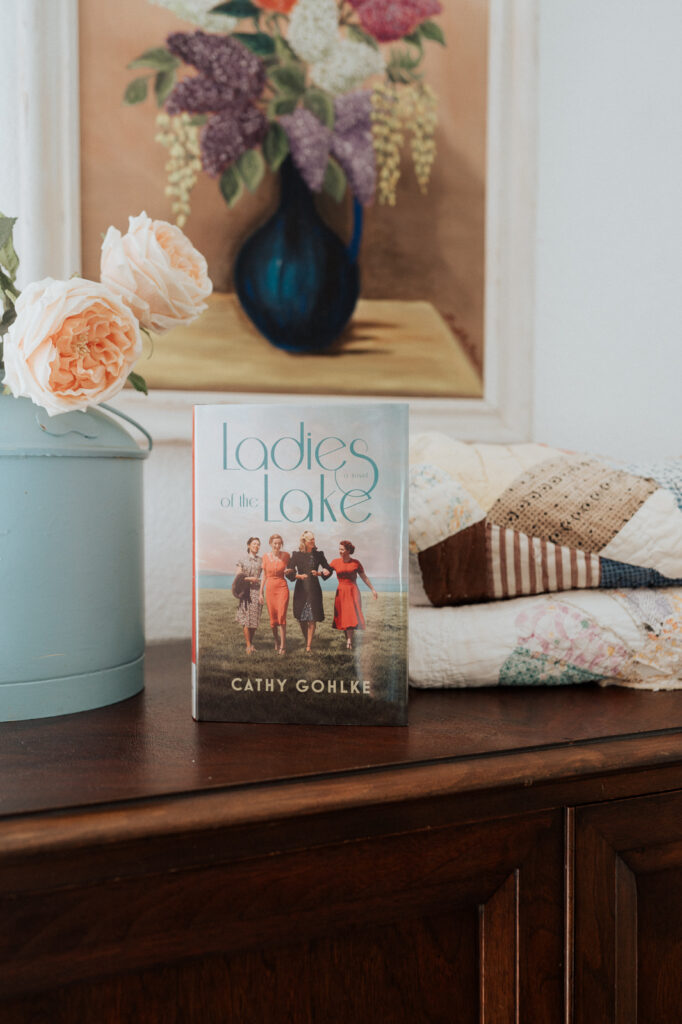 4.5 Stars: One of the things I love about books is that we as readers get to learn from the characters – their journeys, their mistakes, their achievements, their relationships, etc. In this book my heart broke as friendships allowed huge walls and many years filled with regret & guilt to get between each other, not only hurting themselves but the people around them as well. As the timeline progresses, you cannot help but ache a little with how it turned out but that makes the hope, redemption, and healing even more valuable. Sometimes we can get so stuck in the past or the choices we've made that it is hard to try to connect again or ask forgiveness. I read this book quickly, ready for the happy ending and it did not disappoint. I very much enjoyed when/ where it was set in history (didn't know about the Halifax explosion!) and it made me want to pick up Anne of Green Gables to read next!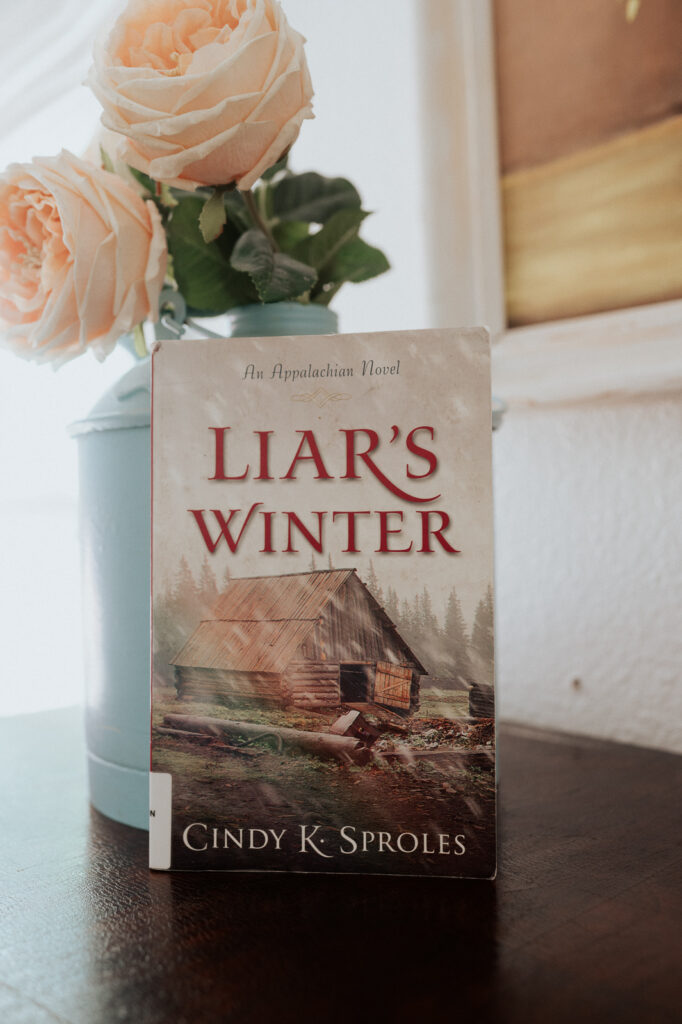 4.5 Stars: I'm really enjoying Cindy K. Sproles lately – her Appalachian Novels are so well done and captivating. This is the only one of hers that I've read so far to include a small element of a love story but mostly this book is a story about discovering Christ, experiencing New Life and redemption thorough Him even in the midst of the darkest days, and overcoming adversity. It was wonderful and I couldn't put it down! Made me tear up several times and reminded me that people throughout history and time in all kinds of families and locations serve the same Lord and He has been changing lives and bringing His children to Him for all time!!!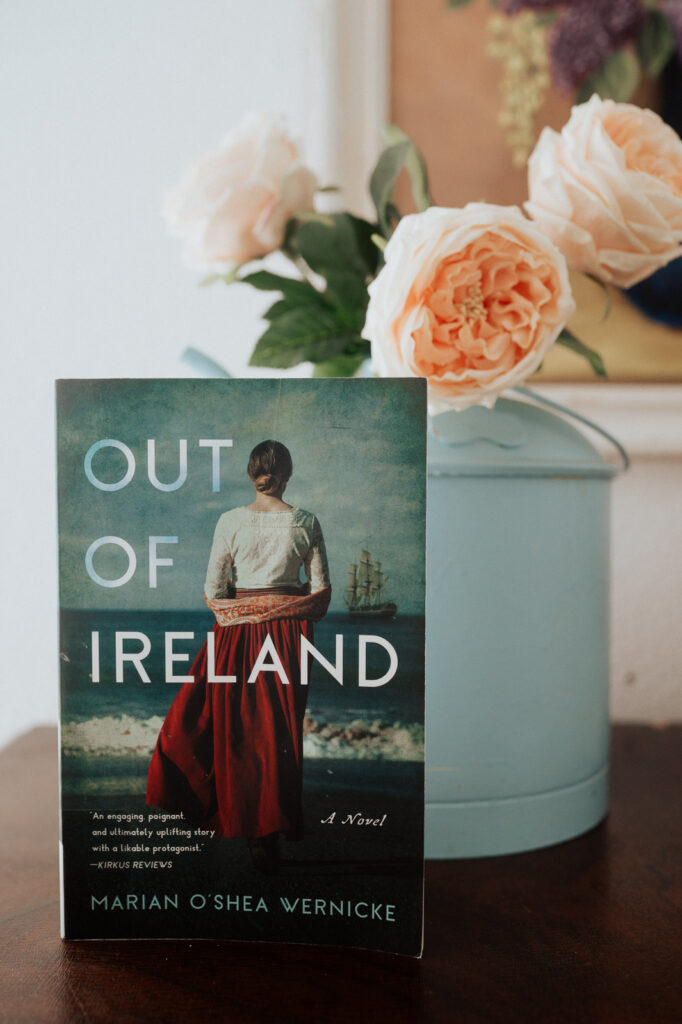 3 Stars: This was an interesting read. The first part was very slow moving and quite depressing. And then the second part switched gears – speeding through time and wrapping everything up with a happy ending that didn't feel authentic to the first 2/3 of the book. I really liked the perspective of an immigrant family to America and was surprised that it wasn't until the second half of the book that they came to America. I enjoyed a lot of elements of the story but while the writing was quite wonderful, the storyline didn't flow well together & I personally felt that characters were inconsistent.
I found it odd that we were mostly with Eileen's perspective but once in America we were reading chapters from Michael's perspective. I wasn't interested his storyline and think the story could have been stronger with just Eileen as the narrator. Also, it felt like the answer to everyone who was "in the way" of the main character's happiness/ future was to kill them off and it felt like a cop-out. There was also no tie in to the prologue? I don't know why there wasn't an epilogue to make it full circle but that prologue was floating with no context the whole book. This was a missed opportunity. The book ended and I was like "But what about the granddaughter and the rest of the story?!!" Overall, while I love books like this, I didn't really love this one and don't necessarily recommend it.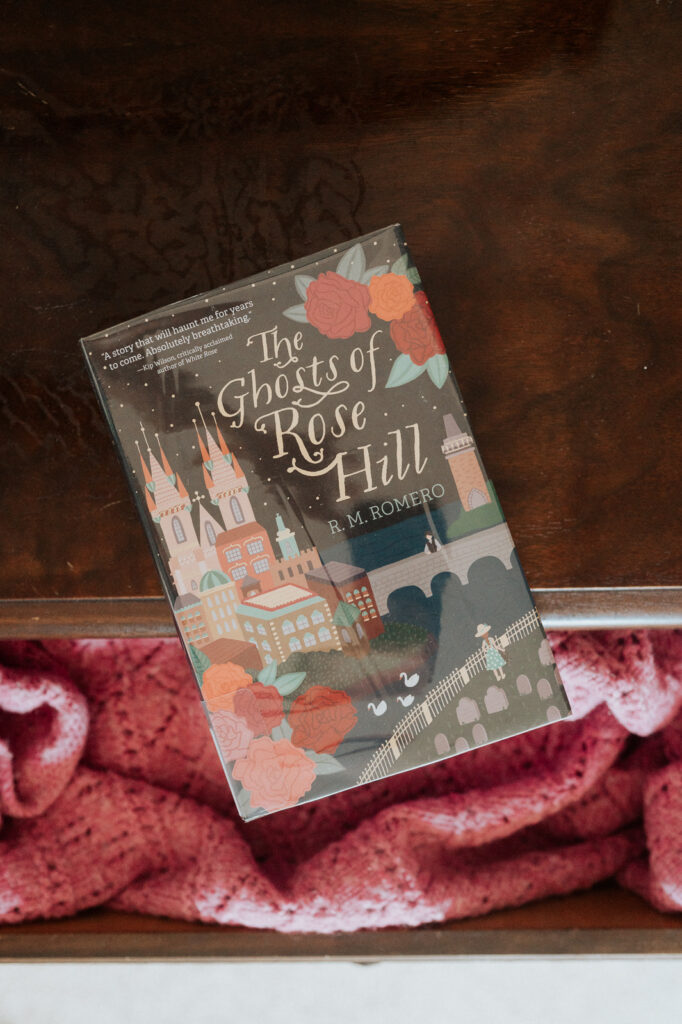 3 Stars: Written first person and in verse, this was a very unique young adult novel dealing with family expectations, coming of age, fairytales, heritage, history, and the spiritual world. I've never read anything like it. There is a very interesting worldview that bleeds through these pages as multiple histories and ideas come together to try to make sense of the world including about a million mentions of "your truth." I liked how communism and her parents escape from it was portrayed as well as Jewish life in Prague and the ongoing effects of WWII. Ilana Lopez, a Latina Jew ends up face to face with on of Europe's still living fairytale villains and with the help of a ghost nearly a century older than her, she fights the demons of her life and the city she is spending the summer in with her aunt, bringing the magical and mystical into the real world where we learn that "real magic isn't safe." I didn't like a lot of the world view that came through – big things like life after death and little things like this quote "boyhood and all the light that comes with it. But Girlhood is different, it comes with pain." Girlhood is pain? I just disagree. I'm a huge fan of fairytales and suspended belief but it's too close to reality and darkness and the very real spiritual battle going on which just felt hard for me to read. It's hard to rate, but I am going to go with 3 stars. Very unique, historical, and significant but very different worldview to mine.
PS: The audiobook is great and the way to read this! With so many languages and accents included in the novel, hearing everything read out loud and correctly pronounced was infinitely better than me butchering everything in my head!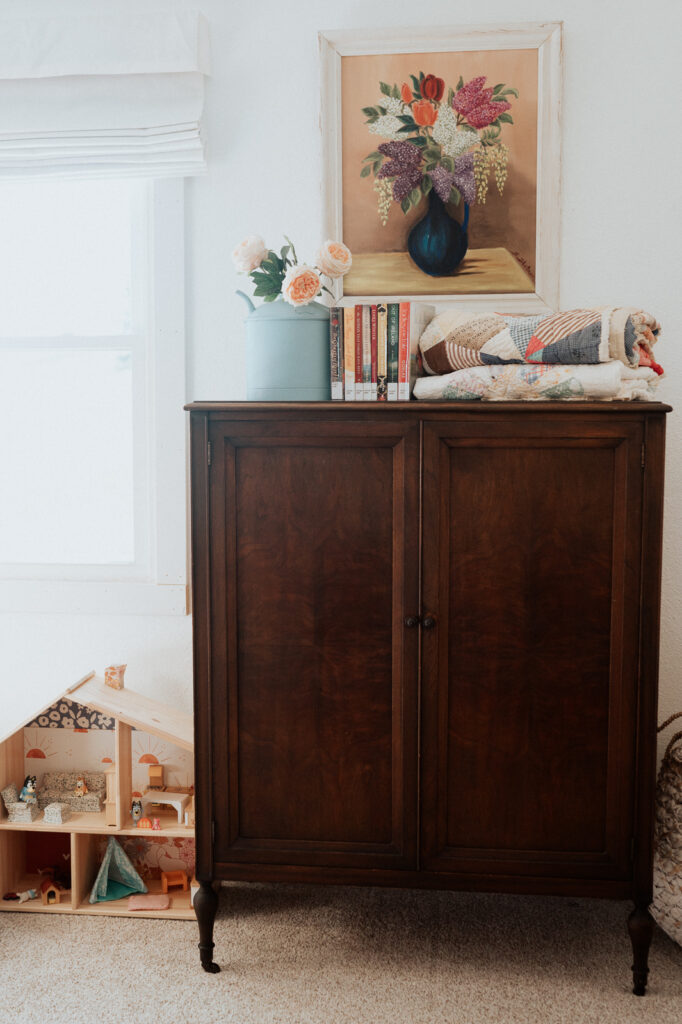 See something you like? Put it on hold at the library (or order it on Amazon)! 4/5 stars are all added to my Amazon lists here so you can also look there for more recommendations. Follow me on Goodreads to see what I am reading, what I want to read, some of my favorite books, and and every review! And, as always, leave your recommendations for me below! I love to read what your reading!
* by a title it means I listened to the audiobook