My little sister was in town with her whole family when Thorin was born. We have been pregnant at the same time with two of our pregnancies – Millie & Judah are 6 weeks apart and Thorin & Naomi are 6 months apart. These five kiddos make up the current Ridings grandchildren count!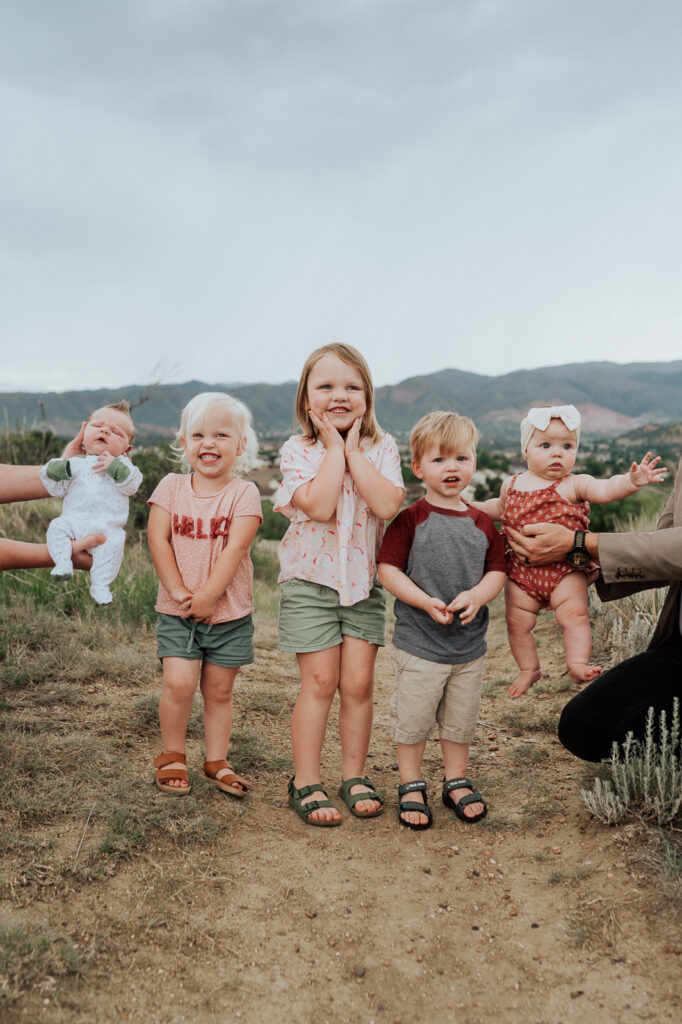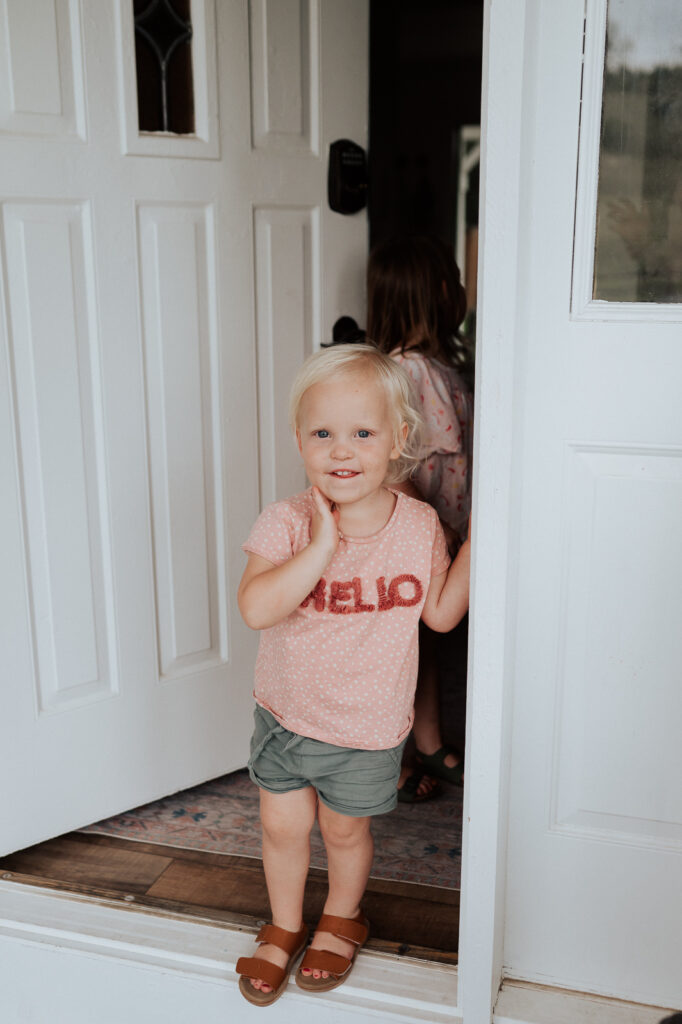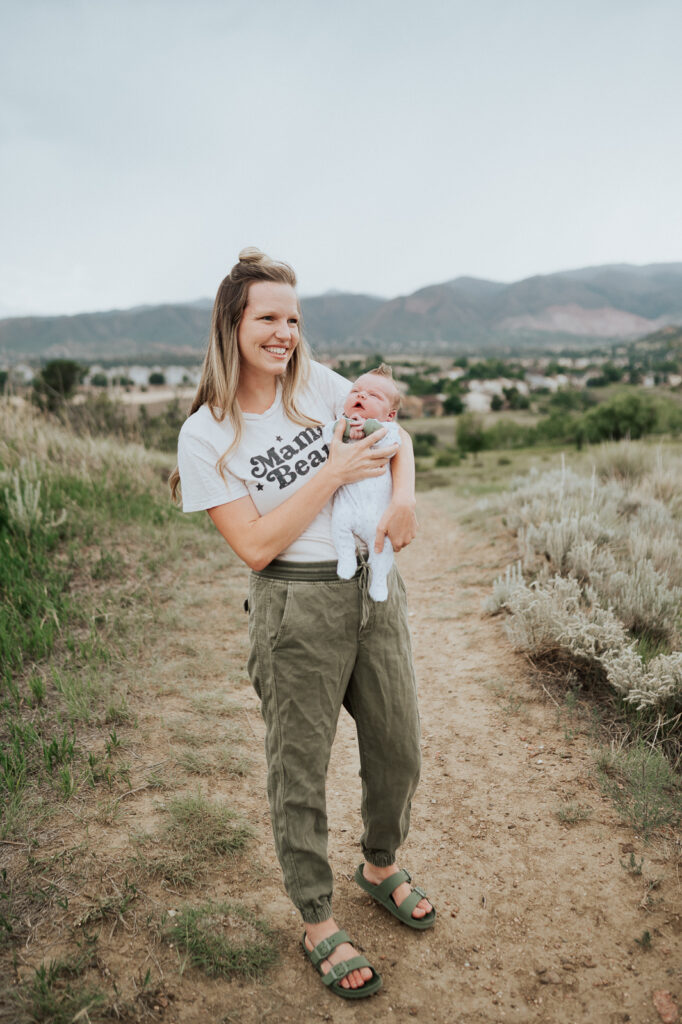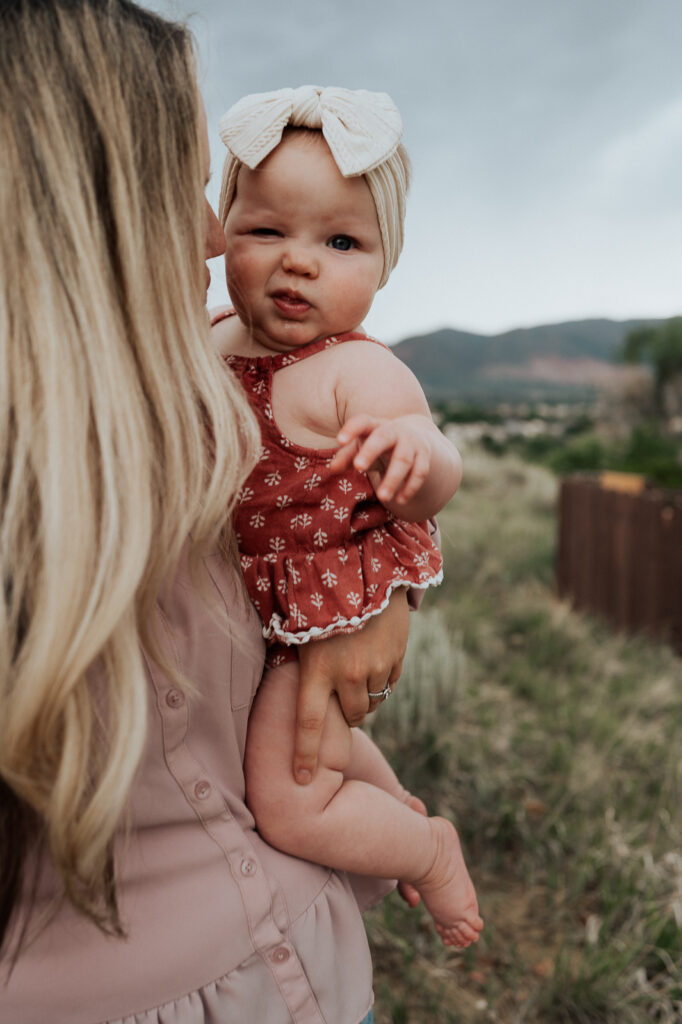 The two weeks they were here were pretty slow with end of pregnancy/ hospital/ new baby life so we didn't go on any crazy outings but I knew I wanted to get cousin pictures on our last night together. A storm was rolling in but we took the gang out across the street to our hiking trail before dinner and corralled all FIVE kids (3 & under) into a picture.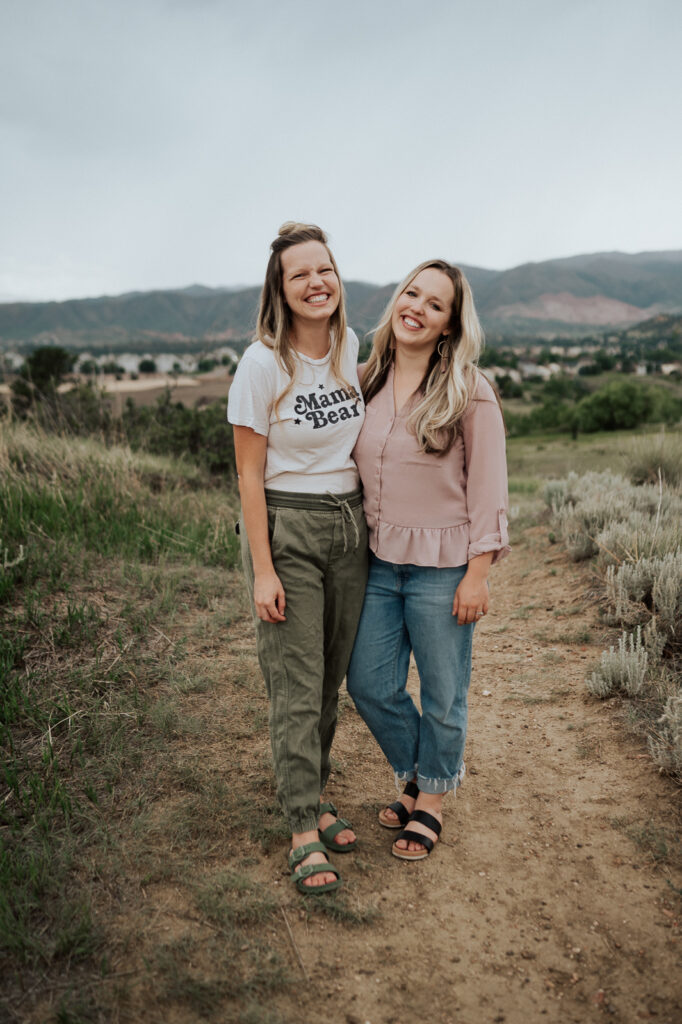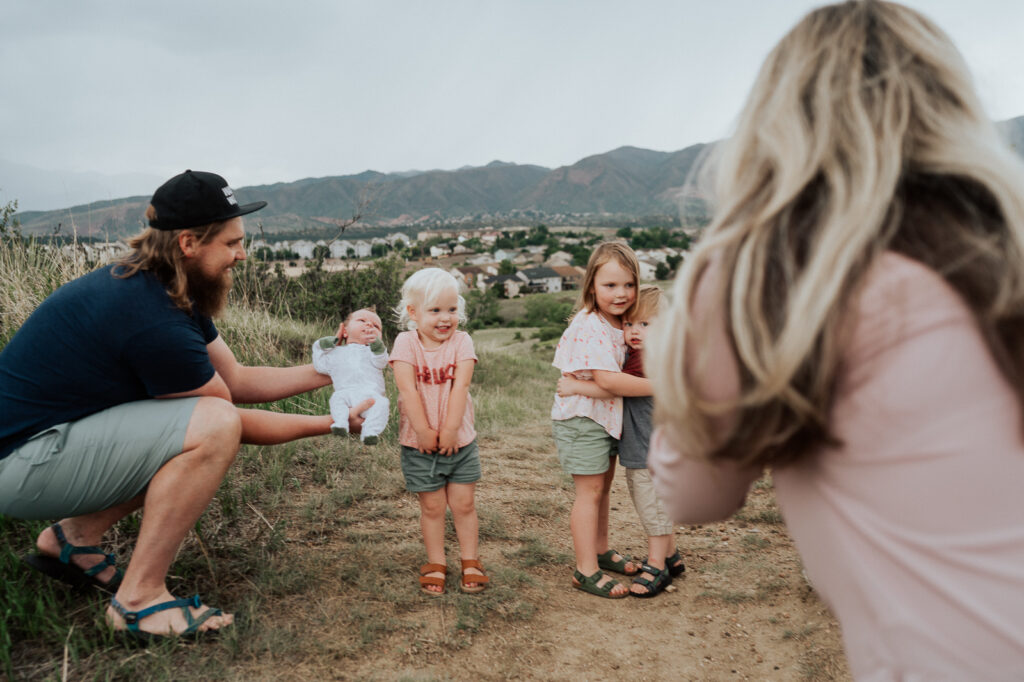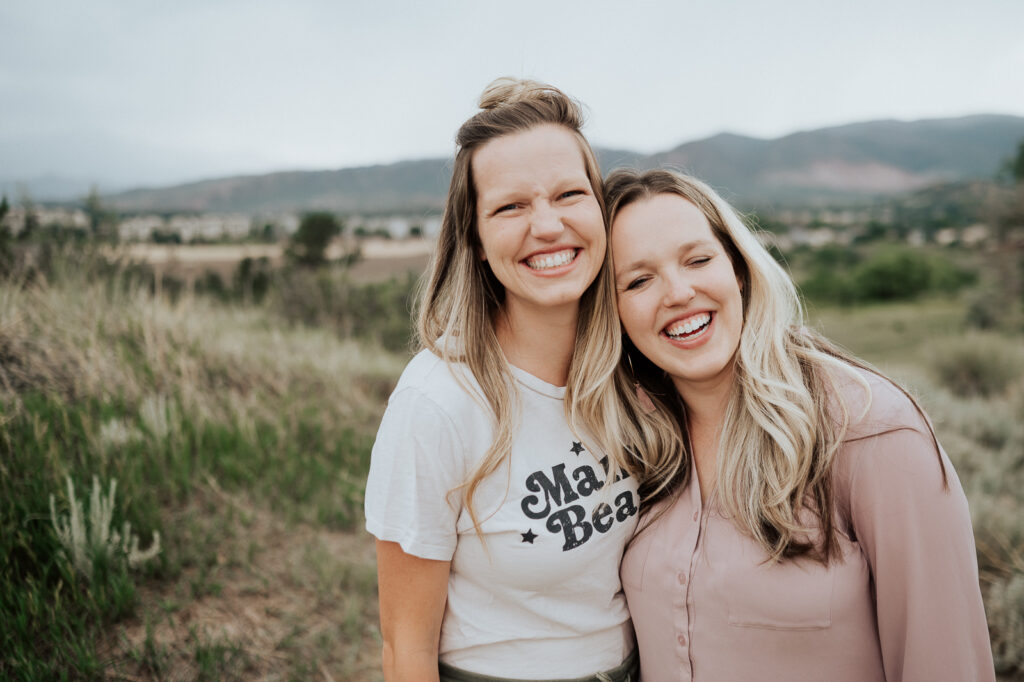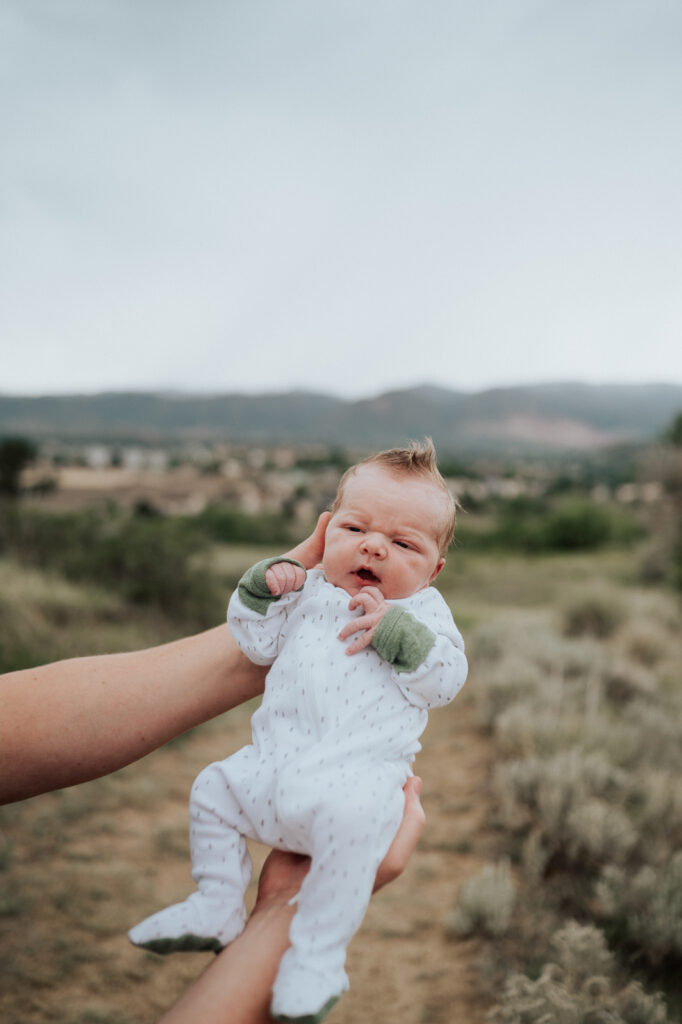 As you can clearly see, they turned out ADORABLE! Should I print it and frame it? Yes, I probably should! When Millie & Judah met for the first time, we threw them all in the crib and took photos from above. That was not going to work out this time so we got the dads to be baby holders on the side for the cousin lineup! And it was just happenstance that all their outfits matched so nicely!!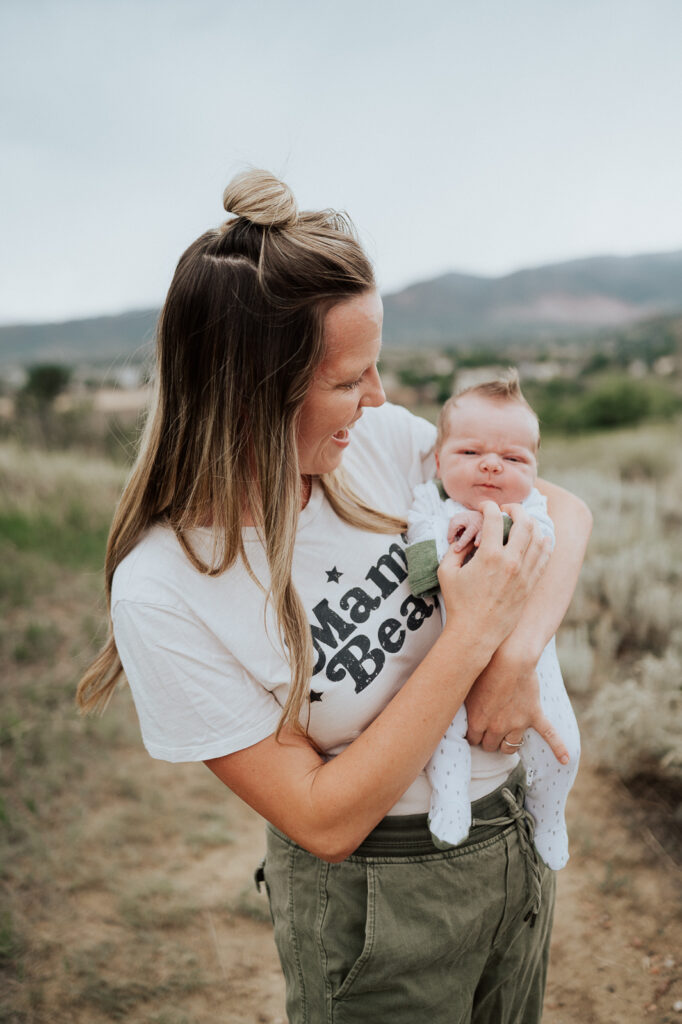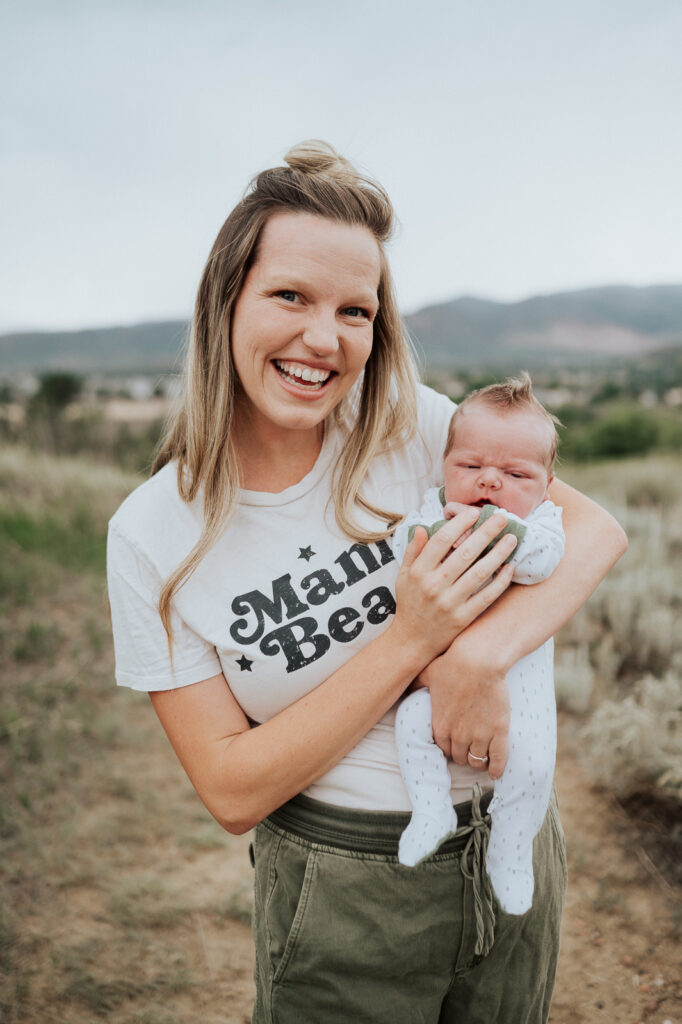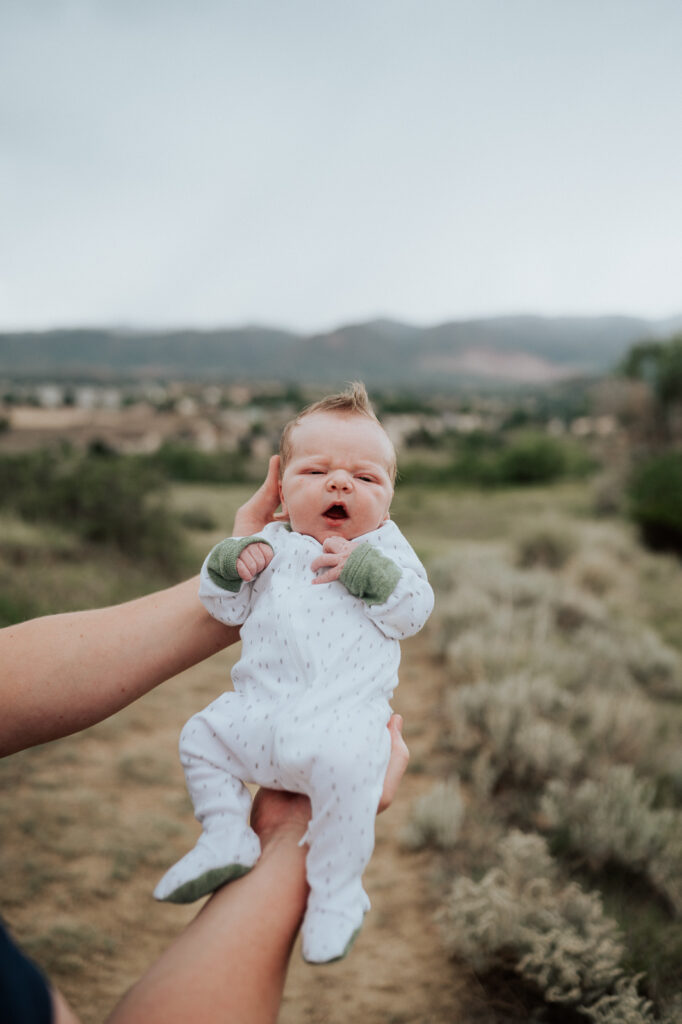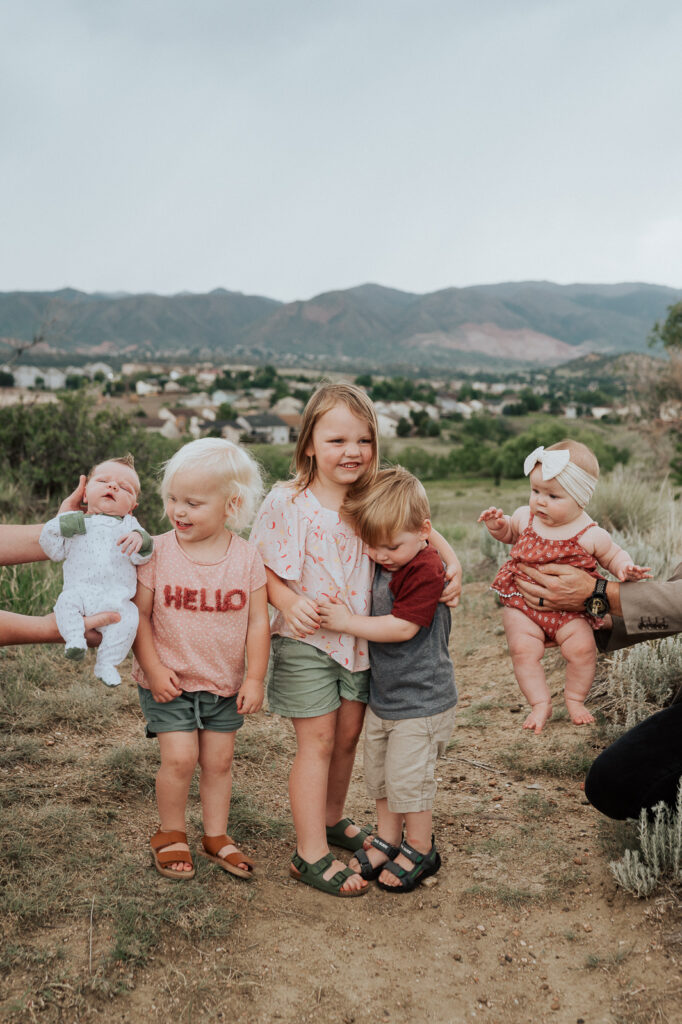 The big kids are getting so big and Naomi even looks huge next to Thorin! Is crazy how fast they grow! I love these photo from Kansas City one year ago & Disney World in 2020 because you can see the growth. We don't get tons of cousin time since these cousins live out of town but we always maximize the time we do get and I love that these kids of mine have cousins so close in age to them!
PS: How adorable is our little man?!?! We just cannot even!