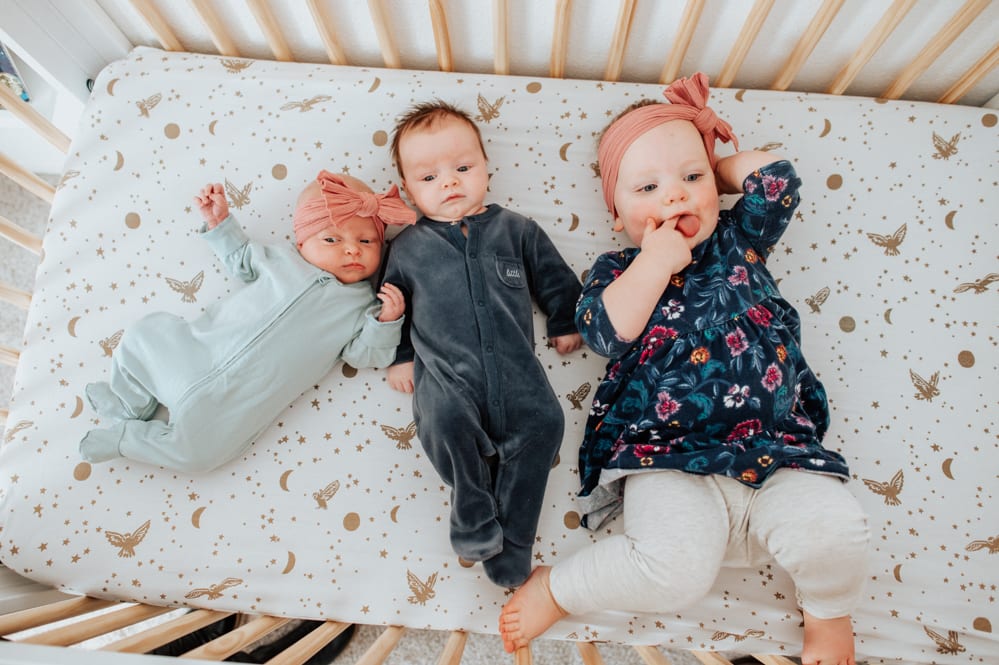 My sister came into town this week and it was magical. When I found out I was pregnant, I was so excited to be pregnant the same time as my baby sister but sad that I wouldn't be able to fly out when we baby was born because we were only 6 weeks apart! With pregnancy, newborns, & jobs, I figured that the soonest we could get these cousins to meet was March/April. But then Becca decided last minute to hop on a plane her last week of maternity leave and visit us here in Colorado!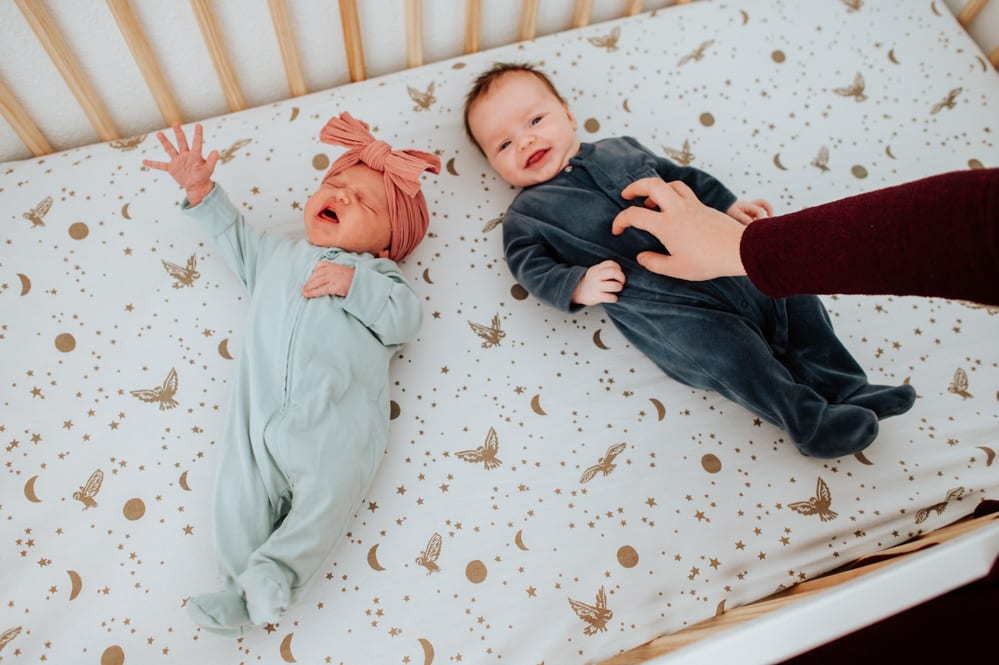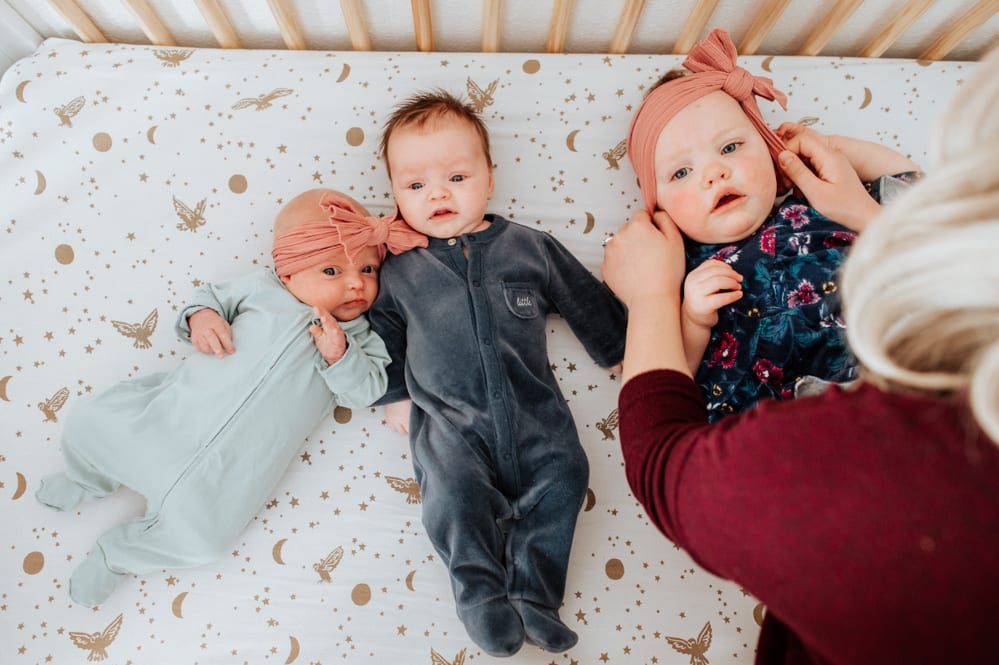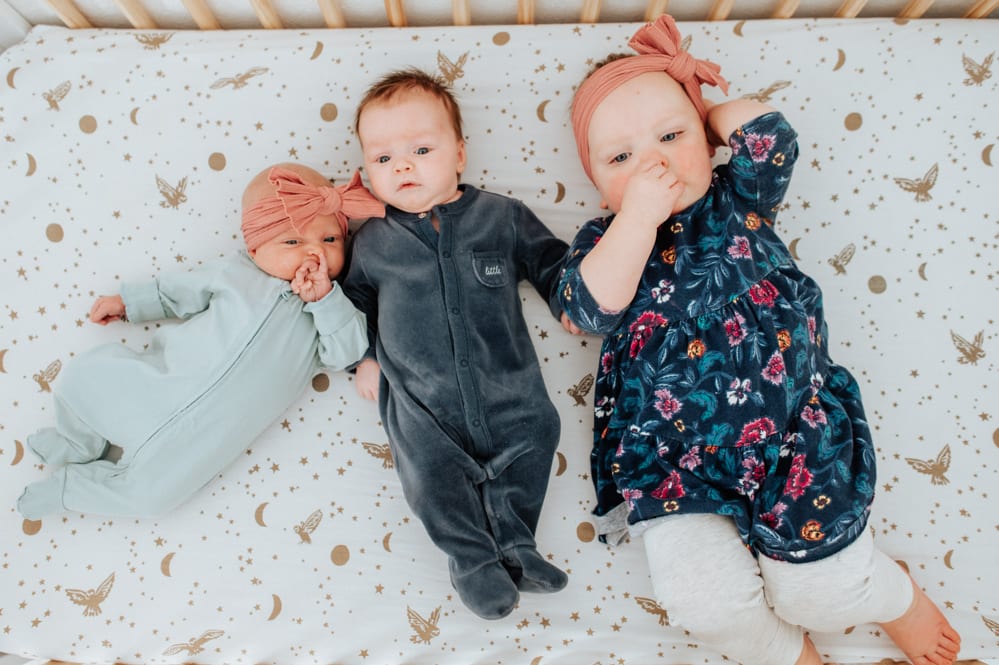 We spent a lot of time hanging out on couches nursing babies, changing diapers, taking turns chasing Hilde around the house, finding deals on baby clothes, and taking three times as long to get out of the house to go eat but it was a blast.
(Quick note on the last picture… why are my girls both posing with their hands on their nose?!)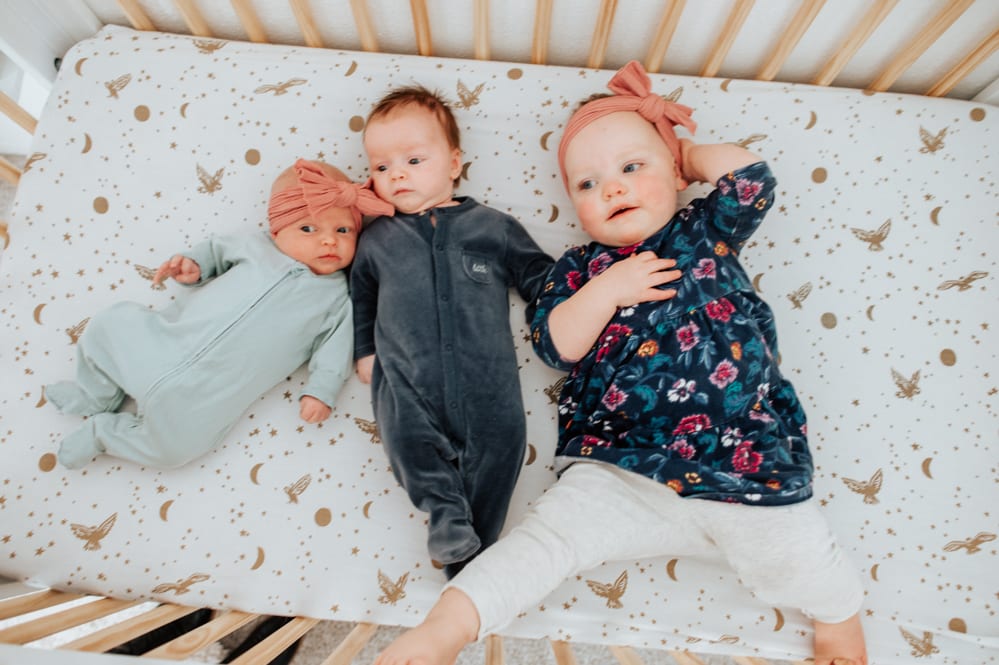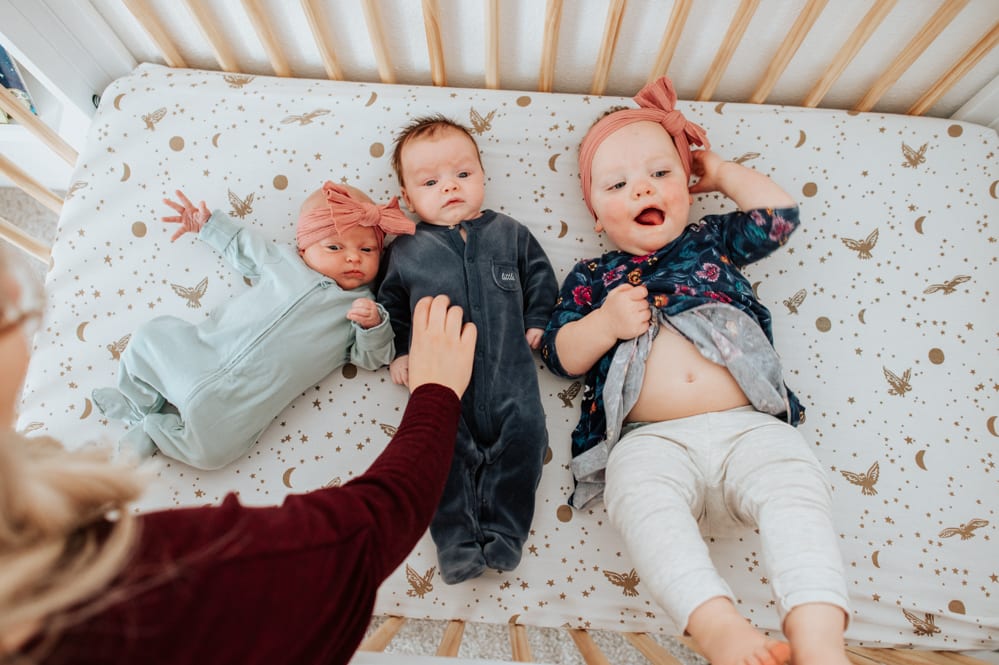 We took bunches of phone photos while babies were in arms or running around, but this girl wanted a cousin picture. None of them will remember this first meeting but the will have pictures to look back on. After trying to figure out how to safely get two newborns and an active toddler in one photo, we just went with the crib and adult arms for protection.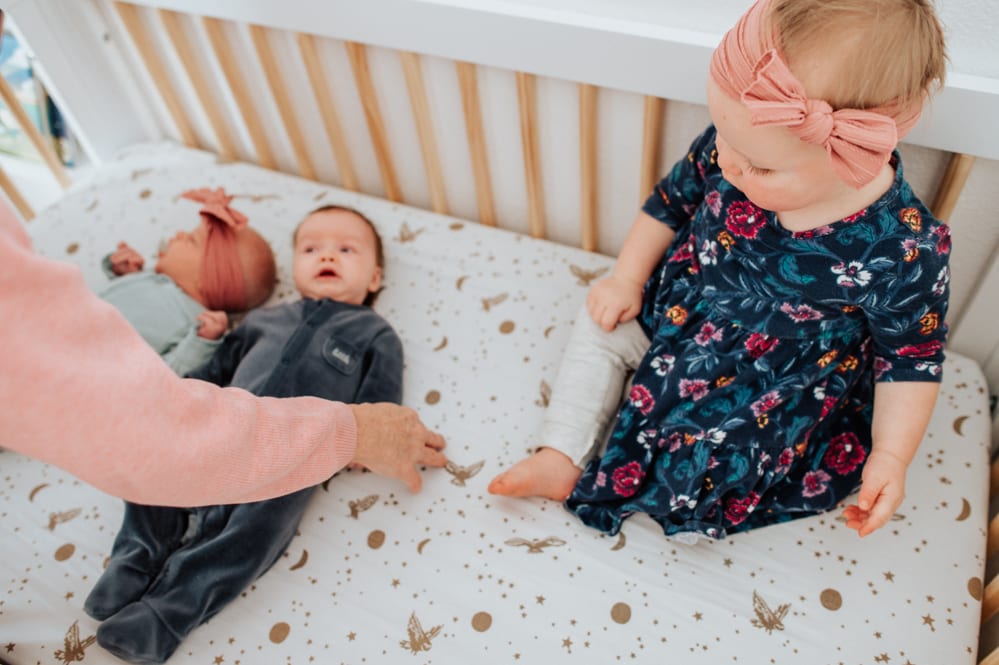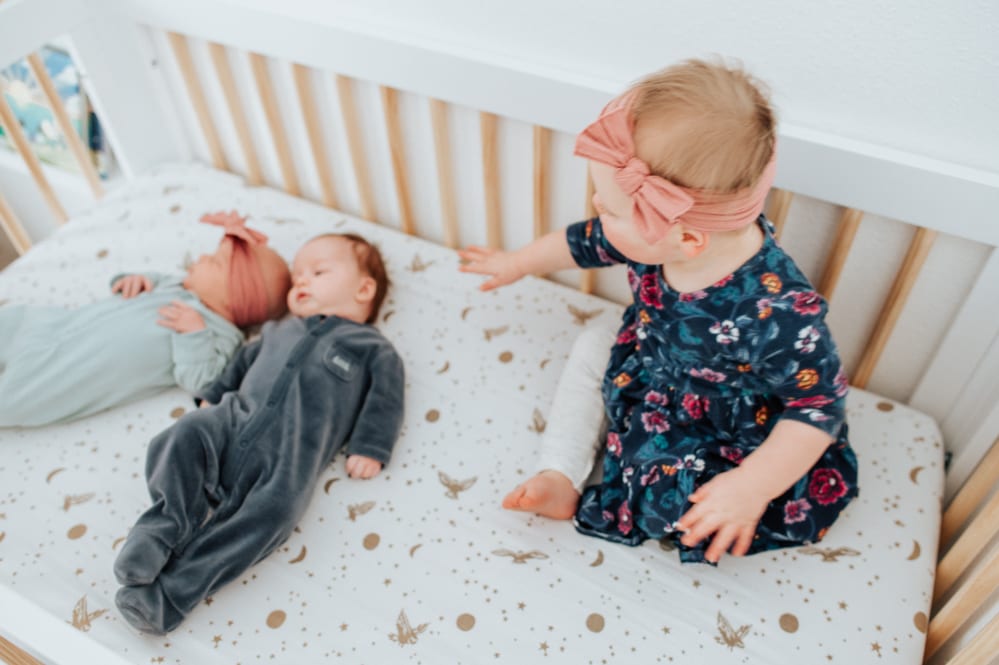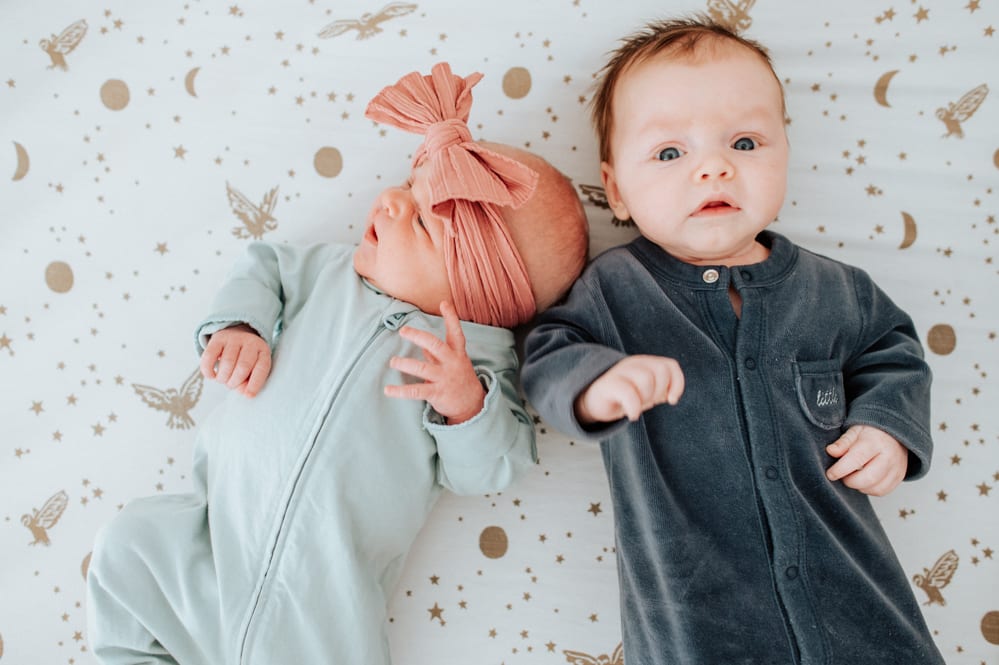 Millie (2 weeks), Judah (8 weeks), and Hilde (75 weeks). One of these three spit up all over their first outfit and the first crib sheet, another one pooped through their outfit, and the third couldn't sit still. But we officially got pictures of all the cousins on the Ridings side minimal tears involved!