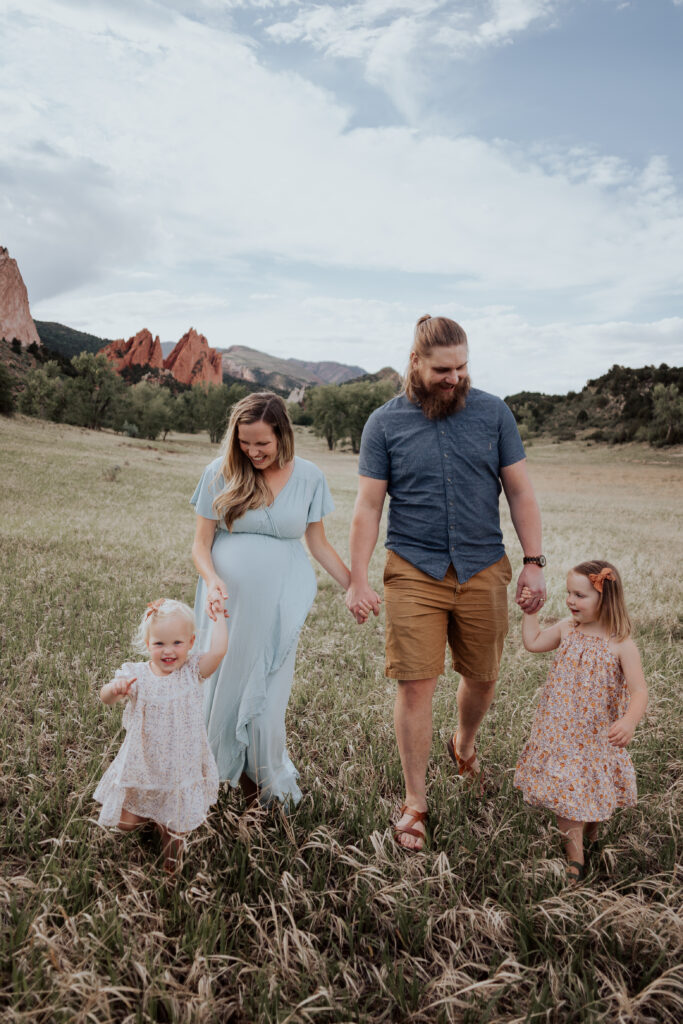 Alternate (and better for search engines) Title: Our Family Maternity Photos 😉
I sit here writing this post at my kitchen table. The windows are open and the smells and sounds of a thunderstorm surround me. We've been getting afternoon thunderstorms all week and I've been so grateful for them. They remind me of my childhood when they rolled in every afternoon on the dot. I'm a week away from baby and the girls are with grandma and while I have a lot of things I could be doing, I'm just enjoying sitting and typing.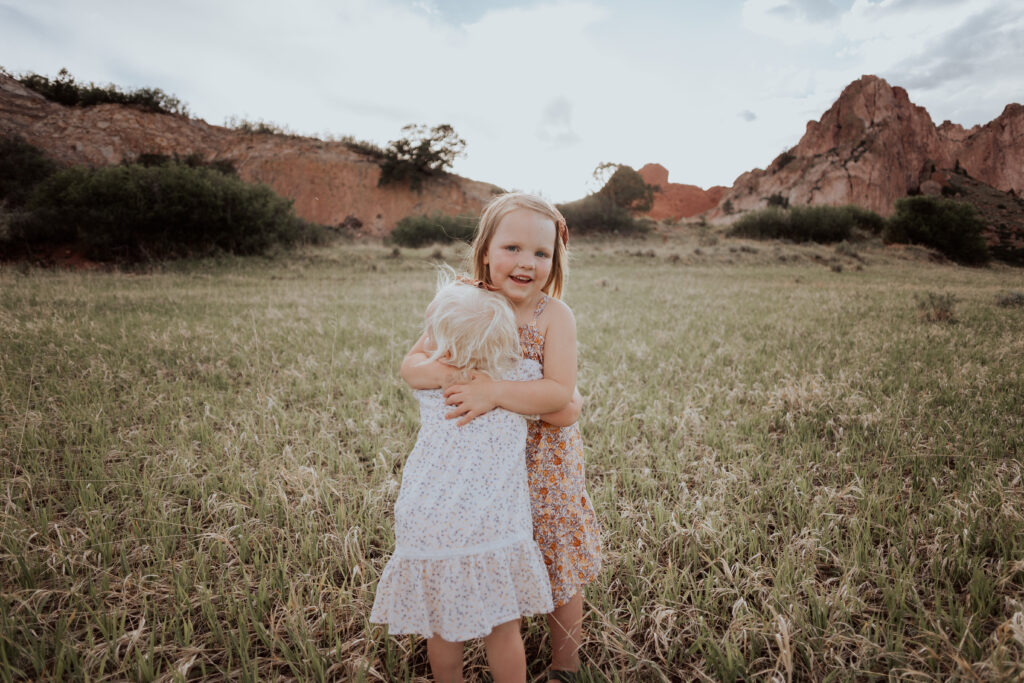 Did I tell you yet we're having a BOY?!?! I've had lots of posts and ideas in my head this pregnancy but less on my camera and the screen! I probably should have done a "we're having a boy!" blog post but here we are 39 weeks pregnant and at least I got maternity pictures so remember this season! We're just over the moon for a baby boy. Shocked – yes! Still processing how we are going to be boy parents when all we know is the girl life but so very grateful for how the Lord has blessed us.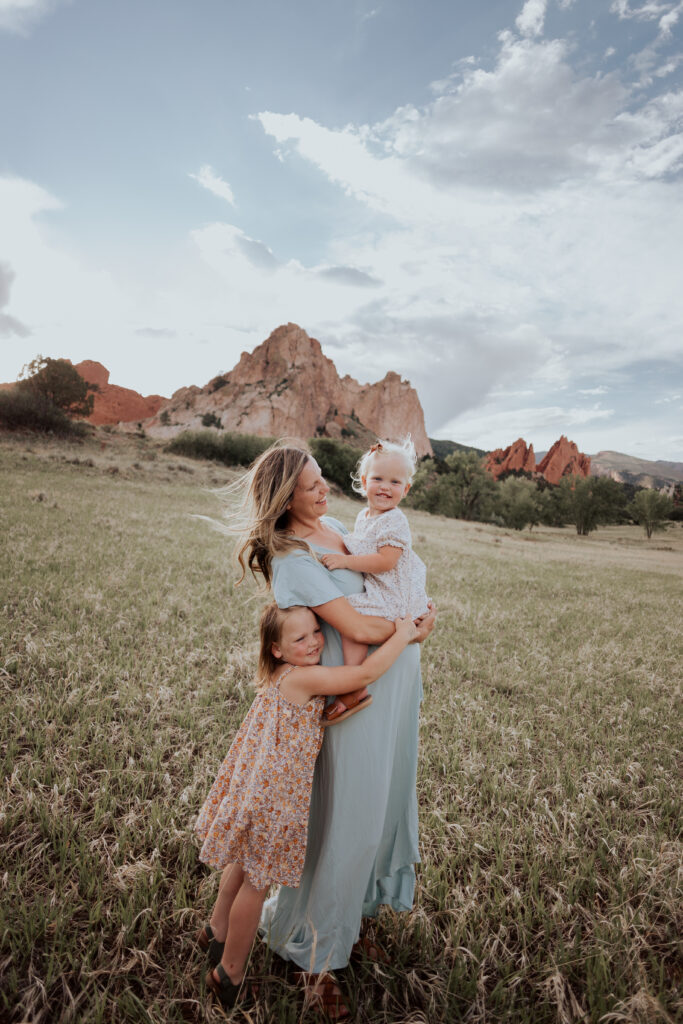 We've been working on the great room swap of 2022. Bruce's office to the shed, the guest bedroom to former office, and baby's room in the old guest room. I've been on a estate sale kick, so when we finally reveal all those rooms, you're going to like what you see! Lots of fun pieces and really intentional spaces. We need to continue the love into the girl's room and the playroom but it will be at an even slower pace 😉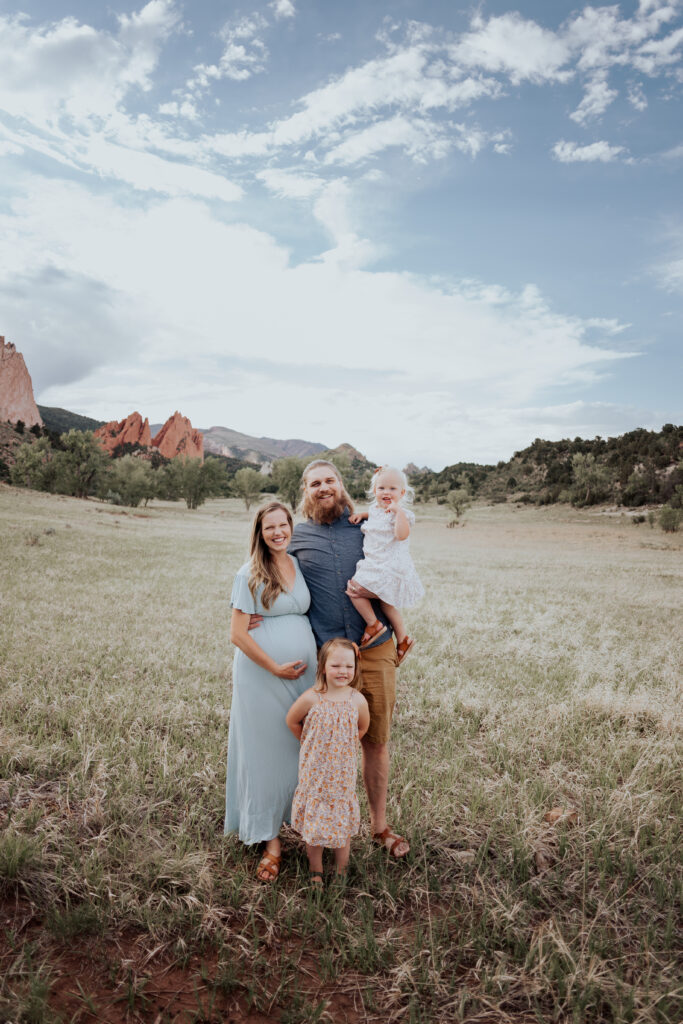 I asked my best friend Megan (of Megan Klackner Photography) to take some maternity pictures for us. Initially I think it was for the announcement, and then the gender reveal, but it ended up being a third trimester, look I'm really pregnant photo shoot because I kept delaying for better weather and more energy! I'm so glad I waited until the end and the summer weather because these photos all just melt my heart! Megan and I have been friends for decades now (which is incredible!) and she happens to be mega talented in the photography department which is just really a win for me.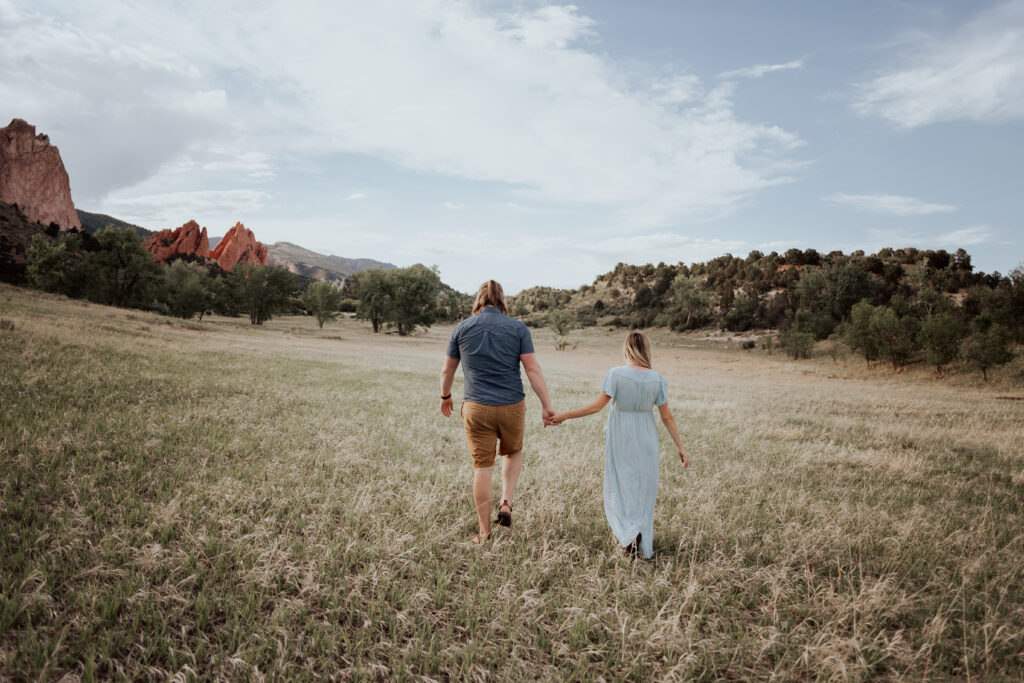 Speaking of Megan (or as my girls say, "Auntie Megs"), she has shared about her journey on her blog, but she is in the middle of adopting!! They are putting the money from all her photography sessions to this goal so if you are in Colorado and looking for a photographer, reach out to Meg!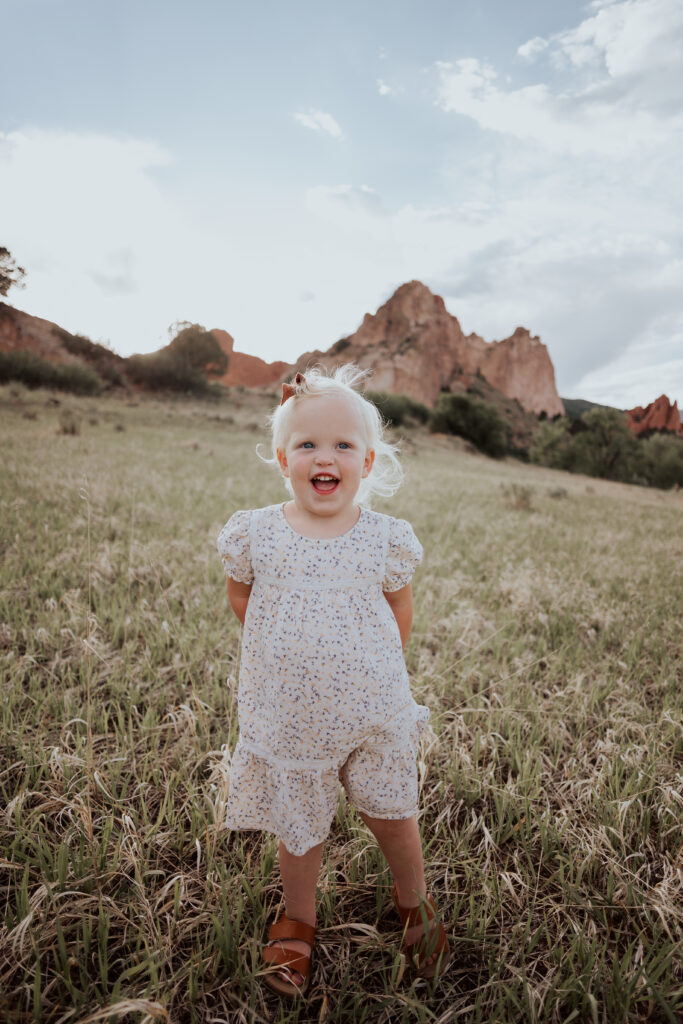 I don't have long before I need to pick the girls up and technically there are just 5 days until my scheduled c-section (unless I go into labor before then,) so the idea that more posts will happen between now and then feels a little far fetched. But I do have photos from our baby shower that I want to share and I do always do belly faces (Hilde & Millie) so fingers crossed we'll get that too! You know how I love tradition!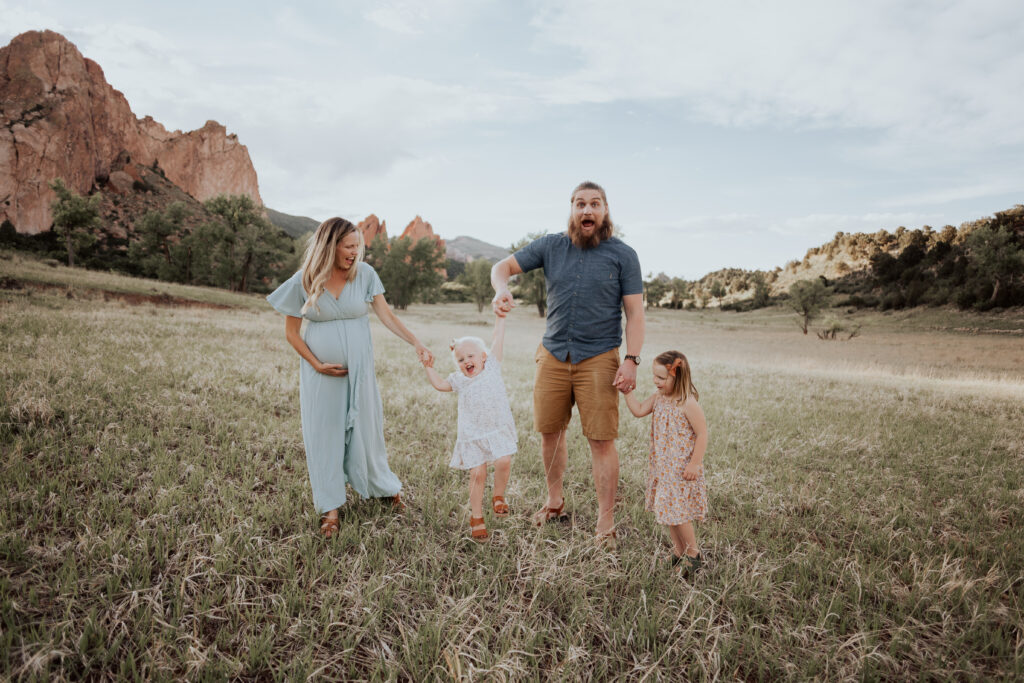 This pregnancy hasn't been the easiest for me. I think it is a bit of my age (hello mid 30's), some the fact that this is my third pregnancy, and a good chunk having two very active toddlers. The combination of all that has led to not only a different physical pregnancy but a different documented one. That and the fact I gave up Social Media when I found out I was pregnant! Hilde has pages of posts, Millie has less (but still about 15), and baby boy has even less (like 3?!). That's why I am so thankful for these pictures because at least I have these! And then I do plan on lots of baby pictures (that may or may not end up on the blog)!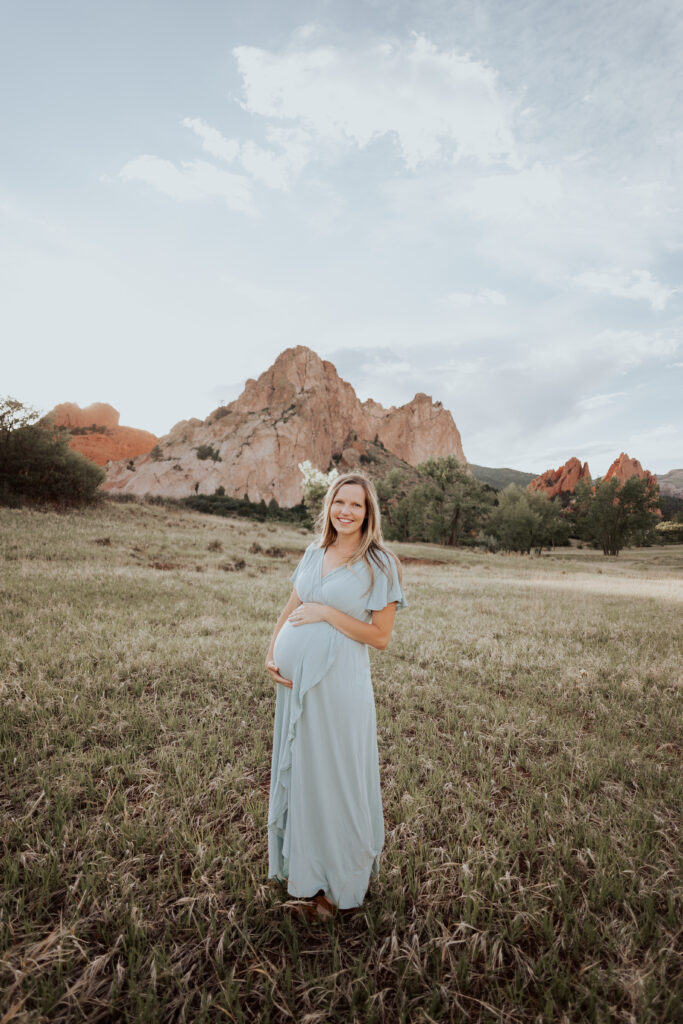 I'm trying to embrace the not always blogging and sharing life. It's not easy for this former influencer but it's good. And I know you know, that my lack of blogging doesn't reflect our lack of love or excitement for our little man but I just have to say it again – we're so excited to meet him and have him join our family!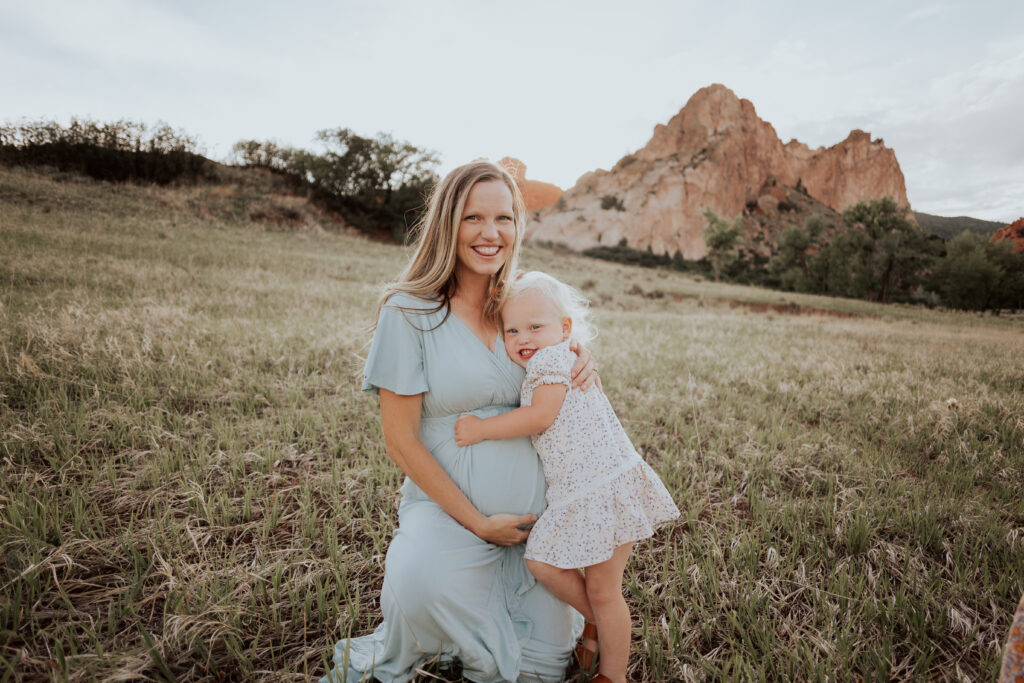 Bruce is clearly embracing a Norwegian Viking look these days to prepare for a son. Good thing too because his name is Nordic! Feel free to guess below – it won't be long before we announce it here! And while I am staring at photos of this man, I have to say, I'm so grateful for him. 10 years ago we were weeks away from our wedding day and now we are says away from our third child. Life has been an adventure, the Lord has grown and challenged us in many ways, and I have had my best friend at my side through it all. Parents of three, a family of five – "every good gift and every perfect gift is from above!" (James 1:17)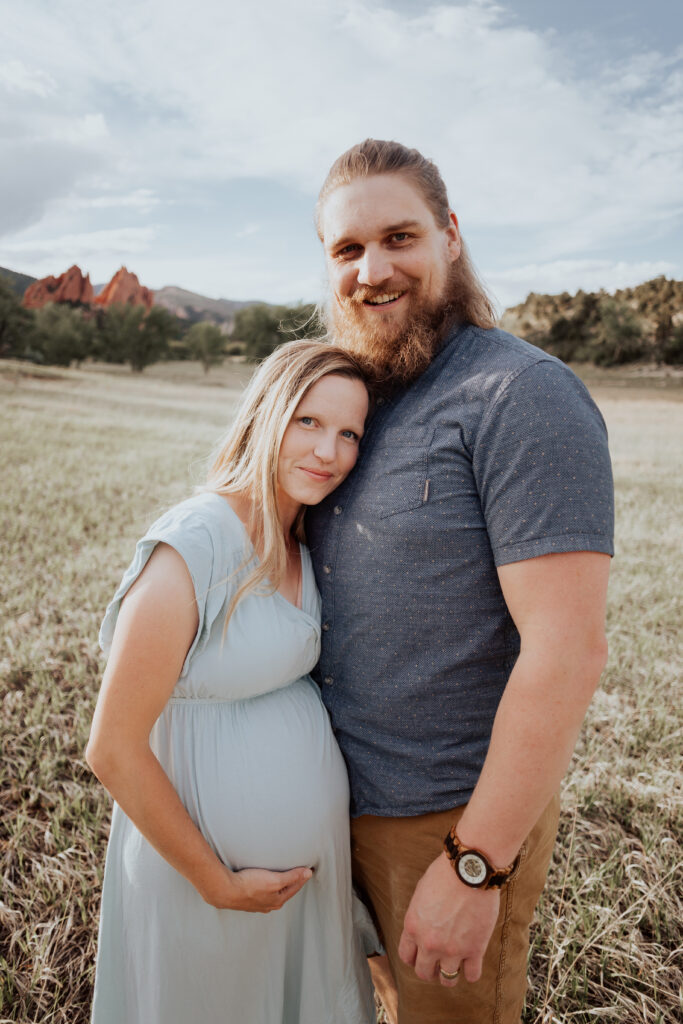 Great is Thy faithfulness
Great is Thy faithfulness
Morning by morning new mercies I see
All I have needed Thy hand hath provided
Great is Thy faithfulness, Lord, unto me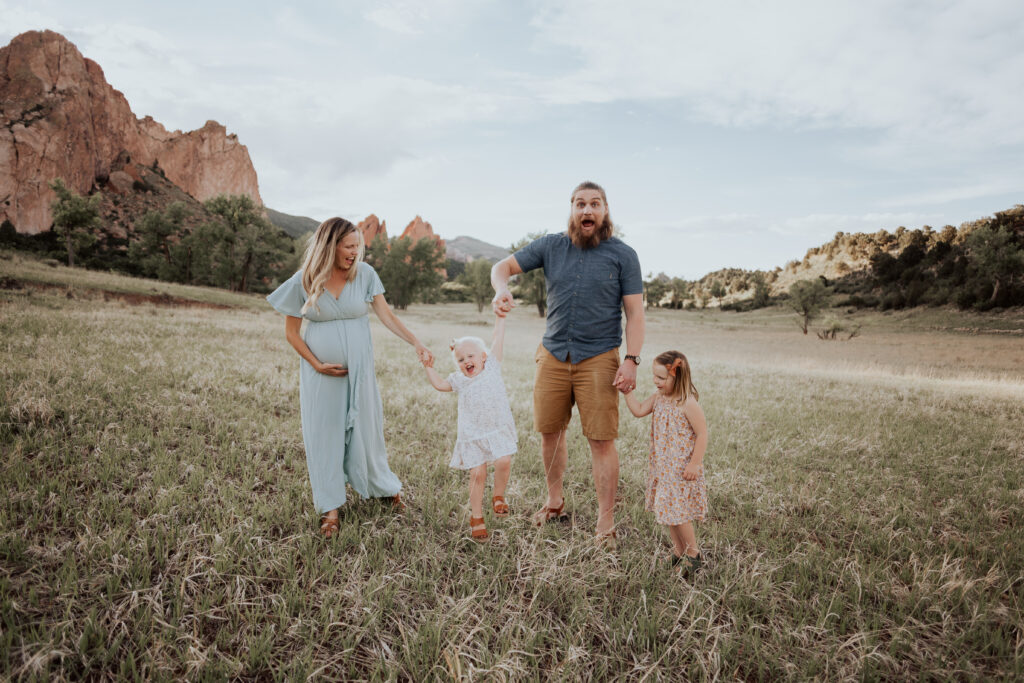 PS: Since we are having a boy, I did need to find some boy things for our house. I'm really excited about his nursery because it is unlike any nursery we've done! If you feel so inclined to help us on our boyhood journey, here is the link to our registry! HAHA!