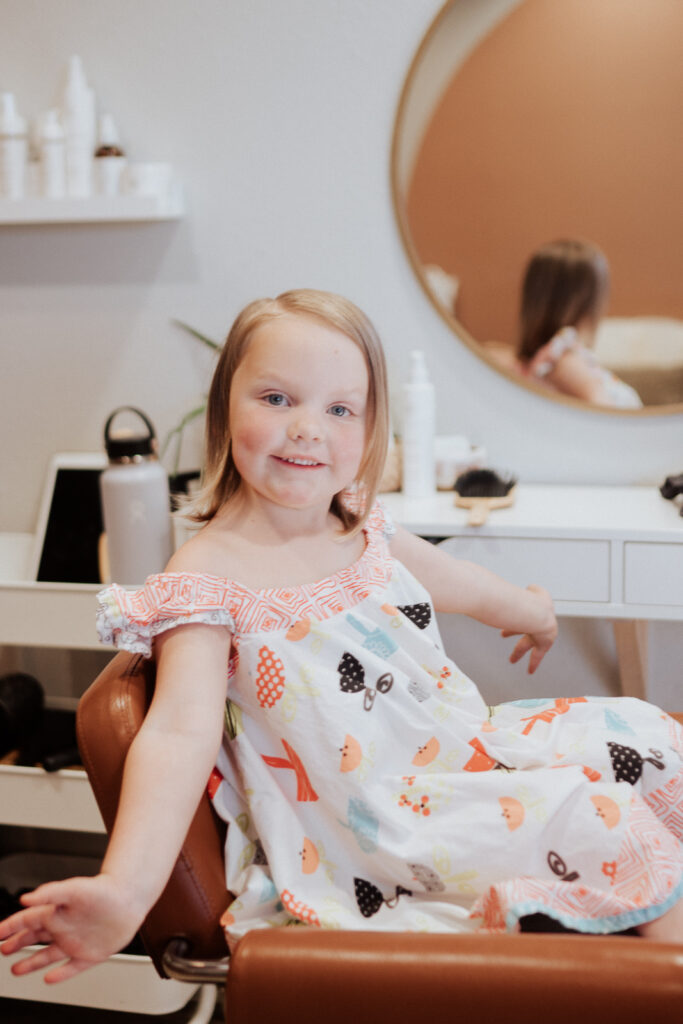 Now that I am nearly in my third trimester and officially off social media, I feel like my creative juices are alive again! Our deep dive into film photography has reinvigorated my desire to take photos all the time both on our new film cameras & also my trusty (and much more convenient) Z6! More than that, I've been reading like crazy (check out my Goodreads), my mind is overflowing with blog posts I want to write & articles I want to submit to publishers, and the pages of my journals are filled with reflections during my daily quiet times (that are not so quiet but more on that later!)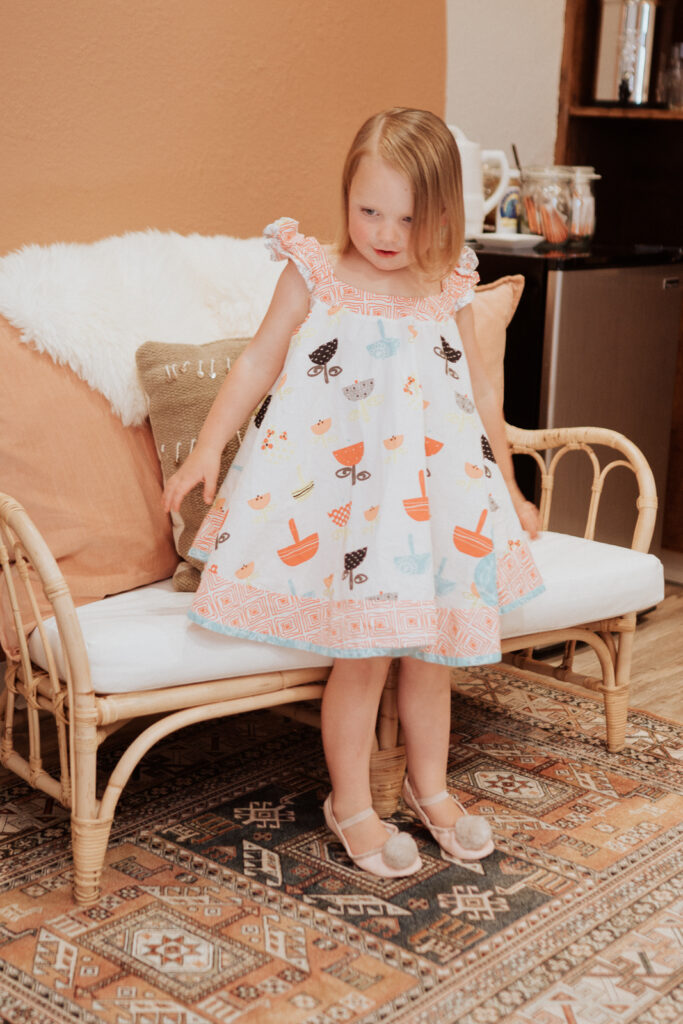 Whew, all that to say, I have so much that I want to share here! I am still a fulltime mama so I don't necessarily have the time to do all these things instantly but that is okay – I'm learning that there really is no rush. Especially with cutting out sponsored posts, I have no deadlines that I am forced to keep. I can write, photograph, scan, edit, and share when I have time.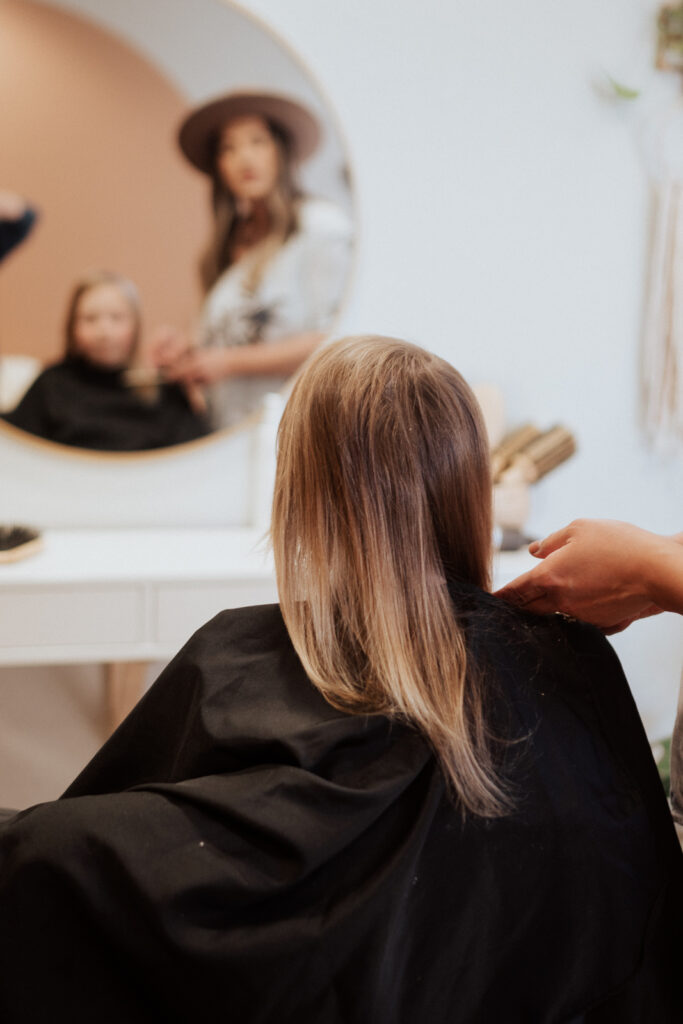 And today that thing I want to share is Hilde's first haircut. We've waited a long time for this moment and Hilde was truly overjoyed to meet this milestone! We went to my favorite local hairstylist Sam of Wildflowers & Roses. I have been going to Sam for the last several years (ever since I started coloring my hair!) and I was so excited to bring Hilde for an appointment of her own!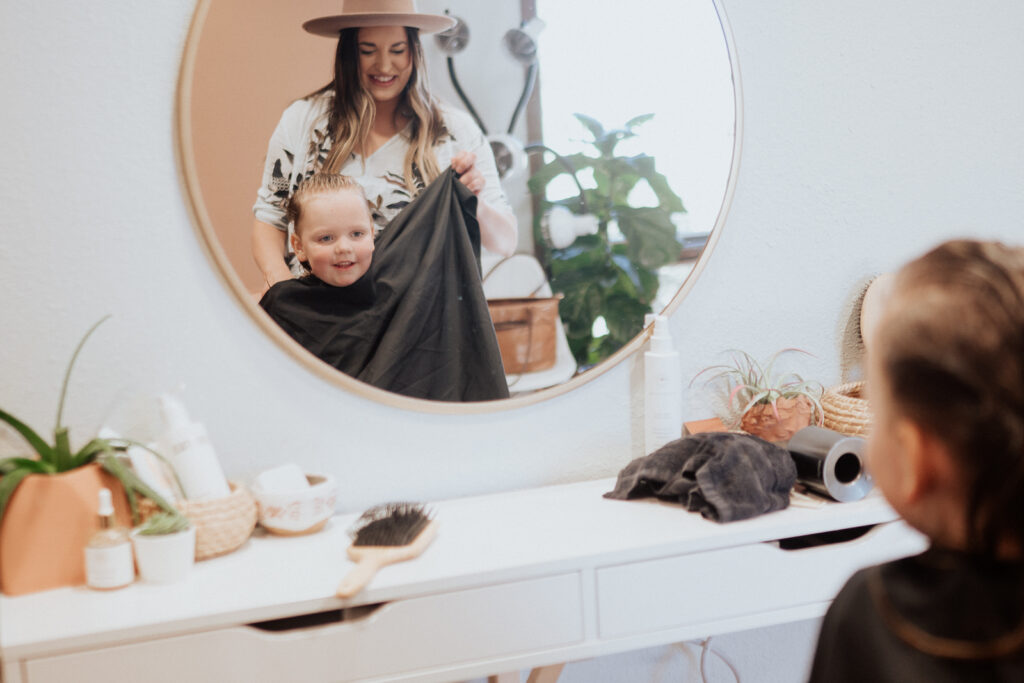 I think it was an episode of Bubba Guppies that got her on the haircut train – either that or a book we picked up at the library – but either way, once she realized that people could go somewhere for a haircut and pampering, it was all she could talk about. I looked into those kiddy haircut places but they were all far from our house and didn't have great reviews. Plus a bunch of them still had weird COVID regulations or didn't do sink washes for kids (which Hilde REALLY wanted.) So I figured I would ask my girl Sam about kids haircuts because I knew that would really be the best place to make this memory!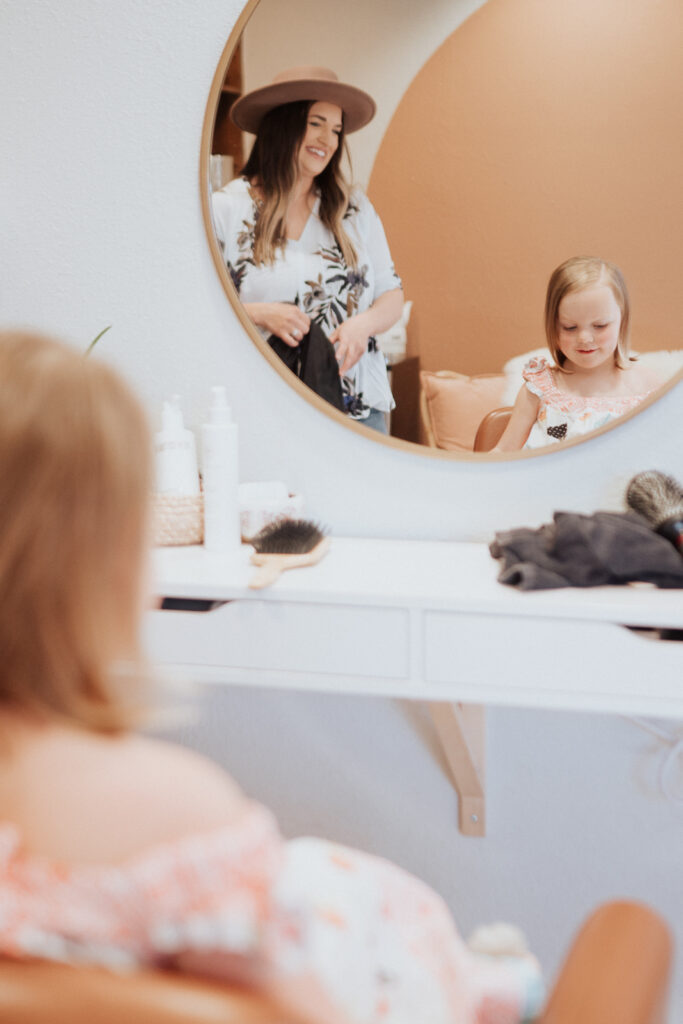 It was lovely and perfect and Hilde enjoyed every moment of it! I'm so thankful I brought my camera with us for these photos! And on the way home, we busted out the film camera for a little photoshoot at the overlook while we still had some mama & Hilde time! I feel like there is a huge difference in clarity and sharpness between my digital camera and my film photos. I wonder if that has to do more with the lenses/ camera I am using in film or the film itself? It's a journey for sure but a fun adventure. It's good to learn something new and just practice, practice, practice!