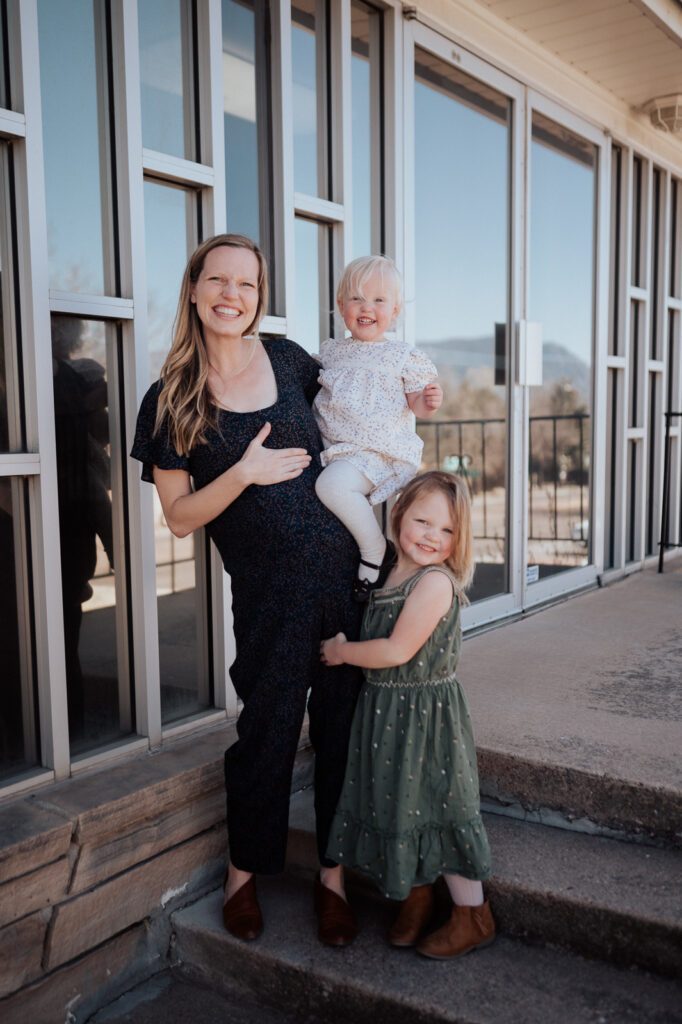 Happy Easter from the Mayberrys!! We had a festive and eventful Easter Sunday gathering and celebrating our Risen Savior!!!! And both of our girlies baptisms! It is a joy to see these girls grow and grasp the holiday even more. When we were on our way to our family Ester luncheon, Hilde proclaimed to the whole car "God was in the tomb with a big stone but then there was no God there because he was not dead anymore. He was alive!" To which we responded – He is alive! Amen! Seeing my children learn the Truths of scripture and grasp not only this special holiday but other teachings and promptings of the Holy Spirit brings me so much joy I never knew before. My heart deeply resonates with John's words in 3 John 1:4, "I have no greater joy than to hear that my children are walking in the truth!"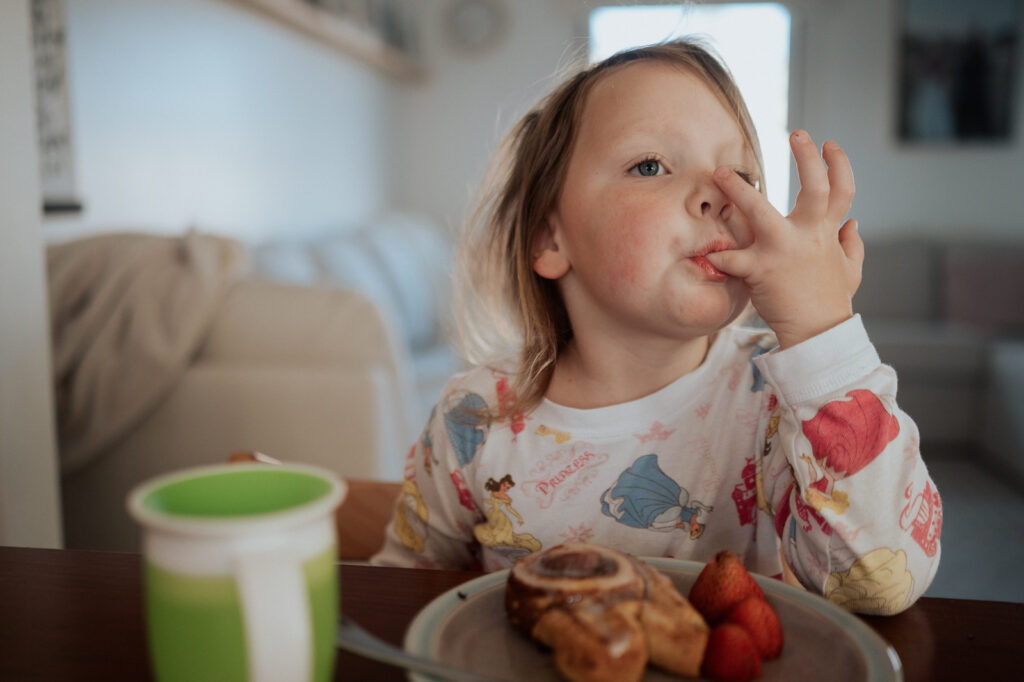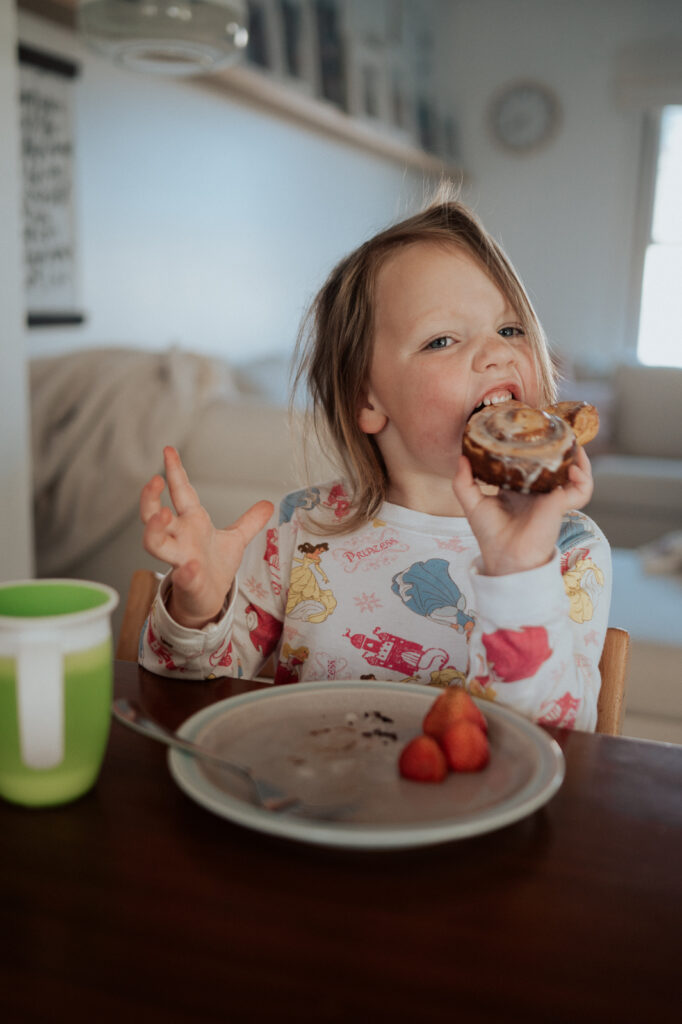 The morning started with bunny cinnamon rolls because I felt like being a little extra. We missed a lot of "extra" during the first half of my pregnancy so it's fun to feel well enough to do little things like this again. The girls were unsure what to do with a whole cinnamon roll and mostly just ate the strawberries. I don't mind 😉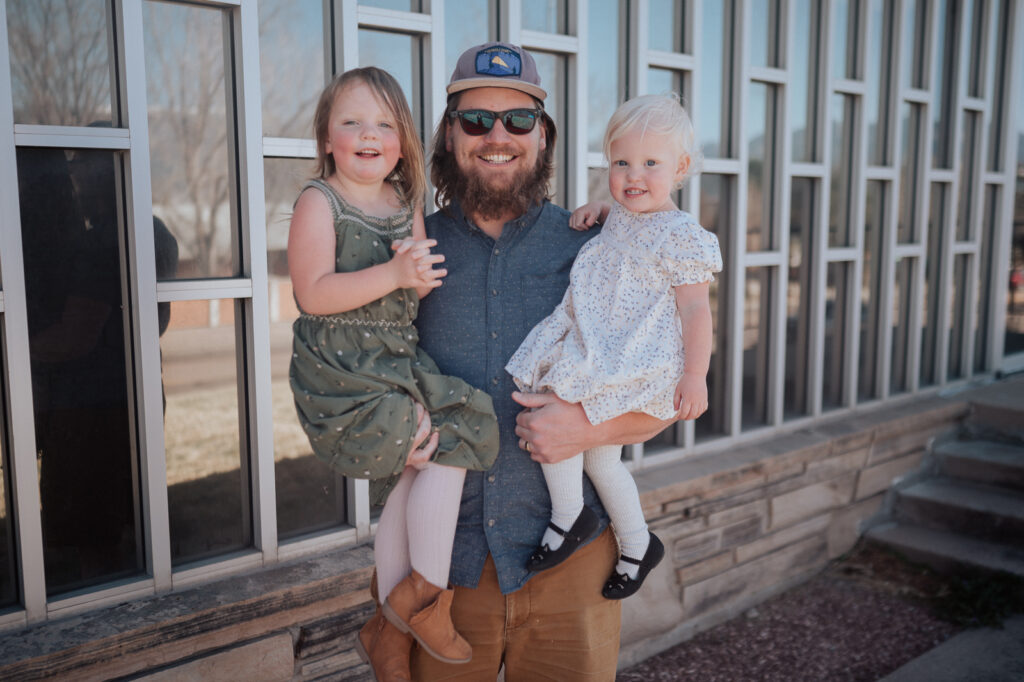 After breakfast we went to church and didn't get a family picture because that felt like too much work for me but the service was great and both Bruce and I cried during the great noise & worship! We do need to get some family photos with baby bump at some point but that day wasn't today! Haha. Following church, we went to my in-laws where my parents joined us after all their services (pastor life) and also cousin Elsie, Tante Greta, & Uncle Brad.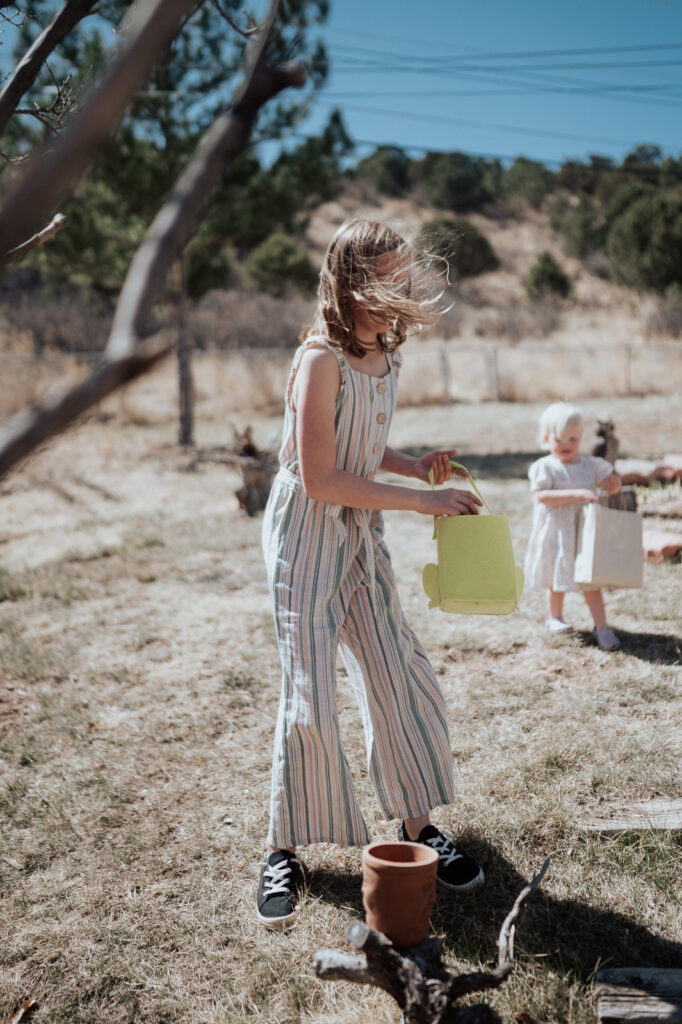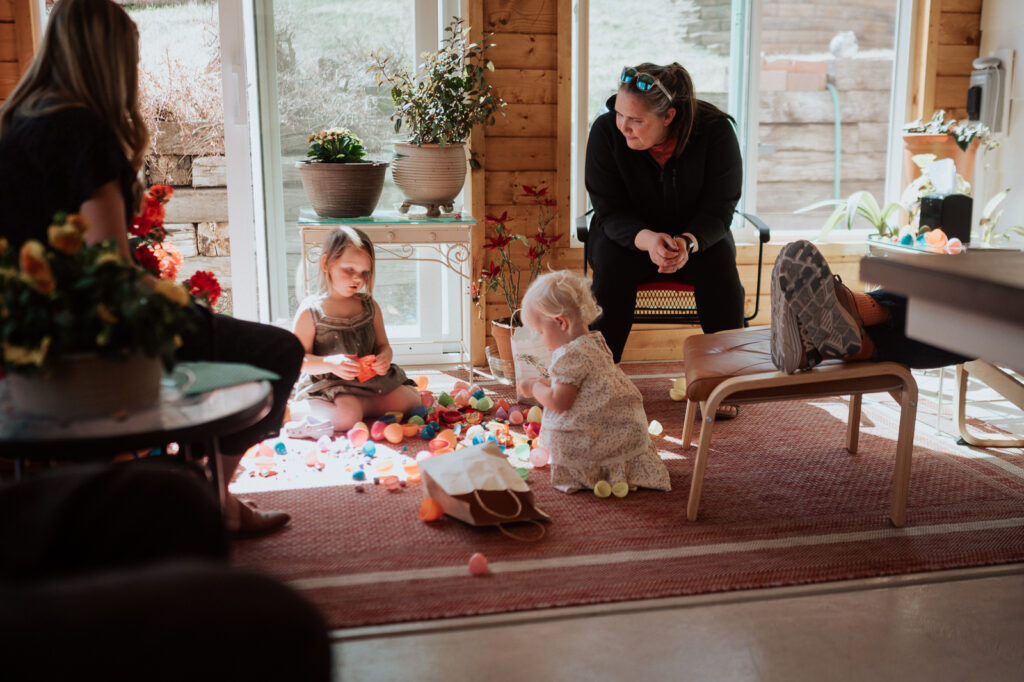 I took all the above photos on our z6 but we also brought our film camera since we're learning & a bit obsessed with it!
Easter on Film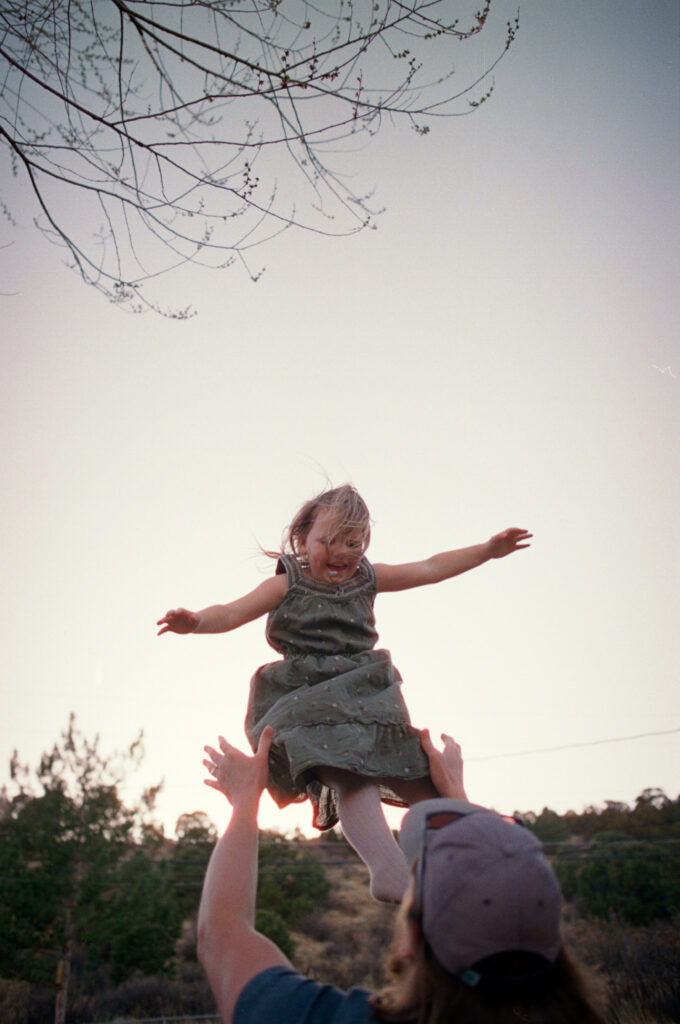 We shot these on our Nikon F5 with Portra 800 setting the ISO set to 200. It was our first dive into the Portra films which are all the rage in film photography and I think we got some scans that are not too bad. We also took a leap and purchased a scanner to scan our own film because we were not satisfied with the scans coming back from the two local places we were using. More on that later, but these are scans we did on our own and they turned out better than the ones we got back so that makes me a little more hopeful in our film photography capabilities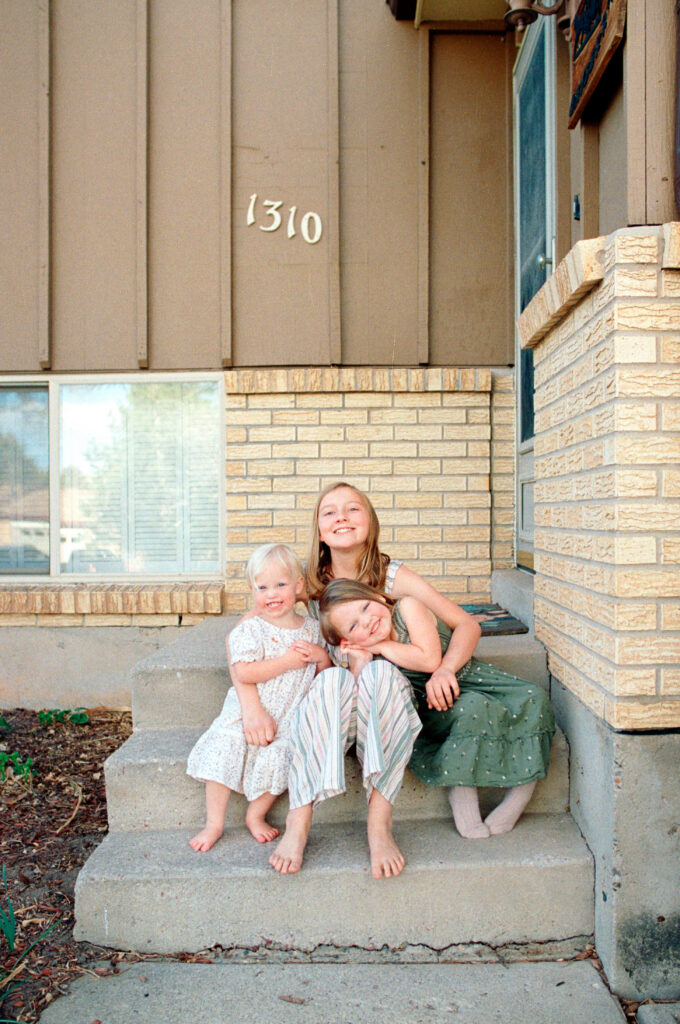 The funny thing about film photography is that you have to wait until you get the film developed and then the scans to see if your photo even turned out! It is a much slower process that is good for me. It reminds me to slow down, pay attention, and remember the little things. These jumping photos were a risk because we only took one of each, but I'm fairly happy with the lighting & focus so I'll count it as a win!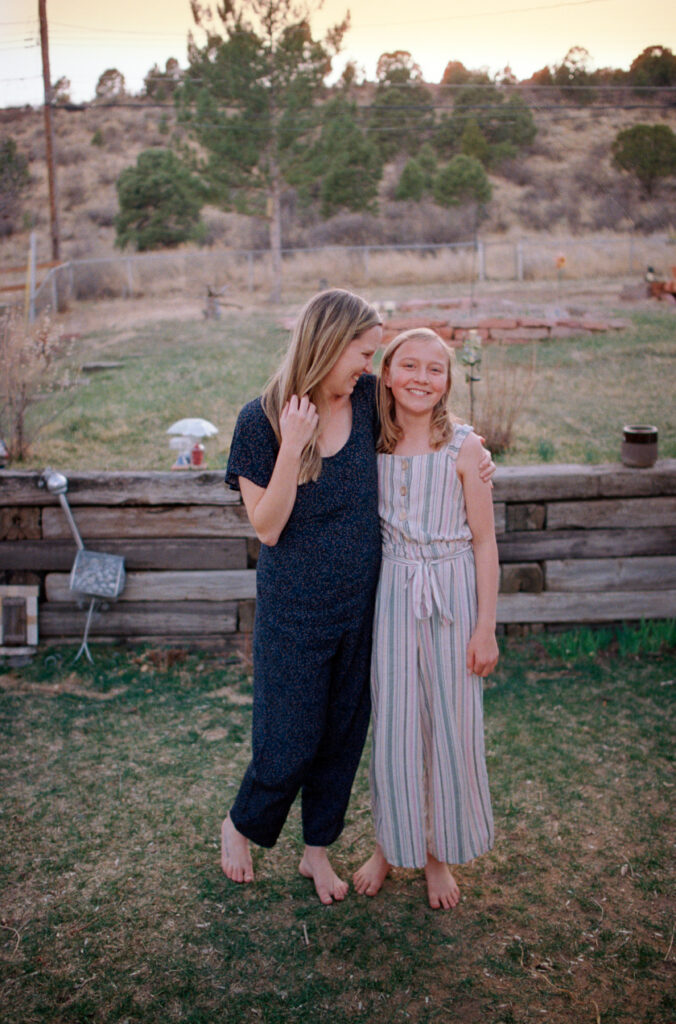 Quick note: This is one of those photos I just wish turned out better. The focus is slightly off and that makes it grainier than it could have been. Below you can see photos when the focus is sharp but I'm still including it because would you just look at my adorable girls?!!?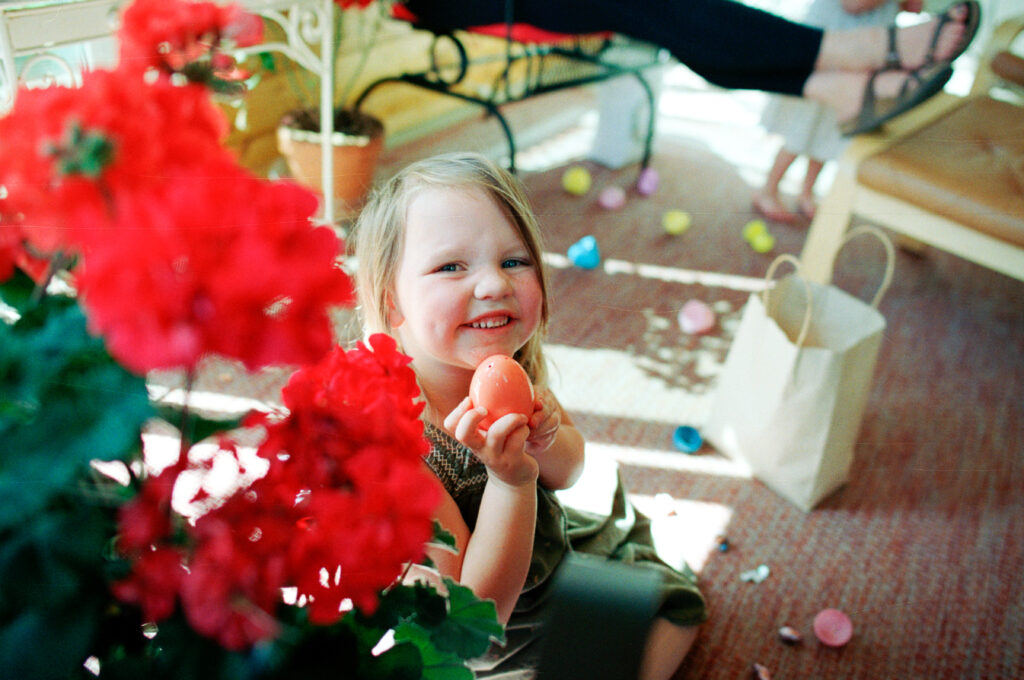 Another thing that I am personally trying to do when it comes to film photos, is create film images that feel on brand and style to me and my photography. You can do this by how you choose to shoot your image (lighting, framing, etc) but also by the film stock you use and the level you rate it in your camera. I have a feeling Portra is going to end up being my go-to but you never know until you play around and try new things!! Letting myself be a little braver this year as we try to learn film photography!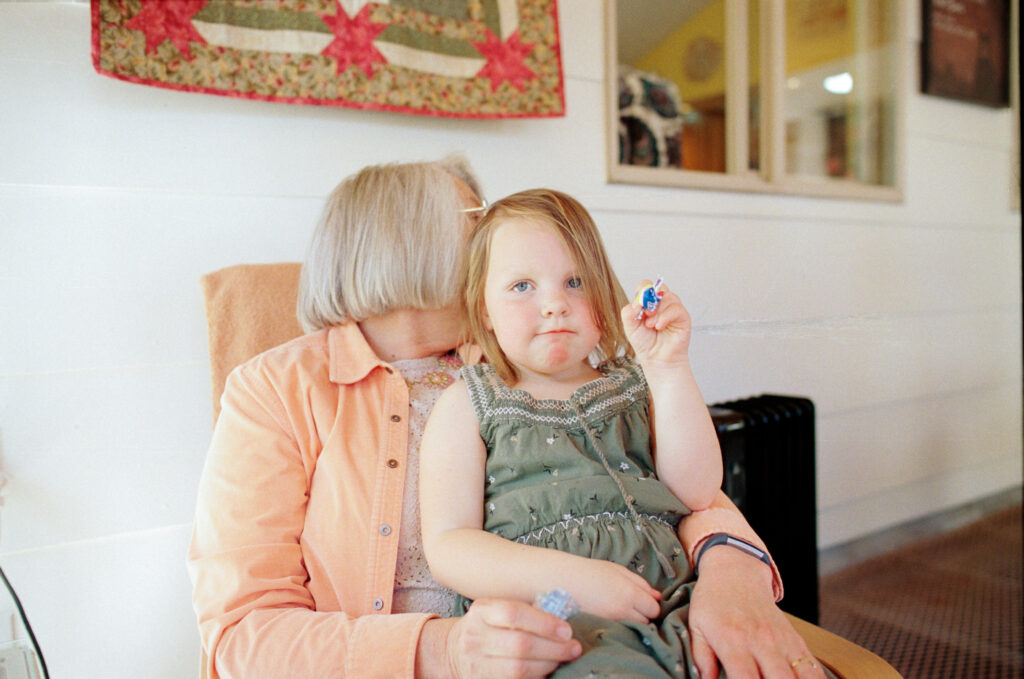 These photos don't feel unrelated to the ones on our digital camera, so I am thinking we're getting there! And while you can mess up the lighting/ framing on a film photo, you can also do it on digital too. I wish I changed some settings in the photos of Bruce and the girls. I still love them but they are not as sharp as I would have wanted them to be – photography is always a bit of a risk and a learning curve!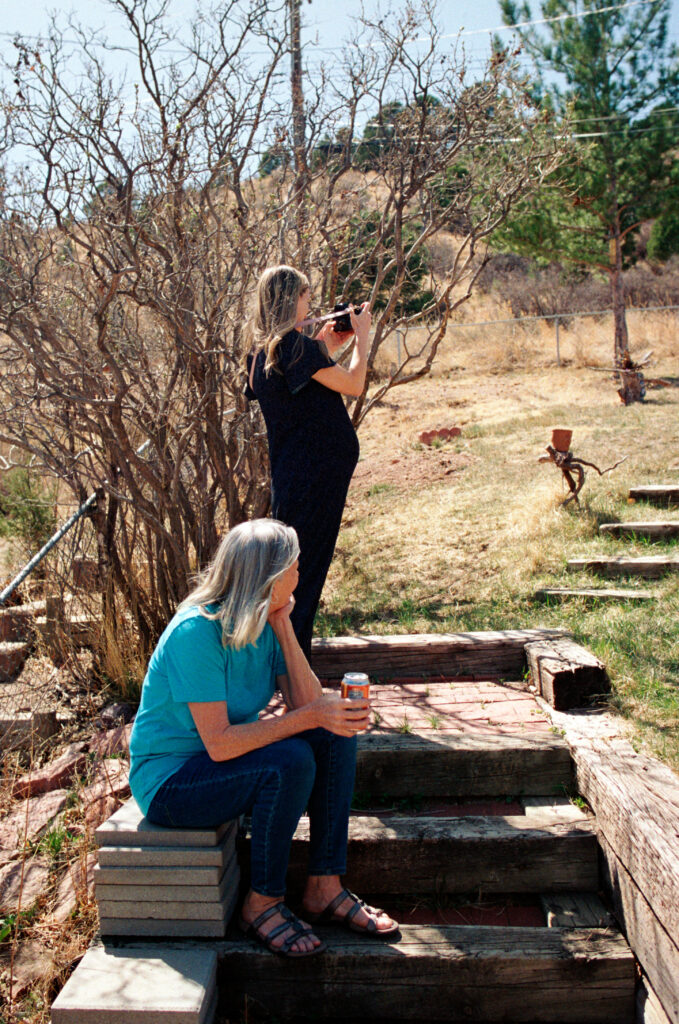 What photos are your favorite? Do you see the difference between our digital camera and our film camera?