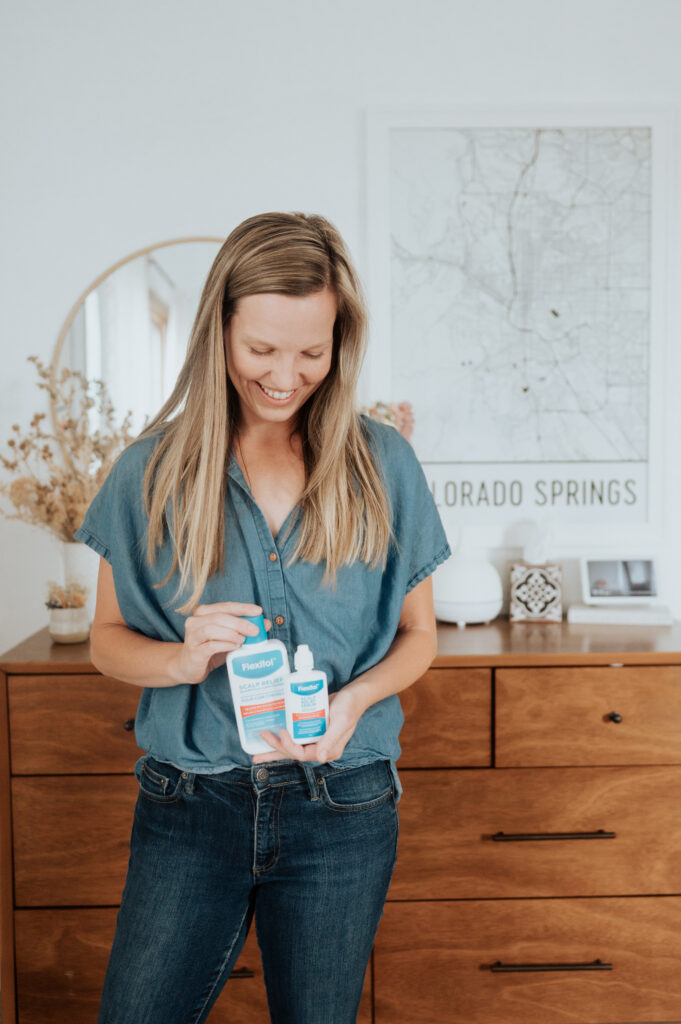 This post is sponsored by BabbleBoxx on behalf of Flexitol.
For as long as I can remember, I've dealt with dry scalp issues. I often get eczema patches on my scalp and deal with dandruff when I am not super proactive about what shampoo & conditioner I am using. I used to get really overwhelmed and embarrassed about it. I would try jumping into certain trends and products that were "proven" to give everyone perfect hair but they wouldn't work for me. It took me some time to actually own it and instead of chasing "beauty" start seeking health. As a Colorado girl who lives in a very dry climate and already deals with eczema and dry skin, it is imperative that I use products that treat the root issue because a healthy scalp grows healthy hair!
A couple months ago I switched to Flexitol's new tar-free, steroid-free scalp care routine designed and formulated specifically for those with eczema, psoriasis, dermatitis and dandruff. It's a Scalp Relief Shampoo & Conditioner and then a Scalp Relief Serum that you apply directly to the scalp on problem areas and eczema patches. I'm very impressed by the quality and effectiveness.
The Shampoo & Conditioner cleans and moisturizes while soothing the scalp. It contains anti-inflammatory & anti-itch properties and is, most importantly, steroid free! Those of us who know a little bit about eczema know that a good chunk of eczema products include steroids. These are not the best for long term use or use or necessarily safe for use on the whole family. My little girls both inherited my skin so I'm often keeping them in mind when finding products for our home!
What I love the most about this hair care routine is the Scalp Relief Serum which includes 2% colloidal oatmeal! I can put it directly on my eczema patches on dry or wet hair and it instantly soothes them while healing them. I've used other products that try to meet this need but they end up making my hair a greasy mess where applied – this one doesn't! I can rub it in and direct it to my dry patches and go on with my day! It works in minutes to relieve redness, itching, and swelling. And, like the Shampoo & Conditioner, is tar free, steroid free, and suitable for long term use!
You can learn more about Flexitol's products and find the scalp routine here.