This post is sponsored by Betty Crocker™ , but all opinions are my own.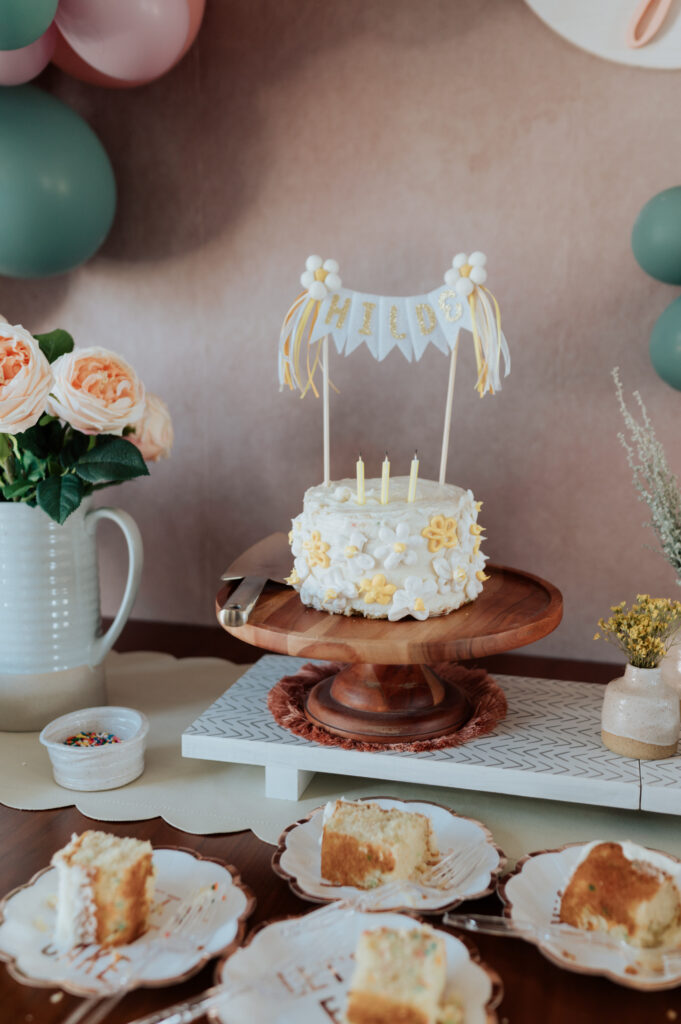 My oldest daughter turned three the end of August and I'm turning into one of those moms that is always commenting on how the time flies. I really don't think you can stop yourself from it because it is too true. It feels like just yesterday she was a little newborn snuggled in my arms. Now she is the life of the party and can't wait for more birthdays so she can sing, blow the candles out, and eat cake!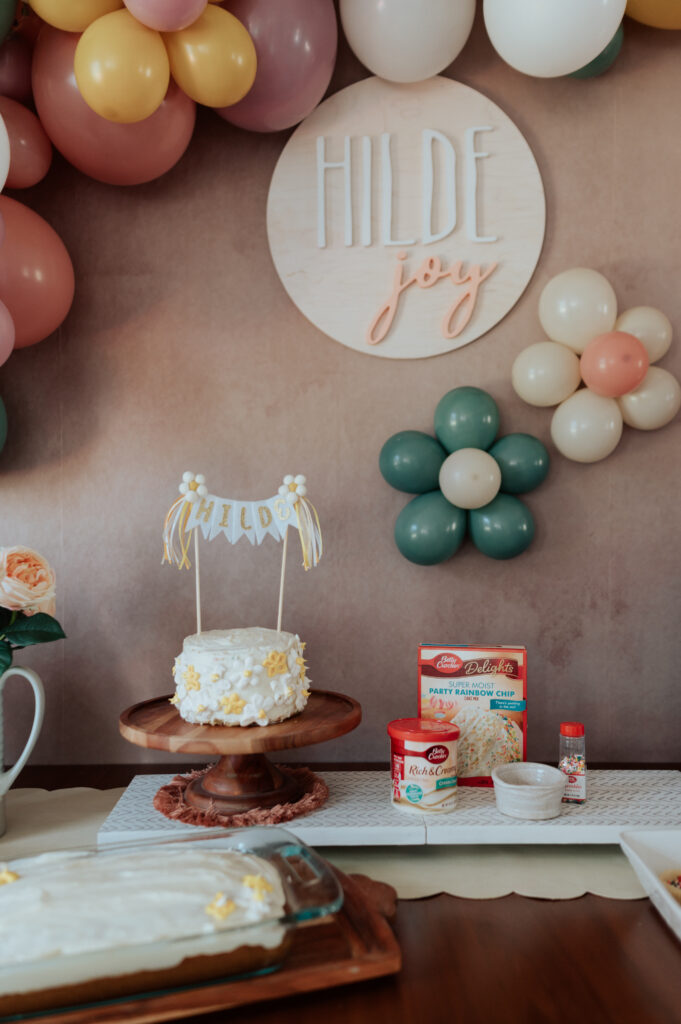 This year we went with a fun wildflower theme! I found a little banner for the cake and some floral balloons for decoration. And I went BIG and made my own cake! Not only was it delicious but it was easy (and affordable) to do with Betty Crocker™!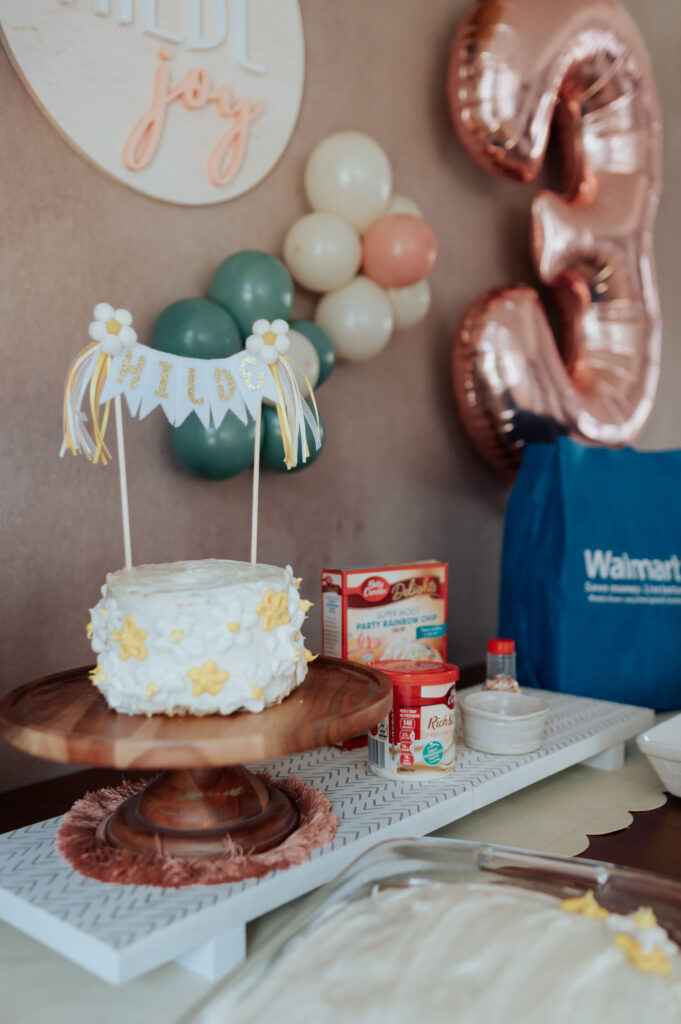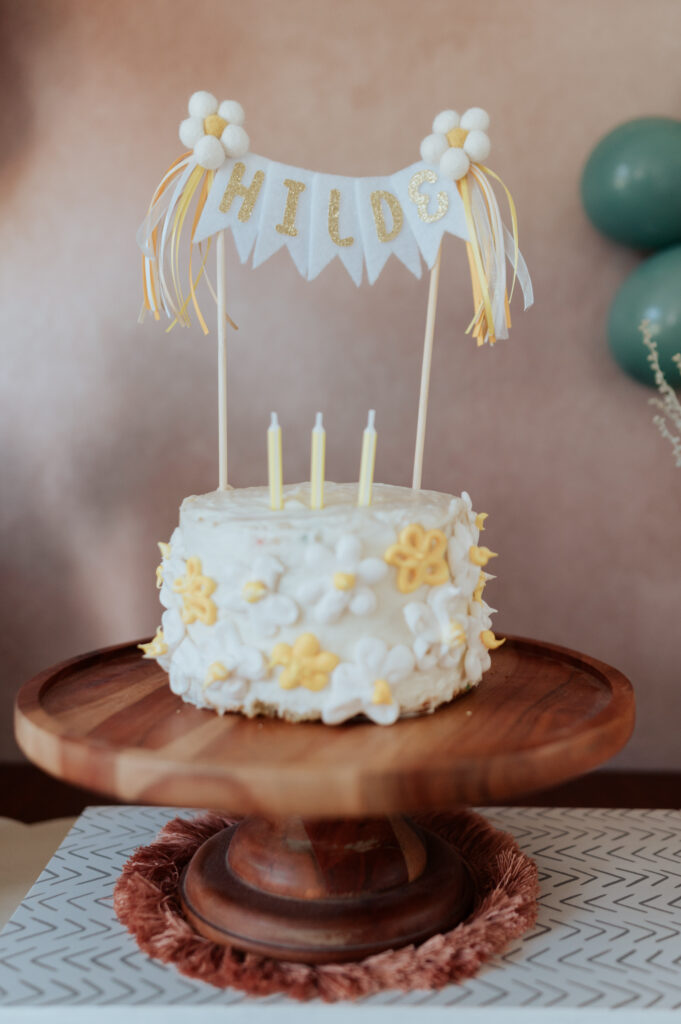 I added a couple boxes of Betty Crocker™ Party Rainbow Chip Cake Mixes and Cream Cheese Icing to my Walmart grocery order as well as Betty Crocker™ sprinkles and the Birthday Cookie Cups. I wanted to make sure I had dessert covered for this celebration!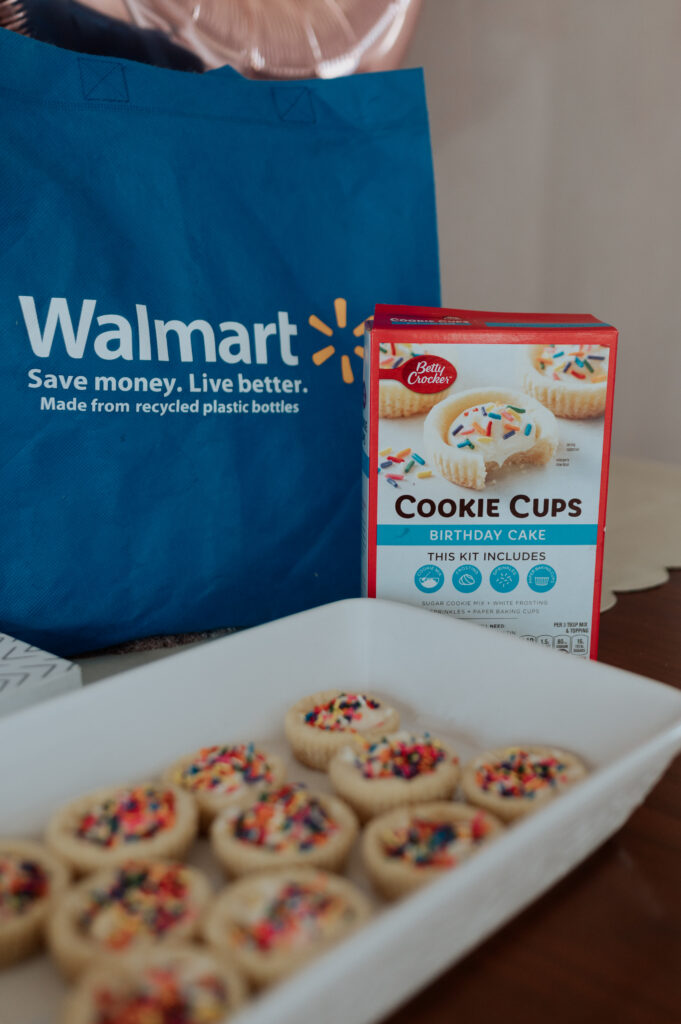 Truth be told, I was very nervous about my "normal mom" cake decorating skills but this daisy cake came out SO cute! I made royal icing flowers with my friend and then after letting them dry out overnight, we covered the cake with them! They are not perfect but I actually couldn't love them more! This homemade cake means more to me than any of the other perfect cakes I have bought in the past! The Birthday Cookie Cups were also a huge hit! I made them the morning of the party and they are just so adorable. Everything you need to make them is in the box (cookie mix, icing, cupcake liners, and sprinkles!)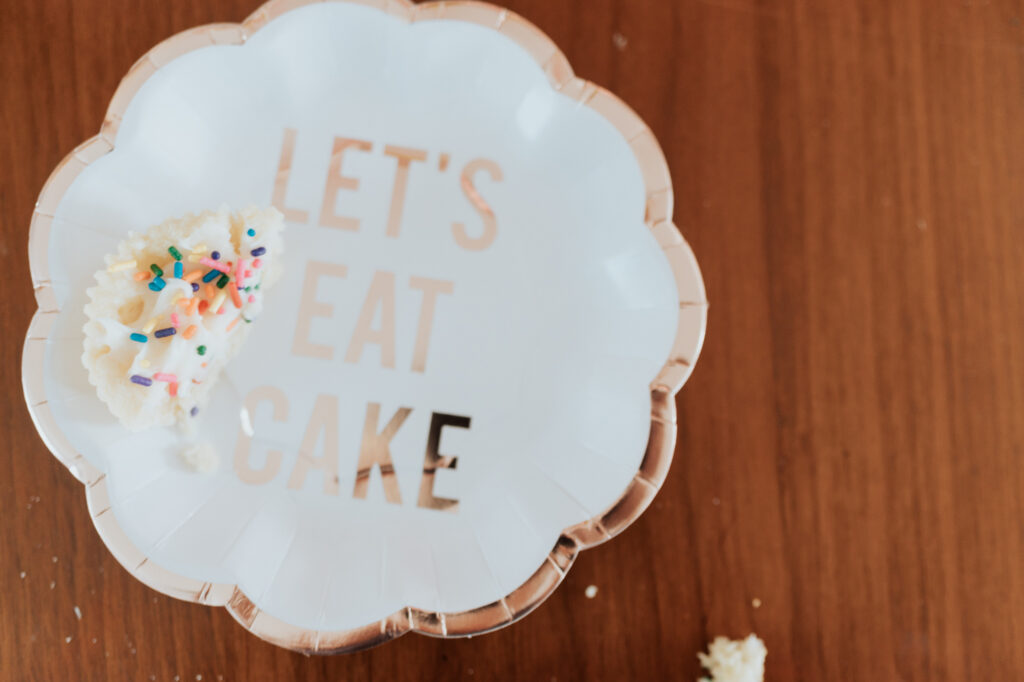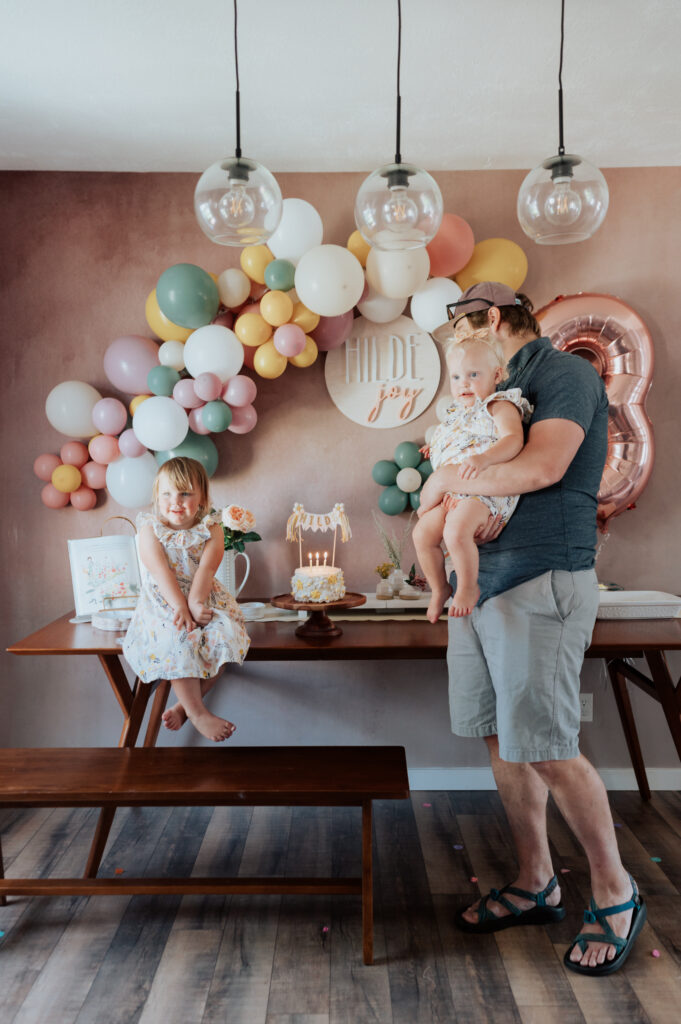 Be encouraged! I am a normal mom just like you and look how cute this cake is?! Not too mention how quickly it got devoured once we actually cut into it! If you have a birthday coming up, you are more than able to bake your own cake to share with your friends & family! Make those memories and celebrate those moments! Like I said above, life goes by too darn fast! Pick up Betty Crocker™ at Walmart and get the party started in your home!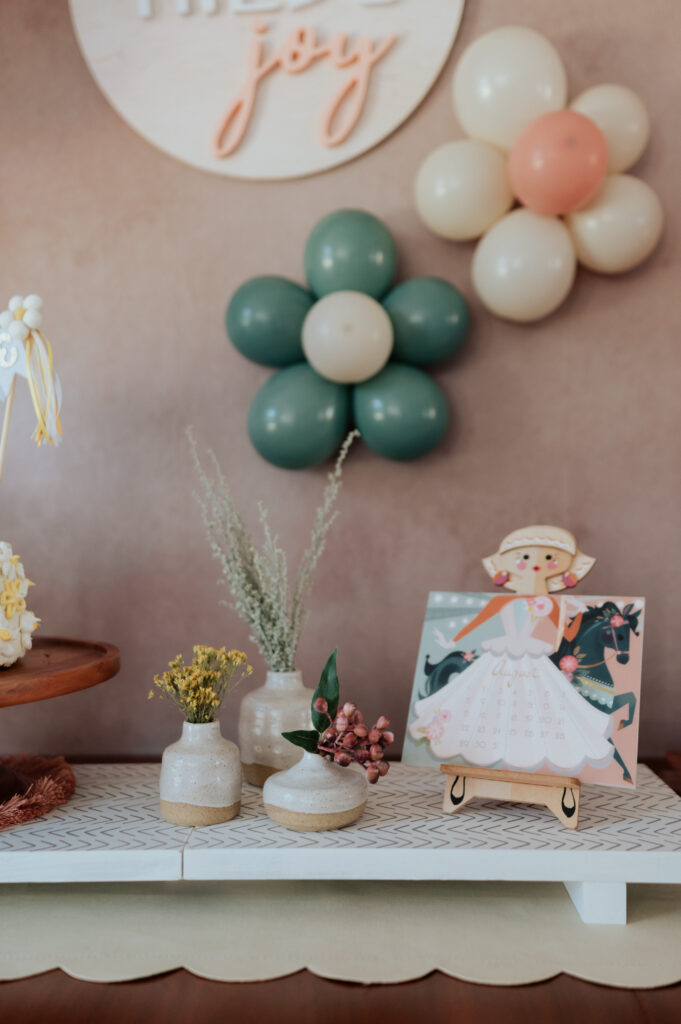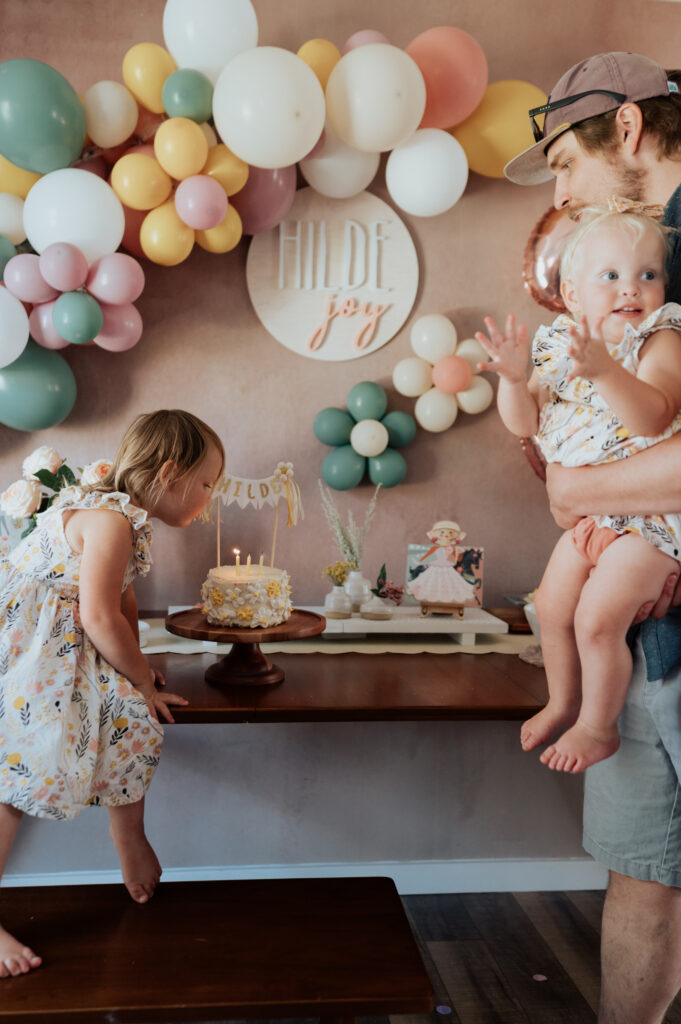 It was a joy (as always) to celebrate our Hilde Joy and I'll cherish these memories and milestones years to come!