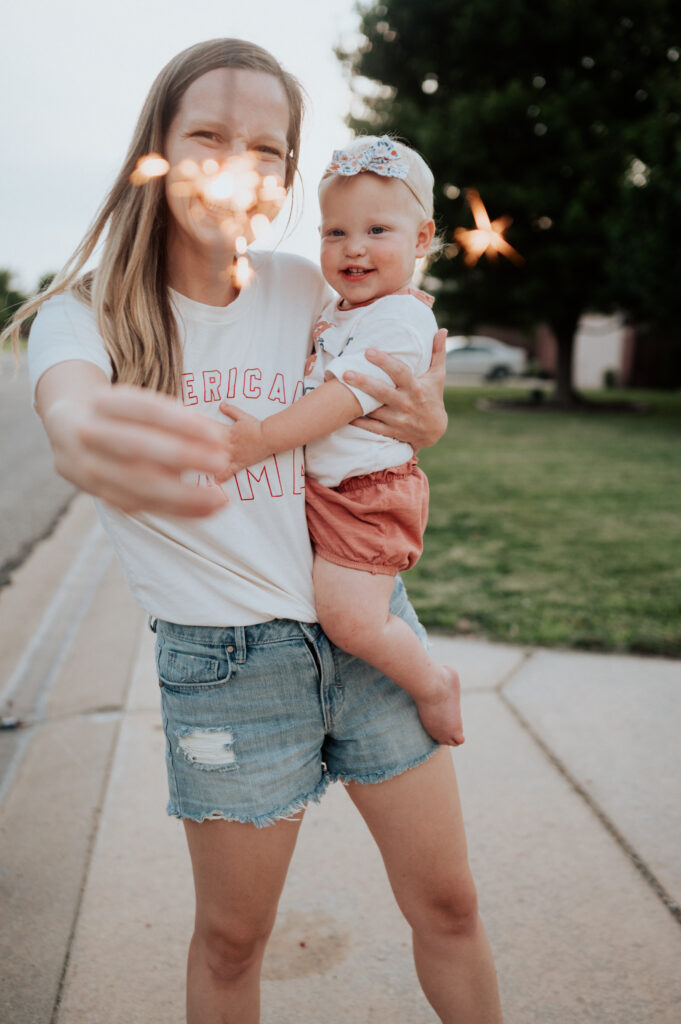 Last year we went to farmland Kansas for the 4th of July and we liked it so much, we did it again! We braved the mosquitos, the humidity, and the insane temperatures all so that we could light off fireworks! #worthit
Every time I share our joy for fireworks and the crazy fun we experienced for the first time last year, people are shocked. I grew up in a world of firework restrictions. In fact, I had always dreamed of a sparkler wedding exit but they were banned the summer I got married. Here in Colorado there are LOTS of rules about fireworks and while some rebels still shoot them off, I'm not one of them. I have zero desire to be the cause of a forest fire 😉
Growing up we always had organized shows that people would go to but the last several years they have been canceled for COVID or fire danger. It was like something clicked when we realized that we could go to Kansas over the holiday and get to experience a new 4th of July! We did it once and now we are hooked!
And our kids are also hooked…!
I went a little crazy and got all of the kids shirts from Little Co. by Lauren Conrad at Kohls. Hilde and Millie got the same outfit because I like to twin them 😉 which included these shorts and the boys got the other two shirts. They just make these photos so perfectly festive! Oh! And my American Mama shirt is from Conviction Co on Etsy!
Just like last time, here are a million photos of our day. From morning smoke bombs, to sprinkler fun, to lunch on the table, and naps in the air conditioning all the way to hot dogs and watermelon and fireworks late into the night!
Thankful for friends like these & this country we live in!