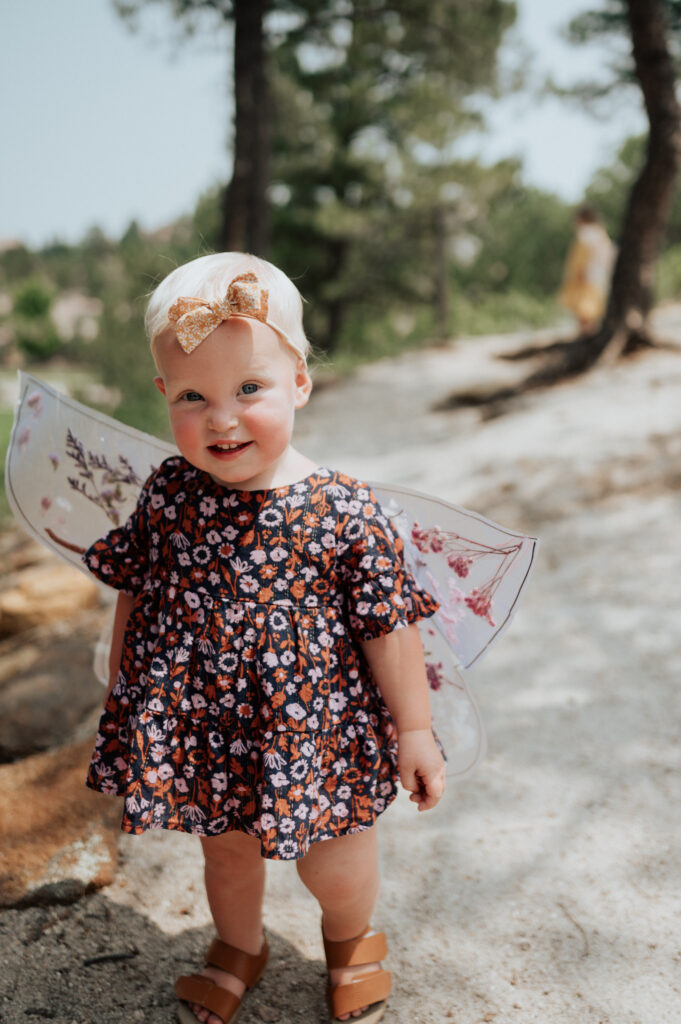 Several years ago Stephanie Pollock made butterfly wings with her girls and then shared them in this blog post. I thought they were beautiful and the photos were filled with such childlike joy that I held onto the memory over the years! This summer we have been learning about flowers and butterflies – Hilde is always so curious and soaks up information like a sponge! I remembered the wings and thought it was the perfect time to make some together.
So I ordered the supplies on Amazon and then created a fun post nap activity for the girls to do together. Hilde essentially made both but Millie had fun rolling the rolling pin over her wings!
Supplies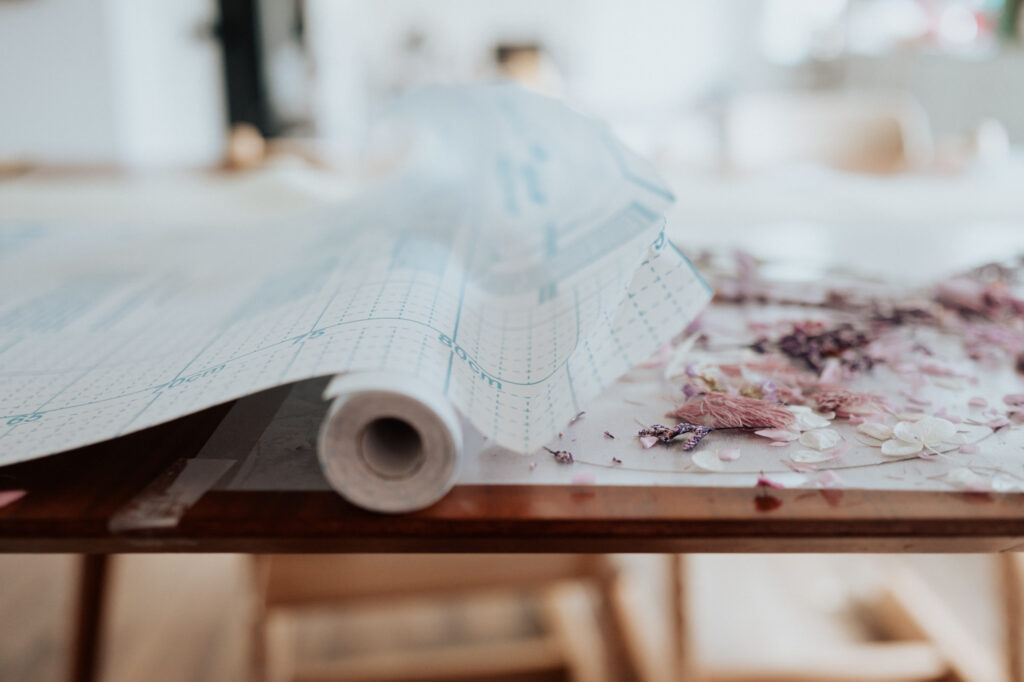 How To
Gather supplies and roll out the contact paper into the size you want. Peel the outside paper off and tape the corners down to the table so that the contact paper doesn't roll back on itself and stick. Freehand some wings so that your toddlers know where to put the flowers 😉
Once you are done placing the flowers, roll out another piece of the same-ish size and stick it on. Use a rolling pin to make sure the contact paper is sticking together as much as possible. Once you are satisfied with the stick, cut out the shape of the wings.
When ready to wear, use safety pins to attach to clothes!
We took our wings out for a hike and park adventure. We looked for wildflowers, counted pinecones, saw butterflies, and fluttered around like butterflies ourselves. As a mama, I can feel like the burden to educate and teach these little girls. I often feel like I need to be planned, prepared, and organized to do so. But on this hike we each looked, asked questions, and learned. Hilde discovered that pinecones fell from pine trees and that butterflies drink flowers. It's okay to take things one day at a time. Being intentional yet spontaneous. Sharing what you know, encouraging them to ask questions, and letting them explore and be kids!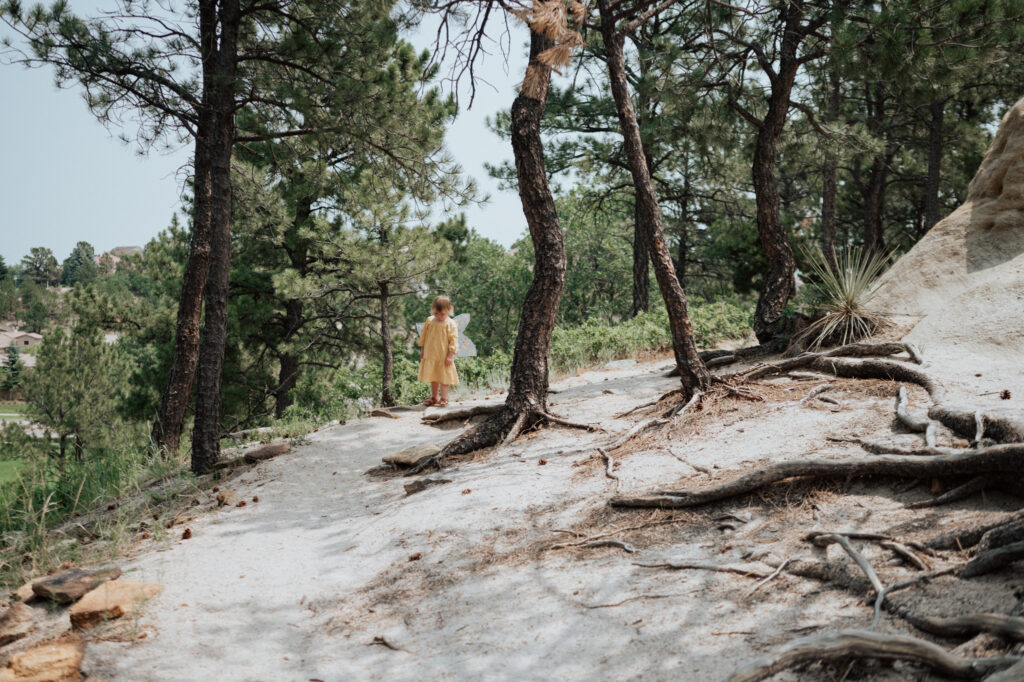 This is one of those crafts that looks like it take a lot of time and intention and mom skills. It doesn't! It was way easier that I imagined when looking at these dreamy photos of girls running in fields with wings! And the less I cared about them being perfect and even, the less stressful it was! We just made the wings,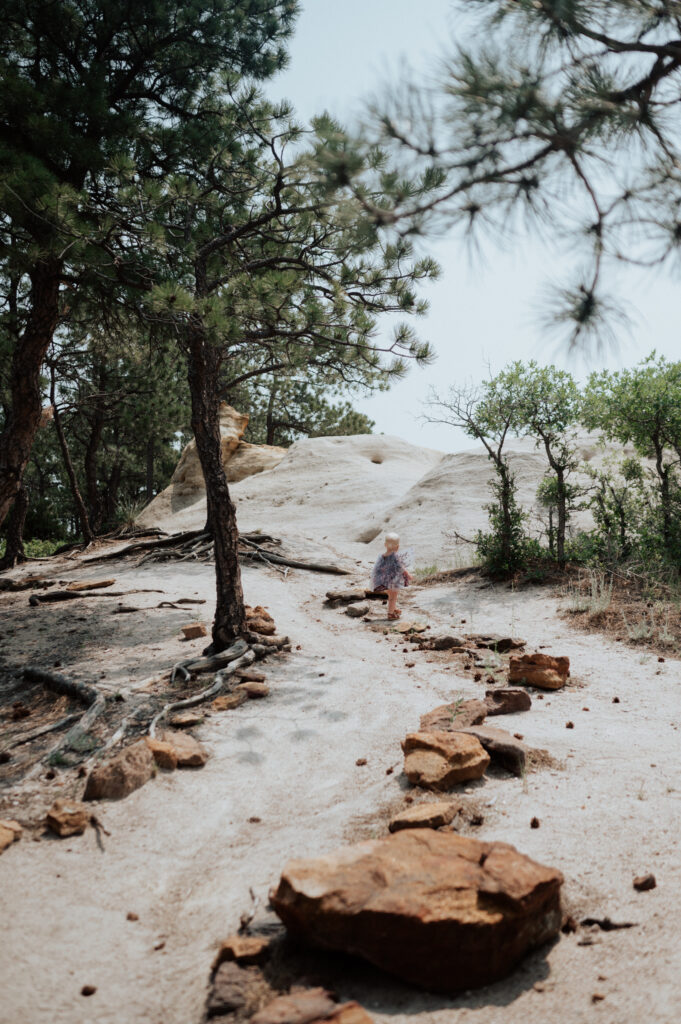 PS: I have a whole craft tub highlight on our Amazon page with crafty things I always have around for craft days! We try to do art time every day!