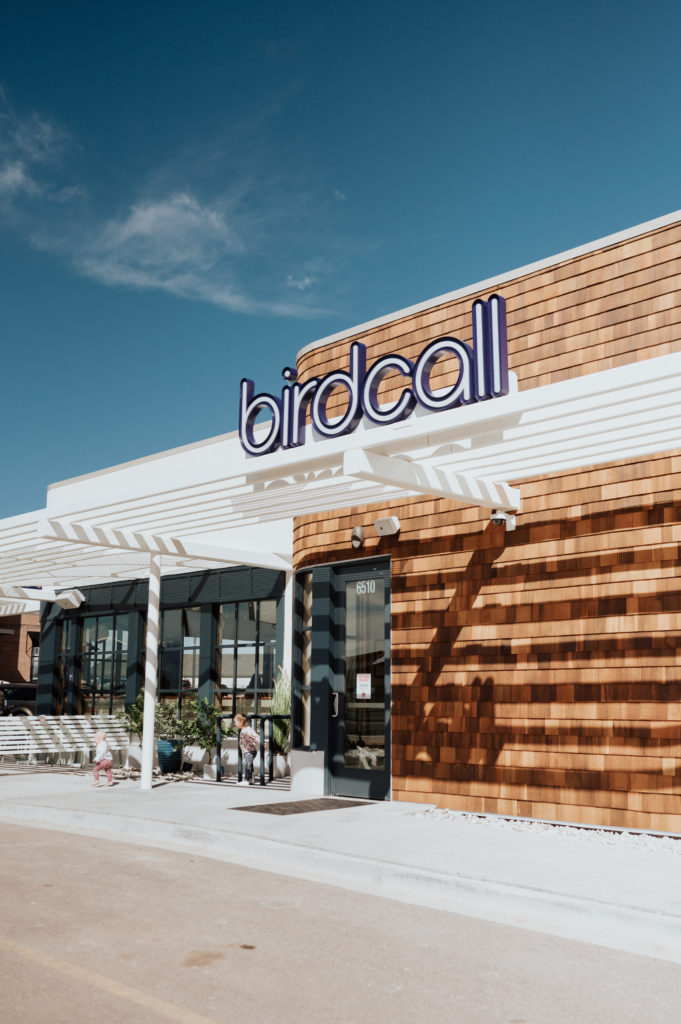 We ate at a new local restaurant this weekend to celebrate the first day of Spring and the fact that the best restaurants are becoming part of the culture of Colorado Springs! Birdcall is a Denver based restaurant that now has a home base in our beautiful city (with Pikes Peak views right form the porch!) Their mission is to make natural foods assessable and to also give back to their community!
We had never been to Birdcall before but instantly fell in love with the vibe and the food! The girl's loved it too – Hilde spent most of her time dancing to the music & rockin' the shades she found in her kids meal (as evidenced in this IG Reel!)
Birdcall is located on the corner of Dublin & Powers (6510 Tutt Blvd) and is opening today – Monday March 22nd! They have delicious, local & organic food for the whole family, beers on tap, delicious organic teas, fancy cocktails, gluten free options, and very instagramable looks! You will see what I mean when you start scrolling through all these pictures 😉
We're already planning trips back and adding Birdcall to our itinerary when friends come to town (I'm talking about you John & Mere!) It really is such a gift to have an affordable fast food restaurant with actually good food! If you are a Colorado Springs local OR visiting, add this to your list! You won't want to miss out!