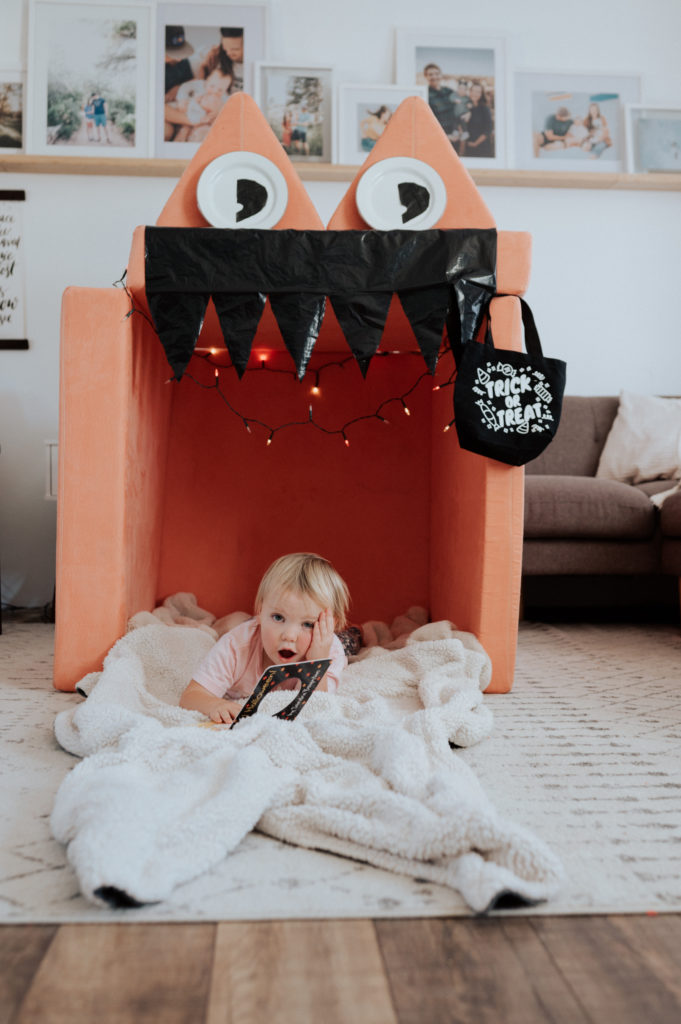 Happy Halloween! So I intended to get this post up last week to really close out Halloween and welcome in Christmas! But that didn't happen (obviously) When since Hilde was born have I been able to get a blog post up that fast?! I love being a mom but man, my time for personal projects with these babies is smmmmaaaaall.
Instead I went on vacation, deleted IG off my phone, and ignored my laptop for 6 days. It was pretty glorious. I'm back now and (as to be expected) my to-do list is very long but I'm chosing to blog right now instead of unpack 😉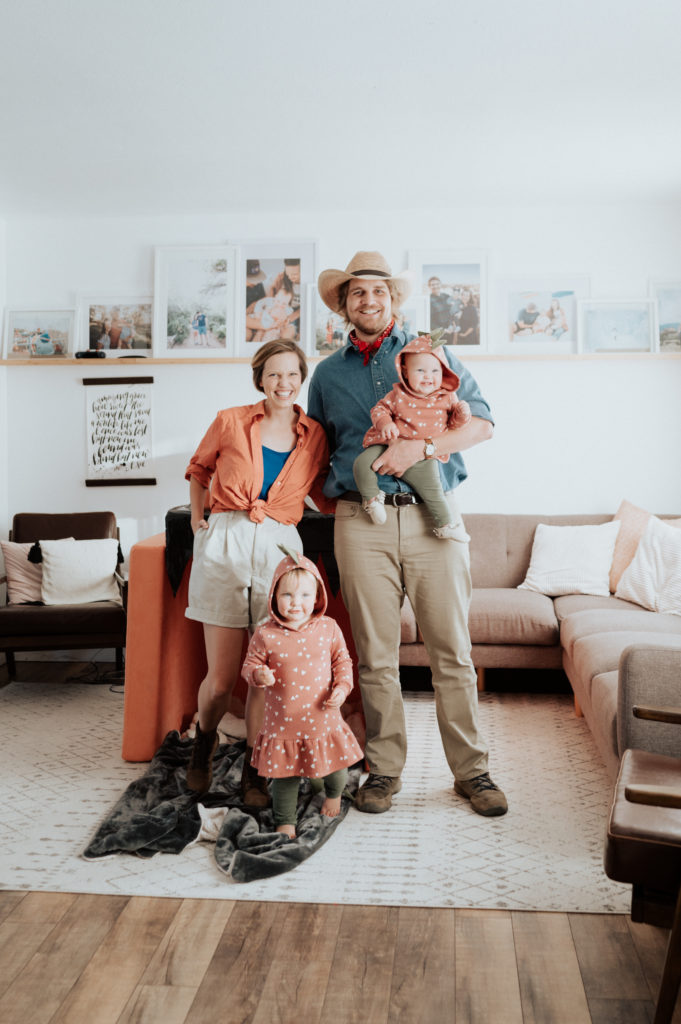 This year we were Jurassic Park for Halloween (here is a post on their DIY Dino Costumes.) We do family costumes every year and they are getting a bit more elaborate every time. We even made a video this year which I can already see getting more involved each year as our girls grow! My awesome Father-In-Law helped us get this footage on Halloween and we're just watching it on repeat!
We got Hilde a Halloween themed dough-on-the-go Compact Play kit and she LOVES it. She spent hours all week playing with it! Definitely something to look into if you have a crazy toddler around the house! And a friend from music class gifted us with Eek! Halloween and it is a cute little book we read about a million times in October!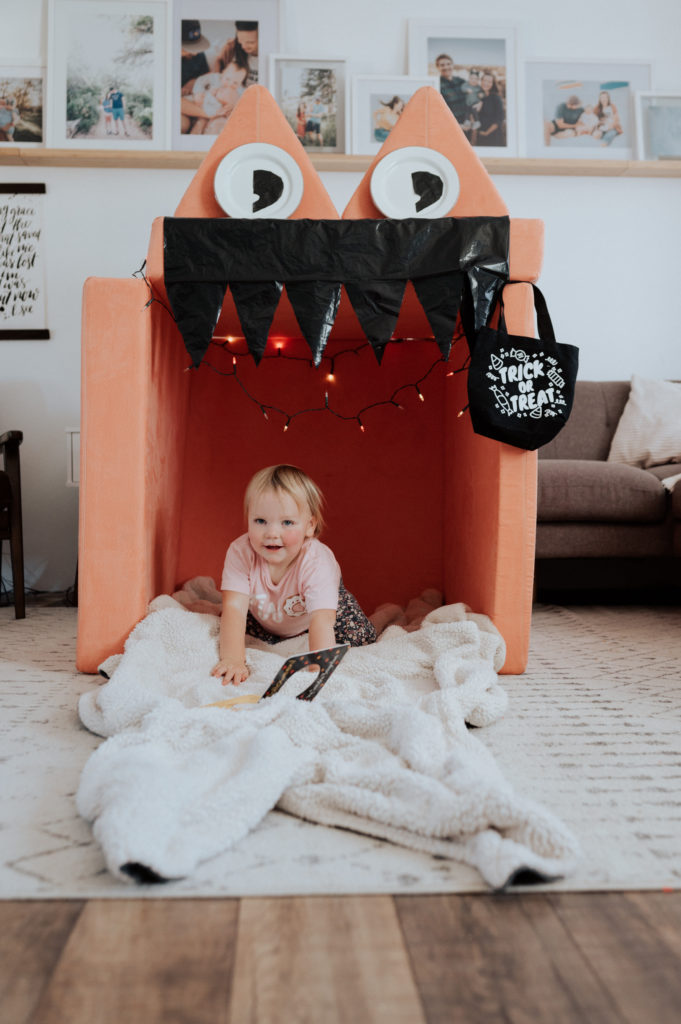 My in laws & half the family came over for some mummy dog dinner. My niece was the only other cousin who was able to join us but her and Hilde had such a fun time together despite the big age difference! Watching them go trick-or-treating together was just too darn cute!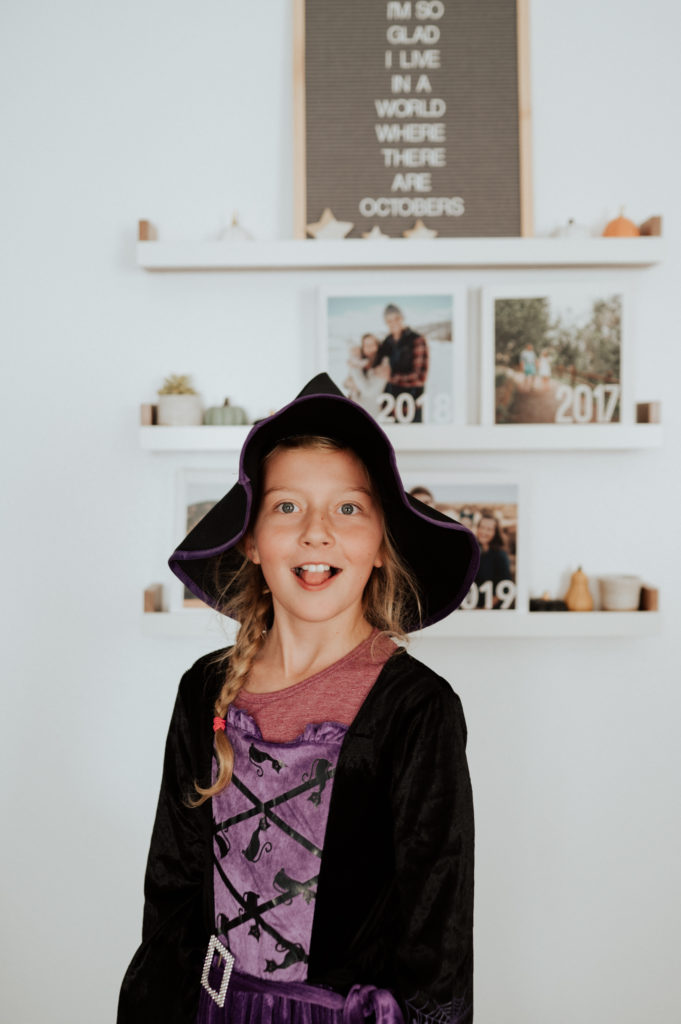 Okay! I think that is about the most of it in words. Now here are some more pictures from our Halloween this year!