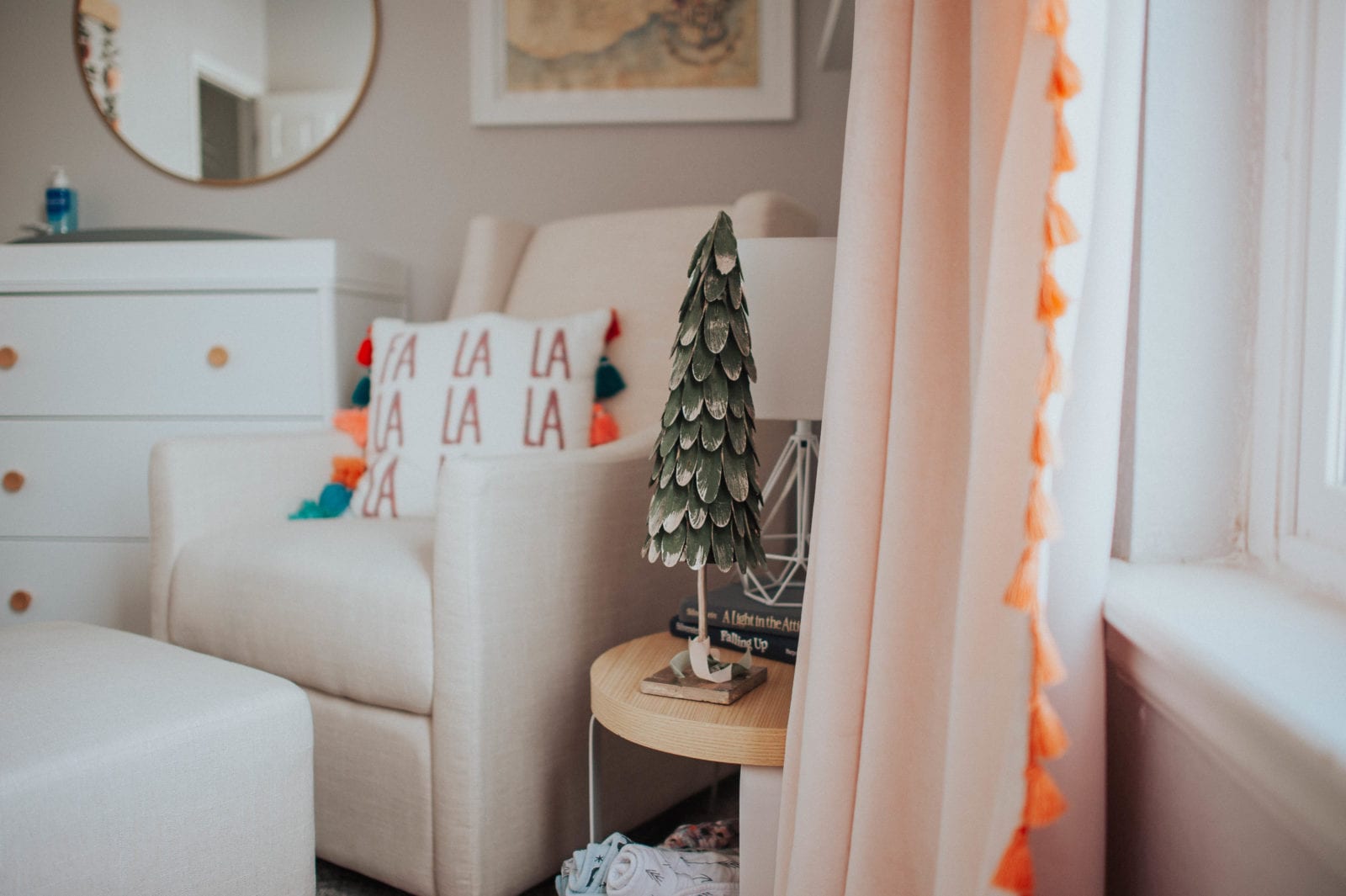 Thank you Facebook Marketplace for sponsoring this post. There's something for everyone!
When I went to decorate for Christmas this year, I had to move around some stuff that we had put in storage through the year. None of it is really junk, and that is why we are holding onto it, but I realized we just have extra stuff sitting around and cluttering up our house. As I pulled out the 4 boxes (and we just keep adding every year), I realized that all this couldn't go out without a little purge. In fact, we were still sitting on stuff that we had to move after converting a bedroom into Hilde's nursery, we just got new living room furniture and still needed to get rid of what was in there before, and on top of that, Hilde has already outgrown some of the baby things we had purchased. To really get into the Christmas spirit, this girl needed to purge!
I cannot be the only one who pulls out all my Christmas decorations and is suddenly overwhelmed by everything I've collected/stopped using over the year. The storage closets get full of the things we no longer need and we are reminded of it all when I try to find those Christmas boxes.
I started organizing and listing items on Facebook Marketplace. I hadn't tried it before, but I had friends who had, and so I jumped on! It was easier than I thought to list things; plus, you can do it all from your phone! I just took phone pics of items and uploaded them with each post and it works! As of right now I have sold several things and made $220! That is even after giving away our old couches for free! Since Christmas is my favorite, I took this extra cash and went Christmas shopping! I want to spread out the Christmas decor in our home and decorate the bedrooms as well. This is my first year of adding decorations outside of the main living room (where the tree is) and I am loving it!
I found some fun items off Facebook Marketplace to add to Hilde's room! Including her "best Christmas ever" onesie! The amount of baby things and Christmas things on Facebook Marketplace was so fun! And all I had to do was message the seller to work out details for pickup! One of the things I was most excited about was the glass tree with the lights. Bruce had one growing up that was green and I was so excited to find this white one on Facebook Marketplace! I snagged it right away (it even came with the box for easy packing) and thought it would be adorable in Hilde's room!
Decorating is one of my favorite things to do, but it is not as fun when there is extra clutter all around. You can decorate and declutter this year so easily with Facebook Marketplace! I'm making my home cozy in all the right ways this Christmas!