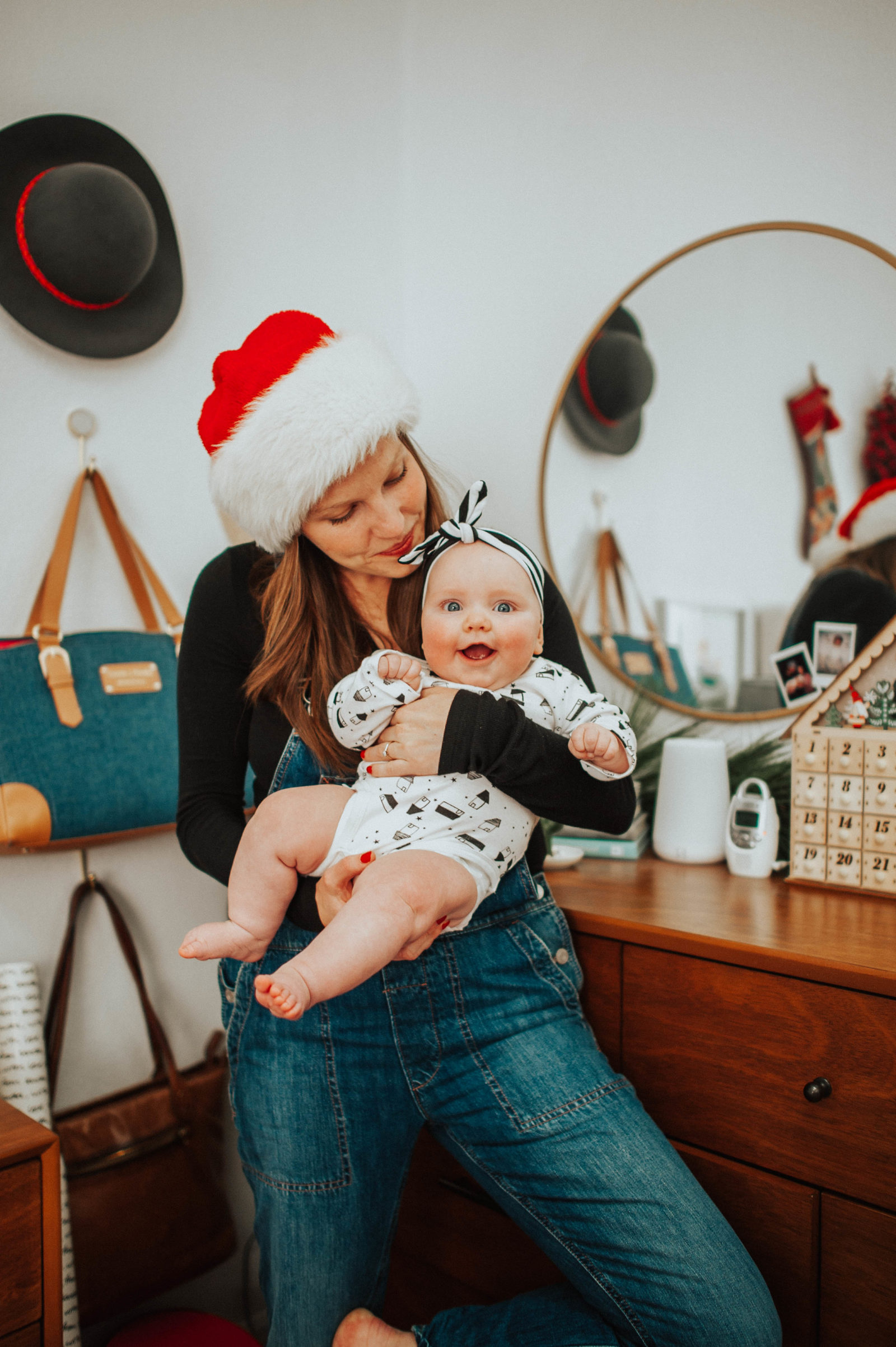 Merry Christmas Eve
I've got way too many Christmas photos on my computer so I have to dump them somewhere! In years past I was already thinking about all my New Year's Content at this stage in the year but not this time. I'll be posting Christmas well into January. haha! I think it all has to do with being a mama this year – one part because everything takes longer to do (including getting blog posts up) and the other because I've taken WAY more photos than I have of Christmas' past.
This year Christmas will look a little different.
Not just because of our bigger family, but also because my side of the family has moved away/ taken jobs that don't result in Christmas day off necessarily. We are celebrating Christmas Eve with Bruce's side of the family and celebrating the 27th with my side. That means Christmas day is all our own. We knew we wanted to start making our own family memories and traditions so it worked out all on its own although I am a little sad to switch things up. I like traditions more than the average person – they make me feel safe. haha.
I'm feeling a bit more emotional about Christmas this year.
Thinking about Christ being born as a baby to a virgin Mary – it all feels so recent and real. When I look at Hilde I cannot help but think of Jesus being a little baby too. Needing to be fed and changed and rocked to sleep. Her little laughs as well as her little cries – it is just so precious. How the King of Kings would come as such a fragile, little baby needing to rely fully on humans to care for Him is unbelievable and so sweet. The last shall be first and the first shall be last – the upside down kingdom. When we are weak, He makes us strong. He came to redeem, restore, and call our hearts toward Him so that we may be heirs in His Kindgom.
What a gift. What a calling.
I'm thankful this year for Jesus coming as a baby and also sweet Hilde our daughter. My hope and prayer is that she will continue to grow in stature and favor with God and man. That she may know Christ and know hope. What a gift she is to us this year.
Merry Christmas to you and yours. I don't know if you are doing the same thing you do every year or forging new paths, but I pray you find hope and joy and love this years.