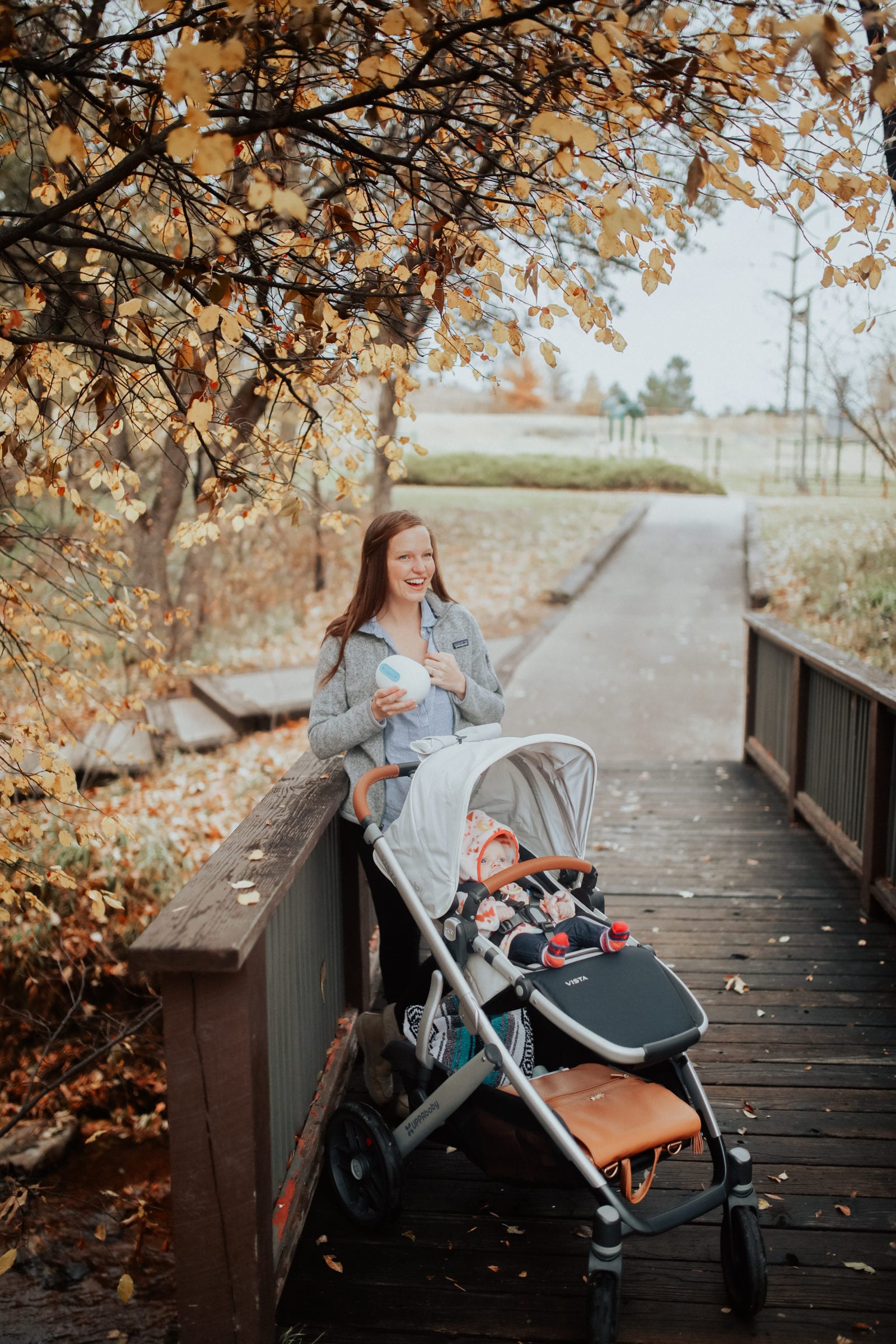 When people began asking me how breastfeeding was going, I was almost too embarrassed to say how well it was going. I know it isn't easy for everyone and, after hearing stories and reading blogs, I expected it to be hard. When she latched great right away and my body started producing milk, I was in awe of what was happening naturally without even trying. I felt guilty for all the other mama's that had a tougher breastfeeding journey. I'm learning that we all have our own stories and the good as well as the hard needs to be shared.
Hilde being diagnosed with Hip Dysplasia was hard and breastfeeding has been good. It is not always an "even trade off" but I want this place where I can share both stories because just as we need people to relate to our struggles, we need people to relate to our triumphs and joys.
I had hoped I would be breast feeding exclusively yet I also hoped I could go on dates with Bruce and also be able to keep working a bit. I wanted bottles to be an option so that we could go away and not have to always be back following Hilde's eating schedule. Furthermore, I know a lot of traditional insurances offer free pumps but we don't have traditional insurance (I'll talk about this in a blog post soon!) so I started my own search for breast pumps. It was actually a friend who found Willow and sent me the link to their Instagram – I was blown away.
A lot of the people in my life hated pumping so I did not have high hopes. The ones who kept it up were either trying to encourage their milk supply or had to go back to work. They had to hide in bathrooms at work or plan times to pump that they wouldn't have to try to get up to do something. Willow sounded like the answer to these woes – cordless, portable, can fit under your shirt, quiet, and functional!
I got the Willow Pump before she was born and couldn't wait to try it out. After a couple weeks of us figuring things out, I tried the pumps to see what they were like. I loved them! The suction was so similar to the way Hilde nurses and it was not a hassle at all. I started pumping regularly to store up milk for babysitters and Bruce. In fact, I was recently at my first all day event without Hilde not only was Bruce able to feed her, I also was able to pump in the middle of the conference without having to hid away in a bathroom. It was amazing!
FAQ
I've been getting some questions about the Willow Pump and I wanted to answer them here!
Q: Does it hurt?
A: I don't think so! And if you follow the instructions, you shouldn't be in pain. They even have consultations to help you make sure you are getting the correct placement and fit!
Q: Is it worth it?
A: Yes! It is so convenient and helps me get things done! You can even use FSA/HSA to pay for it if you have that as part of your insurance.
Q: Are the milk bags reusable?
A: No because they seal after you pump so you don't spill milk everywhere. When you are ready to make a bottle, you just cut the top and pour.
I've been singing Willow Pumps praises to anyone who would listen so I thought I would here too. This is really how pumping should be and can be! I'd love to hear from you and answer any questions you may have that I didn't already answer!
Are you a fan of pumping? Do you/ did you/ do you plan on pumping? Have you tried Willow Pump?