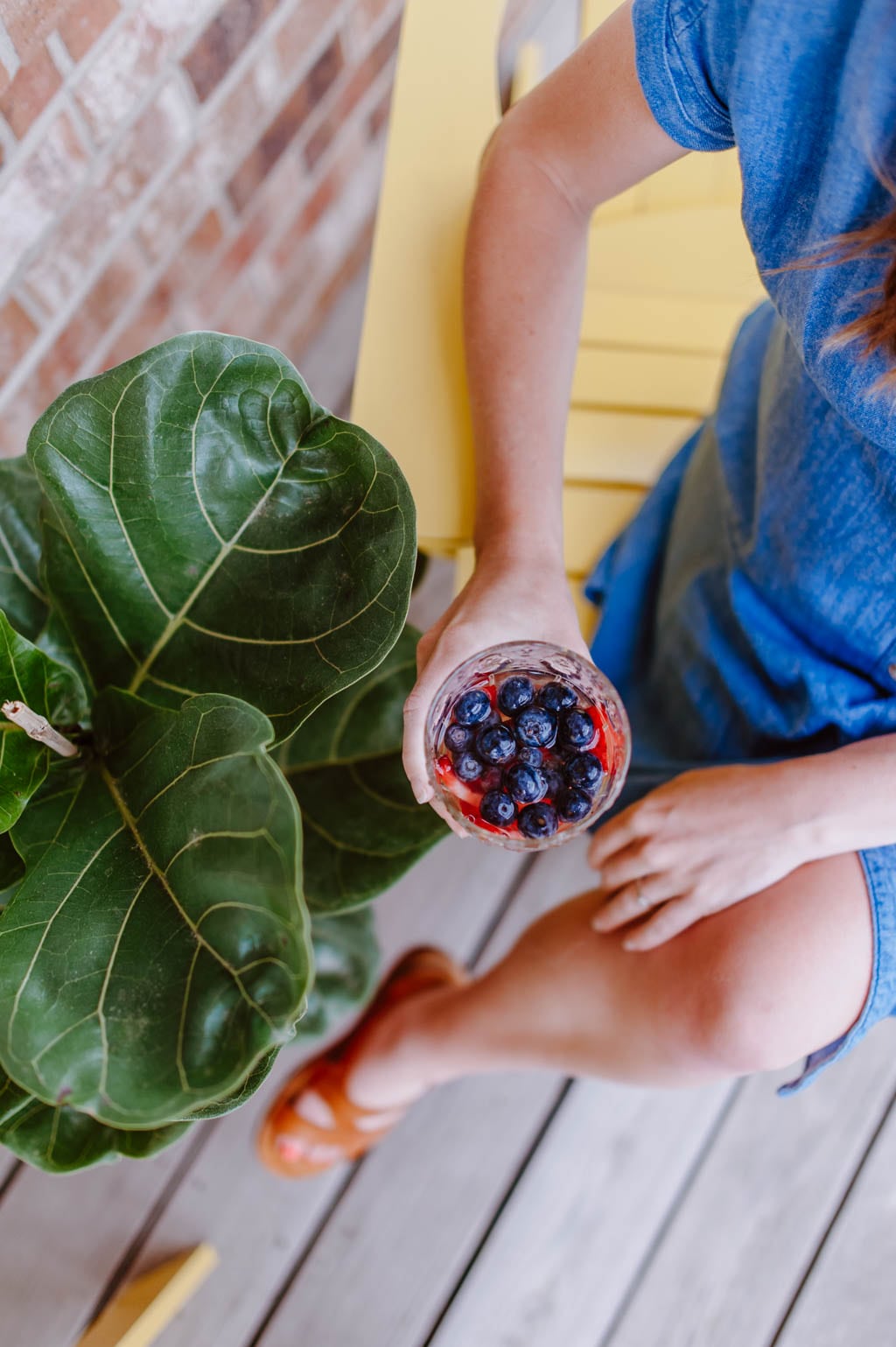 This post has been sponsored by Canada Dry®. All thoughts and opinions are my own.
Stay cool this summer with these simple, homemade frozen fruit ice cubes! Well, technically they are more just frozen fruit cuts but they replace ice cubes in your summertime drinks to prevent watering down! I'll be more than 32 weeks along in my pregnancy this summer and staying cool is one of my main goals! I was at a party once where they used frozen grapes as the ice cubes and I loved it! So I started doing it at home on my own. It is SUPER easy and something you can do for a party, when having friends over, or just for yourself!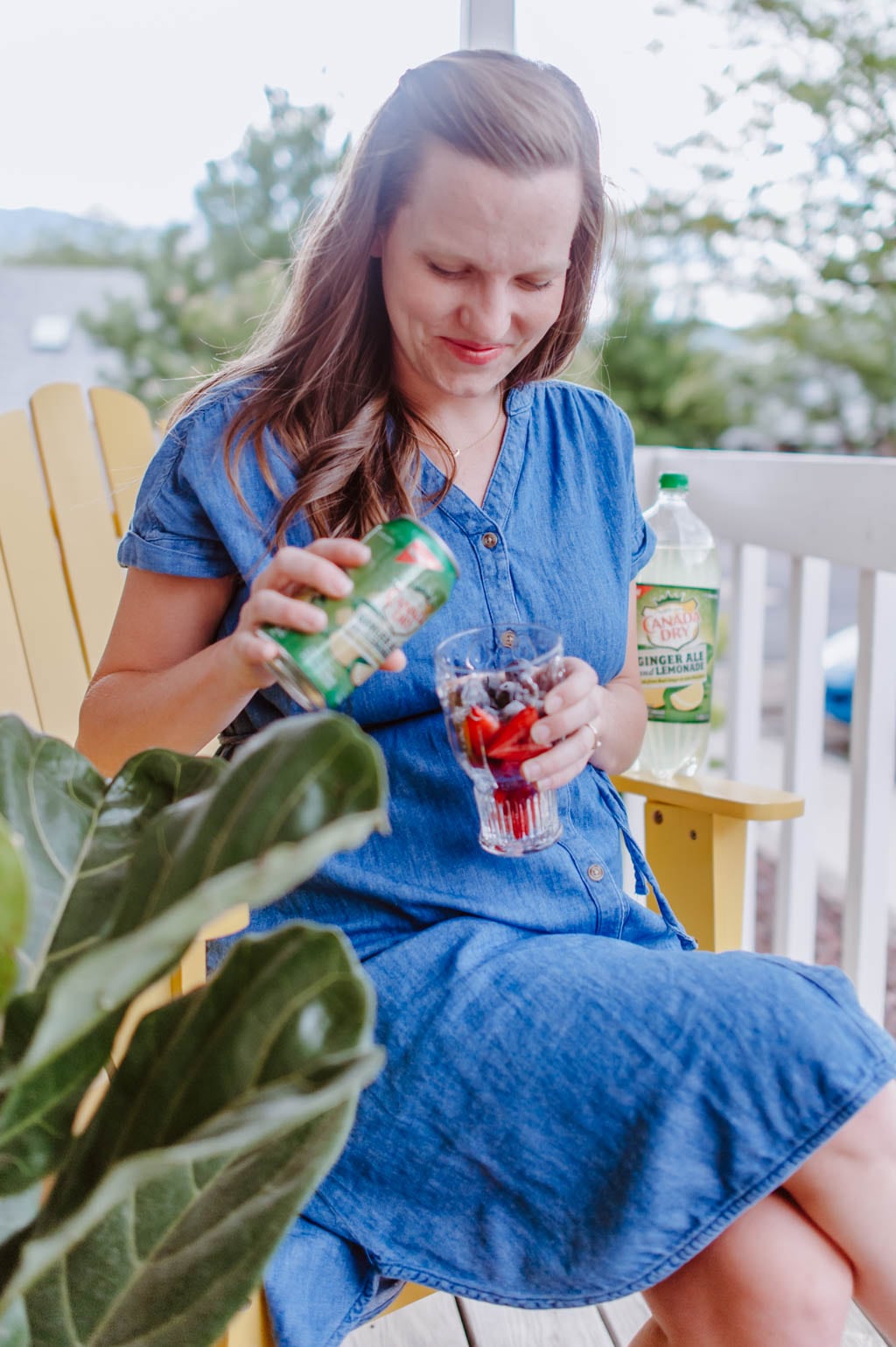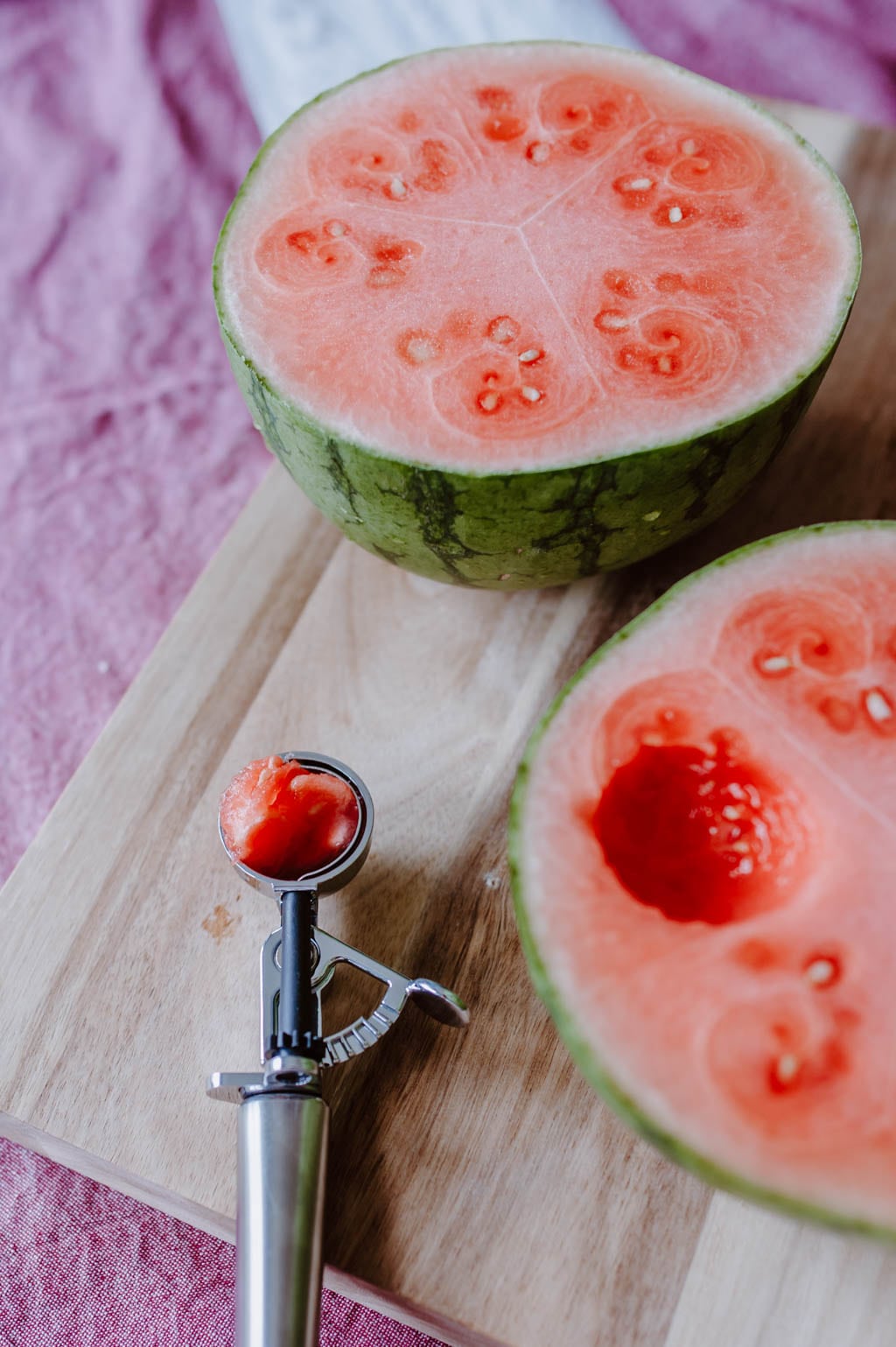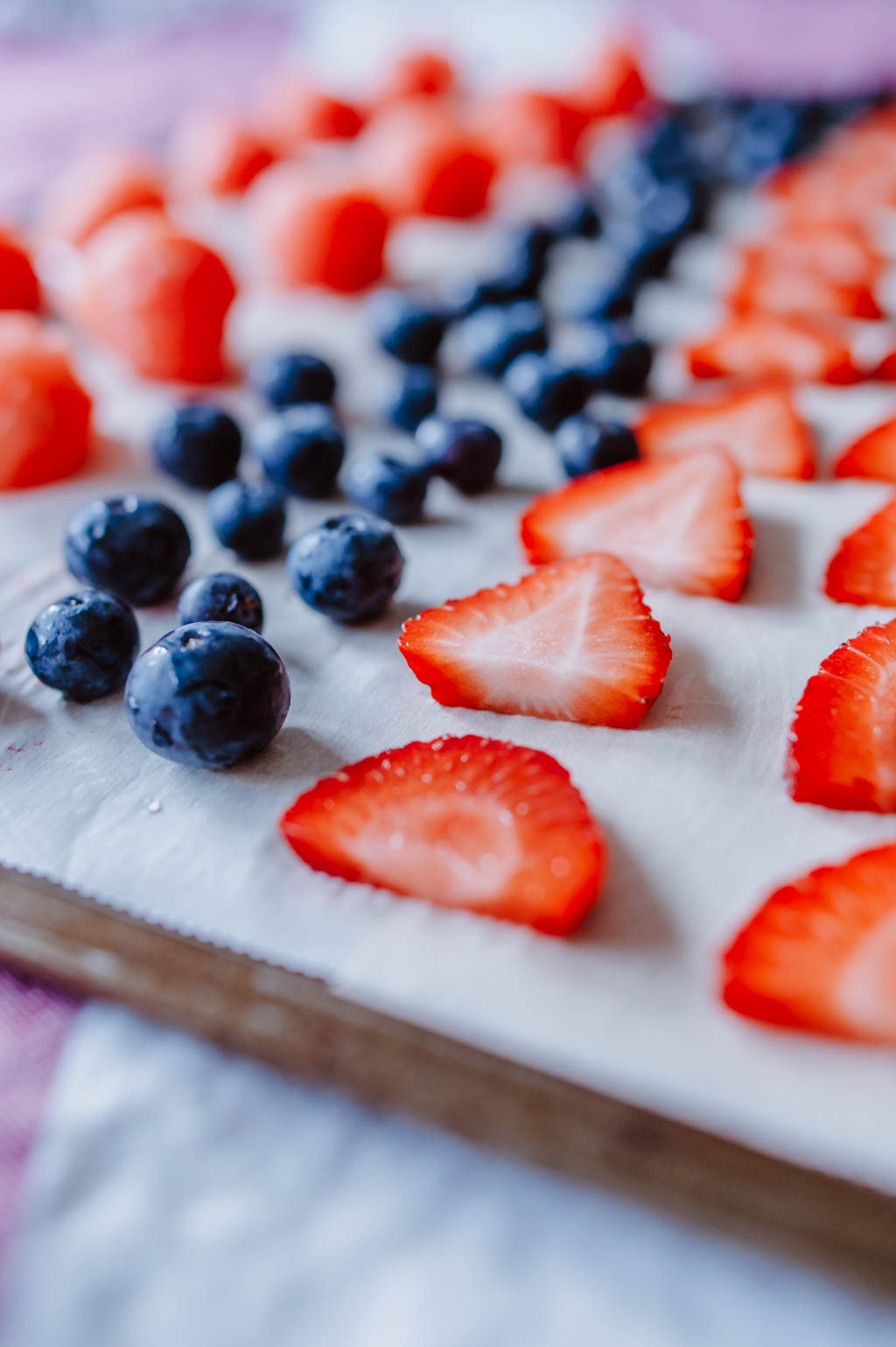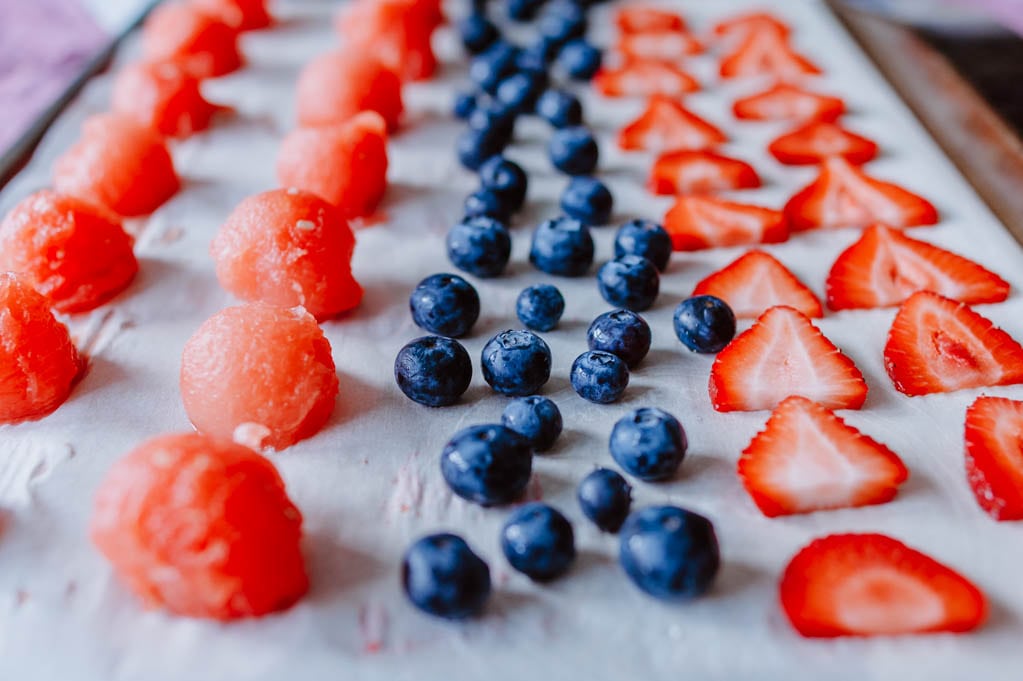 I've been using our front porch a lot this summer. I think it is because there is a roof so I don't have to bake in the direct sunlight! I'm much more sensitive to the heat being pregnant! haha. When I was at King Soopers picking out some fresh fruits, I also took a trip down the soda aisle to snag some refreshing drinks for me to enjoy while I sit in my yellow chairs and say hi to all my neighbors.
I saw that they had Canada Dry Ginger Ale and Lemonade (aka two of my favorite things), so I picked up a 12-pack and 2-liter just for kicks. You never know when you are going to need to make a batch of drinks for friends!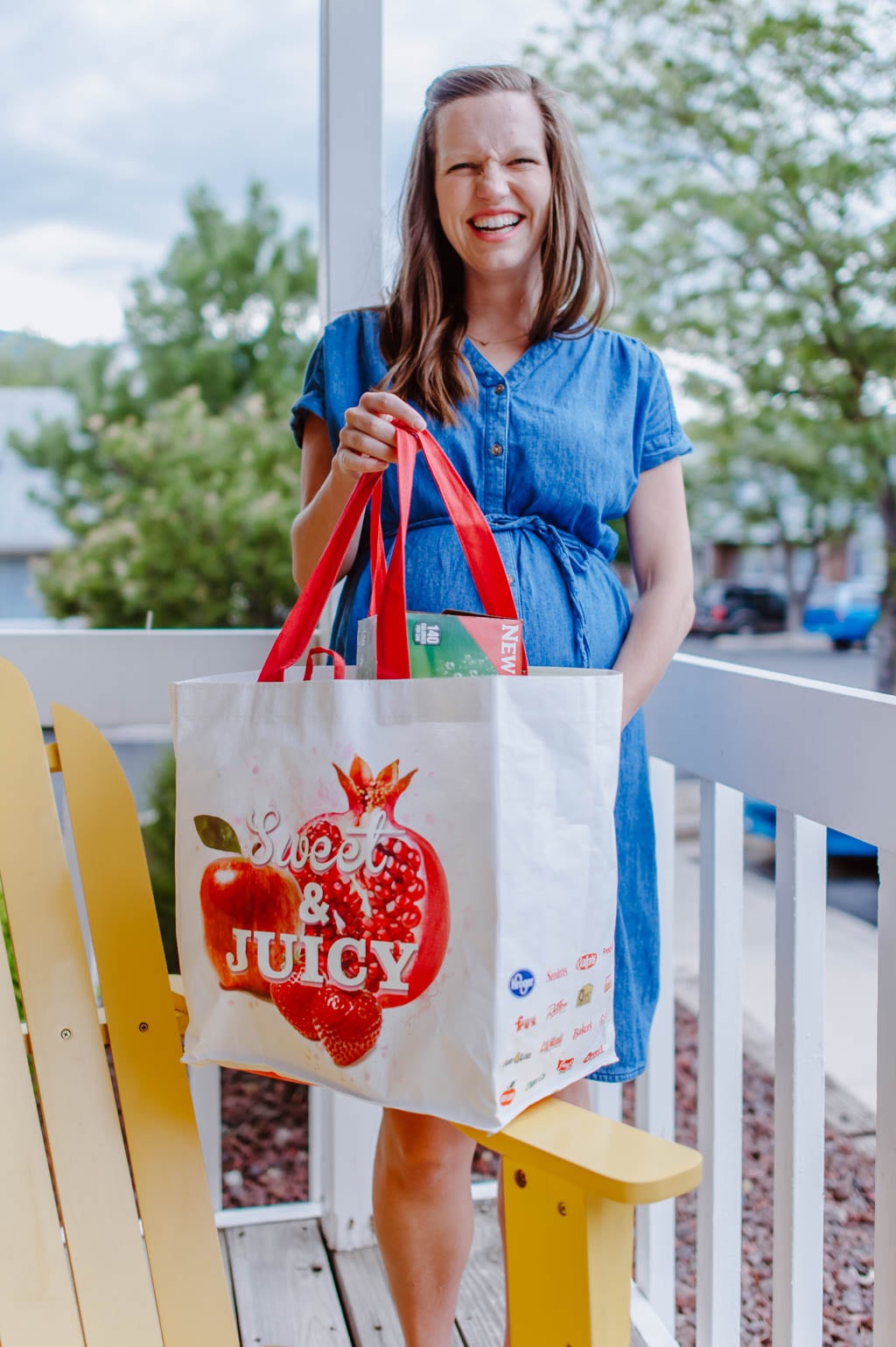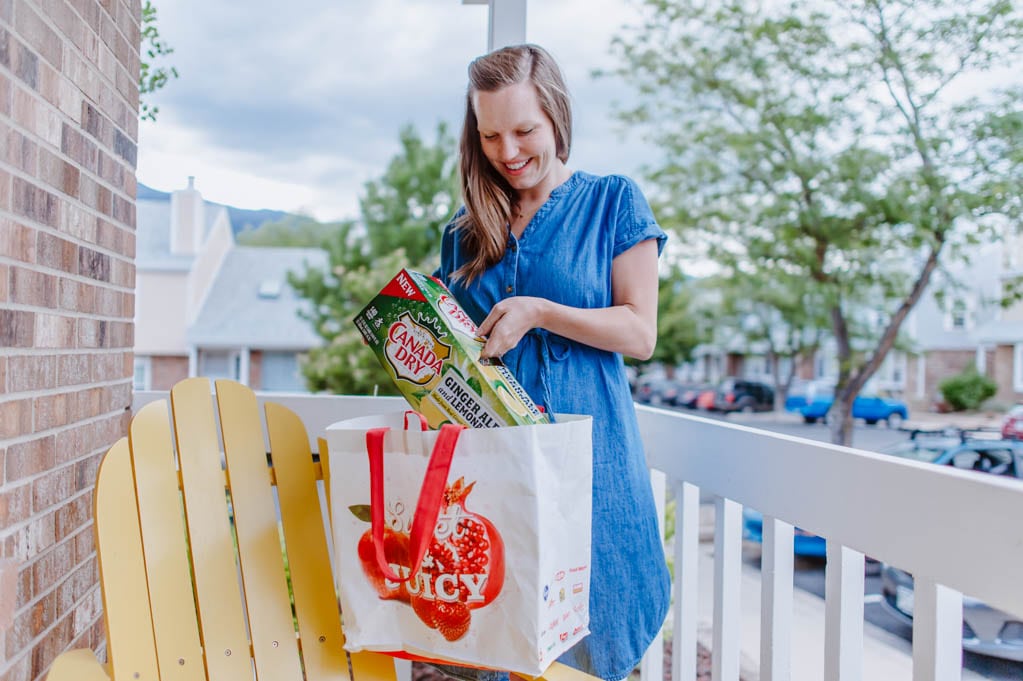 This summer has been different than others before. I was talking to Bruce about how I just feel like everything feels different. I am sure it is because I am pregnant – this summer is filled with so much anticipation and waiting. Also a lot of nesting, projects, figuring out maternity leave, buying a car, traveling, etc. I spend so much time trying to plan and prepare for the baby and not enjoying summer activities. I have to continue to remind myself (and my body helps me!) to slow down. To take it all in. To enjoy the sweetness of summer.
That's what the frozen fruit cubes and Canada Dry Ginger Ale and Lemonade is for! To enjoy the sweetness of summer and take it all in. Speaking of relaxing, have you tried Clicklist yet? It is my favorite thing that King Soopers (plus all other Kroger banners) has started to do! You can order your whole grocery list online, pay for it, and then go pick it up during your scheduled window! It is THE BEST! Especially being pregnant and even more when I have a newborn in a car seat. Click here to add Canada Dry Ginger Ale + Lemonade to your Clicklist order and make sure to add all the fruit you want to freeze!
DIY FROZEN FRUIT ICE CUBES
INFORMATION
20 minutes prep (depending on fruits of choice)
2-3 hours + in the freezer
WHAT YOU NEED
Fresh fruit of choice (I used Watermelon, Blueberries, and Strawberries)
Wax Paper or Parchment Paper
Cookie Sheet
Drink to enjoy with your fruit (like delicious Canada Dry Ginger Ale + Lemonade!)
HOW TO
Wash & Clean all the fruit you will use.
Cut into bite sized pieces. If using melon, use a melon baller to scoop perfect bites!
Place on lined baking sheet, making sure none of them touch each other, & put in freezer.
After 2-3 hours, move fruit into freezer bags and store in freezer until ready to use!
Enjoy!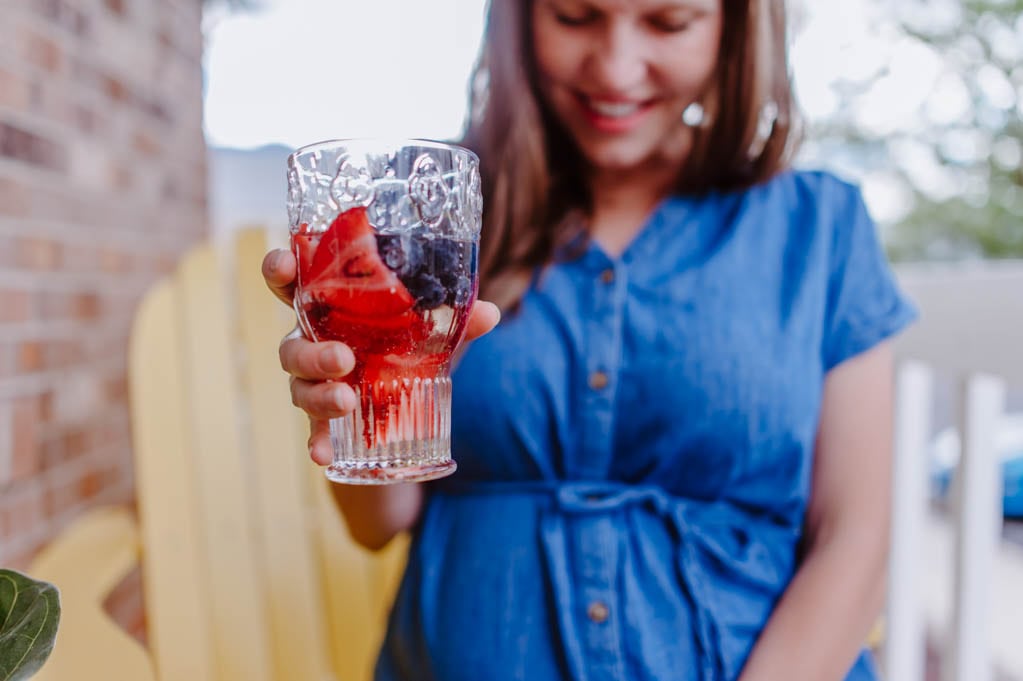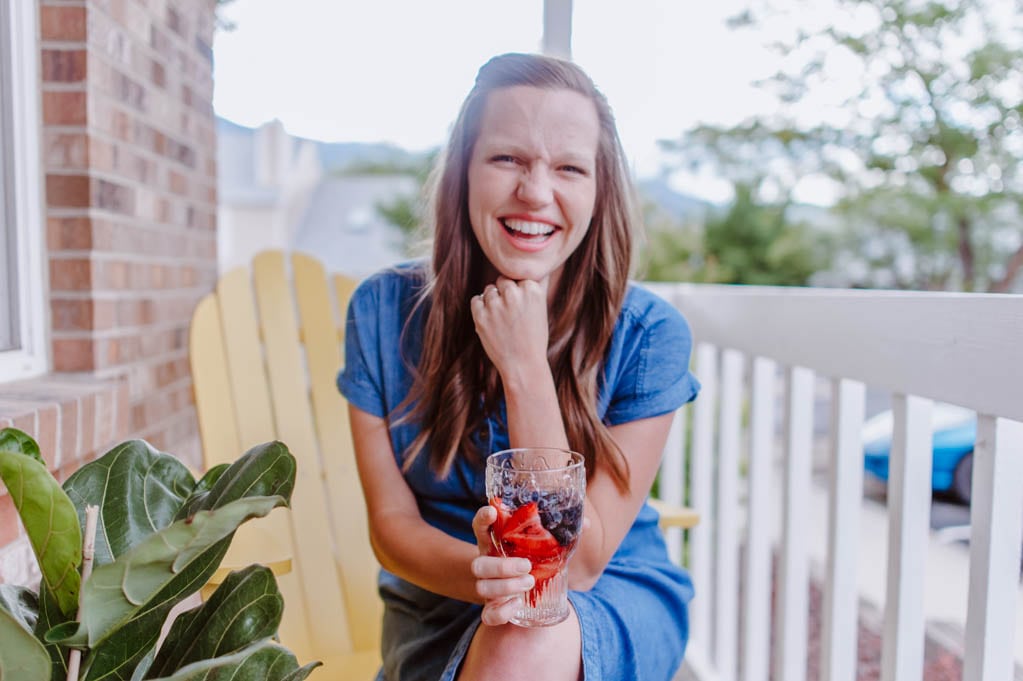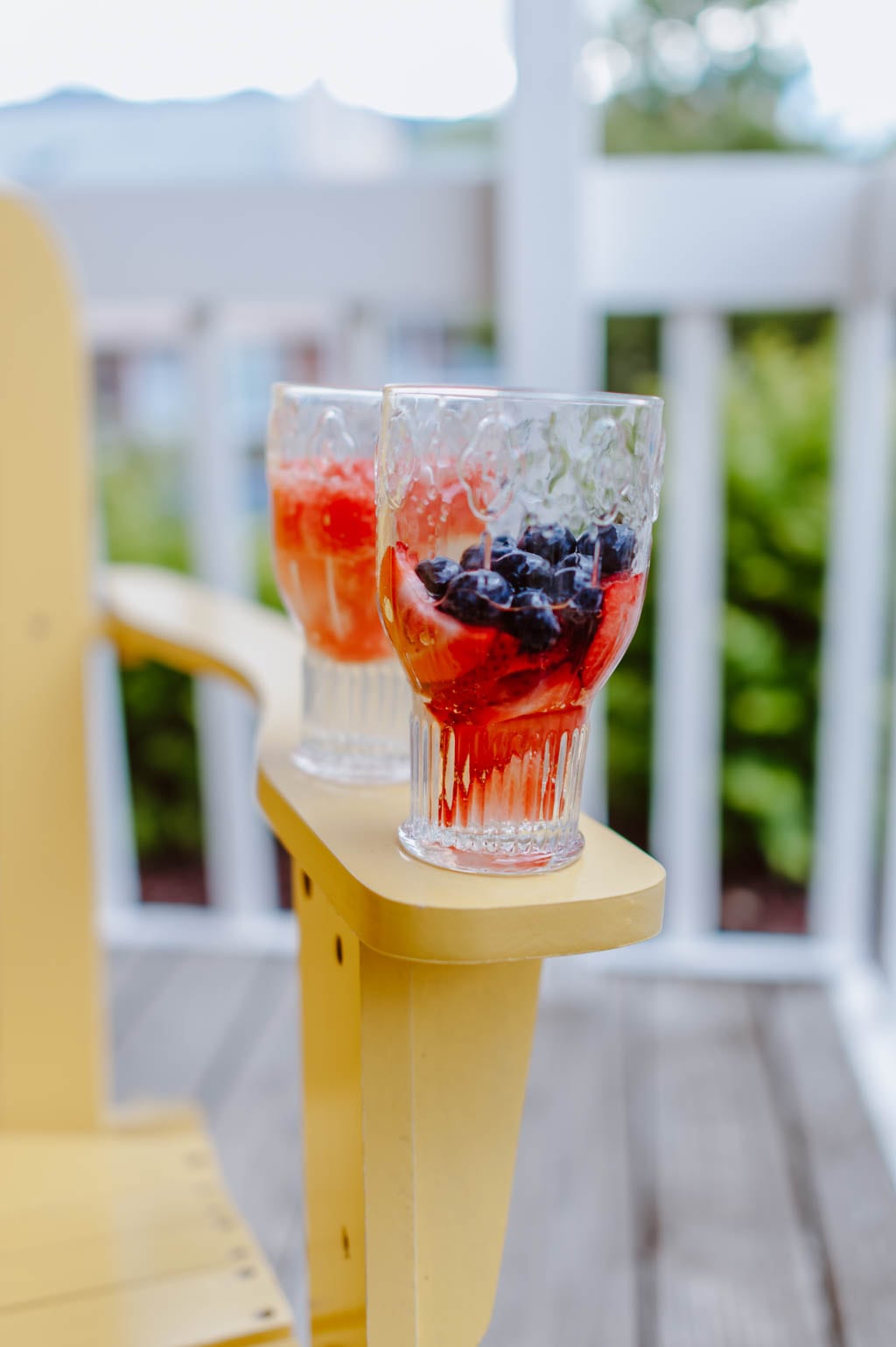 How do you relax in the summer?
SaveSave