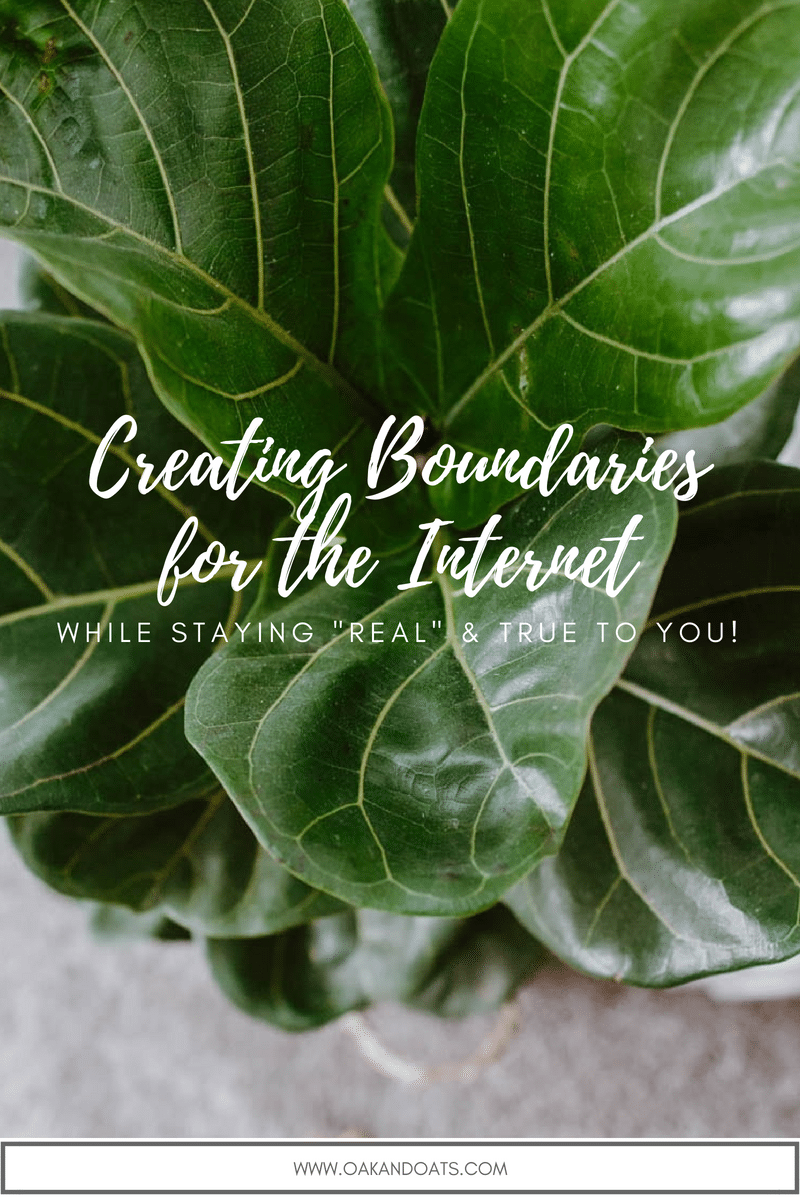 Ask Elizabeth: Have you had to make a decision to keep certain things off the internet? I'm currently 26 weeks pregnant and this is something I'm starting to think about. How do you strike this balance of being open, but also maintaining some personal boundaries?
I've been blogging for 8 years this summer. My first blog post was sitting on the top of a bunk bed in Northern Ireland one June evening in 2010. Since then I have had a long journey of writing and, after walking through some hard seasons, wrestled with what to share and not share in this space. At first the thought process felt awkward and forced but now it feels so natural. As I enter into motherhood, I've revised those boundaries and defined them again for this new season.
Now I know some of us don't love the word "boundaries"
#IdowhatIwant! But the truth is, they actually help us live in more freedom. They reveal the things in our lives that we value and want to protect and they give us clear guidelines as we interact with the world!
Boundaries are not just important for bloggers like me, but all of us. Many of us have homes on the internet aka Instagram and Facebook. Heck, even just our phone pictures being connected to the cloud, sent in a text, or uploaded on Snapchat is something to think about. I think taking the time to create boundaries for the internet for you and your family is something all of us need to do because we live in a world of the internet and it isn't going away.
One of the biggest thing about this topic that not everyone is going to have the same answers or arrive at the same result. Creating personal boundaries is, well, personal. If you are married and/or have children, they are also impacted by your decision and I would highly encourage you to include your spouse in your internet boundaries plan! When thinking about boundaries, I think you should keep in mind photos, words, and locations.
Ask yourself these questions:
Who/ what is in the photos I post?
What do I say/ how do I talk about people & situations in my life?
How do I handle geotagging/ talking about locations I visit?
For example, I know people who have:
Chosen to not share any images of their kids.
Don't show faces but show their kids & use their names.
Don't use names but show their kids.
Share names and photos of their kids.
And that is just in deciding whether or not to post pictures including your kids. Beyond that, it goes into what is in the photos (bathrooms, funny/ embarrassing moments, other family members, friends, etc) Because there is a lot to think of and it may feel a bit overwhelming, I wanted to share with you the personal rules we have set up for Oak + Oats and the internet in general and I think can be pretty universal rules for you to adopt or think about.
Expect Photos to "Live Forever"
You can delete photos, take down your account, remove a blog post, but once you publish anything it is out there. Expect any photo you share to "live forever." It this image inappropriate or reflect who I am and who my family members are? As we add kids to the mix, thinking about the kinds of photos I am taking of our daughter is important to me. Will this image come back to embarrass her in high school or be used as ammo against her? Think big picture with each picture.
Be Respectful of Friends & Family
At first I had a hard time navigating what this would look like. In my scrapbooks in high school I used all the photos I wanted. Those books were only for friends and family so it wasn't the same as starting to record my life & photos in a digital scrapbook (this blog!) Be clear if you are taking photos for a blog post or a social media post. Ask permission to include friends and family in images and stories on your blog. Some of my friends are all over my blog because they love helping me with photos and being in images, others would rather not and I respect that. My blog doesn't include every friend I have and that is okay. It doesn't make me or those friendships any less real to leave them off the blog.
Share to Encourage
The internet shouldn't be your diary. If you need to walk through painful emotions or confusing situations, write in a journal. Don't go to your blog or Instagram to complain about a person or vent about a situation. We have all seen when this goes bad – people get hurt, things get misunderstood, people even lose jobs. When you open up to share something online, ask yourself if it can encourage someone else. Have you worked through it and learned something? Are you in the process of something but trusting that God will bring completion? You don't need to be perfect to share, you can share your journey. Open up to encourage & connect, not to tear down. I think about this verse often when sharing content on the internet:
Finally, brothers and sisters, whatever is true, whatever is noble, whatever is right, whatever is pure, whatever is lovely, whatever is admirable — if anything is excellent or praiseworthy — think about such things and the God of peace will be with you. (Philippians 4:8)
Don't tell a story that is not your own
If you are going through something and it involves other's stories, only share your own. And not an account of "your side of things" because that is not the point (or really fair). Share what you are learning and feeling but push against the desire to gossip. Protect the stories of those who have entrusted you with them. Part of this is also physical protection. The internet is a wonderful place but it is also unsafe at times. Don't share too much information of other people – you don't know who is reading. You may be fine with sharing names on your blog but check with friends before assuming they are too. I think about this a lot with marriage and now children – I ask Bruce before sharing certain things and honestly just keep communication open about the things and stories we are putting out there.
Don't share something you would not share in a room of strangers
This one I think about a lot. There are some things I would gladly share a room full of strangers. I would share how I struggle with perfectionism and being content. I would share what I have learned though those struggles and how I push back against them. I would share the things that have grown Bruce & I closer together and how we continue to prioritize our marriage these last six years and all the emotions I have about motherhood. But there are also a lot of things I wouldn't tell tell a room full of strangers. There are stories that only my close friends hear.
It is important to have those people, the ones you can tell everything to. The internet is not that place. Ask yourself if you would stand in front of a room of strangers and say what you were thinking about saying. If the answer is no, honor that. You are no less real by putting boundaries on who you talk about things with. I can still be authentic without telling everyone everything.
Nothing is Live
I #latergram everything. Even with my stories, I take videos and photos with my phone camera and add them to my stories later. I don't feel comfortable giving away the exact location of my family at all times. That just leaves an easy path for a creepo to find me. I love tagging locations and sharing about the places I visit and the things I do but I always share them after I have left that location or moved onto something else. To me this is an easy way to respect and protect my friends and family.
Those are my six big boundaries for the internet.
Clearly we have announced our daughter's name (here) and will be using it on the blog and I will also be posting photos of her because I LOVE photography. So that is where we stand personally on that one in regards to kids, but we will also be super careful and aware of the types of photos we post of her and how we talk about her. Because those photos and words will stick around forever and she will one day be able to see and read them.
As she ages, she will be able to say she doesn't want to be in photos or in a post and I'm going to respect that! Bruce is in some photos but he doesn't love to be in all the photos and that's okay. Apparently not everyone wants to be in the spotlight all the time 😉
I hope that helps you answer your questions as you find what works for you & your family! And regardless of if you have a blog or not, I hope this helped you figure out the types of boundaries you want to set up for you and your family.
You may also like these other posts on the topic, How to be Authentic Online, The Hard Part of Blogging, and How to Be Vulnerable.