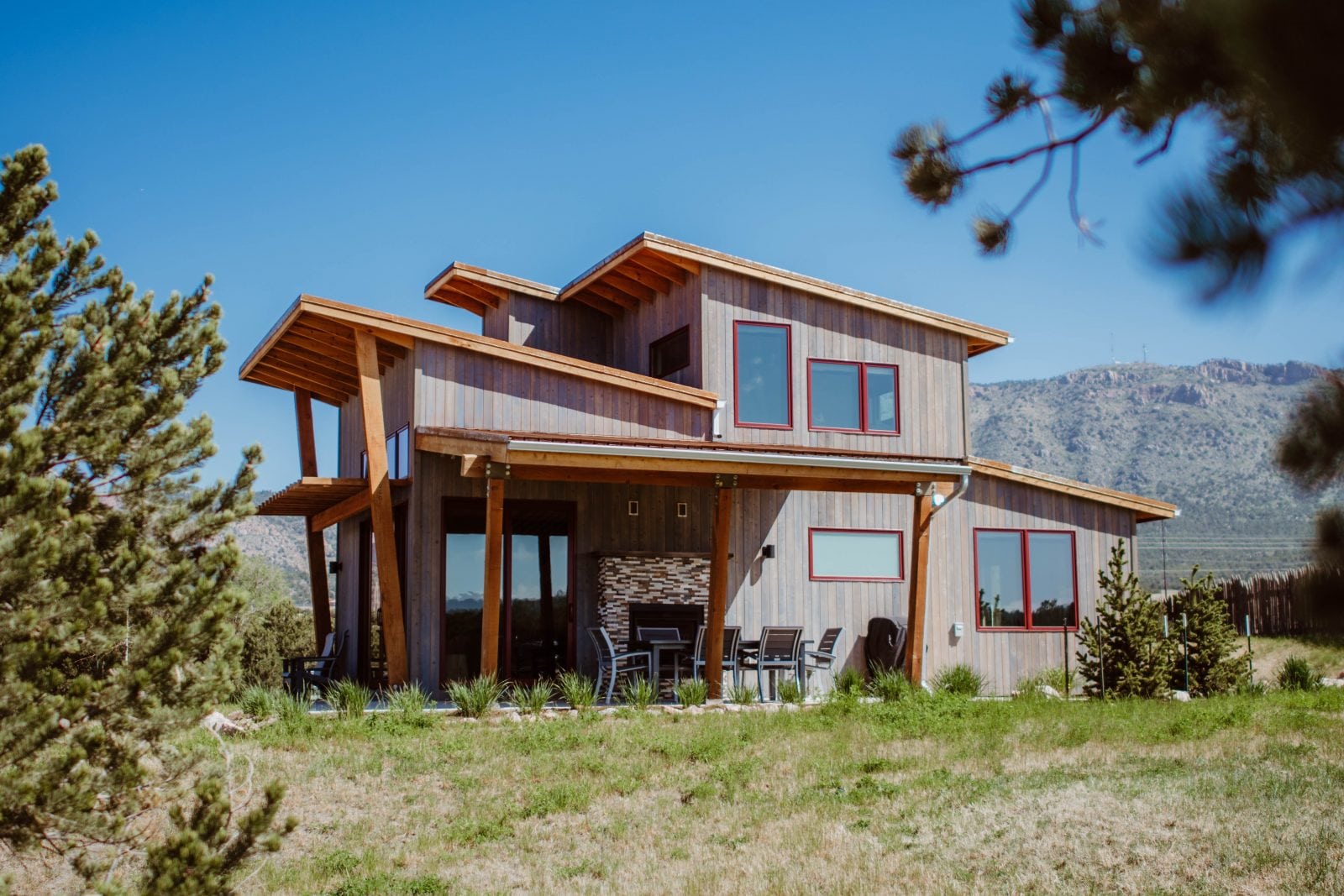 These weeks have been flying by so fast. I don't know if it is because I am pregnant or if life always moves at this pace 😉 but either way, the weeks just fly by. Several weeks ago when I turned the big 3-0 we decided to do something fun! Bruce and I went an hour south for the weekend and spent time in Canon City!
Back in 2013, there was a fire that burnt down a good chunk of the Royal Gorge. Having the fire be so close to home (and just the summer after the one that evacuated us) we were very aware of this all taking place. Neither of us had been since they rebuilt and we were so excited to check it out! We also stayed overnight at the Royal Gorge Cabins which you can see even more photos of in this post! haha.
The Royal Gorge is such a fun (yet terrifying) place to visit! Being pregnant and all, we only walked across the bridge and rode the gondola but that was just about as much heights as I could handle. I am pretty sure I cradled my belly the entire walk across the bridge – just trying to protect her 😉 It was smoky from another fire (boo) and windy but still so beautiful. Bruce had way too much fun admiring the engineering and watching the wildlife, I kept trying to walk faster to the other side! If you are visiting Colorado Springs, add this to your list! It really is a site to see!
Getting away (even if it is only 45 minutes) is an essential part of our lives. Both working from home, it can get so easy to get stuck in the same routine but we need adventure, we need rest, and we need time away from home together. I was so thankful to be able to celebrate my birthday (and mother's day) with a getaway! Normally our vacations are big ordeals, but we are starting to do more of these little trips and I don't mind it one bit!
Have you ever been to the Royal Gorge? Or Canon City?