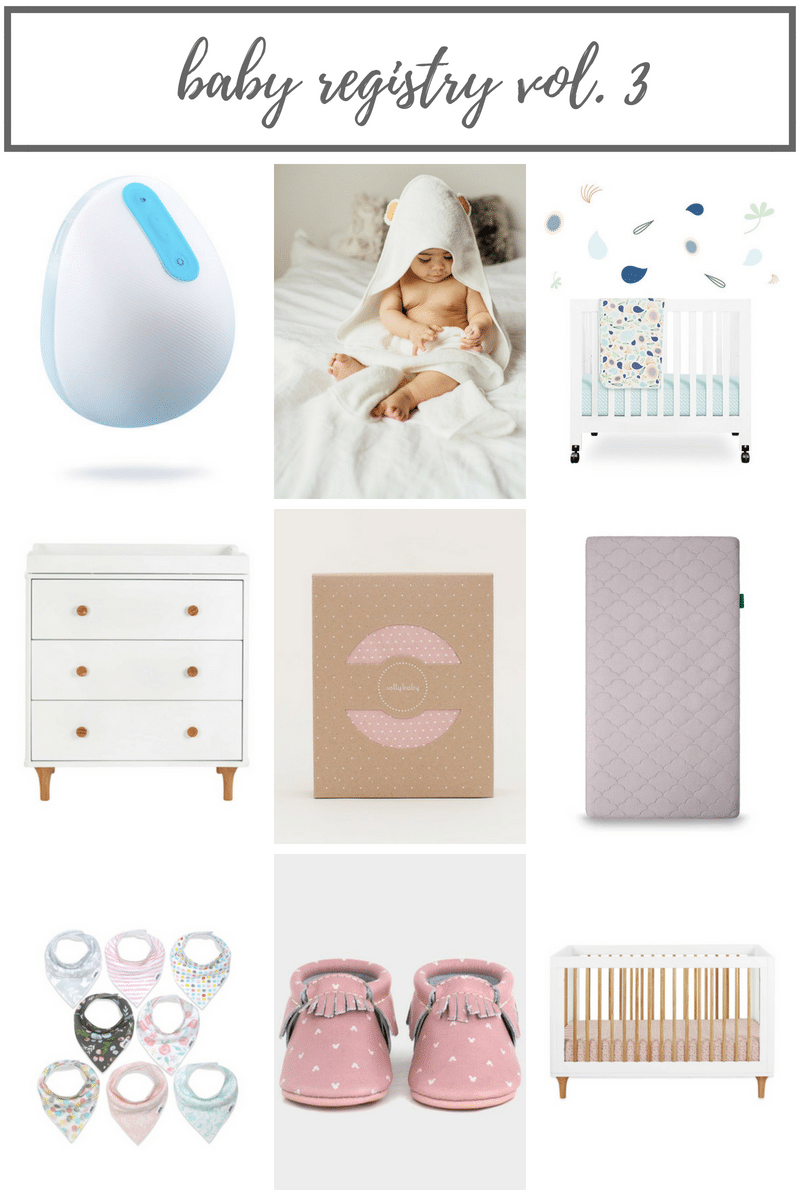 Happy Thursday! As the days come closer to our little girl's due date, we are gathering more things from her registry and getting ready for her arrival! Today's Thursday links will be a continuation of Baby Registry Vol. 1 & Baby Registry Vol. 2 as there are a lot more than 9 things on our baby registry! haha!
I have been doing a lot of research on breast pumps because I don't have traditional insurance that just gives me one. I stumbled upon the Willow Pump and I loved the idea of it all! I am really hoping to pump so that other people can feed our little girl too!
I officially cannot wait until bath time! I love how cute this bear eared towel is! And it is so soft and cozy. I cannot wait to wrap up our little in this towel!!
I was getting a little carried away with pink so I picked up this sheet to bring in some of those mints & teals I love. Don't worry, the room isn't all pink! I really have been liking the Babyletto styles as well!
This matches the crib and I couldn't help myself! This one is also packed in a box in the living room for Bruce to put together sometime this week / weekend. I can't wait to share more with you as things get set up!
I've wanted a Solly Baby Wrap years before I even had a bay of my own. I love the style and the colors! I am also all about the baby wearing!
So excited about this mattress! It is breathable which is a HUGE win for me. I also love that it is toxin and chemical free so that my little girl can be getting the best sleep! YAY!
Love these stylish & functional drool bibs! This set of bibs will be perfect for our little girl – I love all the colors and the quality!
I have wanted a pair of Freshly Picked Moccasins for YEARS! I've been following them since before they went on Shark Tank & seen them grow over the years. Now we have a little girl on the way and they have collaborated with Disney just in time!! I already have these little guys sitting in our nursery waiting for our little girl to get here! I'm so obsessed and really also in love with everything else in their Disney line!
I have loved a lot of cribs on this journey but this one is the winner! I just love the modern look and the mix of white with the natural wood! Fun fact, we already bought it and it is sitting in our living room in a box! Bruce will probably put it together this week and I cannot wait! Keep an eye out for Instagram Stories and more blog posts with this beauty!