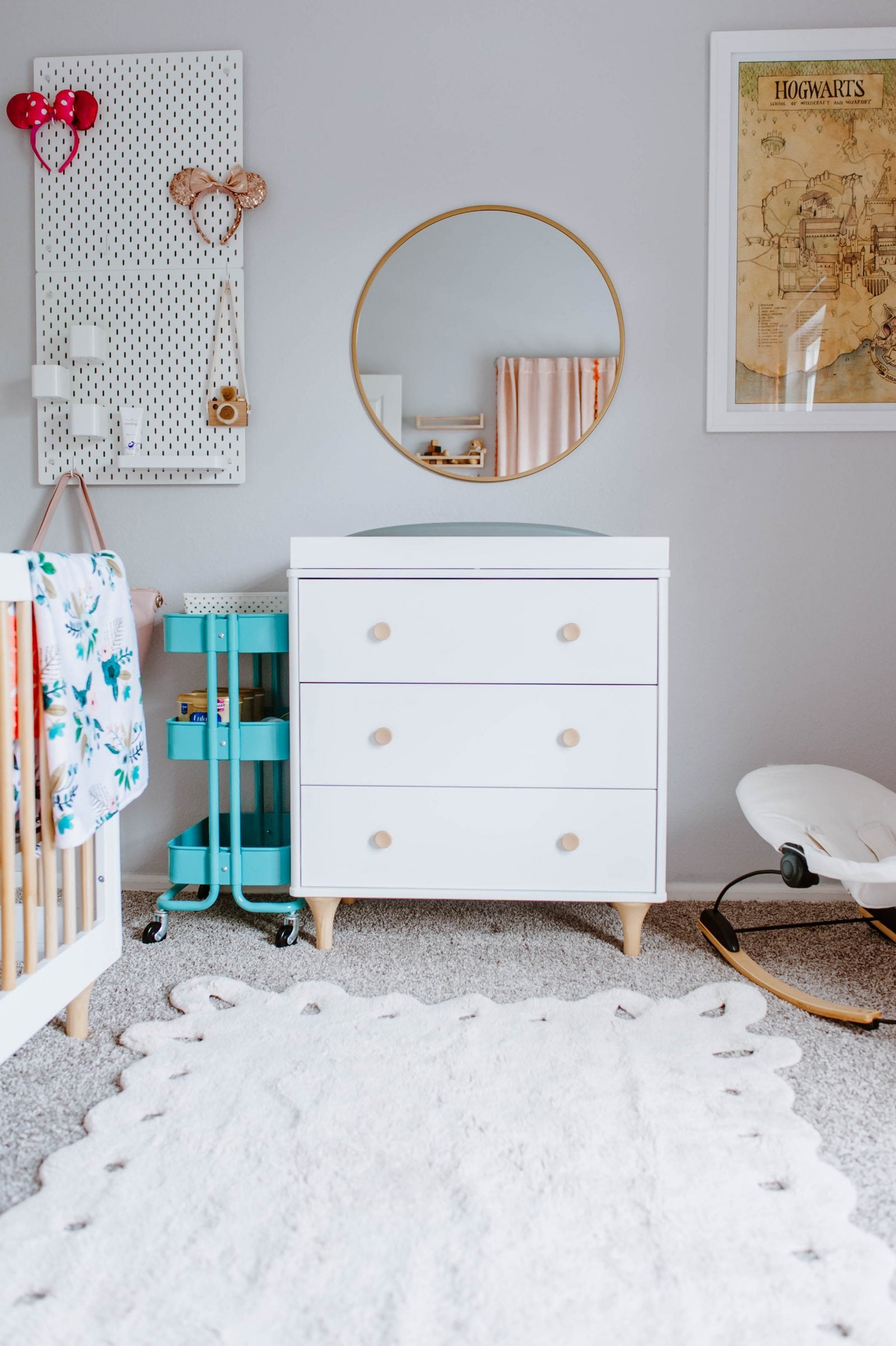 Thank you buybuy BABY for sponsoring this post!
Eeeps! I am just tickled to start showing you progress on our nursery! This week I turn 32 weeks (what the what) and we've been nesting like crazy around here! I still have both my showers coming up in July, but we've been getting the bigger things in place as soon as we can. Our nursery isn't a small room but it isn't a big room! In fact, it used to be our bedroom! haha! Hence the great room exchange of 2018 – we've have to move nearly every room in our house to get ready for baby!! That being said, I've been a bit picky about the furniture we do let into this room. I want it to fit well, be practical & functional, and look good!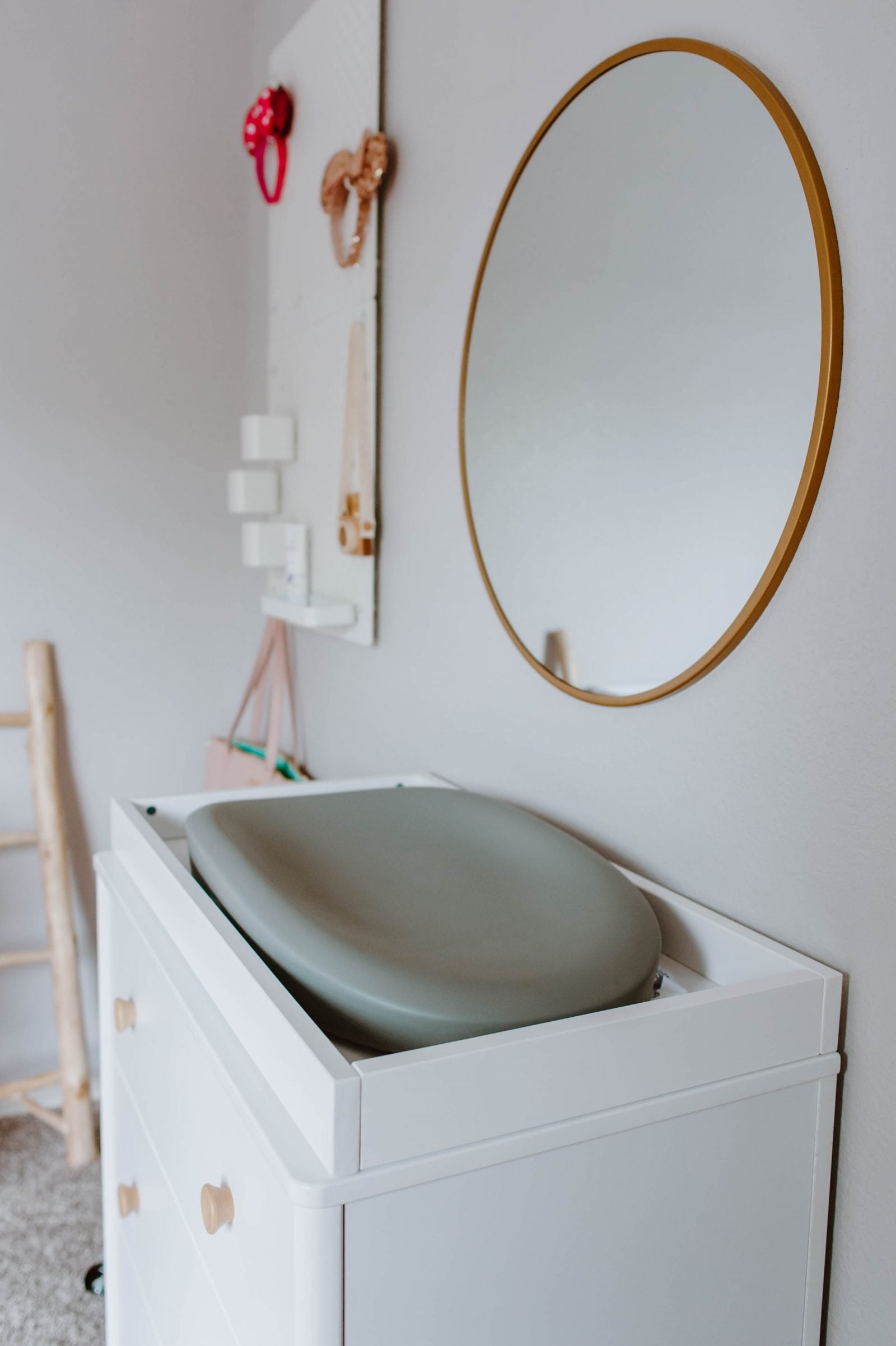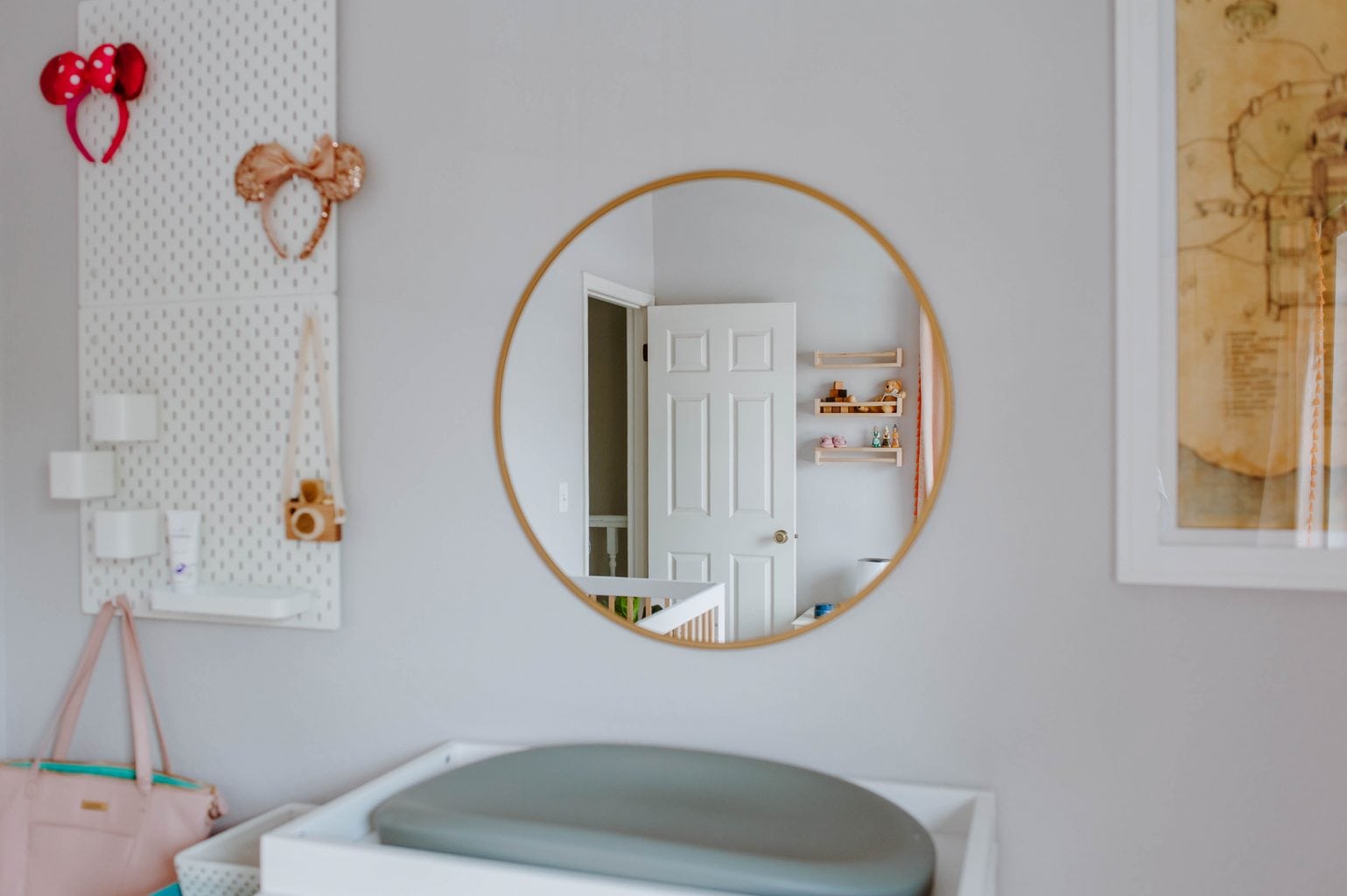 All that hard work is coming to fruition! We ordered our Changing Table & Crib from buybuy BABY and put them together the other weekend! I went back and forth with styles but just fell in love with the Babyletto Lolly Set in White/Natural. You already saw them in our nursery inspiration as I was planning this space and seeing it start to come together is the best feeling ever! lol. The crib is also set up but we are still waiting on a mattress before we do a fun reveal post. And, don't worry, we will do a final nursery reveal post at the very end when all the pieces have come together!
I was really into the idea of a changing table that also doubled as a dresser since we don't have all the space for all the things. The Babyletto Lolly 3-Drawer Changer Dresser fits perfect in this space. I debated about how to decorate the area but fell in love with the simple look of a mirror. I also think we'll have lots of fun moments playing in the mirror together. I also rolled up one of my carts that used to be in my office to be used as a diaper changing station. I don't have any of those things yet, so I am not sure how it will all end up fitting together but I figured I needed the space!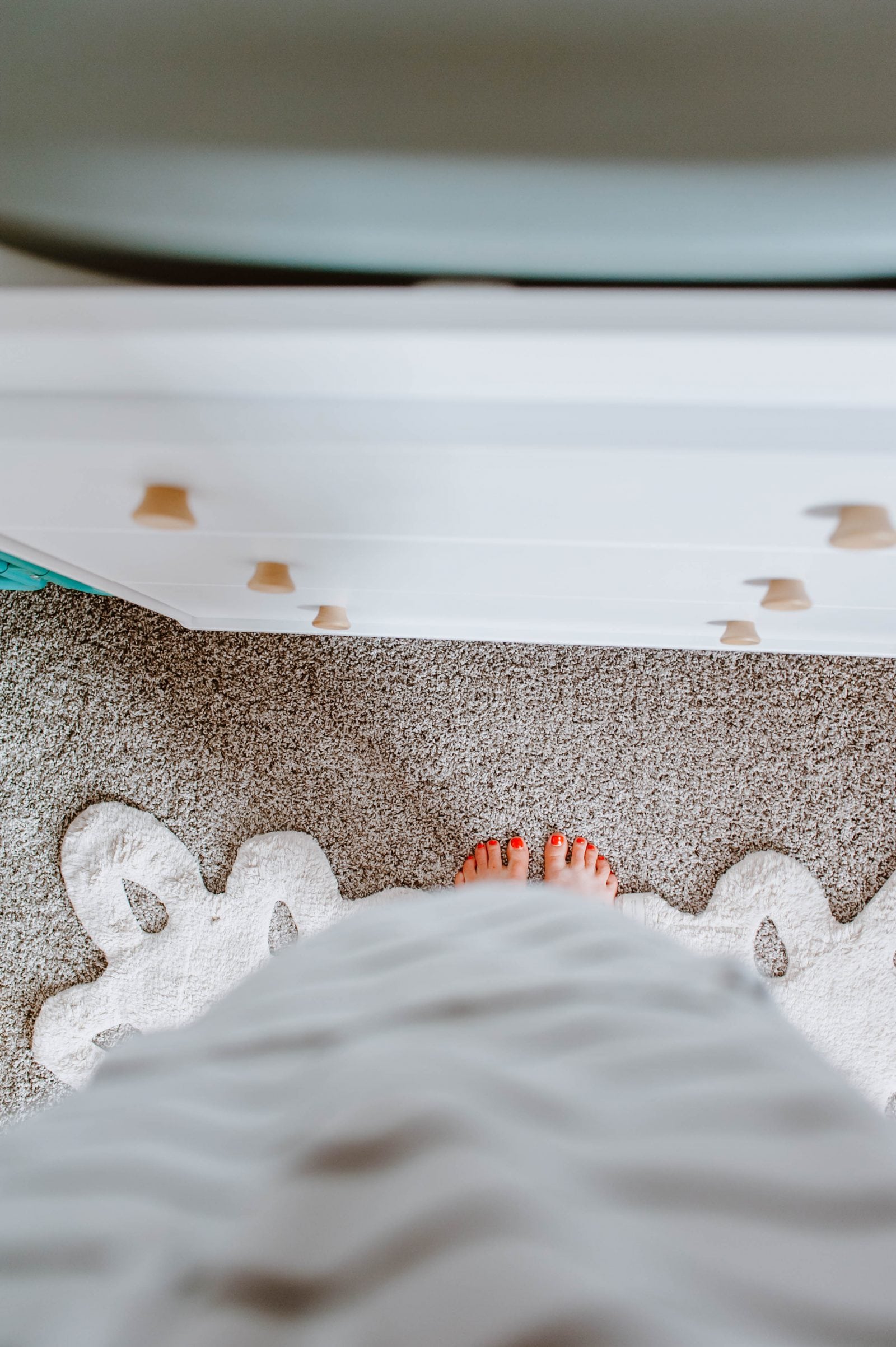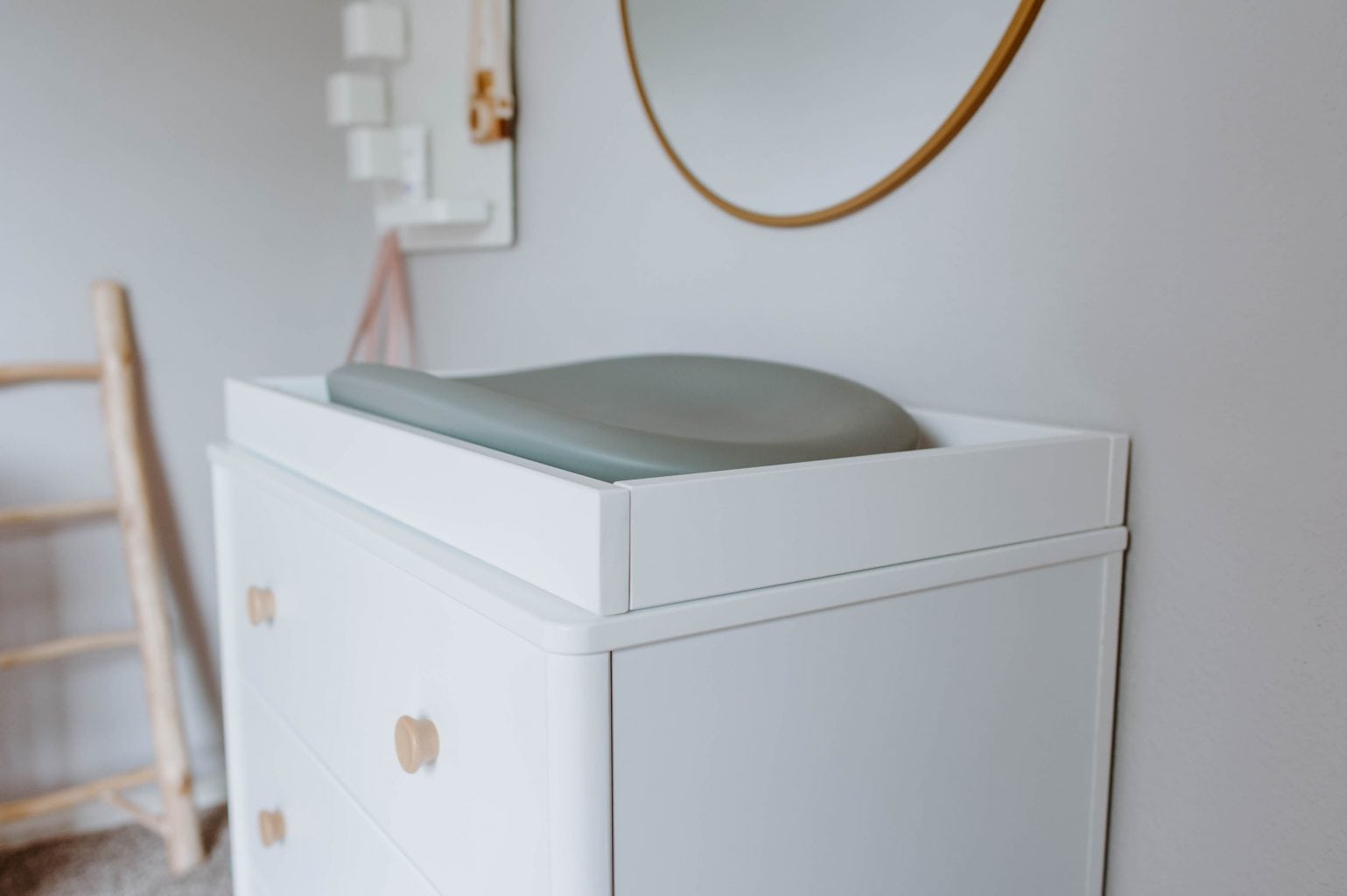 Okay mamas – now I have a question for you! I love these big, beautiful drawers but how do I organize in them? Baby clothes are so tiny I don't want each drawer just to be a big mess of clothes and burp-cloths! haha. Do you have any organizing tips for drawers in the nursery?!
Anyways, so excited to share this update with you! More are coming as the room continues to come together!