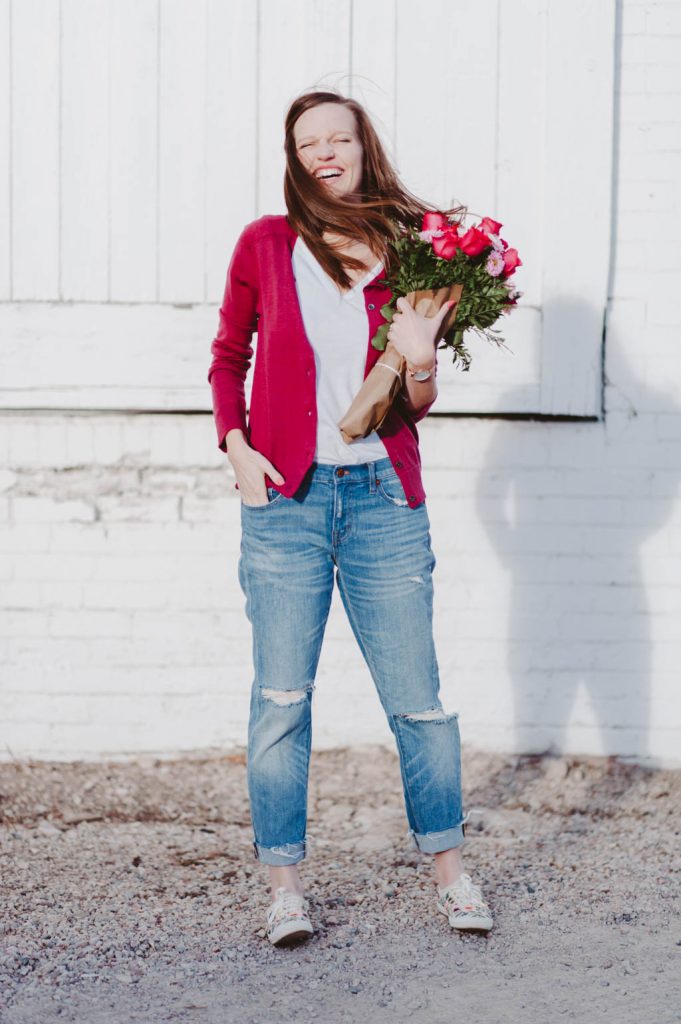 Thank you FTD Flowers for sponsoring this post! All thoughts and options are my own. 
LOCATION: Old Colorado City
OUTFIT DETAILS:  Merino Wool Crewneck Cardigan Sweater || V-Neck Tee || Madewell Slim Boyjean Knee Rip Edition ||Daniel Wellington Watch || Rifle Paper Keds || Precious Heart Bouquet by FTD
The last couple years Meg & I have organized a Galentine's Day Brunch (2017 & 2016) carrying on the tradition set forth by our dear Leslie Knope of Parks and Rec. We always joke that I'm Leslie & Meg (my bff) is Ann. It's perfect really. This year we are not going to be able to do the same thing due to schedules, commitments, and travel but we'll still find a little way to celebrate. There is always time to celebrate friendship!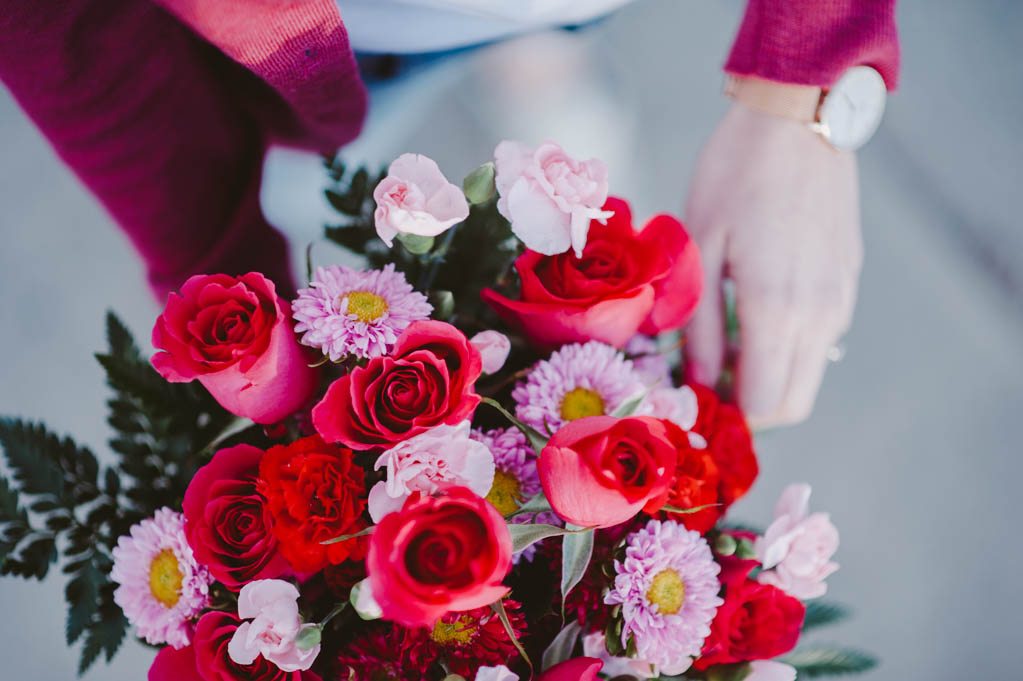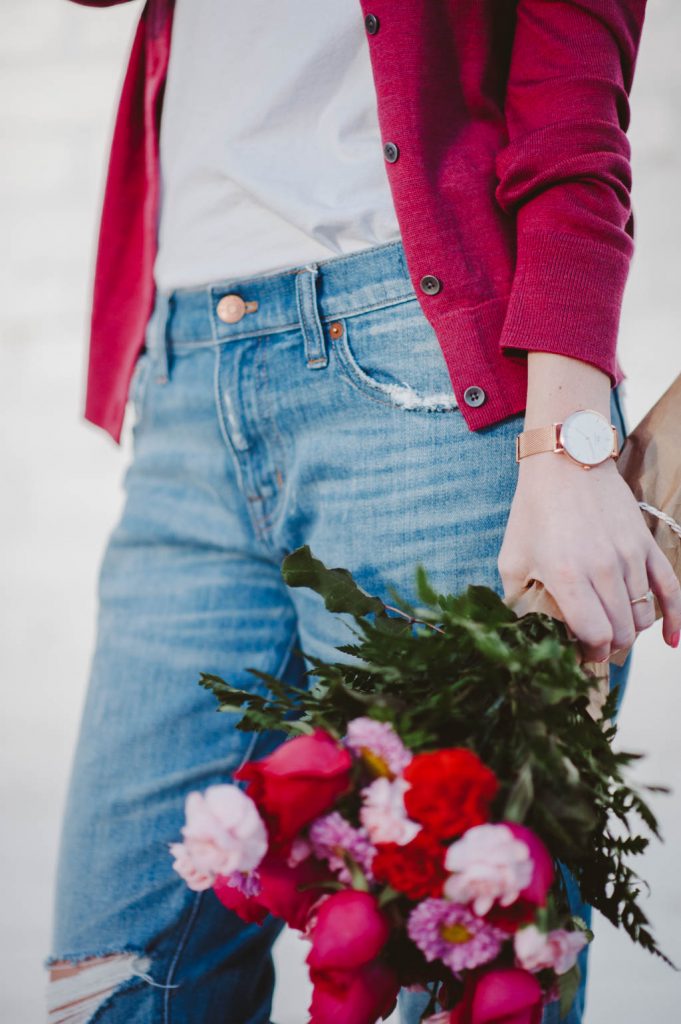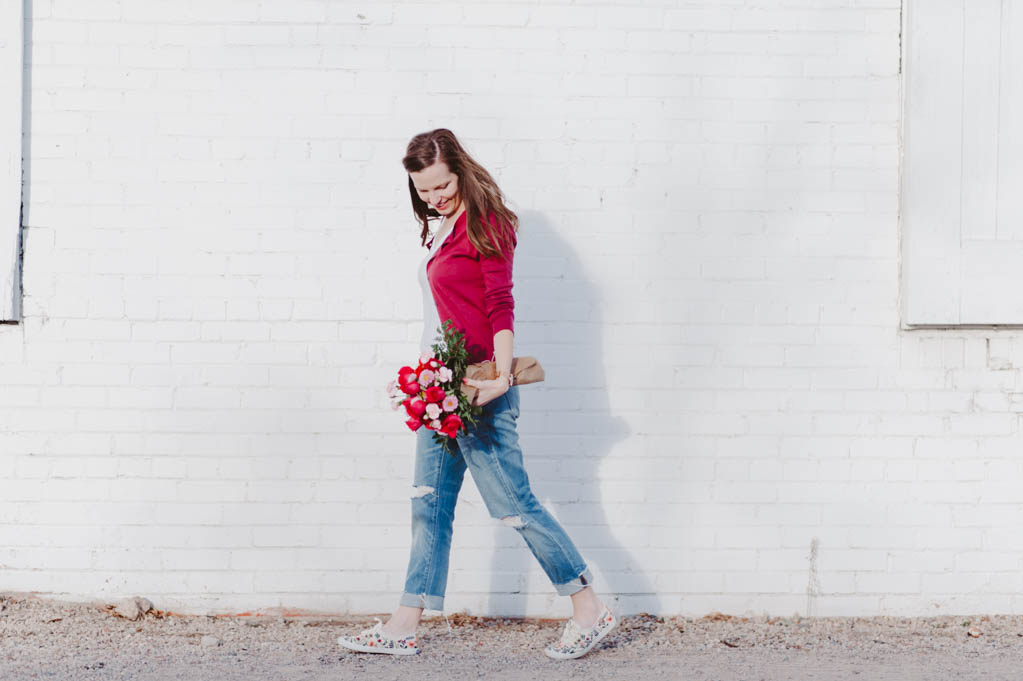 I think it is important to go the extra mile in friendships and celebrations – bring a bag of candies to dump in the middle of the table, give everyone in the office Valentine's, bring a fresh bouquet of flowers (or have them delivered!) It doesn't matter if they are cheesy or personalized or funny or Pinterest worthy – a gift is a gift and makes any celebration brighter. And I also think it is important to celebrate and honor those friendships we do have. I love my husband dearly and he is my best friend but I also have several girl friends who mean so much to me and I wouldn't want to live without. We need friendships to encourage, inspire, challenge, and grow us.
Growing up, Valentine's Day was always about family & friendship. My parents raised us that way and I loved it. But as I got older, Valetine's day ended up only being about having a boyfriend or husband and I didn't love that exclusivity! It is important to honor and celebrate your romantic relationships (don't hear me wrong) BUT it is also important to celebrate family & friends. Galentine's Day became a great way to honor those girl friends in our lives and it caught on because we longed to celebrate our best friends too!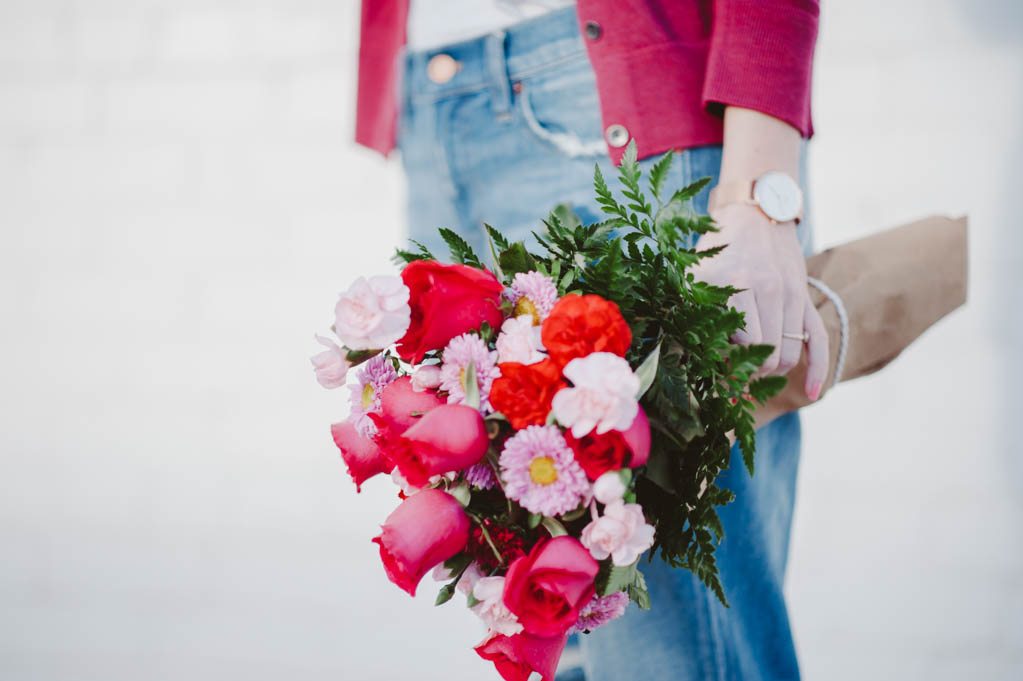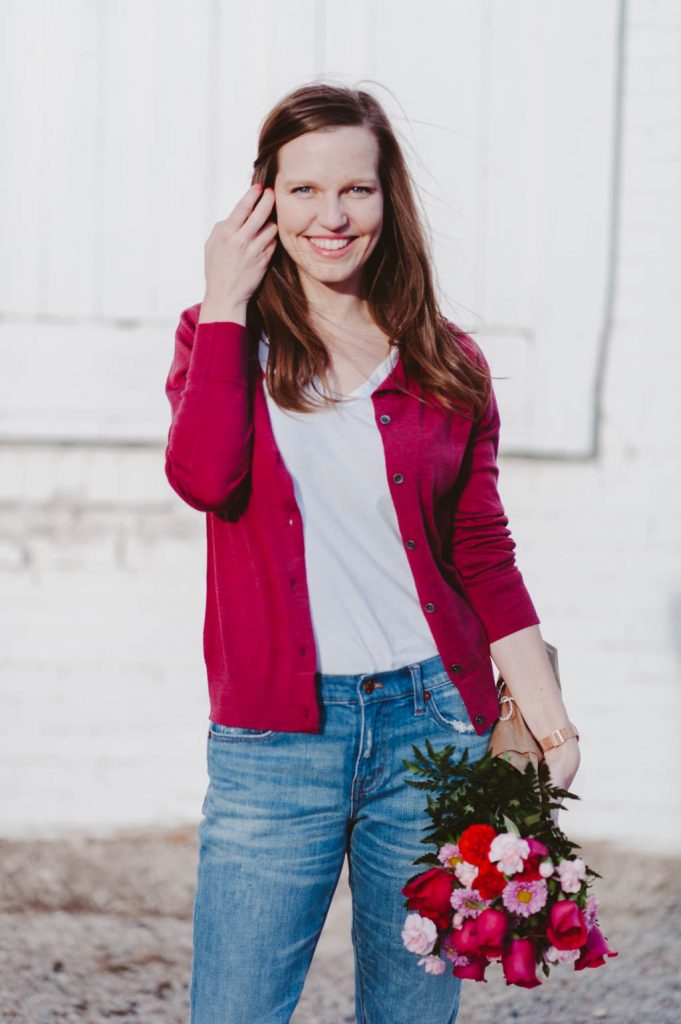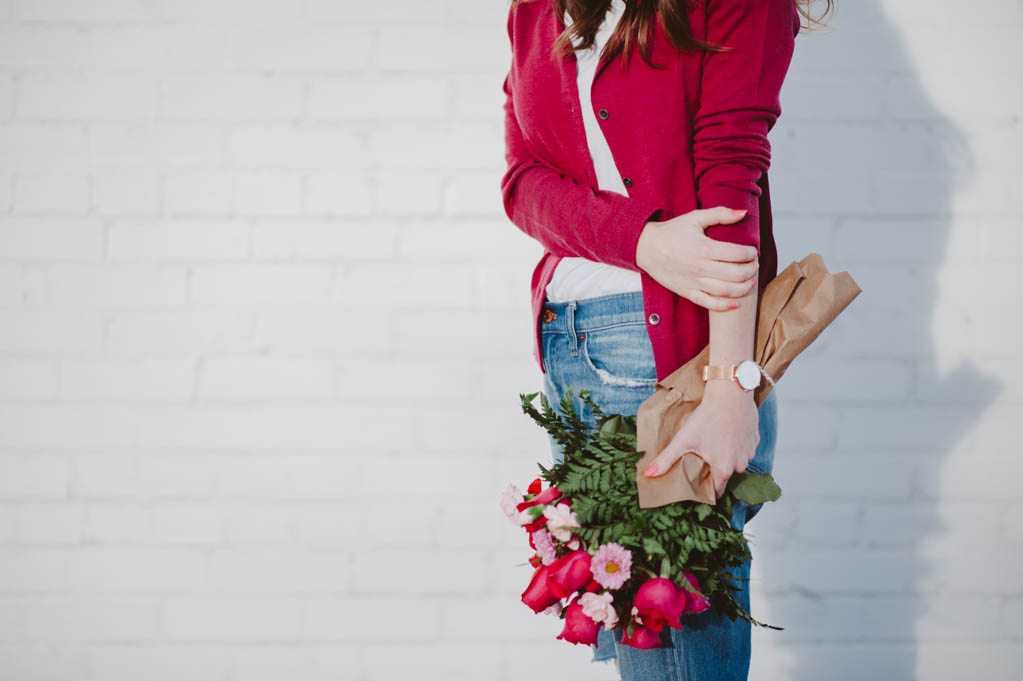 This year I was heading off to small friend gathering and since it is February (& since I love to celebrate love and friendship whenever I can) I thought it would be so fun to show up with flowers. So I ordered a Precious Heart Bouquet from FTD Flowers and had them delivered the day before our meeting. I thought about having them delivered to our gathering, but that felt too stressful to me! haha. And I wanted to bring them with me anyways because they matched my outfit.
Are you off to a Galentine's Brunch? Or maybe just a coffee date with your bff? Go the extra mile and bring something fun and festive. Order some flowers to gift your friends this year! Show them they are wroth it too!